12 Bridal Shower Game Prizes Guests Will Actually Want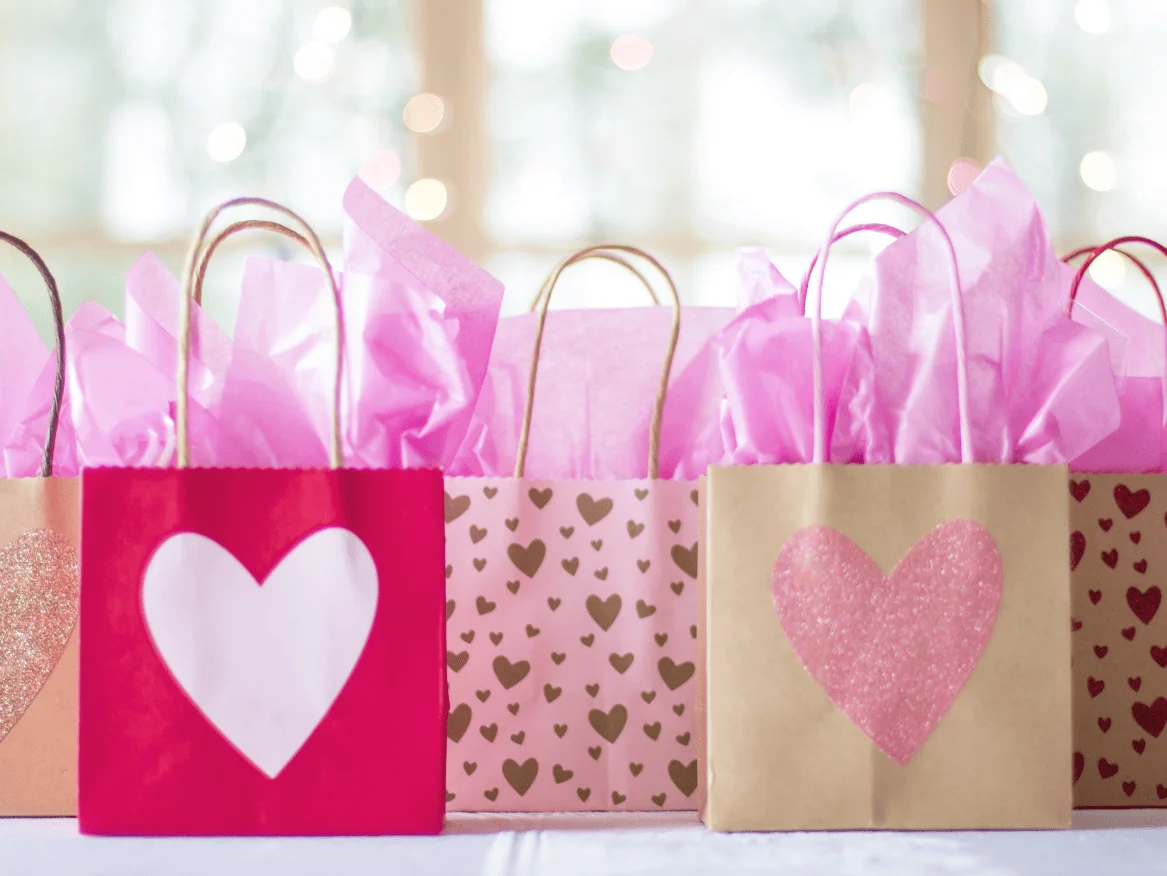 Disclosure: This post contains affiliate links, meaning we earn commissions if you shop through the links below. Please read my disclaimer for more info.
It's hard enough deciding which bridal shower games you want to play, now you've got to come up with bridal shower prizes to go along with them. We know what you're thinking, what the hell do I get when I don't even know who I'm getting it for? Don't worry, we have your back.
Below we've compiled a list of bridal shower game prizes all guests can enjoy, from your BFF's grandmother to her 20-something cousin. P.S. They won't break the bank either!
Popular Bridal Shower Prizes
Play it safe with your prize purchase by giving out any of these four popular picks!
Candles
Cliche? We think not. Candles are universally used and serve multiple purposes. Even better, they're cheap and easy to find. Simply purchase your favorite scented candles from a local Target or Bed Bath & Beyond and you're done!
If you're looking to go a little above and beyond a traditional candle, we suggest either of these soy jar candles that can be bought solo or in sets of 2 (perfect for multi-winner bridal shower games).
Gift Cards
Who doesn't love a good gift card? It's free money in a pretty package! That's what makes it the perfect option for your bridal shower prizes- anyone can use them. Not to mention it's super simple for you to buy and package.
As far as what kind of gift card to buy, keep it relatively generic. We recommend popular places like Amazon or Starbucks, so guests are guaranteed to get use out of them.
If your game crowns only one winner, use the full amount all on one location. If there's a chance for multiple winners, spread the amount onto a few different gift cards so no one is left without a prize.
Coffee Mugs
There are very few people who don't run on a cup or ten of coffee a day, so what better bridal shower prize than a new mug to sip from. Skip the generic department store patterns and opt for a mug that features a cute or funny quote like 'coffee before talkie' or one that can be taken on the go!
MODERN MOH TIP: Take it up a notch by filling these adorable 'perfect blend' favor bags with ground or whole bean coffee to go with the mugs.
Bottles of Wine
We can tell you right now that no guest will turn down a free bottle of booze. They may even open it up on the spot! If you decide to use wine for your bridal shower prizes, buy a variety of reds and whites and allow guests to choose their preference.
Add a sweet touch by decorating each bottle with one of these personalized wine labels that include the bride's future last name and the date of the shower.
MODERN MOH TIP: Keep it cheap! There are plenty of delicious wines for as low as $8 a bottle. If you plan to have a dozen or more prizes, purchase your wine by the case to receive a hefty discount!
Unique Bridal Shower Prizes
If you're looking for some truly one-of-a-kind prizes, you won't go wrong with any of these four fun choices!
Personalized Potholder Kits
These personalized potholder kits make for great bridal shower prizes because who doesn't love to bake chocolate chip cookies!?
Choose from seven adorable catchphrases, four fun colors, and between a spatula or whisk.
Funny Dish Towels
These funny dish towels are not only guaranteed to make guests laugh, they make a great addition to any kitchen!
With eight funny wine-themed sayings to choose from, you can't go wrong with these unique bridal shower game prizes.
Frozen Wine Slushie Mixes
Just like no guest will turn down a free bottle of wine, they certainly wouldn't turn down a means to turn it into a delicious frozen cocktail!
These wine slushie mixes come in three yummy flavors that use all organic ingredients.
Thoughtful Terracotta Grow Kits
Last on our list of unique bridal shower prize ideas are these thoughtful terracotta grow kits.
Available in three flower options (clover, daisies, and poppies), these simple kits come with everything needed to start growing a mini garden.
Bridal Shower Prizes Under $10
Keep costs low with any of these four cheap bridal shower game prizes!
Burt's Bees Gift Sets
We love this as a bridal shower prize because it is both affordable and functional at the same time. Besides, what woman wouldn't appreciate a variety of Burt's Bees products?
Featuring travel-sized deep cleansing cream, hand salve, and more, we guarantee your guests will love their mini take-home spa!
Wine Tumblers
If you haven't already figured it out, we are slightly obsessed with all things wine. That's why we just had to include a stainless steel tumbler on our list of bridal shower prizes under $10.
Available in 25 different color choices, this 12 oz wine tumbler is a gift that will be appreciated by any guest who wins it as their prize!
Foil Sheet Masks
Anything spa-related makes for a great prize for bridal shower guests, that's why we love these foil sheet masks. Great for all skin types, these masks come 5 to an order for the low price of $9.99!
With 15 different ingredient combinations, from brightening and smoothing to hydrating and purifying, these masks make for the perfect multi-winner game prize.
Makeup Bags
When it comes to bridal shower game prizes under $10, you can't beat something that can serve multiple purposes. This adorable bag can be used to store makeup, cosmetics, or any small items when traveling.
It also makes for a great gift bag option if you are planning to put together a larger prize! Available in nine bag colors, four text colors, and three designs.
Frequently Asked Questions About Bridal Shower Game Prizes
How many prizes should you have for bridal shower games?
The answer to this question depends directly on the number of games you'll be playing as well as what type of games they are. In other words, if you're playing only one game that may result in multiple winners, you may need the same number of prizes as if you were playing multiple games that have one clear winner.
An example of a single-winner game would be something that is timed or is a race to see who finishes first. Think bridal shower bingo where the first guest to get 5 in a row is the winner or bridal emoji pictionary where the first person to answer all of the questions correctly wins.
An example of a multi-winner game would be anything that could result in a tie or is not on any type of timetable. Think would she rather where there could be multiple people with the same amount of right answers or what's in your purse? where multiple guests could have the same amount of items.
Once you've determined the number of games and types of games you'll be playing, it's easier to decide how many game prizes you'll need to purchase. Our basic rule of thumb is one prize per game winner, with no more than three winners per game. If any game results in more than three winners have a tie-breaker round prepared in advance.
How much should you spend on bridal shower prizes?
This answer is also very dependent on a number of factors, most importantly the overall budget of the bridal shower expenses. Because bridal shower prizes are low on the list of necessities, it's perfectly ok to have a very small budget dedicated to them.
As a general rule, we don't recommend spending more than $20-$25 on any given prize, and we suggest the overall expense does not exceed $100. While these numbers are subjective to each individual, we make these suggestions based on experience and knowledge of how easily these extra costs can add up.
The final part of this answer is that you do not have to give out prizes for bridal shower games. Whether you just can't afford to or you'd rather put that extra money into another expense (food, decorations, favors, etc.), it is perfectly acceptable to forgo prizes if it makes you more comfortable overall.
What's the difference between bridal shower game prizes and favors?
The main difference between bridal shower game prizes and bridal shower favors is that favors are to be given to every guest as a way of saying thank you for attending, while prizes are only given to those guests who win a game.
Although sometimes the two can be similar or even the same items, game prizes are typically a bit more substantial than favors considering they are a reward for winning a game. That being said, it is common for a bridal shower to only have one or the other, again depending on factors like the overall budget and expectations of the bride.
Pin for Later!