Bridal Shower Game Prizes Guests Will Actually Want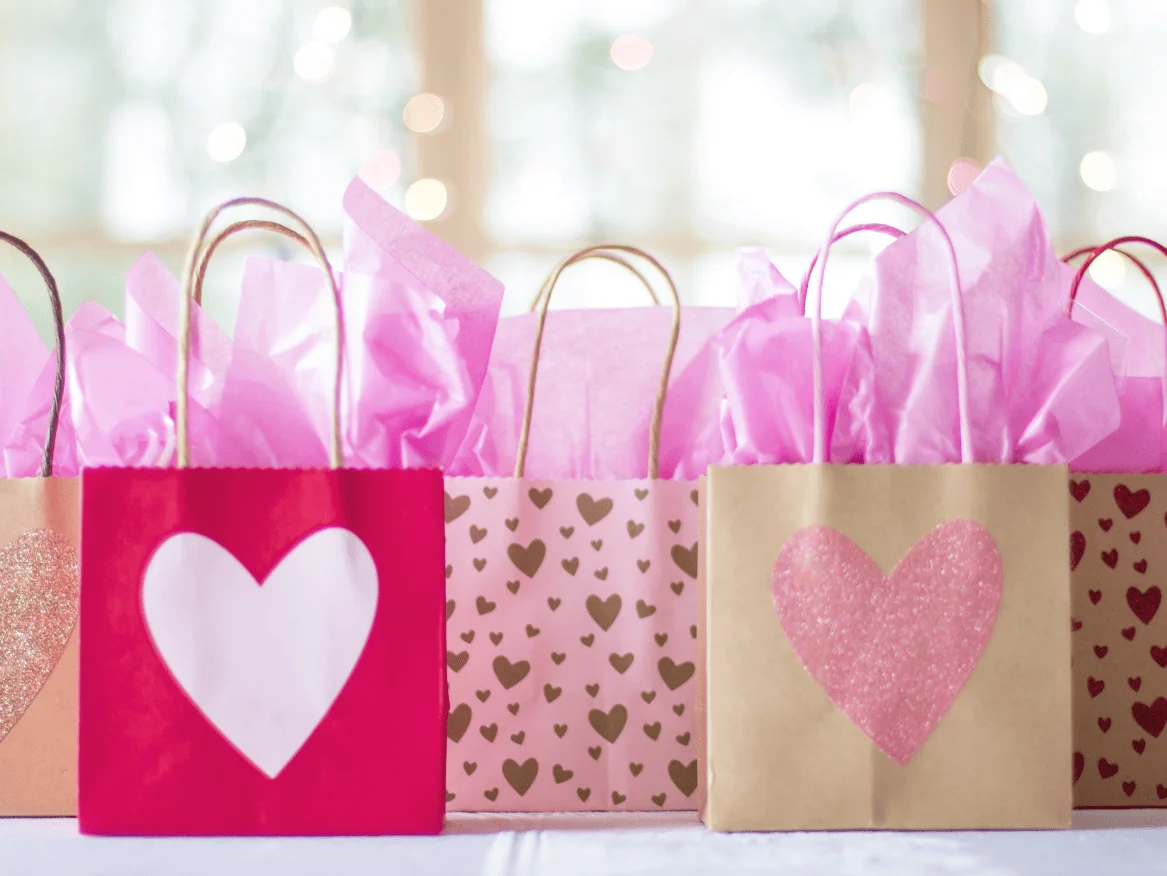 Disclosure: This post contains affiliate links, meaning we earn commissions if you shop through the links below. Please read my disclaimer for more info.
It's hard enough deciding which bridal shower games you want to play, now you've got to come up with bridal shower prizes to go along with them. We know what you're thinking, what the hell do I get when I don't even know who I'm getting it for? Don't worry, we have your back.
Below we've compiled a list of bridal shower game prizes all guests can enjoy, from your BFF's grandmother to her 20-something cousin. P.S. They won't break the bank either!

Gift Cards
Who doesn't love a good gift card? It's free money in a pretty package! That's what makes it the perfect option for your bridal shower prizes- anyone can use them. Not to mention it's simple for you to buy and package. As far as the amount goes, that's totally up to you. We recommend keeping bridal shower game prizes under $20 apiece so as not to empty your pockets but feel free to set the amount at whatever you're comfortable with.
As far as the where keep it relatively generic. Think of popular places like Target, Amazon, and Starbucks. If your game crowns only one winner, use the full amount all on one location. If there's a chance for multiple winners, spread the amount onto a few different gift cards so no one is left without a prize.
Bottle of Wine
We can tell you right now that no guest will turn down a free bottle of booze. They may even open it up on the spot! If you decide to use wine for your bridal shower prizes, buy a variety of reds and whites and allow guests to choose their preference. Add a sweet touch by decorating each bottle with one of these personalized wine labels that include the bride's future last name and date of the shower.
MODERN MOH TIP: Keep it cheap! There are plenty of delicious wines for as low as $8 a bottle. If you plan to have a dozen or more prizes, purchase your wine by the case to receive a hefty discount!
Candles
Cliche? We think not. Candles are universally used and serve multiple purposes. And to keep on theme, they're cheap and easy to find. Simply purchase your favorite scented candles from a local Target or Bed Bath & Beyond and you're done!
If you're looking to go a little above and beyond a traditional candle, we suggest this soy jar candle (multiple scent options) that can be bought solo or in sets of 2 (perfect for multi-winner bridal shower games).
Coffee Mugs
There a very few people who don't run on a cup or ten of coffee a day, so what better bridal shower prize than a new mug to sip from. Skip the generic department store patterns and opt for a mug that features a cute or funny quote like 'coffee before talkie' or one that can be taken on the go
MODERN MOH TIP: Take it up a notch by filling these adorable 'perfect blend' favor bags with ground or whole bean coffee to go with the mugs!
Burt's Bees Gift Set
We love this as a bridal shower prize because it is affordable and functional at the same time. Besides, what women wouldn't appreciate a variety of Burt's Bees products?
There are a few different options as far as which set to get: the everyday essentials travel set, tips and toes kit, and classics gift set. No matter which you choose, we guarantee your guests will love their mini take-home spa!
Pin for Later!