5 Fun Bridal Shower Activities That Are Not Games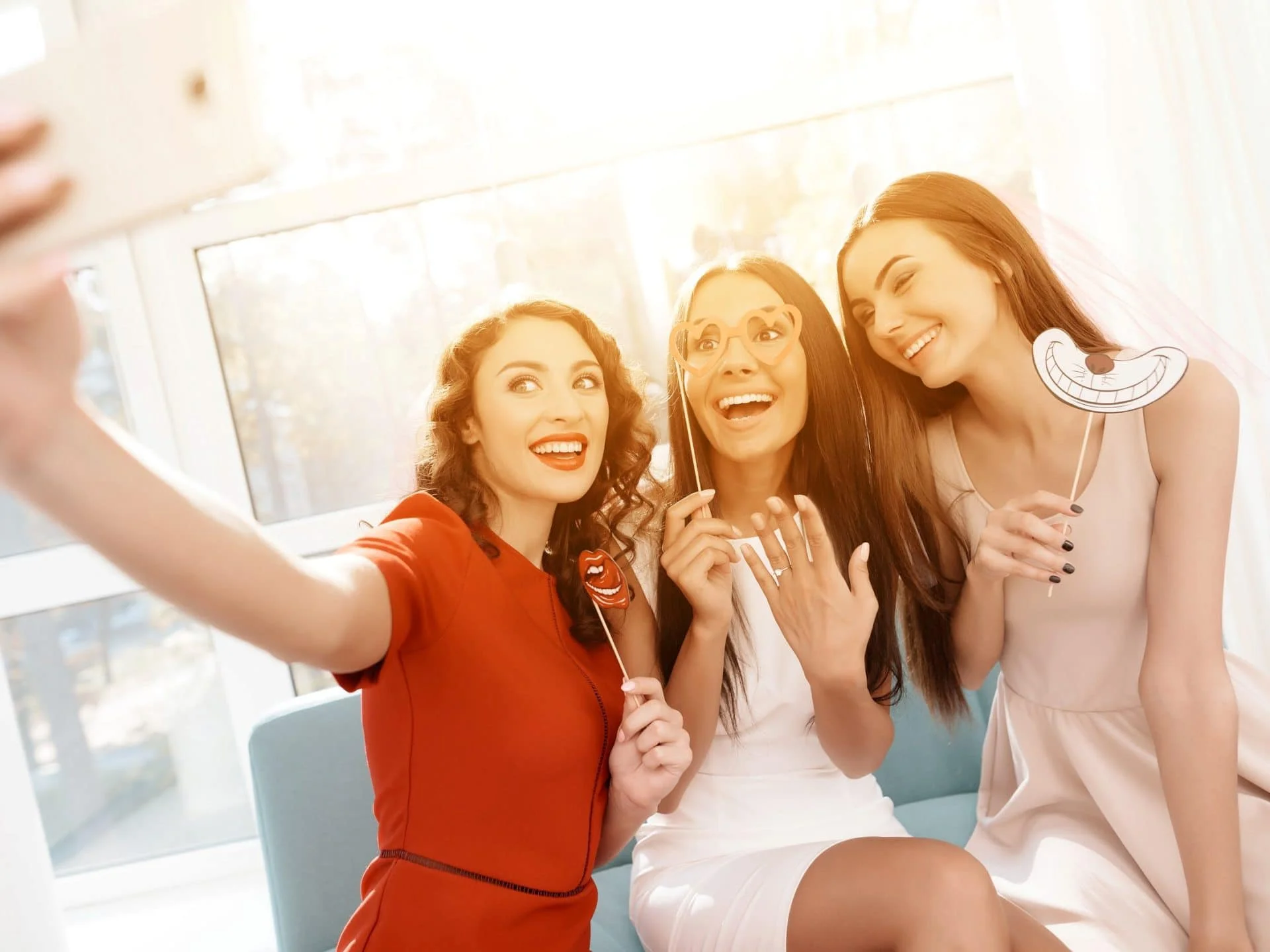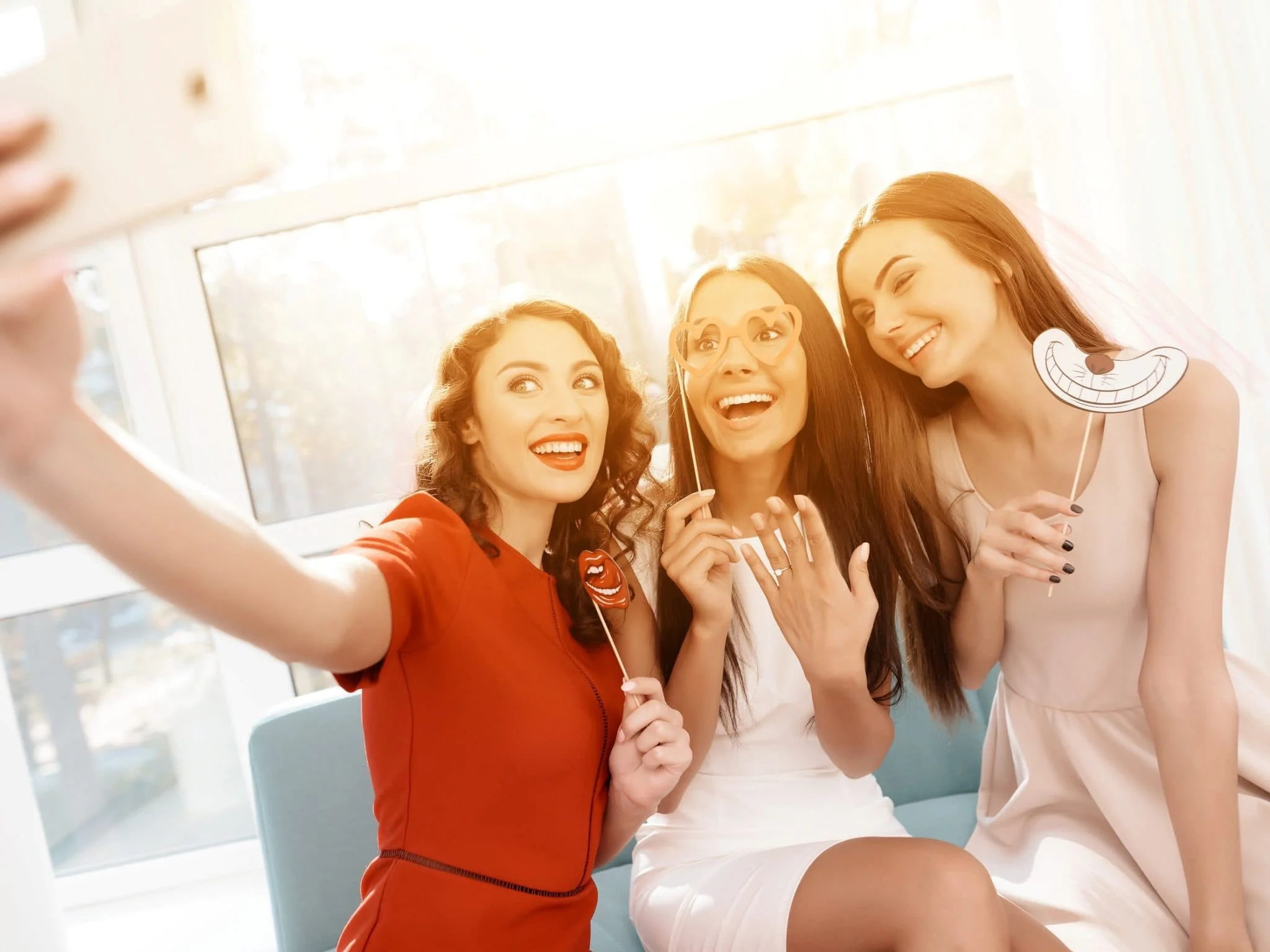 Disclosure: This post contains affiliate links, meaning we earn commissions if you shop through the links below. Please read my disclaimer for more info.
You've picked the venue, you've settled on a date, now it's time to answer the most important question of all- how do I make this the most memorable bridal shower ever? Lucky for you, we have your back.
Below we have detailed five of our favorite alternatives to traditional games. The great thing about these bridal shower activities is that they provide entertainment for the guests and result in a lifelong gift for the bride (double whammy!)
Still want to play a few fun games in between? Have at it! These bridal shower activities can function as filler projects to be completed throughout the event and may also serve as simple decorative pieces.
1. Date Night Jar
Your bestie and her hubby will have much to celebrate after the wedding so what better way to shower them than with date night ideas? This is one of our favorite bridal shower activities because it is both fun and useful for the bride and her groom.
The details are simple- each attending guest must write their favorite date night ideas for the couple to choose from when they find themselves needing inspiration. As maid of honor, you want to challenge guests to be as creative as possible without being impossible. Encourage them to pull from personal experience to make their responses more heartfelt.
To set up, display our 'Made by Modern MOH' date jar sign and enough matching cards for each guest to have one (we recommend printing off a few extras in case anyone has multiple ideas). To hold the cards, we suggest a keepsake box that can double as a gift to the bride!
2. Advice for the Mr & Mrs
This activity is similar to the date night idea jar except this time guests will be giving their best marriage advice to the soon-to-be newlyweds. Gathering these words of wisdom from your bride's loved ones is a thoughtful, sentimental gift that the couple can forever cherish. Not to mention, as perfect as the bride and groom are for one another, it never hurts to have some help from those who have been down the same road.
For this, you simply need our 'Made by Modern MOH' advice cards and box to hold the responses. As with the date night jar, it's your responsibility as maid of honor to encourage guests to be as unique as they can with their advice. The more specific, the better. Once everyone has filled out their cards, it's up to the bride to decide if she wants to read each out loud or keep them between her and her groom.
MODERN MOH TIP: If there are any important guests that cannot make it to the shower, be sure to reach out to them and ask for their piece of advice as well so you can add it in with the others.
3. Customized Cookbook/Recipe Box
Where the date night jar is great for special occasions, this handmade collection of family and friends' recipes is perfect for all the times in between. We love this idea because it is a unique and personal gift that the couple will find resourceful throughout their many years of marriage. To top it off, this is a keepsake that can be added to and passed on to their children someday.
As always, it is up to you as maid of honor to decide how to go about pulling it off and how personalized you wish it to be. If the purpose of the cookbook/recipe box is to be a group activity, we suggest purchasing a blank recipe book so guests can take turns filling out their recipes at the shower (make sure you include this in the invitation so they come ready with the details!)
If you want this to strictly serve as a gift for the bride and groom, mail out our 'Made by Modern MOH' recipe request cards with the invitations and have guests fill them out prior to the shower. At the shower, set up our matching sign next to a box so guests know where to leave their cards. Whichever route you choose to take, we guarantee this customized cookbook/recipe box will be the hit of the shower!
Recipe Request Sign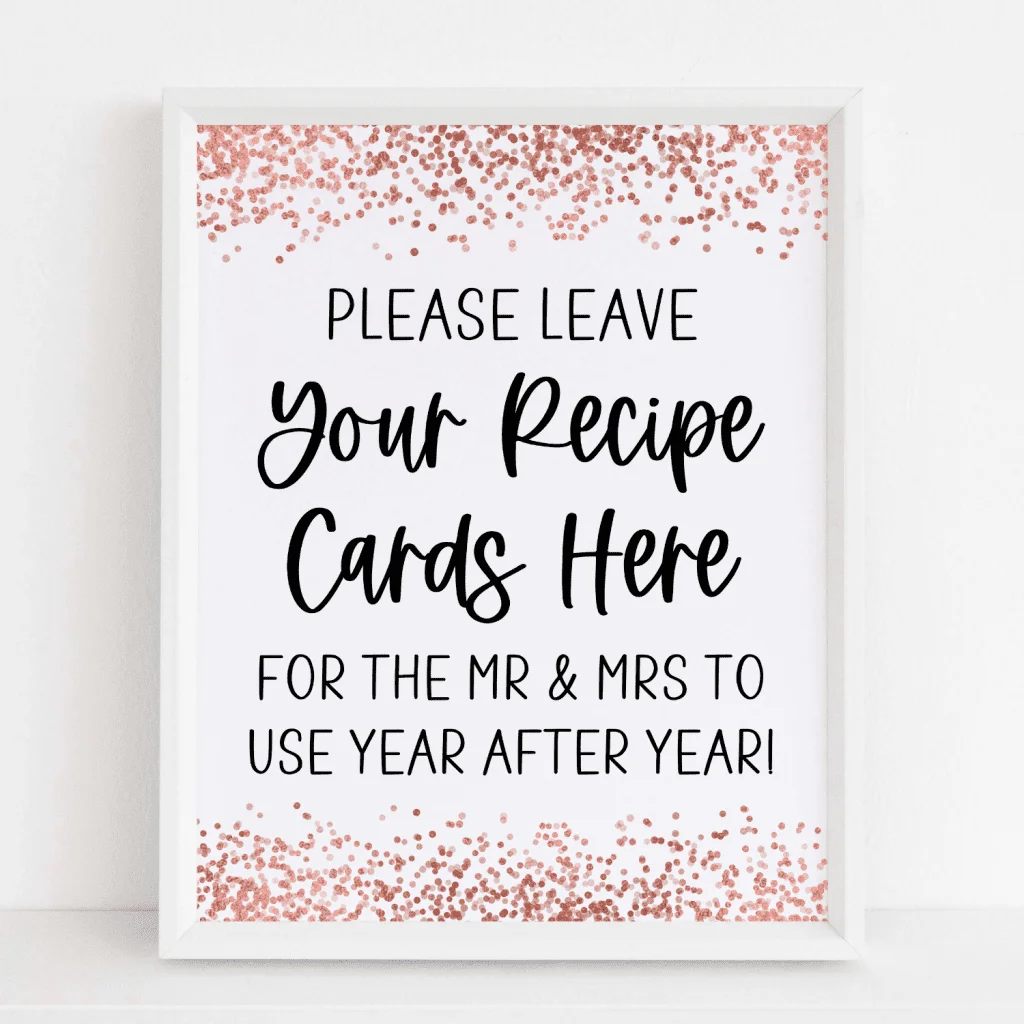 Recipe Request Cards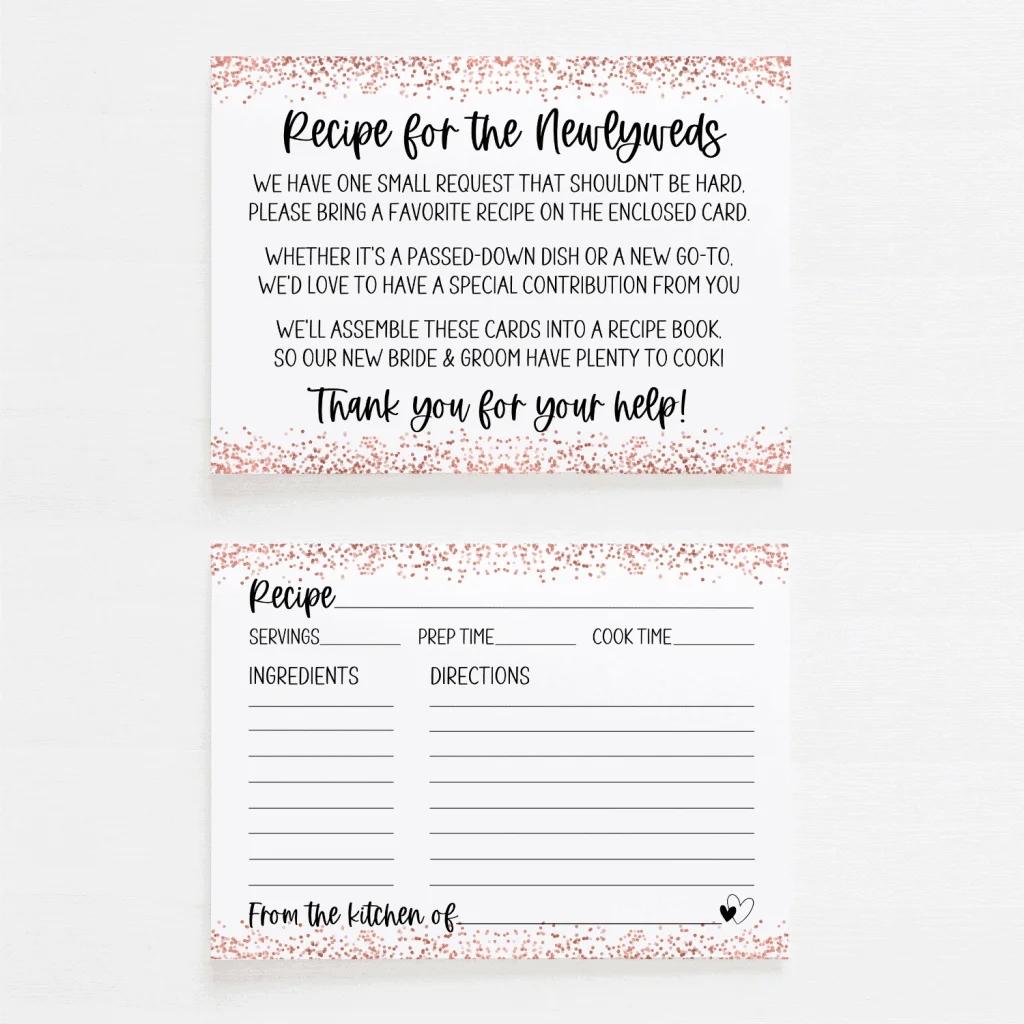 4. Selfie Station
Thanks to modern technology and social media, we all know there will be nonstop picture taking at the bridal shower. So why not go all out and spice it up a bit with a DIY selfie station? This is a super fun and entertaining way to create and record memories of this special day. It also eases the pressure off your BFF to take the same boring pictures all day long.
First things first, you must display our 'Made by Modern MOH' selfie station sign. Next, you will need a personalized photo booth frame to match your theme and/or some bridal shower props guaranteed to bring the laughter. Lastly, consider adding a fun backdrop to make it a picture-perfect setup!
As maid of honor, you can serve as the photographer, using your camera phone to record as many pictures as possible. Later on, you can add these pictures to a shared photo album for the bride to do with as she pleases.
MODERN MOH TIP: Take it up a notch by gifting the bride a guestbook so she can create her own bridal shower photo album. Want to really go all out? Purchase an instant polaroid camera so that the photos can be added on the spot and guests are able to write personalized messages alongside (This gift is especially great because it can be used again at the bachelorette party, wedding, and honeymoon too!)
5. Anniversary Wishes
Last but not least of the bridal shower activities is the gift that keeps on giving- a collection of well wishes for the couple to open and read on each major anniversary. We love this idea because it allows the bride and groom to relive the great times they experienced leading up to their wedding and to remember all the loved ones who supported them along the way.
For you, the execution is simple: Print out enough of our 'Made by Modern MOH' anniversary cards as there are guests, labeling them 1 to whatever that number is. If you have a high guest count, feel free to include the 1, 3, 6, and 9-month marriage marks as well.
Shuffle the cards and pass them out to all guests, who in turn must write their wishes for the couple as they celebrate that particular anniversary. While many of these cards might result in duplicate responses ("I hope you've had a baby by now!"), opening these cards will be something husband and wife can enjoy for years to come.
Pin for Later!