The Dos and Don'ts of Giving a Maid of Honor Speech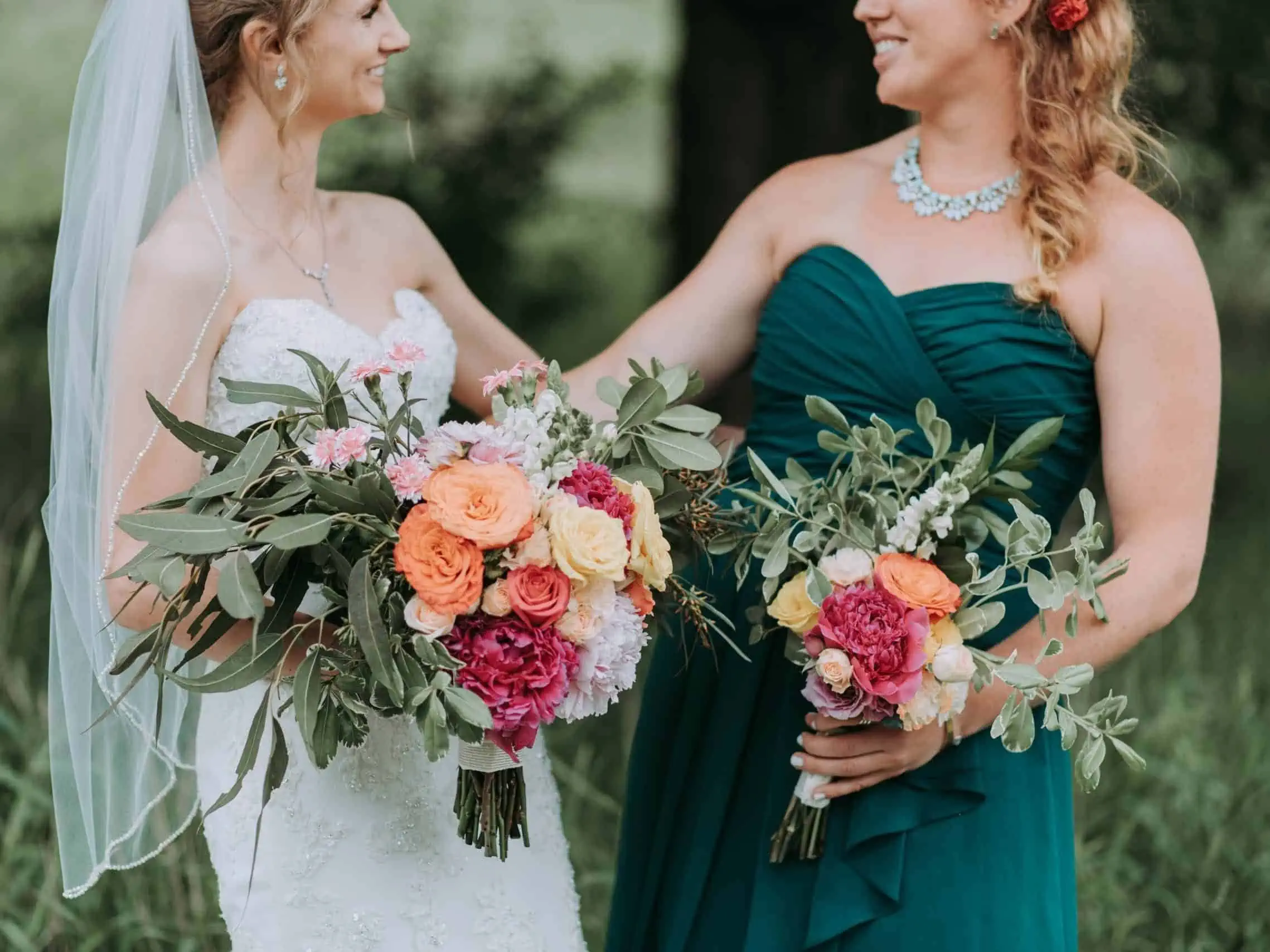 Disclosure: This post contains affiliate links, meaning we earn commissions if you shop through the links below. Please read my disclaimer for more info.
When it comes to delivering an epic maid of honor speech, there are a few must-dos and even more please don'ts. While these dos and don'ts may seem pretty obvious to most people, you'd be surprised at how many speeches are ruined by too little of the former and too many of the latter. To ensure that your speech goes off without a hitch, we've put together a list of our top heck yeses and hell nos.
DO introduce yourself
Unless you're somehow acquainted with every single family member and friend of the bride and groom, chances are that there will be many people attending the wedding who will have no idea who you are. To give some context as to why you're the one delivering the speech, take a minute to introduce yourself and talk about your relationship with the bride.
DON'T tell your life story
Seriously, don't make this about you. The hundred-something wedding guests in the audience don't care that you broke your arm when you were 7 or that you're scared you'll never meet the man of your dreams. The only thing they care about is the love between husband and wife, so stick to that. Any talk of yourself needs to be about an experience or memory involving the bride and groom.
DO talk about the couple
Too many MOHs make the mistake of talking about the bride the entire time and fail to ever mention the groom or the two as a couple. We get it, you're the maid of honor and you're supposed to talk about your experiences with the bride… but that's not all you need to cover. The sole reason you are delivering a maid of honor speech is in celebration of the new Mr. and Mrs., so make sure you actually acknowledge the couple and their matrimony.
DON'T tell inside jokes
The problem with inside jokes is that only a select few are actually on the inside, leaving everyone else wondering what the hell you're even talking about. So unless your goal is to make people feel excluded, we suggest ditching them altogether. Instead, give your stories the background and context needed to make your audience feel included enough to find your jokes funny.
DO be yourself
The bride asked you to be her maid of honor for a reason, so don't do her a disservice by not being your true self. A genuinely great maid of honor speech is spoken from the heart and in the words of the person delivering it. This leads us to this…
DON'T copy off the internet
We repeat: speak from the heart!! Yes, it's okay to use a nice quote or toast that you find online, but don't copy and paste the entire speech. Not only is that extremely lazy, but it's also totally messed up. If you can't be bothered to take the time or make the effort to write a personal and heartfelt speech, you should consider stepping down as maid of honor.
Lastly, DON'T
…tell any extremely embarrassing stories about the bride or groom
…mention any exes or past romantic relationships
…say anything that about the wedding "finally" or "actually" happening
…ramble on without a clear ending
…even think about using the word "divorce"
…get drunk before delivering your speech
Have you checked out all our tips and still need help writing the perfect Maid of Honor speech?
Not to worry, Bridesmaid for Hire can help you craft an amazing, personal speech instantly!
Don't believe it? Give it a try and see for yourself!
Pin for Later!