The 40 Best Engagement Gifts for Every Bride-to-Be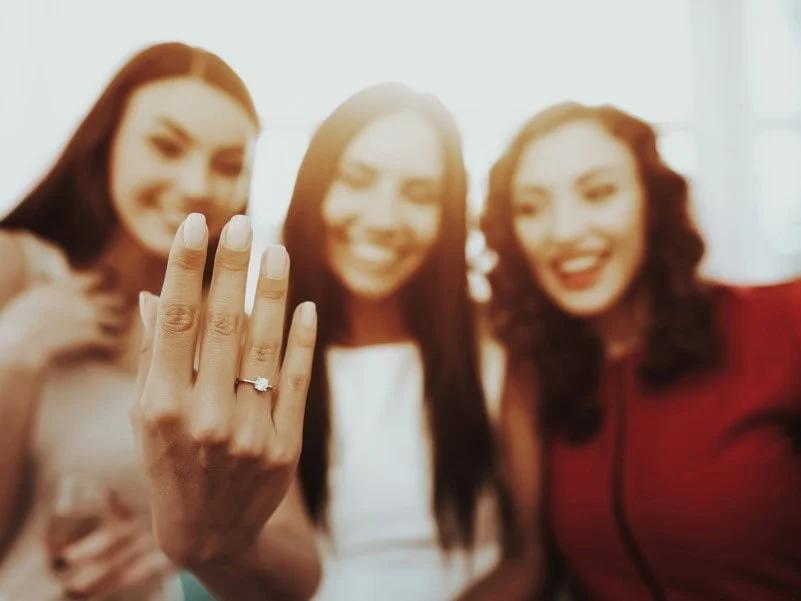 He asked and she said yaaasssss!! Now that your bestie has a new rock on her finger, it's time to shower her with some seriously awesome celebratory gifts.
We know there are a ton of options out there, but it's ultimately up to you as the maid of honor to decide which engagement gifts best reflect your BFF's personality. To help make your decision a bit easier, we've narrowed down the choices into five popular categories!
Engagement Gifts for Her
Looking to give your bestie something specifically for her? Below are our eight favorite engagement gift ideas for any soon-to-be Mrs!
Engagement Gifts for Couples
Want to give a gift that both the bride and groom can enjoy? These eight engagement gifts for couples are sure to do the trick!
Personalized Engagement Gifts
In our opinion, personalized engagement gifts make for the best engagement gifts. Below we've listed our eight favorite finds for every bride and groom-to-be.
Cute Engagement Gifts
If you're looking for a totally adorable way to celebrate your newly engaged bestie, then any of these cute engagement gift ideas are for you.
Funny Engagement Gifts
We're sure your BFF is already smiling ear to ear, but these funny engagement gifts are guaranteed to make her full-out giggle.