Disclosure: This post contains affiliate links. Please read my disclaimer for more info.
When it comes to bachelorette party favors, there is only one rule: go big or go home. Whether you consider yourself a bride squad, I do crew, or straight up girl gang, you are equally obligated to strut your stuff in style. To help you decide which bachelorette party favors work best for your group, we've hand-selected ten fun options that can fly solo or be mixed and matched.
Slim Can Koozies
Ain't no laws when you're drinking claws… expect that they must remain cold! Sip your seltzers in style with these 'Future Mrs x Cheers Bitches' slim can koozies.
---
'Team Bride' Hair Ties
Whether you wear these as an accessory or actually use them to tie back your tail, these 'Team Bride' hair ties are the perfect pick for any group.
---
Color Changing Cups
For all our girls who are still kids at heart, these custom color changing cups are an absolute must. You can even add on lids and straws to take them on the go!
---
'Bride x Squad' Fanny Packs
We're totally obsessed with fanny packs and therefore consider them a must-have bachelorette party favor. These 'Bride x Squad' bags are our top choice because you can customize by color, font and wording!
---
Wine Glass Pins
Embrace your inner wino with these super fun party pins. The best part is that each member of your party can personalize theirs with their favorite saying.
---
Groom's Face Tattoos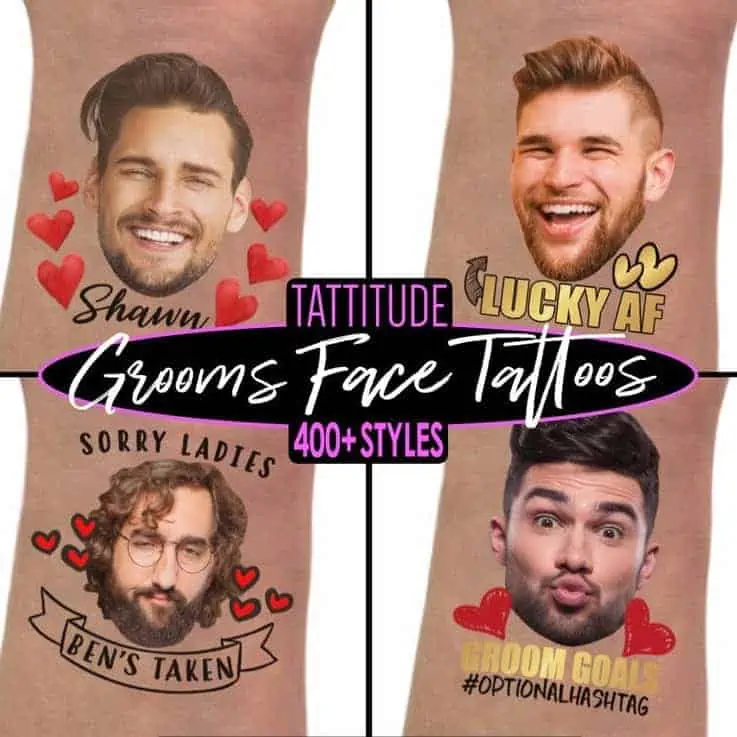 With over 20 different styles to choose from, you cannot go wrong with these hilarious temporary tattoos.
---
Heart Shaped Sunglasses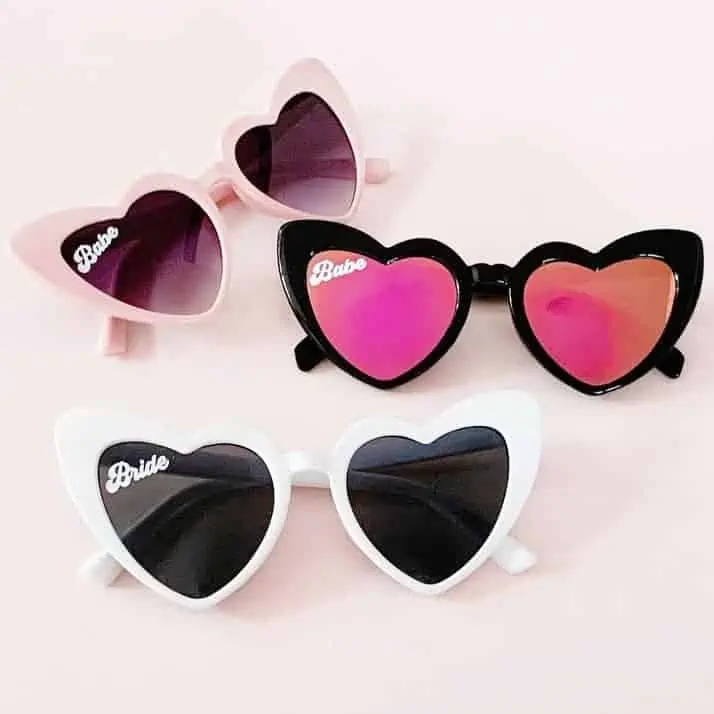 Shield your eyes in style with these adorable heart shaped sunglasses. Perfect for beach-themed bachelorettes!
---
'Bride x Girl Gang' Hats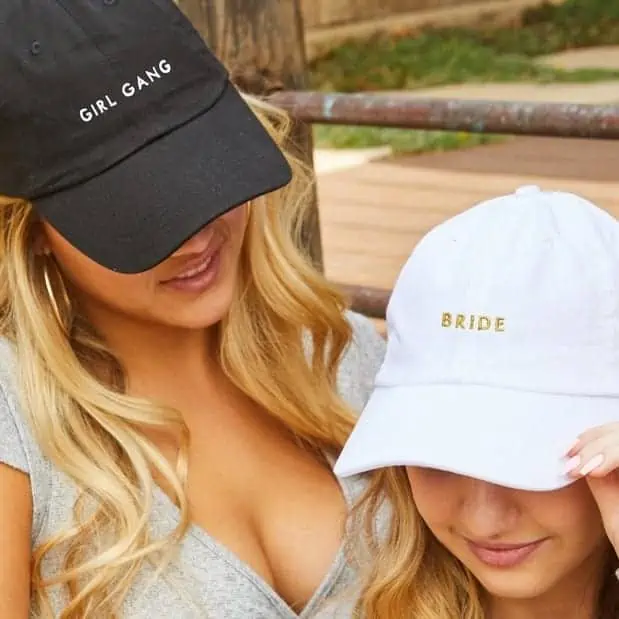 Who needs dry shampoo when you could just cover up with these cool caps? Perfect for daytime, no-fuss festivities.
---
Personalized Makeup Bags
These custom makeup bags are more of a gift than a favor, but that's what makes them the perfect choice. Not only can your girls use these during the bachelorette weekend, they can use them on wedding day as an emergency touch-up kit.
---
Babe Water Bottles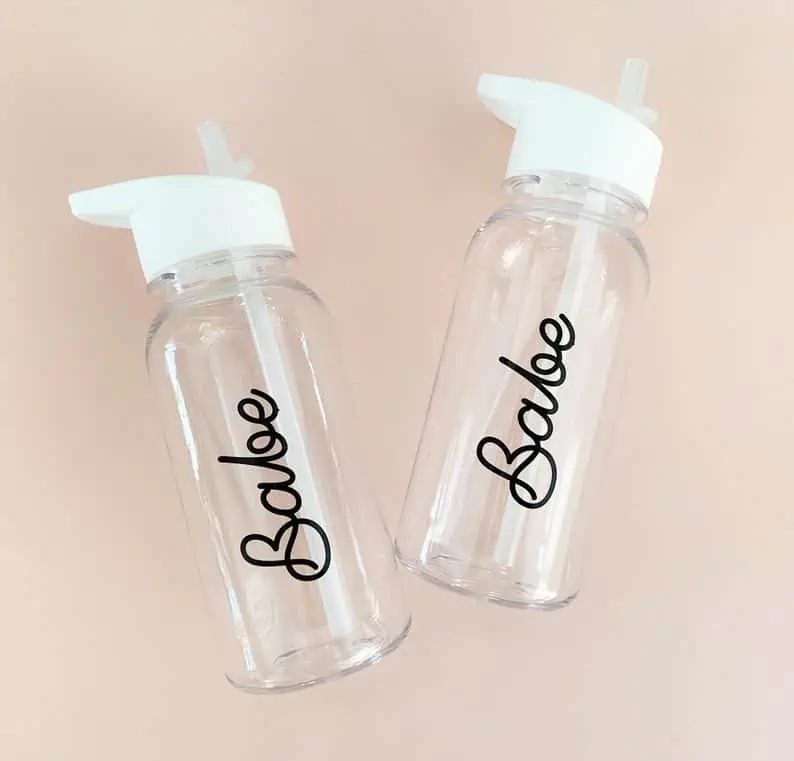 Make sure your crew stays hydrated all weekend long with these super cute 'Babe' water bottles. Bonus points for choosing a reusable favor!
WHAT'S NEXT: The 11 Best Etsy Shops to Buy Bachelorette Party Favors