20 Bridesmaid Robes for a Picture-Perfect Wedding Morning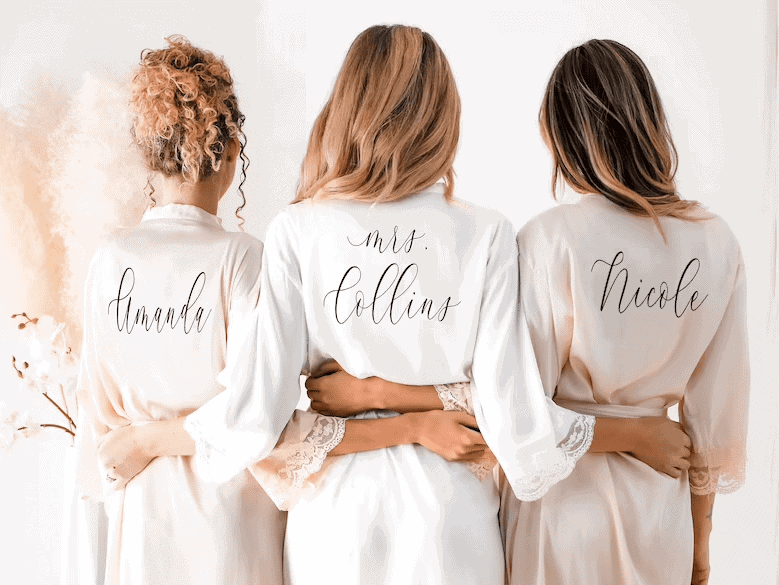 When it comes to the morning of the big day, there are so many fun things to look forward to! From waking up early after a girls-only slumber party to getting glammed up by professional hair and makeup artists, wedding morning is truly one of the most memorable experiences of the entire process.
And while some traditions may be modified or skipped entirely, we highly recommend incorporating matching bridesmaid robes into the agenda. Not only do they add to the "I'm an A-list celebrity primping for the red carpet" vibe, but they also make for some seriously awesome getting-ready photos.
So now that we've totally convinced you to drop everything you're doing and order getting ready robes for your entire bridal party, check out our favorite 20 options broken down into five popular categories!
Floral Bridesmaid Robes
From both our personal and professional experience, floral patterns are by far the most popular choice when it comes to getting ready robes- especially when it comes to spring and summer weddings. Narrowing down the options was tough, but here are our four favorite floral finds.
Lace Bridesmaid Robes
If you're looking for a clean and elegant look for you and your girls, nothing beats lace bridesmaid robes. While many options appear to be nearly identical at first glance, we did our best to pick four with different trim styles and designs.
Cotton Bridesmaid Robes
We added this category for two complementary reasons- not everyone likes the silky look of satin while many people prefer the lightweight feel of cotton. As far as design goes, they're all very similar to the ones you've already seen above.
Personalized Bridesmaids Robes
While many of the bridal party robes we've already mentioned are able to be personalized, the following four are our absolute favorite when it comes to customization.
Unique Bridesmaids Robes
"Unique" is one of our favorite words here at Modern MOH, so you know we had to feature a unique category for bridesmaid robes. These four choices are unlike any other robes we've listed and we really love that!