Maid of Honor Duties: A Checklist of Roles and Responsibilities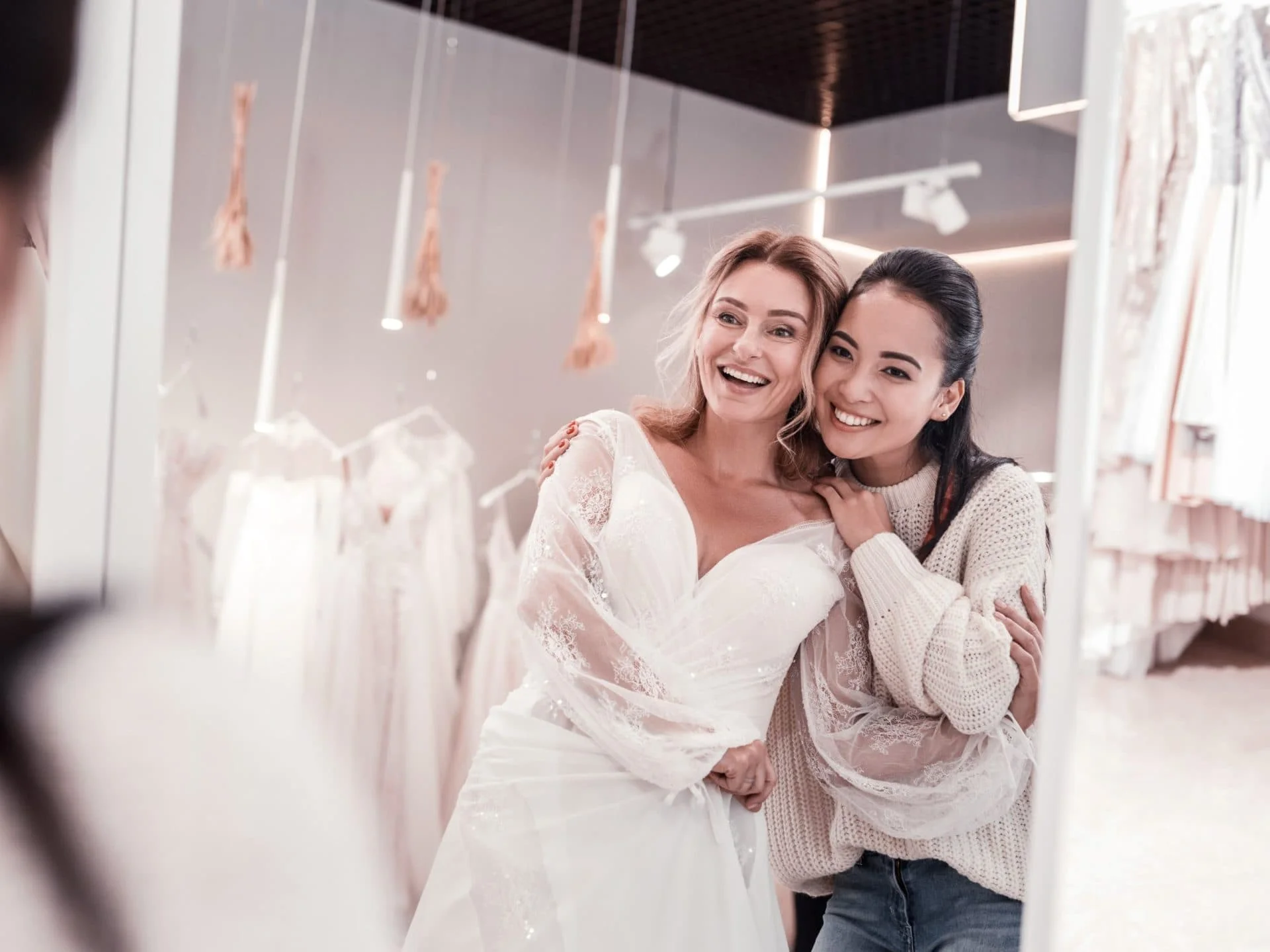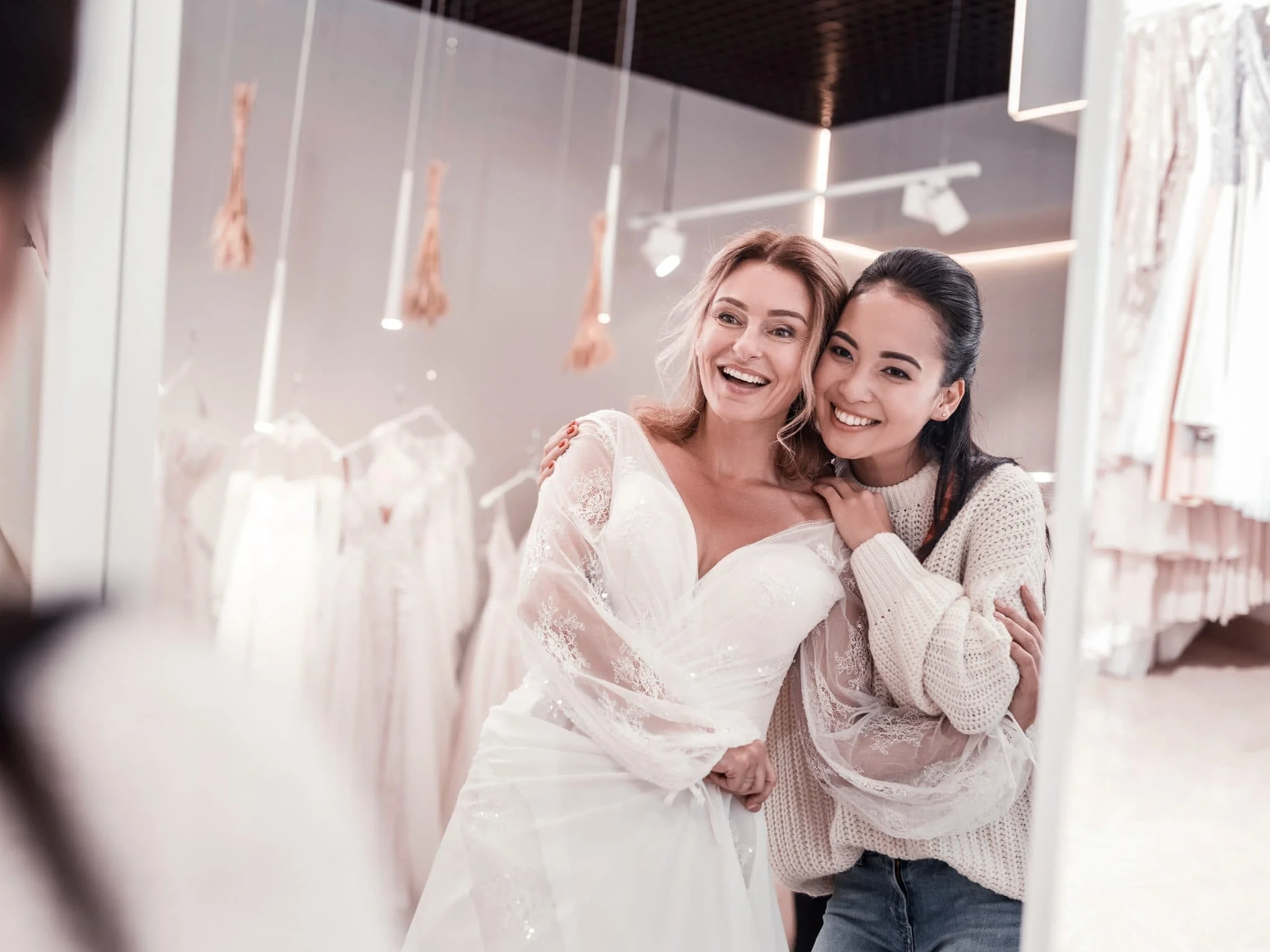 Disclosure: This post contains affiliate links, meaning we earn commissions if you shop through the links below. As an Amazon Associate, I earn from qualifying purchases. Please read my disclaimer for more info.
Congrats are in order, your best gal has asked you to be her maid of honor and you said yes! Now it's time for you to answer another question, just what does a maid of honor do?
Whether it's your first time being a right-hand woman or you've had the title before, the role of maid or matron of honor comes with its own unique share of responsibility.
Lucky for you, we've got the bridesmaid breakdown on all you need to know leading up to and during wedding day. Cross everything off this maid of honor duties checklist and you'll go down as the GMOHOAT (greatest maid of honor of all time).
Maid of Honor Duties Before the Wedding
Wedding Planning Support System
Your BFF may have a new rock on her finger, but it's your number one duty as maid of honor to be her Dwayne Johnson during the wedding planning process. Yes, this includes listening to nonstop talk about wedding invitations, reception centerpieces, seating charts, and even bridesmaid drama.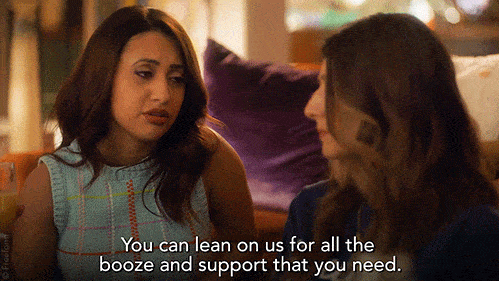 While the bride may prefer to make the big planning decisions on her own, she'll generally look to her maid of honor, aka second in command, for differing ideas and opinions. Be sure to keep in mind that this day is not about you, so don't take offense if your advice is not always taken.
Leader of the Bridal Party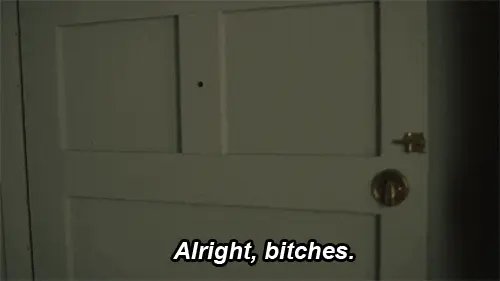 Being a best friend to your best friend? Piece of cake. Being the boss of a bunch of bridesmaids? Now that's where things can get complicated. As we all know, each bridal party is different than the next. Some are made up of a close-knit group of friends while others can include complete strangers, especially if family are included.
No matter your situation, it's one of your maid of honor duties to keep all the bridesmaids up to date and on the same page regarding everything wedding-related. A great way to keep the lines of communication open is to start a bridesmaids-only group message through text or email.
Remember- the bride is up to her eyeballs in wedding planning, so your role as middle(wo)man between her and her bridesmaids takes a lot off her already full plate.
Wedding Dress Shopping and Fittings
One of the most exciting duties you'll have as the maid of honor is to help your bride pick out the wedding dress of her dreams. Not only do you get front-row seats to a private bridal fashion show, but you also get to watch your bestie fulfill her childhood fantasy of becoming Cinderella.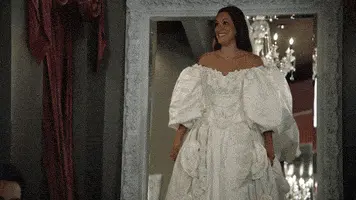 Whether it takes trying on 1 or 100 wedding dresses, seeing her eyes light up as she sees herself in "the one" will be an experience you'll cherish forever.
Once she's said yes to the dress, it's your responsibility as a maid of honor to attend all the following fittings. Throughout this process, you will also assist the bride in the search for her wedding day accessories- shoes, jewelry, veil, etc.
Bridesmaid Dress Shopping and Alterations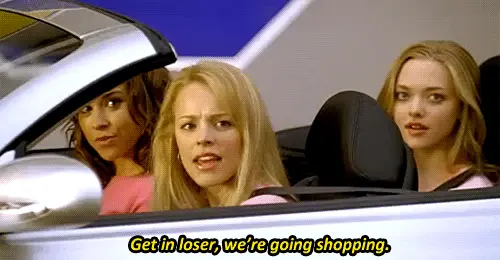 Now it's your turn to channel your inner child with an adult version of dress-up. Depending on the bride, she may have already picked out the style of bridesmaid dresses you'll be wearing. On the other hand, some brides allow their bridesmaids to search for their own style of dress.
In this case, it's up to you to choose which bridesmaid dress style and cut are most flattering and comfortable for you. As maid of honor, it's your responsibility to make this process as smooth and stress-free as possible for the bride AKA keep the other bridesmaids in line.
Also, you are in charge of paying for any alterations that must be made as well as making sure the rest of the bridal party does the same. Make sure to give yourself plenty of time to order the dresses and get any alterations.
Go-To Girl For Wedding Guests
This is one of those maid of honor duties that may not end up applying to you, but it's good to be prepared just in case. While all information relating to the wedding day can be found on both the invitation and on the couples' wedding website, there may be some guests who need further assistance.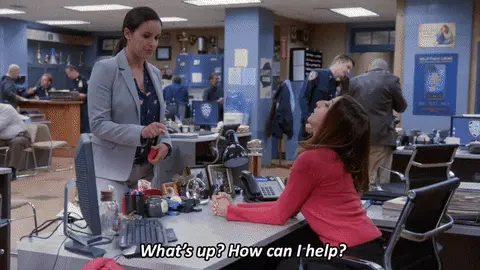 Again, your BFF is busy with wedding planning, so anything you can do as head bridesmaid to alleviate some stress will be greatly appreciated.
Plan and Host the Bridal Shower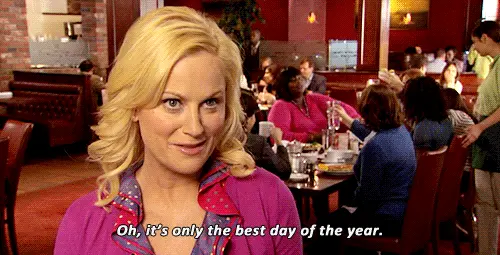 One of the most rewarding maid of honor duties is planning a fabulous bridal shower for your bride-to-be. For many brides, they remember this get-together of family and friends as the first time they said to themselves "holy crap, this is really happening!" Needless to say, it's your duty to knock it out of the park.
Before you panic, remember that you'll have the help of your fellow bridesmaids to share responsibility and split costs. Our advice? Delegate a task or two to each of the bridesmaids, whether it be bringing a shareable dish or providing the plates, cups, and utensils.
MODERN MOH TIP: Don't be afraid to ask both the mother of the bride and the mother of the groom to assist in any way they can, they love being involved in the planning process!
Plan and Book the Bachelorette Party
Let's be honest, this is the event we've all been waiting for: a grown-up, girls-only weekend getaway! As the maid of honor, it's your time to shine. Nowadays, it's most common for the bride to have a destination bachelorette party, in which case you have some serious planning to do (with the help of your fellow bridesmaids)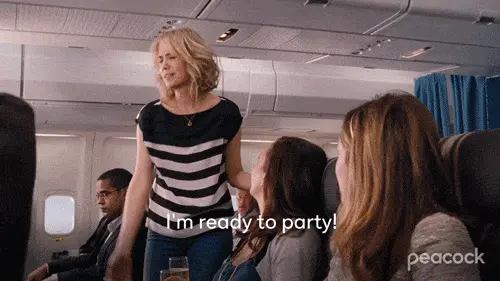 On the other hand, your bride-to-be may choose to stay closer to home, which means the travel and stay may already be figured out. Either way, it's one of your maid of honor duties to assist the bride in choosing the location and lodging that fits her personality.
Once these major details are decided, you'll want to search for the best restaurants, bars, and activities that your destination has to offer. Planning a basic bachelorette itinerary of must-sees and dos will guarantee that you make the most of your trip.
Packed full of detailed checklists, worksheets, and budget trackers, our exclusive maid of honor planner covers everything you need to know (and more) as a maid of honor!
Maid of Honor Duties on Wedding Day
Take Care of the Bride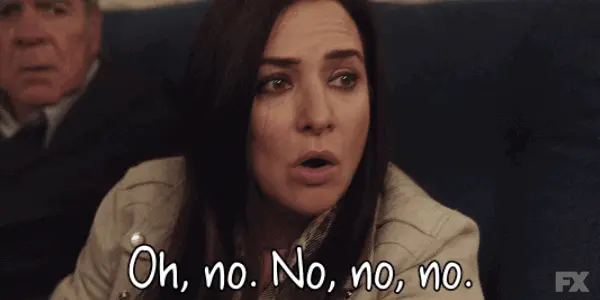 The role of maid of honor on wedding day is much like that of a mother looking after her child. Like a child, the bride must often be coddled, soothed, and force-fed their meals. Tears must be dried and noses must be wiped, and don't be surprised if you find yourself helping your bride to use the bathroom.
Like a mom and her diaper bag, many a maid of honor find it helpful to pack a wedding day emergency kit in case of any minor or major "uh-ohs". We also suggest putting together a getting-ready playlist to keep the bride's mood upbeat and her mind off of her wedding day jitters.
Stick to the Wedding Day Schedule
Wedding day makes a nervous wreck out of any bride, so it's one of your maid of honor duties to make sure that you and the rest of the bridal party are paying attention to the clock. With all the excitement of getting glammed up in your matching bridesmaid robes, it's easy to lose track of time and get behind.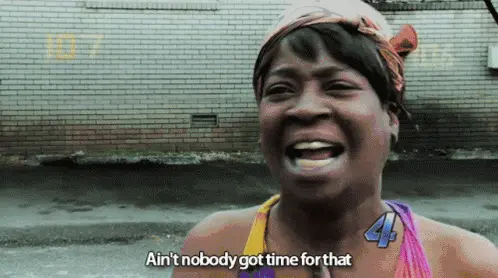 A simple way to keep everyone moving is by planning a pre-set schedule of the order in which all the bridesmaids will be getting their hair and makeup done. As the clock starts winding down to go time, make periodical announcements to each bridesmaid so they know how much time they have left to get themselves dressed and picture-perfect.
Fluff the Train and Hold the Bouquet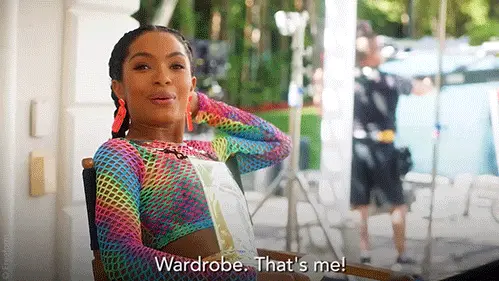 Hallelujah! You've successfully made it down the aisle without falling on your face, now you finally get the honor of standing by your bestie's side as she says "I do" to the man of her dreams. And it's your duty as her right-hand woman to make sure she does so while looking absolutely breathtaking.
As soon as the bride takes her spot next to her future hubby, your job as maid of honor is to adjust the train of her wedding dress so it spreads behind her for all to admire. If she is wearing a bridal veil you may need to make adjustments on that as well.
Once you've fluffed and flowed to perfection, you'll be in charge of holding the bride's bouquet throughout the remainder of the wedding ceremony, handing the bouquet back to her as she prepares her exit down the aisle.
Bustle the Train and Any Other Adjustments
You thought fluffing the train was hard? Just wait til you see the bustle! Trust us, no matter how many times you've practiced during fittings, executing it flawlessly on wedding day is a whole different story. Both your and the bride's adrenaline will be through the roof, so remember to stay calm and follow the seams.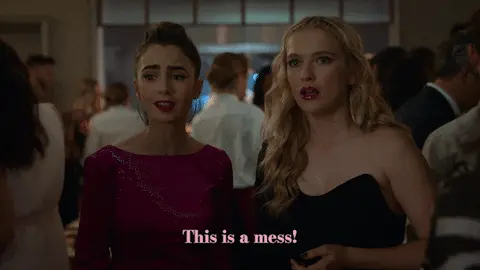 If there is a wedding planner on-site, don't hesitate to ask for their help. During this time you will also want to help your BFF with any other wardrobe or makeup adjustments so she goes into the cocktail hour and reception looking and feeling her best.
MODERN MOH TIP: This is a great time to help your bride use the bathroom!
Make Sure the Bride is Fed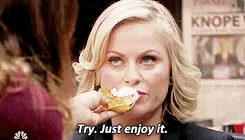 Remember what we said about force-feeding? We weren't playing around. Too often the bride will skip her own reception dinner due to overwhelming nerves and excitement. Or it may be that she get tied up spending time with her many guests and totally overlooks the part where she is supposed to eat.
Either way, it's one of your responsibilities as maid of honor to make sure your bestie is full of the yummy wedding food she spent lots of time and money selecting. While you're at it, be a good friend and make sure her new hubby eats as well.
MODERN MOH TIP: As you see the bride's drink getting low, slip a glass of water in her hand!
Deliver a Maid of Honor Speech
To be given the privilege of celebrating the happy couple with your very own words is really what being a MOH is all about. It's truly what puts the 'honor' in maid of honor, which is why most people find this to be both the greatest and most terrifying duty of them all (we know we did!)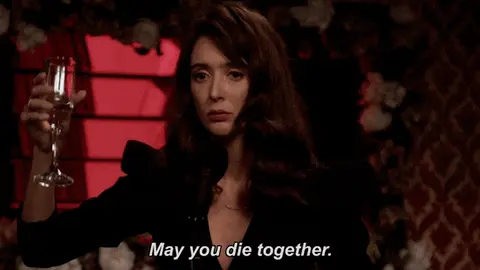 Whether you have the public speaking skills of a well-polished politician or the thought of giving a toast in front of a room full of guests sends you running for the hills, you are obligated to do the very best you can.
We promise you that the bride and groom's only wish is that you speak from the heart… and that your maid of honor speech doesn't embarrass them too badly in front of their new in-laws. Speaking of embarrassing, a little touch of liquid courage never hurt anyone, just be careful you don't overdo it.
Be the Life of the Wedding Party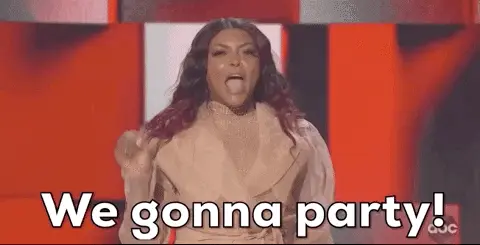 It's every bride's biggest fear that her guests will leave the reception having not had a great time or that her wedding will be remembered as being just "ok". That is why it is your job as maid of honor to make sure neither of those two things happen. How do you pull that off, you ask? You DANCE!
If you have to be the first one on the dance floor then so be it, because it is your duty to get everyone up and shaking their booty (grab another bridesmaid or two to join in!) If you see any wedding guests looking bored or tired, ask them if there's a certain song they'd like to hear and make a request to the DJ.
Speaking of the DJ, it's your responsibility as maid of honor to report any issues or changes the bride and groom may have or want with the music. Most importantly, make sure your BFF spends as much time on the dance floor as she does mingling with guests- the reception tends to fly by and you don't want her missing out on all the fun!
Help Clean Up
Unfortunately, all good things must come to an end, the wedding reception being one of them. As exhausted as you may be from a long and emotional day, it's your job as maid of honor to make sure that the bridal suite and reception area are cleared of all personal and guests' belongings.
This goes for the rest of the bridal party as well. Before anyone heads back to the hotel or out for an after-party, have them do a sweep of the area to ensure they aren't leaving anything behind. The last thing you'll want to have to do is return in the morning to pick up any forgotten items, especially gifts.
MODERN MOH TIP: When saying your final goodbyes, don't forget to thank both the parents of the bride and groom for all of their help with the wedding planning.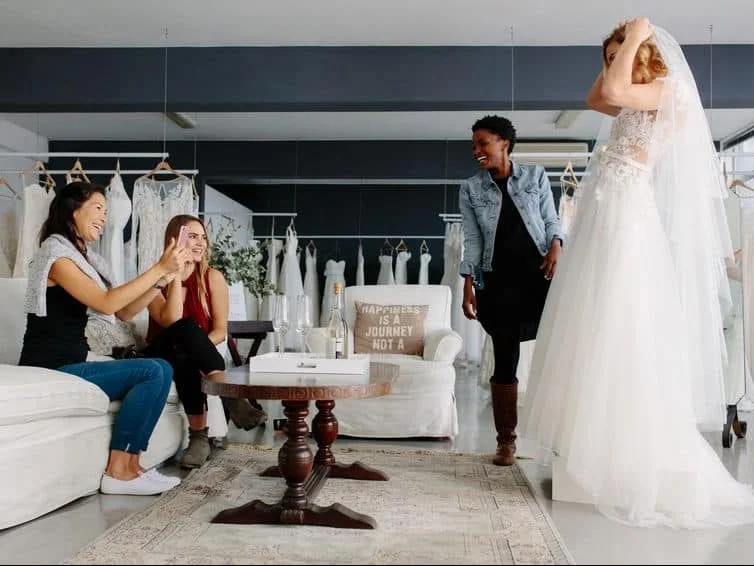 Pin for Later!