Plan a Joint Bachelor/Bachelorette Party: 16 Fun and Fresh Ideas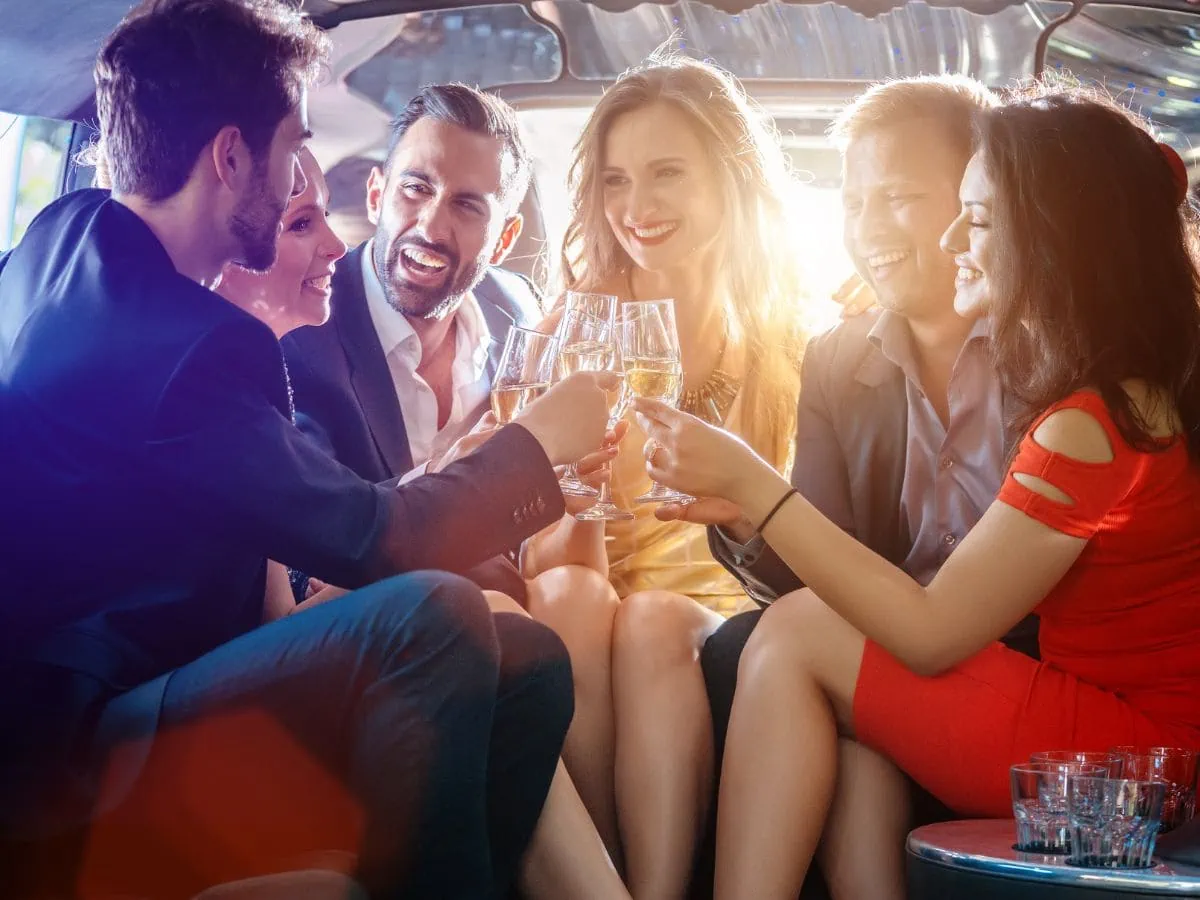 From the long white gown to the sacred vows, the tossed bouquet to the 3-tier iced cake perched on white pillars. Once upon a time, weddings were steeped in tradition. Nowadays people can say "I do" in a variety of ways, so it stands to reason the bachelor and bachelorette parties can be just as unique.
Instead of throwing separate parties, why not celebrate the last night of singledom with a joint bachelor/bachelorette party? The happy couple gets to spend time with their favorite people – their besties and spouse-to-be, what better way to celebrate? Not sure where to start? Check out our top 16 fun and fresh ideas for the joint pre-wedding bash.
Why Plan a Joint Bachelor/Bachelorette Party?
There's already a wedding to prep for, and that takes enough time and effort. Keep things simple by hosting a joint bachelor/bachelorette party. Here's why it works so well:
The happy couple can invite shared friends
Chances are the Mr & Mrs to-be share several friends – people they've gotten to know well and both enjoy spending quality time with. Combining the bachelor and bachelorette bashes provide a great opportunity to get everyone together for one gigantic knees-up. Bonding at its best!
Couples in your wedding party will thank you for it
My hubby and I were recently invited to celebrate with our good friends Jack and Zoe. Jack opted for a weekend in Las Vegas and Zoe plumped for a spa day followed by cocktails at a swanky hotel. We enjoyed both, but the separate stag and hen dos cost us a small fortune in terms of time and money. A joint bash would have been easier for us and cheaper!
Save a ton of money
It's not just guests that save money by combining parties, the wedding couple can too. Sharing the bash enables costs to be divvied up so everything from the venue hire to transportation, hotel rooms, the bar bill, etc. will work out cheaper.
MODERN MOH TIP: Large groups sometimes benefit from a discount or group rate reduction. Check to see what's on offer and don't be afraid to be cheeky – if you don't ask you don't get!
You don't have to get caught up in tradition
If the wedding is going to be unconventional, you can go the whole nine yards with an avant-garde joint bachelor/bachelorette party to complement it. Plan an impressive, unique get-together that will wow guests and set the tone for the big day.
Your wedding party guests can get to know one another
A joint pre-party for all will provide wedding guests with the chance to mingle and get to know one another. A coed bachelor/bachelorette party will break the ice and encourage party-goers to form connections and bonds, helping to ensure there's no awkwardness on the big day.
The happy couple can spend even more time together
Organizing a wedding can be stressful, and so can planning a bachelorette party and a bachelor's bash on top. The wedding party can take the reins, but lighten the mood by involving the wedding couple in organizing a joint bachelor/bachelorette party. You can collate ideas, test out venues, drink tequila, and enjoy spending a few memorable evenings together.
What to Consider When Planning a Combined Bachelor/Bachelorette Party
Even if you're going for an informal celebration, you'll still need to get your planning hats on. The best man and maid of honor traditionally plan the bachelor and bachelorette bashes (with a helping hand from the groomsmen and other bridesmaids). There are a few things you'll need to work out before you get going.
The guest list
The maid of honor and best man need to talk the guest list through with the wedding couple (woohoo get another shot of tequila!). You'll need to decide whether the joint bachelor/bachelorette party is going to be a small and intimate bash with family and close friends, or a big and bold do with everyone from the neighbors to the hairdresser in attendance. You're going to need to work as a team to figure out who to invite to your joint bachelor/bachelorette party.
Party planning
There's more than just the guest list to sort out! If you want to make sure the combined bach party is a success you're going to have to plot and plan.
Brainstorm ideas – you can ask the wedding party to help out with this (and the happy couple too)! It helps if the maid of honor and best man get on well – after all this is a joint party, so there should be a joint effort. That said, if one of you is better at organizing than the other then they should take the lead. My hubby is lovely but if I had left something like this to him, he would have just sent a mass text message on the day and told everyone to meet at the local bar at 8 pm!
MODERN MOH TIP: The wedding couple will thank you for organizing, but they will still want to be involved. Don't forget to check in with them and act on their feedback to make sure the joint party goes off with a bang.
Invitations
You can send a save-the-date message ahead of time to make sure people allocate a spot in their diary. When you have all the details, confirm with a follow-up message or get some cute cards printed and send them out. Make sure guests know it's a combined bachelor/bachelorette party by wording invites in the right way. E.g., "(Name & name) are having a joint bach party, please come and join the fun – it wouldn't be the same without you."
Theme, location, and date
Where and when will the soiree be? There are plenty of great joint bachelor/bachelorette party locations (we'll give you a few ideas a little later on). You can add to the fun by choosing a theme, be it a casino night with guests glammed up or a bar crawl with everyone dressed as superheroes.
Is a Combined Bachelor/Bachelorette Party the Same as a Stag and Doe or a Jack and Jill Party?
In some regions, you'll come across something known as a Stag and Doe party, also known as a Buck and Doe or a Jack and Jill party. You'd be forgiven for thinking this is the same type of do as a Bachelor/Bachelorette party and they do share similarities i.e., the parties are traditionally organized by the best man and maid of honor and they involve celebrating the forthcoming marriage. However, that's where the likeness ends.
A Stag & Doe / Jack & Jill party primarily focuses on raising funds for the happy couple to help pay for the wedding and honeymoon costs (these types of parties are sometimes combined with wedding showers too). Typically, guests will buy drinks, engage in games and buy raffle tickets, with all monies made donated to the wedding fund. In contrast, the joint bachelor/bachelorette party is all about kicking back and having "one last" blast before the big day.
16 Fun and Fresh Joint Bachelor/Bachelorette Party Ideas
Make sure the party is memorable for all the right reasons, there are plenty of ways to plan and execute a great get-together. In need of some joint bachelor/bachelorette party ideas? We can help you with that! Check out our top 16 party ideas below.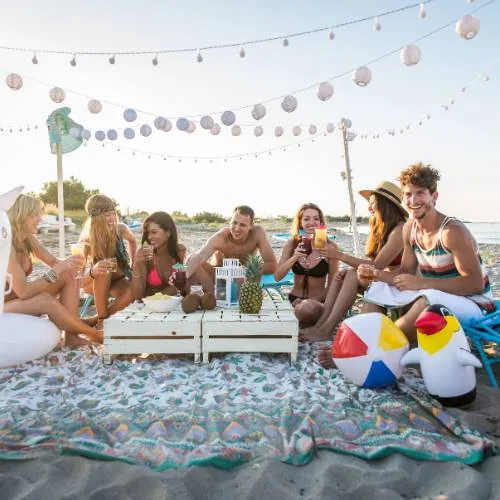 Surfs Up! Hit the Beach for your Bach Bash
Laze on the golden sand, dip your toes in the turquoise water, and partake in sex on the beach (the cocktail of course). If you prefer more active pursuits organize a surf session or a beach volleyball tournament. As the sun sets book a boat trip and sail away to an island paradise.
Rock on at a Music Festival or Gig
Get the tribe together and head to a festival, but be warned, you'll be spoilt for choice! The U.S. boasts several big music festivals. If your group are country music fans you'll love California's annual offering – Stagecoach, which spans two weeks in April/May. If you consider yourselves rockers you can't miss Aftershock Festival which is held in Sacramento, California. The popular festival attracts around 145,000 attendees and runs for four nights in October.
Alternatively, get yourself along to a gig. You can sing your heart out and dance the night away, check out what's on, and get booked up. Be it a full-on weekend or a day trip, you'll all have a great time.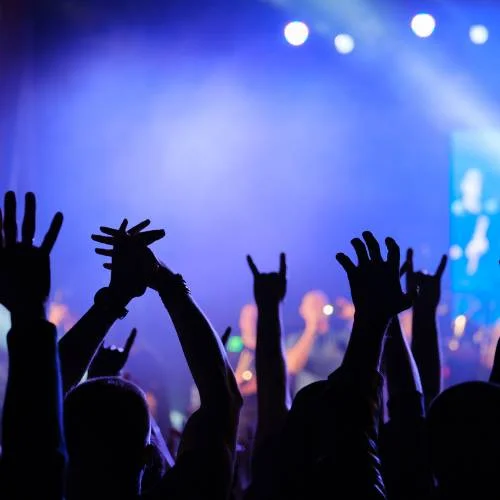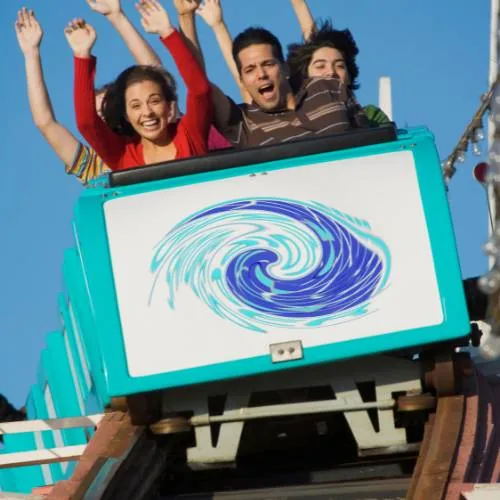 Enjoy the ride at an Amusement Park
For those who like the idea of the joint bachelor/bachelorette party incorporating plenty of thrills and spills, a theme park trip could work really well. Despite any misgivings you have, theme parks aren't just for kids. Disney World caters to adults as does Six Flags and several others. Guests will be kept busy, entertained and on the edge of their seats as they queue to ride coasters and more.
MODERN MOH TIP: Theme parks are fun but if you have a really large party, things could get a bit chaotic, and you might have to split up to accommodate everyone's ride wishes. Arrange a meeting time and point so you can reconnect later in the day.
Raise your glass at a wine-tasting or brewery
How about sipping fine vino in a top-notch winery? Sip and savor the grapes as you are educated by an expert sommelier.
If the party prefers spirits or good old beer you could opt for a brewery or distillery tour instead. Alternatively, take the opportunity to learn the art of mixology at a stylish cocktail bar.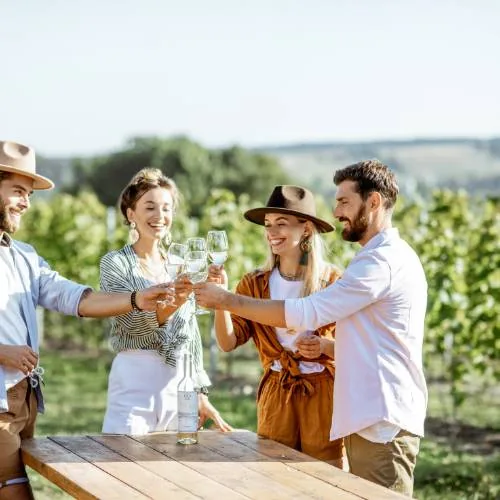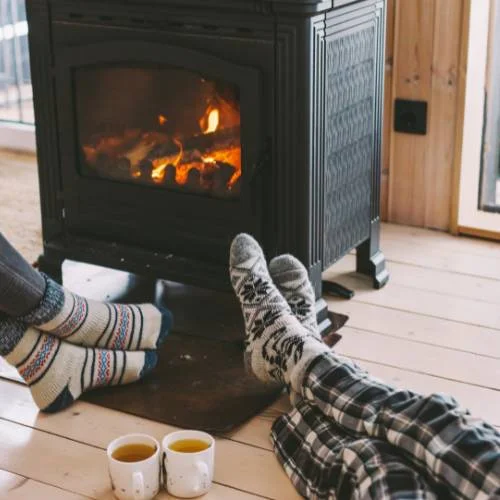 Escape to a Log Cabin
Wedding planning can leave the wedding party feeling a bit jaded, so how about checking the group in for a relaxing cabin retreat? Get back to nature by relaxing in hammocks and simply soaking up the tranquillity. Look out for cabins with special features such as home movie rooms, hot tubs, and pool tables.
Embrace the great outdoors
If the crew are more active souls, you can make the most of the great outdoors by hiking a trail or going for a long bike ride. Otherwise, take to the water and try your hand at fishing, or hire kayaks and paddle downstream.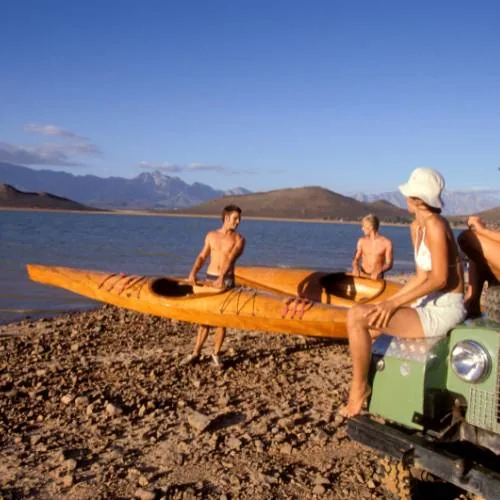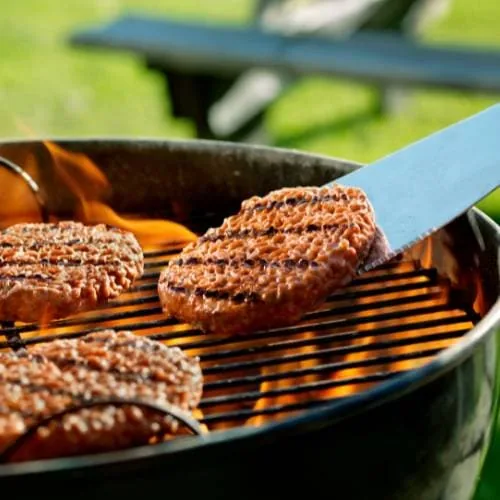 Sizzle your sausages at a backyard BBQ
If you're looking for a cheap and cheerful way to celebrate a joint bachelor/bachelorette party you can't go wrong with a BBQ. You'll need a backyard, a BBQ and some tasty BBQ recipes, shedloads of food, and plenty of beverages.
Make the whole bash even more economical by asking guests to bring a few drinks or a dish with them. You can jazz up your yard with a pop-up gazebo complete with decorations and outdoor lights and don't forget a few party games to get everyone in the mood.
Have a splashing time at a pool party
If you happen to have a swimming pool or are fortunate to know someone who does, you can organize a fabulous pool party. Alternatively, find a rental with a pool and ask everyone to chip in, if there are a few of you the cost shouldn't be too high. Add music, fairy lights, and inflatables – cue a splashing good time for all.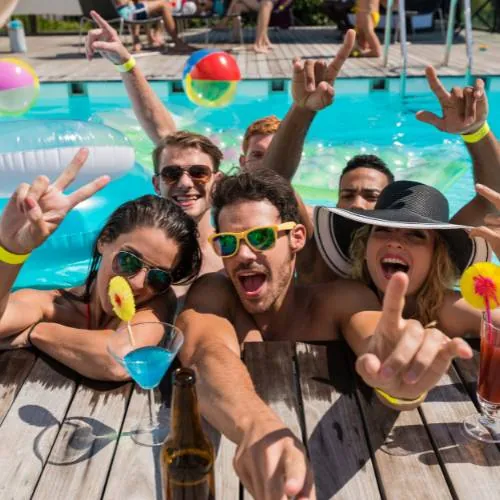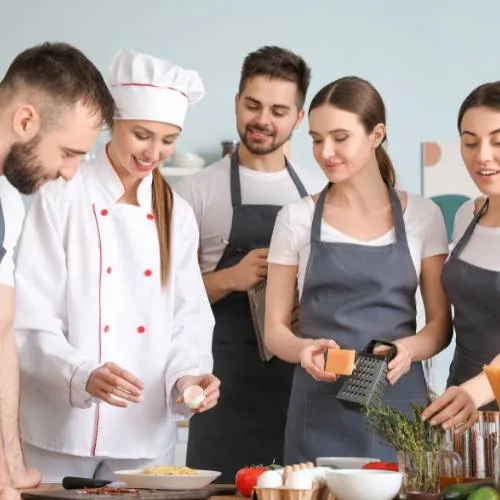 Book a masterclass with an expert
Perhaps your gang fancies learning a new skill such as throwing a pot or painting their own masterpiece? Or perhaps they would like to learn how to mesmerize an audience with a risqué burlesque, or bake exquisite cupcakes? Find an expert willing to teach you and get ready to learn, have fun, and boost your ability.
Set off on a personalized scavenger hunt
Set off with your band of fellow explorers in search of the treasure. Get your brains in gear as you work as a team to decipher clues and follow a scavenger hunt trail that will lead you to rewards. Add an element of competition by splitting into smaller teams and let the rivalry commence.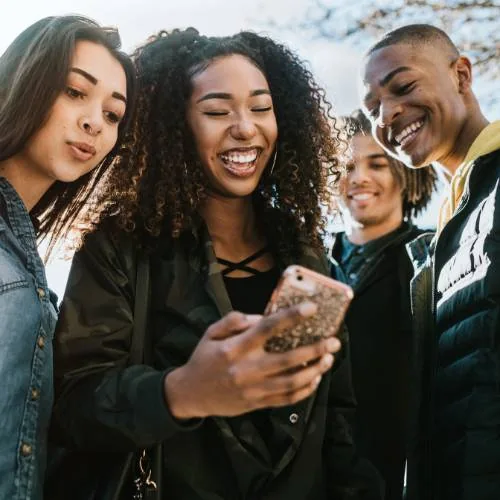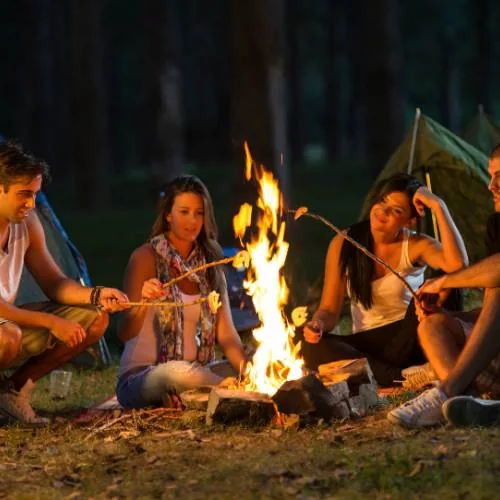 Toast your marshmallows at sleepover camp
Sleepover camps come in all shapes and sizes, and the good news is they are as much fun for grown-ups as they are for kids. Hold the combined bachelor/bachelorette party at an adult-only sleepover camp, where you can join in with activities such as archery etc by day and boozing around the fire by night.
All aboard! Hire a party bus or boat
Charter your own vessel and you can take to the ocean. Laze on deck, drop anchor for a refreshing swim, or head out to a secluded island or funky beach bar.
If you don't fancy riding the waves you can simply float along the river, take in the sights and enjoy a picnic lunch. Either way, you'll need a responsible skipper, so you might need to hire one of those as well! If you prefer to keep your feet on dry land hire a party bus instead and enjoy a traditional bar crawl.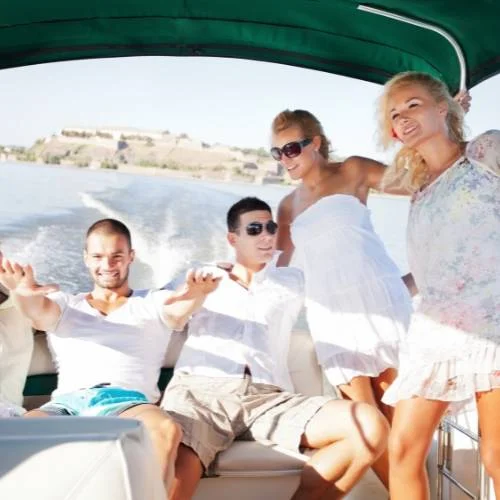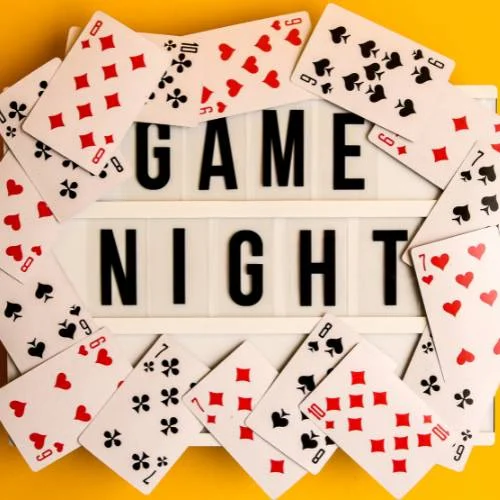 Roll the dice on game night
How about a games night for the joint bachelor/bachelorette party? This can be held at someone's home or a suitable venue. There are plenty of options, such as a Vegas-style casino night, a pub-style quiz, or competitive board games such as Jenga and Pictionary. If you want to up the ante involve a few adult-style party games e.g., Cards Against Humanity, you can even throw in a few drinking games if you dare.
Showcase your sporting prowess
There's nothing like a game of basketball or dodgeball to evoke a sense of friendly competition. Hire a court or find a big field, and take along bats, balls, etc. You'll also need to allocate teams (colored bands are a good way of identifying different teams).
Encourage chanting and get someone to keep score on a large board to provoke a competitive spirit. If that sounds a bit too much like hard work stick to something a little less taxing, such as crazy golf or laser-quest!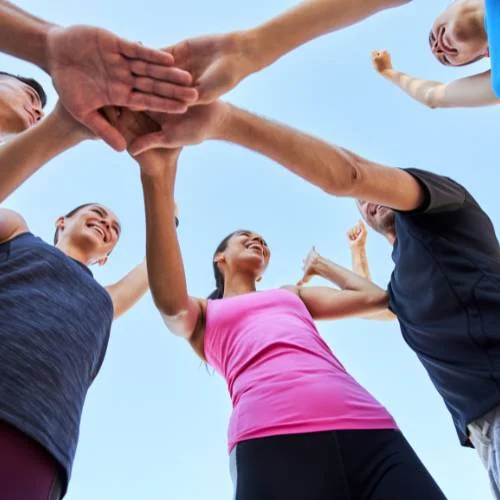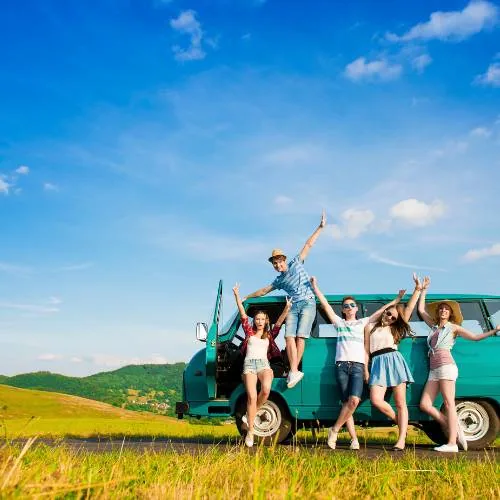 Take a road trip
How about a combined bachelor/bachelorette party with a road trip thrown in?
If the group likes the idea of visiting another city, such as Miami or Vegas, you could book a flight, or you could swap soaring through the sky for the open road. Hire a big enough vehicle and plan a route that involves some interesting stop-offs along the way. Once you've reached your final destination check-in to your hotel and hit the party hot spots.
Kill it at a Murder Mystery Weekend
Gather the guests for a weekend of suspense and high drama. Murder Mystery parties enable you all to get dressed up and get into character. Someone will die, and someone will kill – can you interrogate the suspects and work out whodunnit? The perfect joint bachelor/bachelorette party for an immersive experience.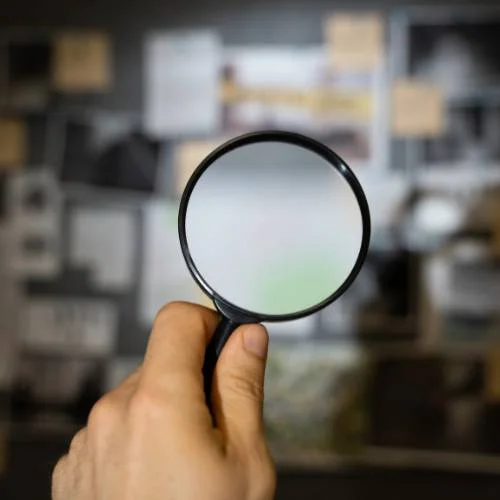 Frequently Asked Questions
Organizing a coed bachelor/bachelorette party can be daunting. We've covered the main points for you but here are a few FAQs to help you on your way.
What type of activities should be included in a joint bachelor/bachelorette party?
There are so many fun things to do! From day trips to soccer matches, and beach parties to life drawing classes. Choose an activity that suits the wedding couple and guests and make sure there's food and drink involved at some point too to keep everyone fuelled and happy.
How should guests be invited to a combined bach party?
You can send informal messages to make sure guests "save the date" and follow this up with the details once there's a firm plan. Send cute or funny invites and ask guests to RSVP.
What is a joint bachelor bachelorette party called?
The joint bachelor/bachelorette party serves to celebrate "one last hurrah." You might also hear the party referred to as stag and doe or Jack and Jill, but there's a difference. The bachelor/bachelorette is a pre-wedding knees-up – Stag & Doe and Jack & Jill are celebrations too, but they have the added focus of raising funds for the wedding couple.
Do guests have to do everything together at a joint bach bash?
Guests can stay together the whole time or they can split into groups for separate activities. If you're splitting up it's nice to come back together later in the day for dinner and drinks.
Ready to Plan Your Joint Bachelor/Bachelorette Party?
Ready to party? Tie up with the wedding party and wedding couple as you talk through the options for a joint bachelor/bachelorette party. Save money, time, and resources by encouraging the married-to-be to celebrate by doing the double in sharing a combined bach bash. Let's kick off the pre-wedding celebrations and get the party started.
Pin for Later!