'She Found Her Main Squeeze' Lemon-Themed Bridal Shower Ideas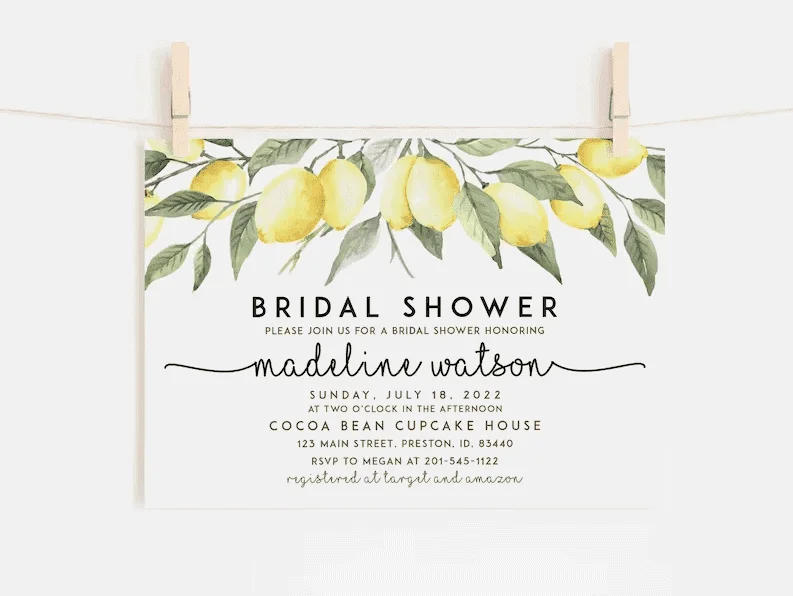 Disclosure: This post contains affiliate links, meaning we earn commissions if you shop through the links below. Please read my disclaimer for more info.
Are you looking to host a bright and cheerful celebration to match the bride-to-be's perky personality? If so, then a lemon-themed bridal shower is the perfect choice for you! This fun and festive theme is also an excellent option for wedding showers being held in the spring or summer when a cold glass of lemonade is an absolute must-have.
Aside from the totally adorable aesthetic it creates, we love that this theme has the cutest catchphrase, "She found her main squeeze", to go along with it. This punny tagline can be featured on everything from the invitations and decorations to the favor tags and tableware.
So without further ado, we're breaking down our best lemon-themed bridal shower ideas into eight easy categories to help you throw the juiciest 'she found her main squeeze' bridal shower of all time!
Lemon-Themed Bridal Shower Invitations
To really pull off a lemon bridal shower, you need to feature the theme in all aspects of the planning process, starting with the invitations. We've picked some of our favorite options, including a couple of classic designs as well as some 'she found her main squeeze' selections.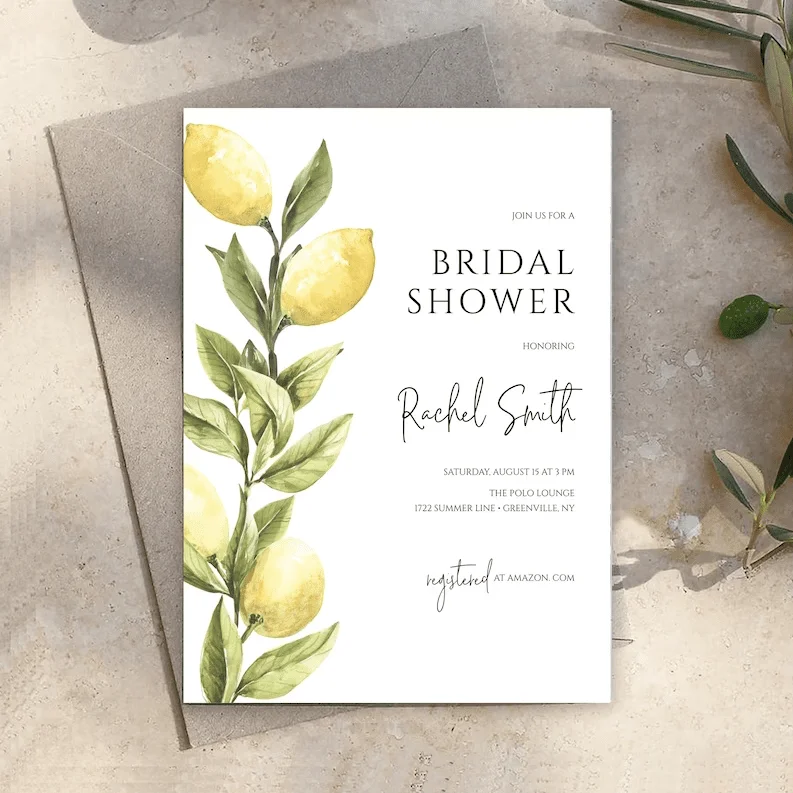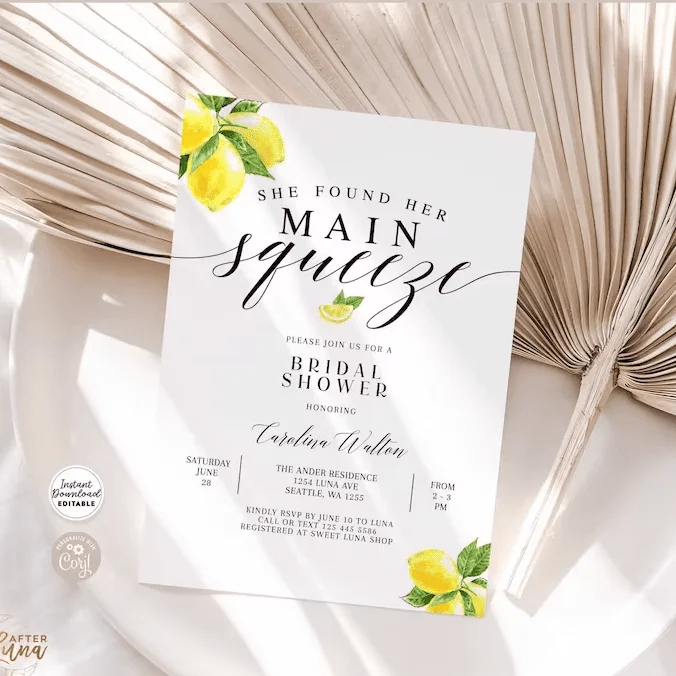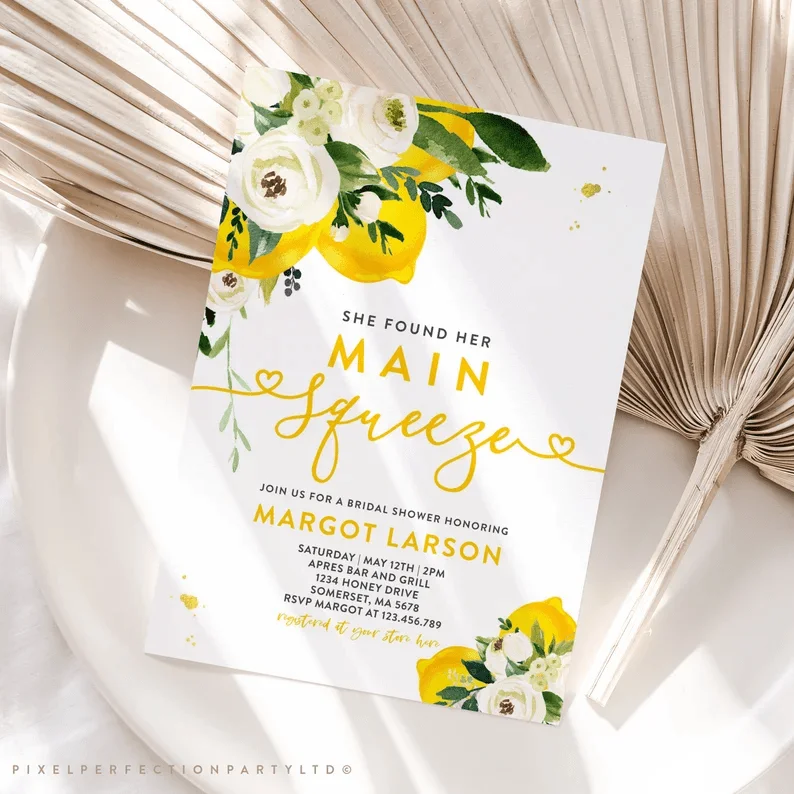 'She Found Her Main Squeeze' Signs
The next step in planning a 'she found her main squeeze' bridal shower is to decide on which, if any, decorative signs you'll want to display throughout the venue. Lucky for you, we've handcrafted an entire collection of lemon-themed signs that cover everything from food and drinks to favors and gifts!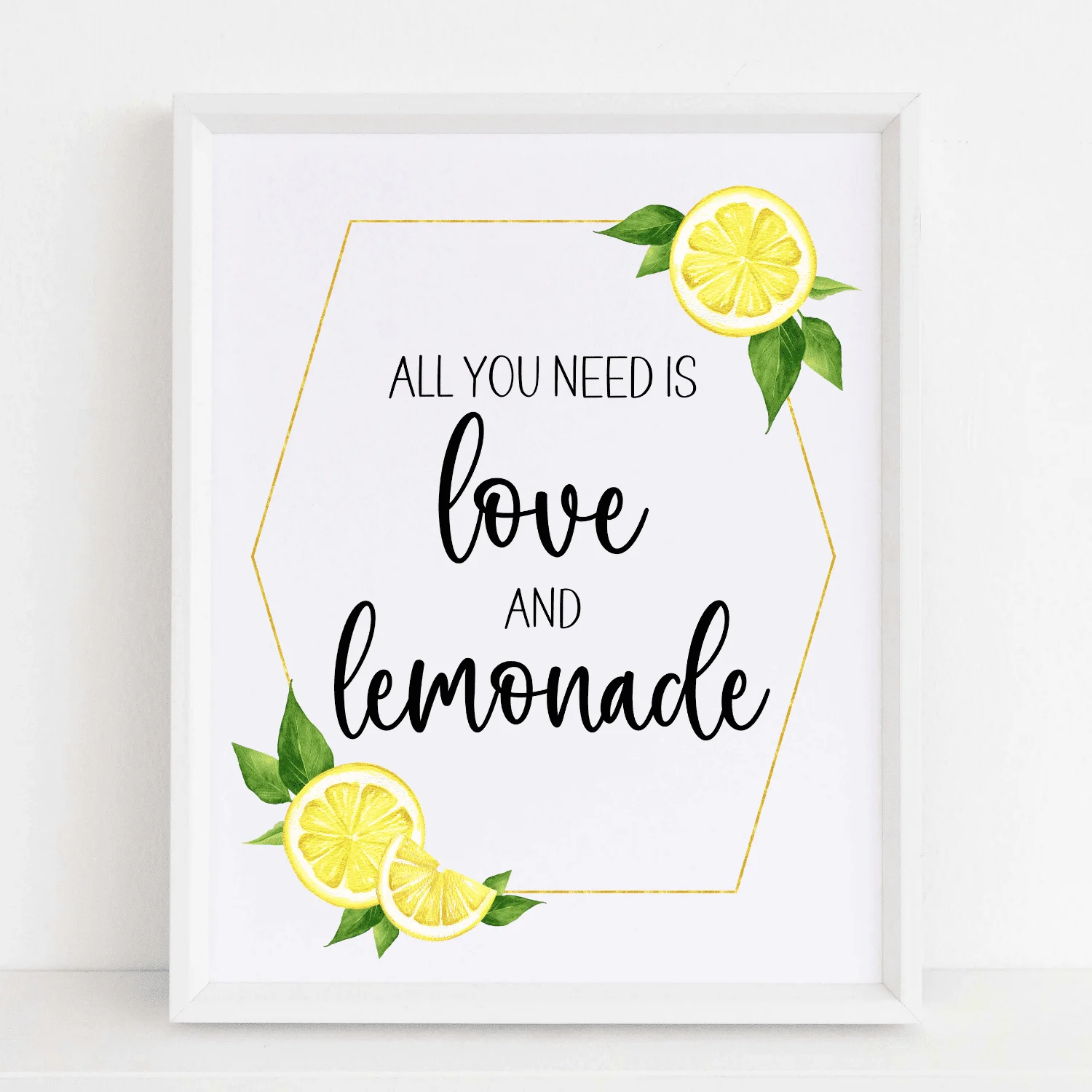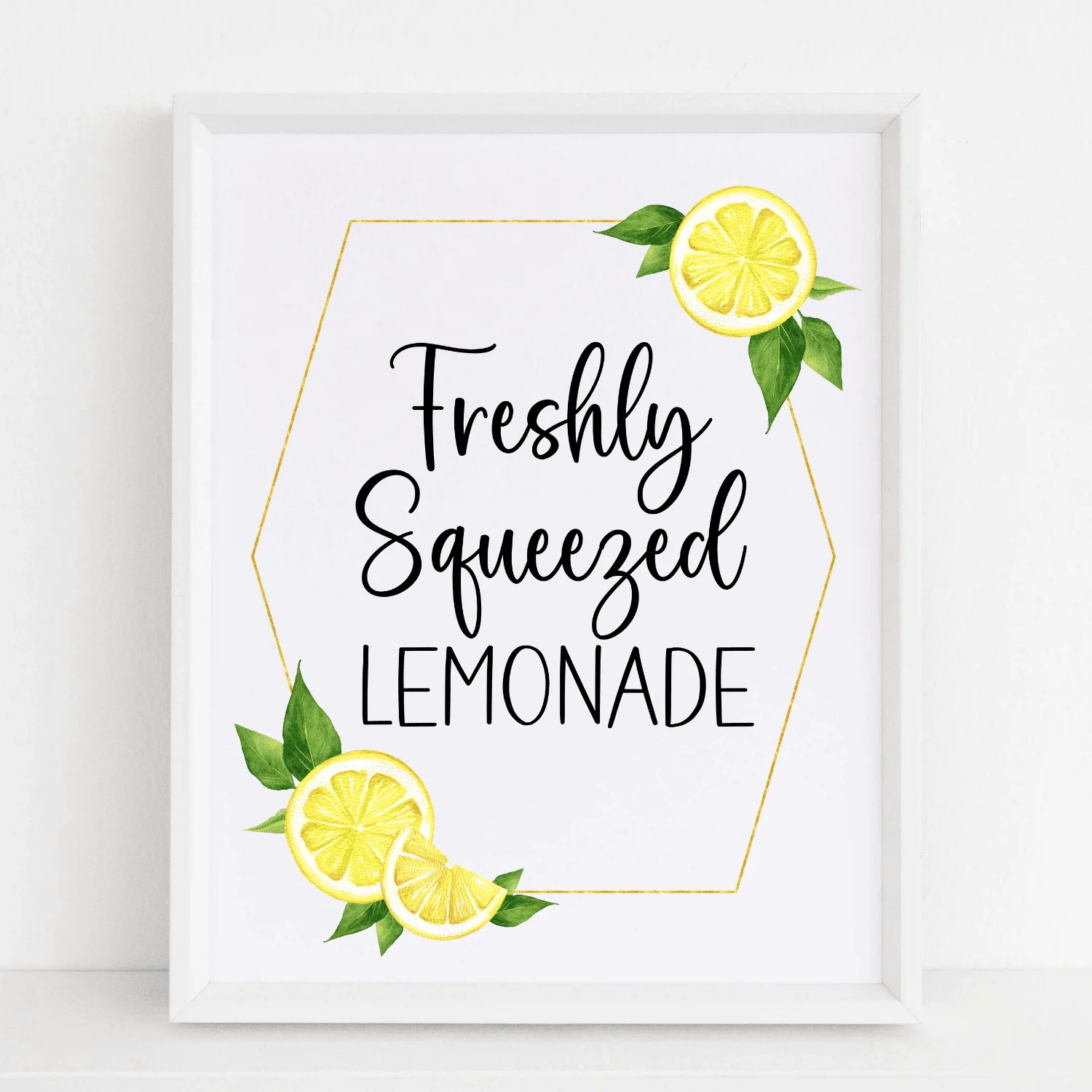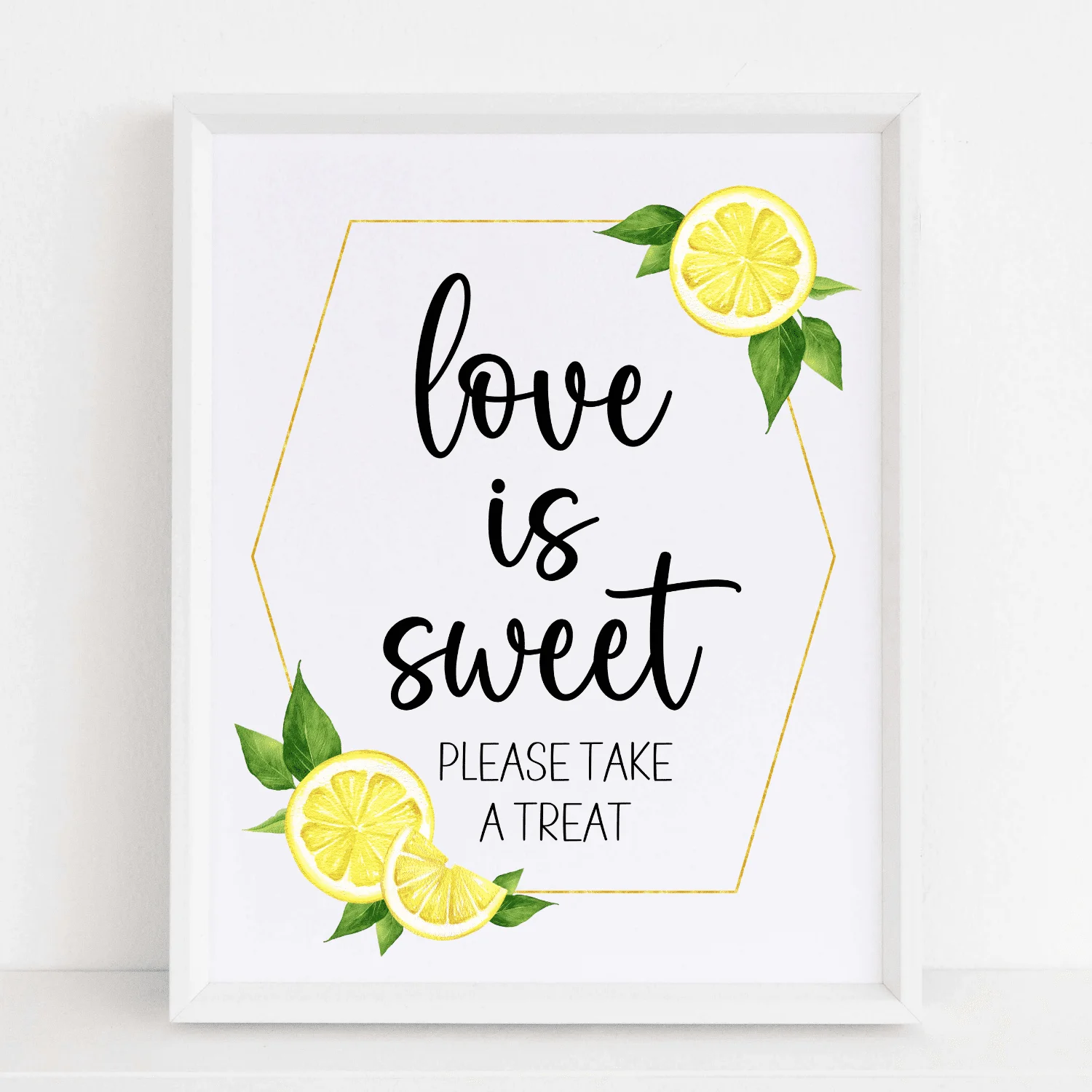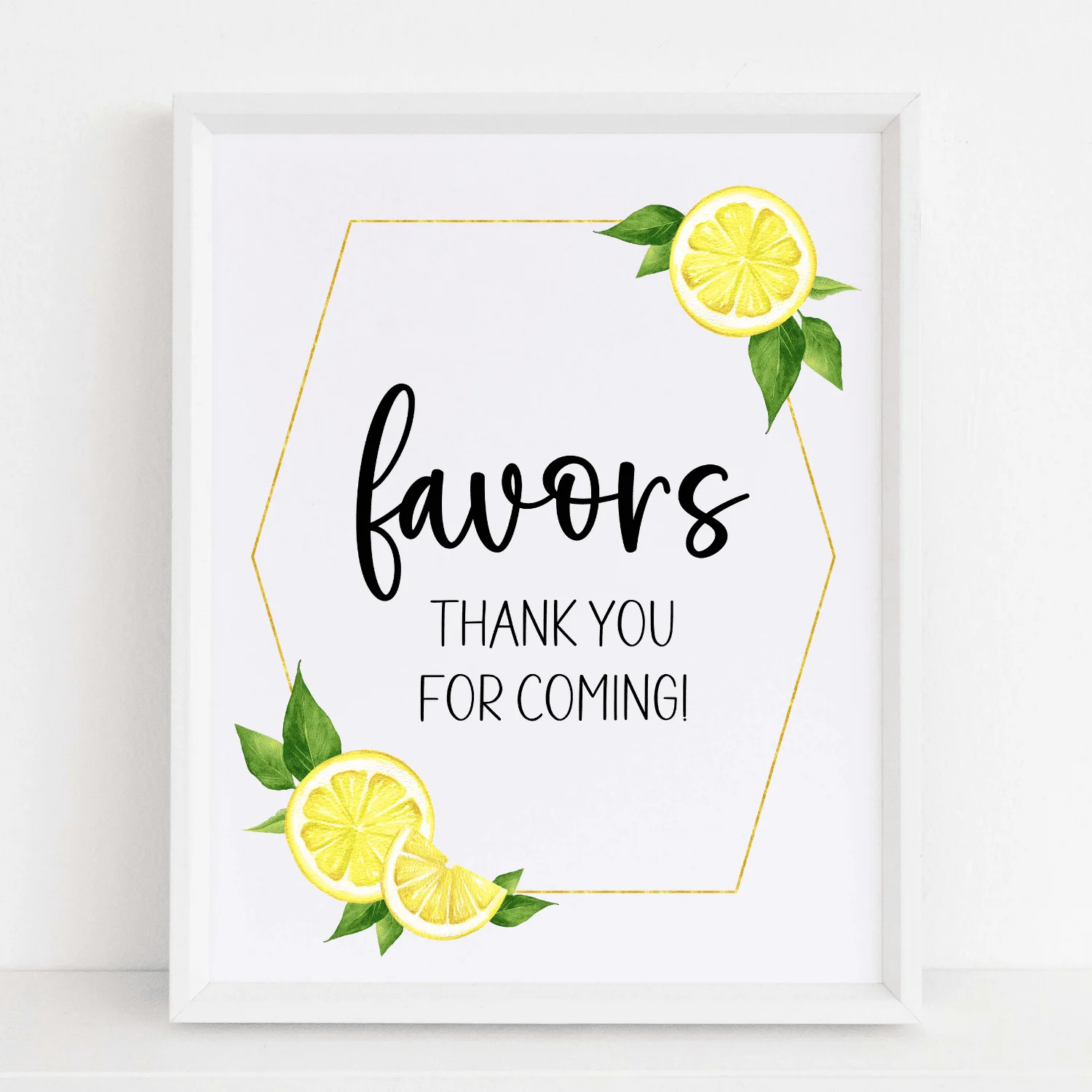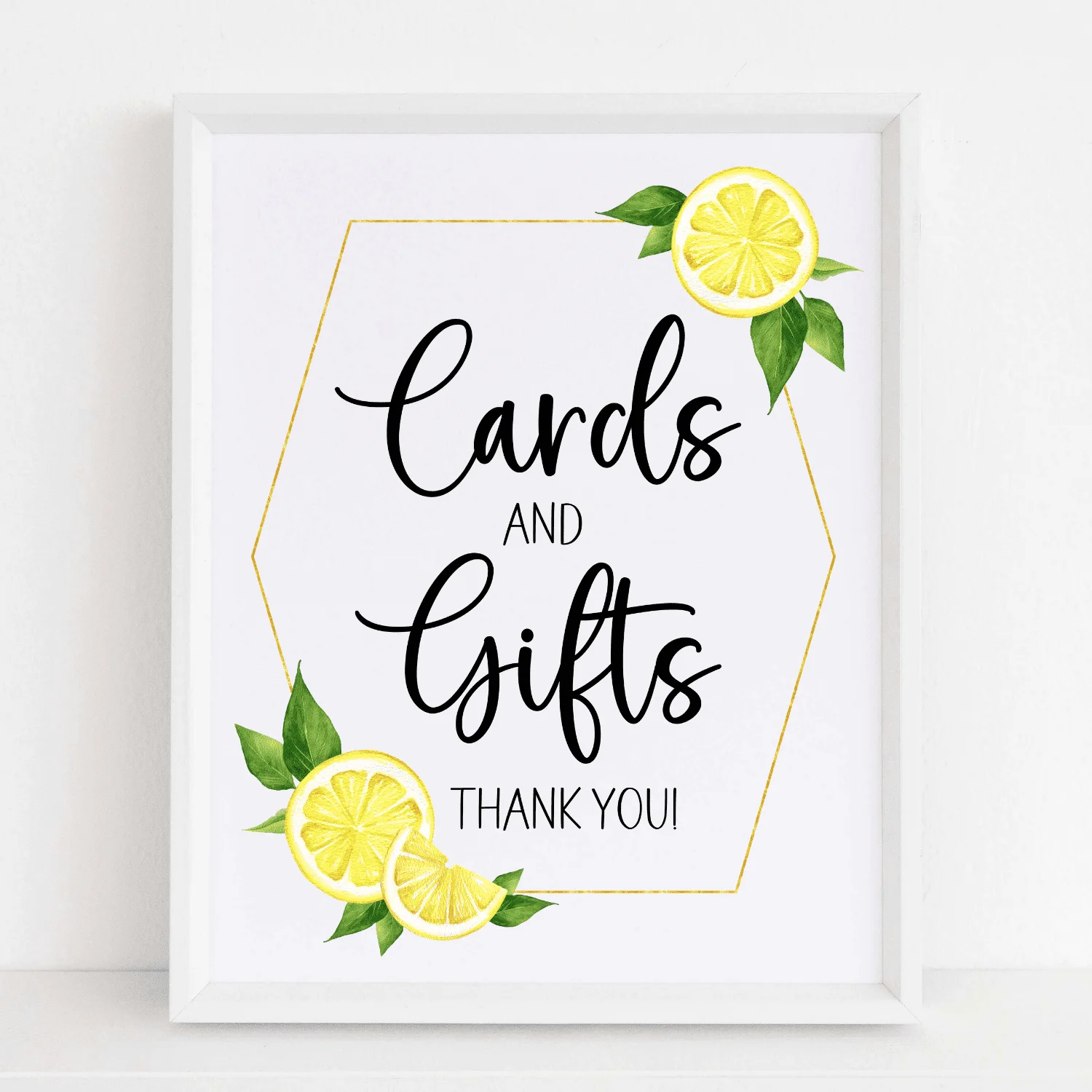 Lemon-Inspired Decorations & Supplies
After choosing a few fun signs, you'll need to determine the direction you want to go with the decor. While there is no shortage of lemon bridal shower decorations, we've narrowed it down to some fun banners and balloons, and we're also including food and drink supplies!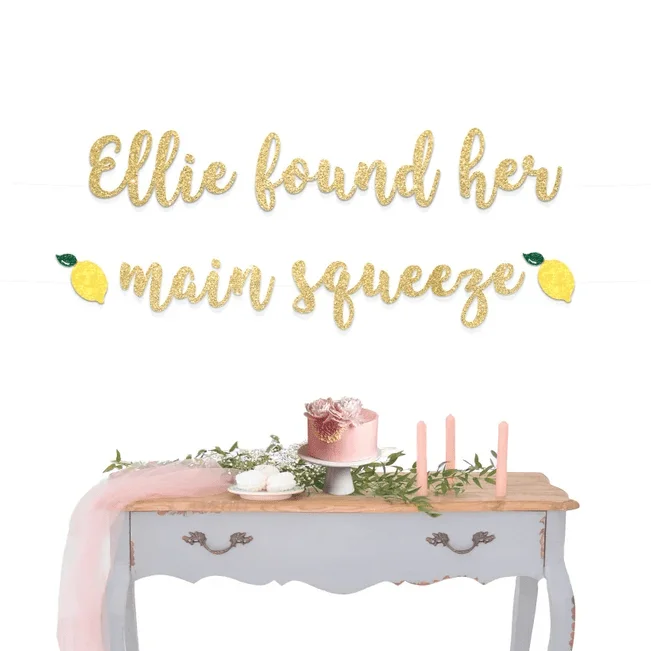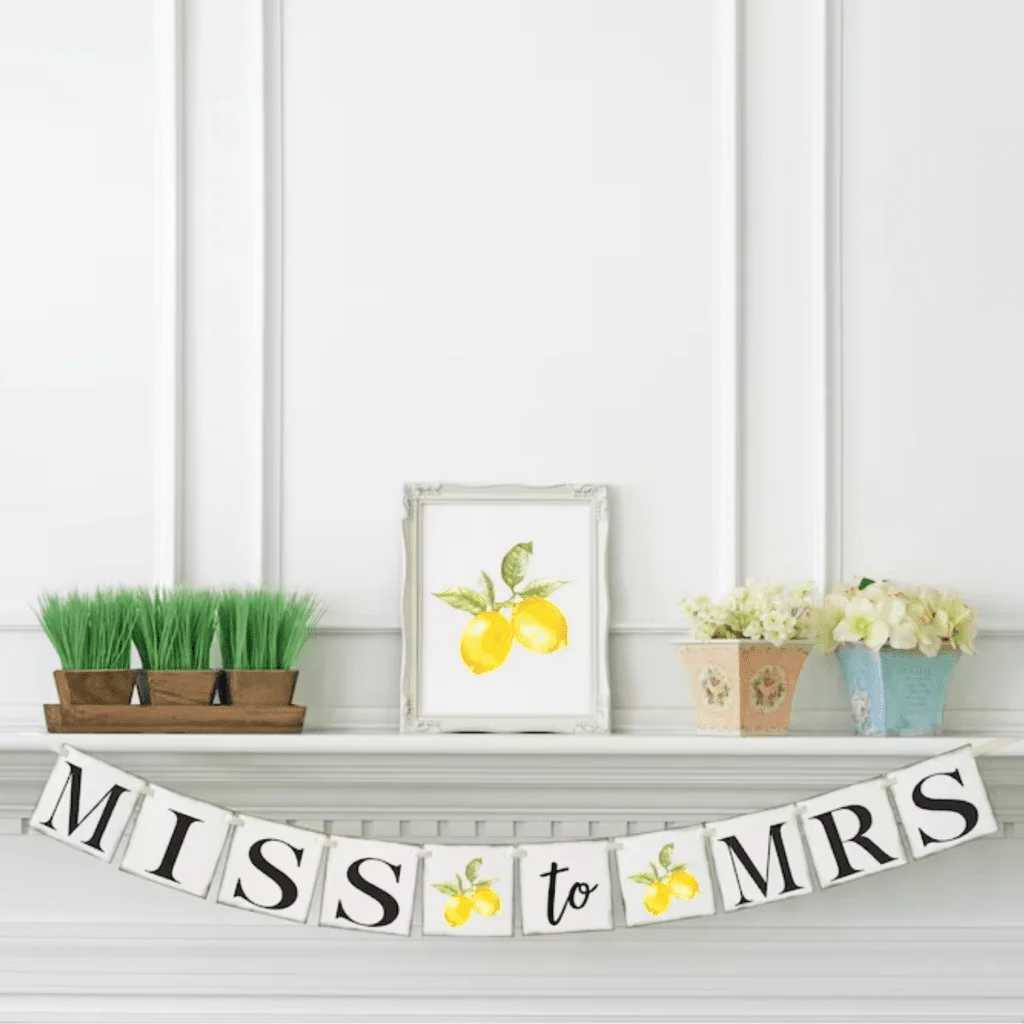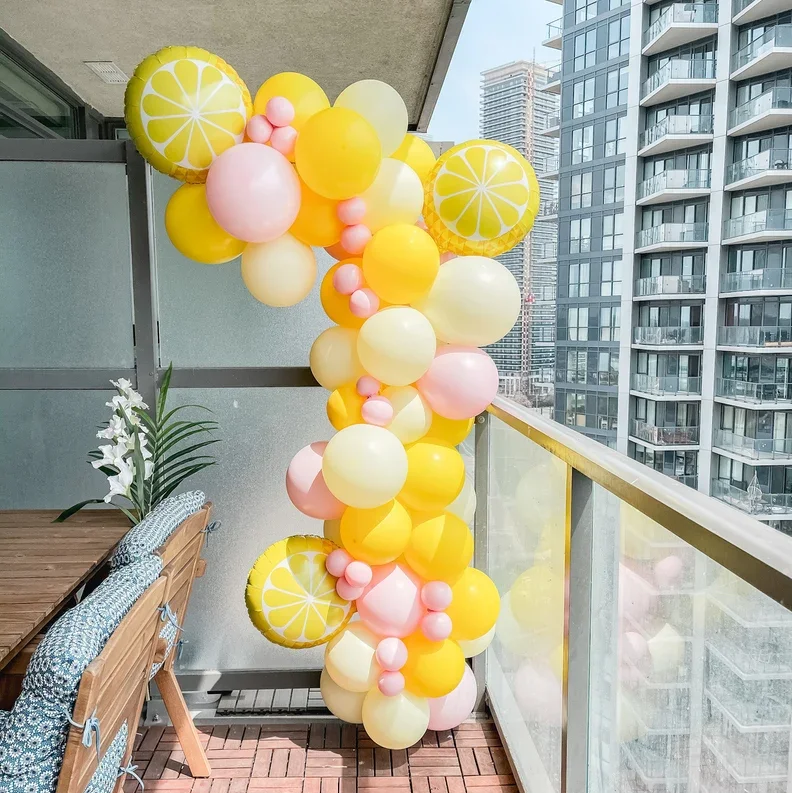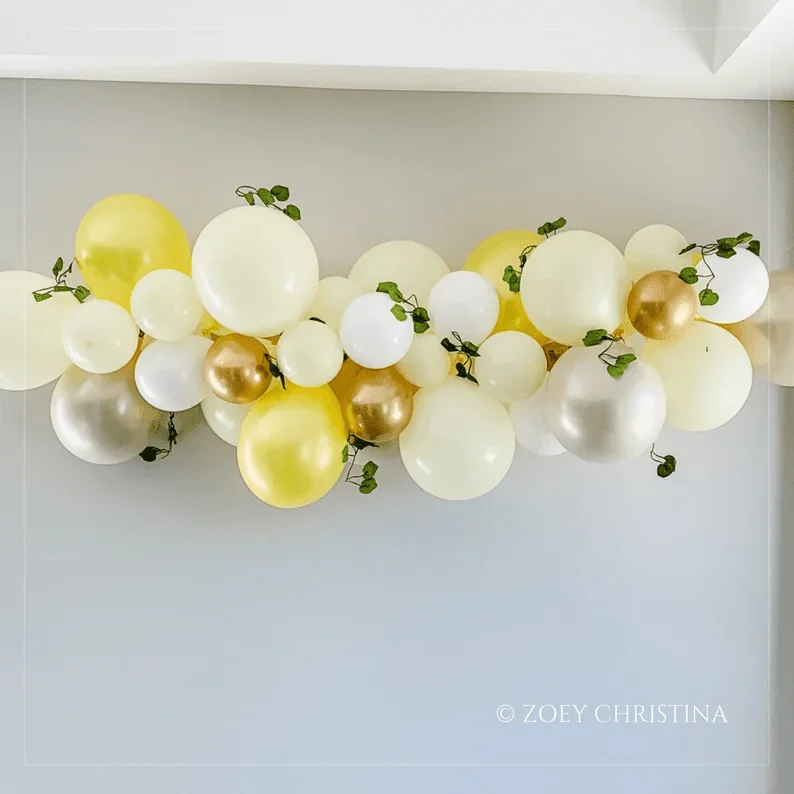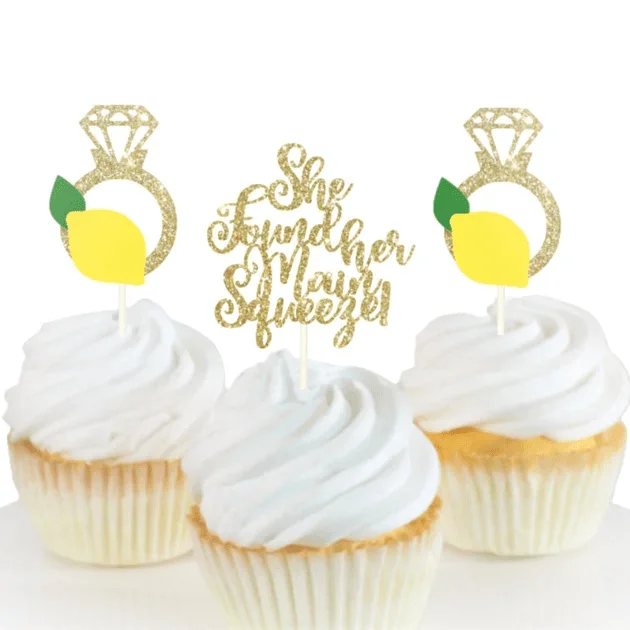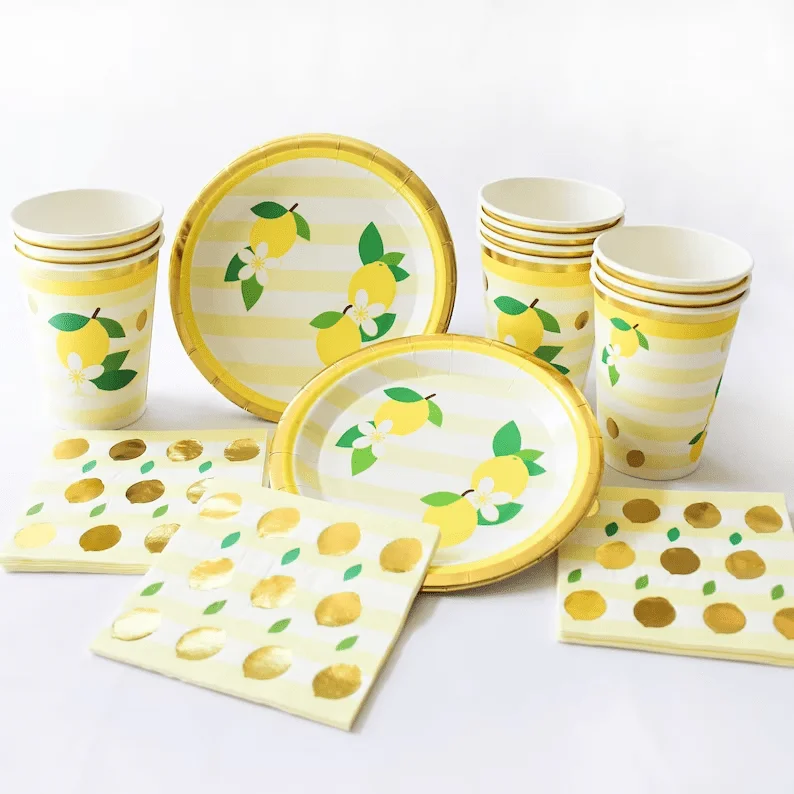 Lemon Bridal Shower Games
Keep the theme going with our handcrafted lemon bridal shower games that match perfectly with our printable signs (Bundle any 5 together for just $15!)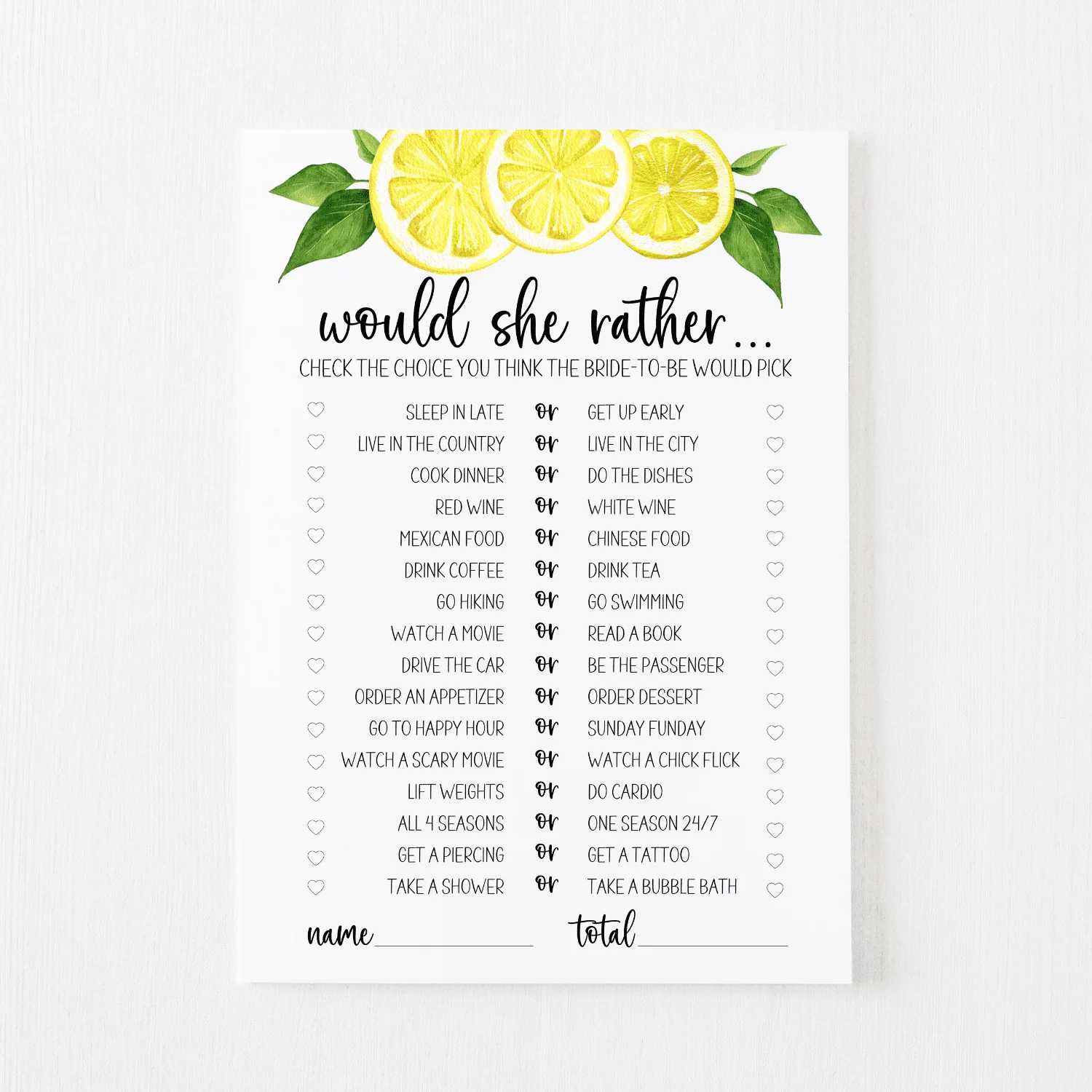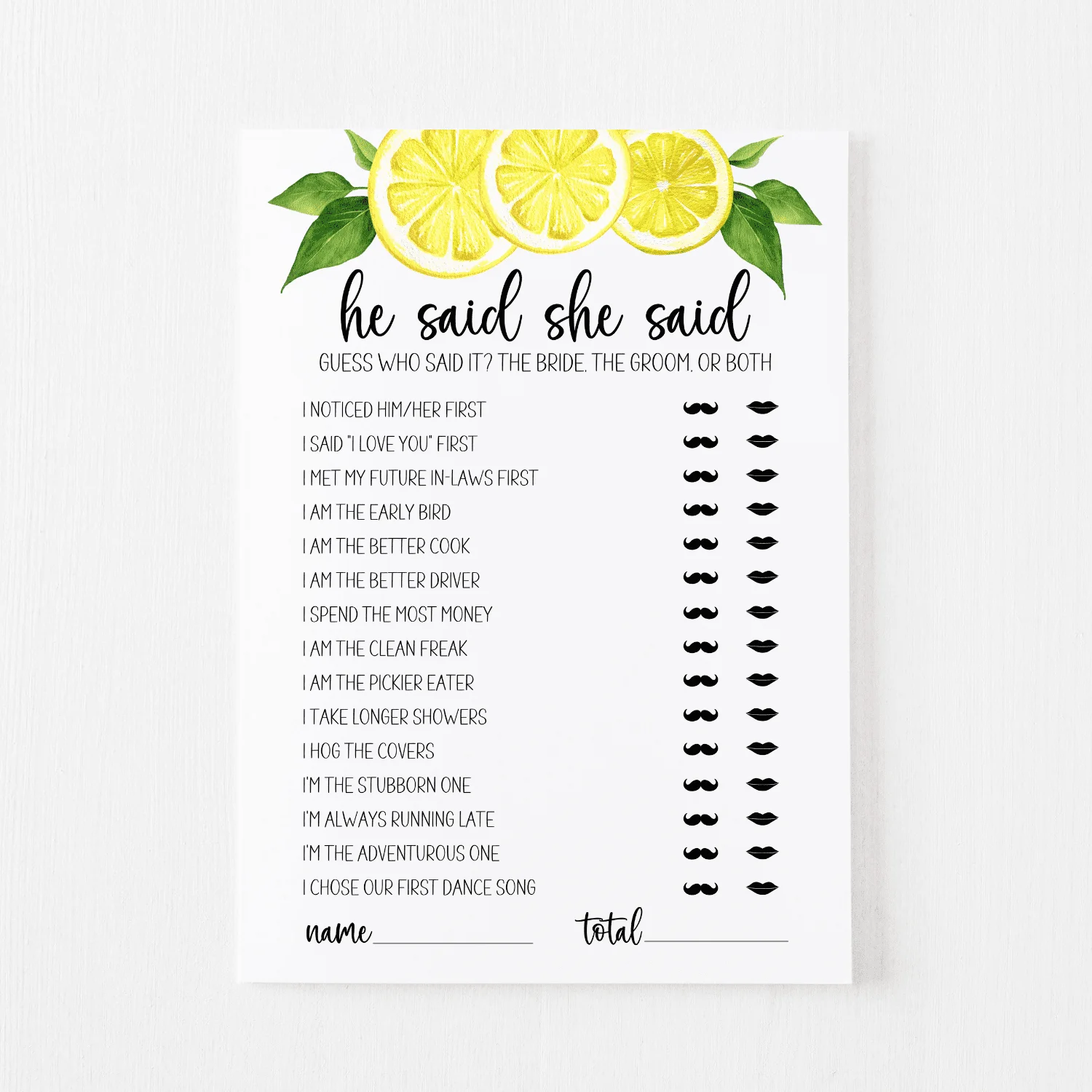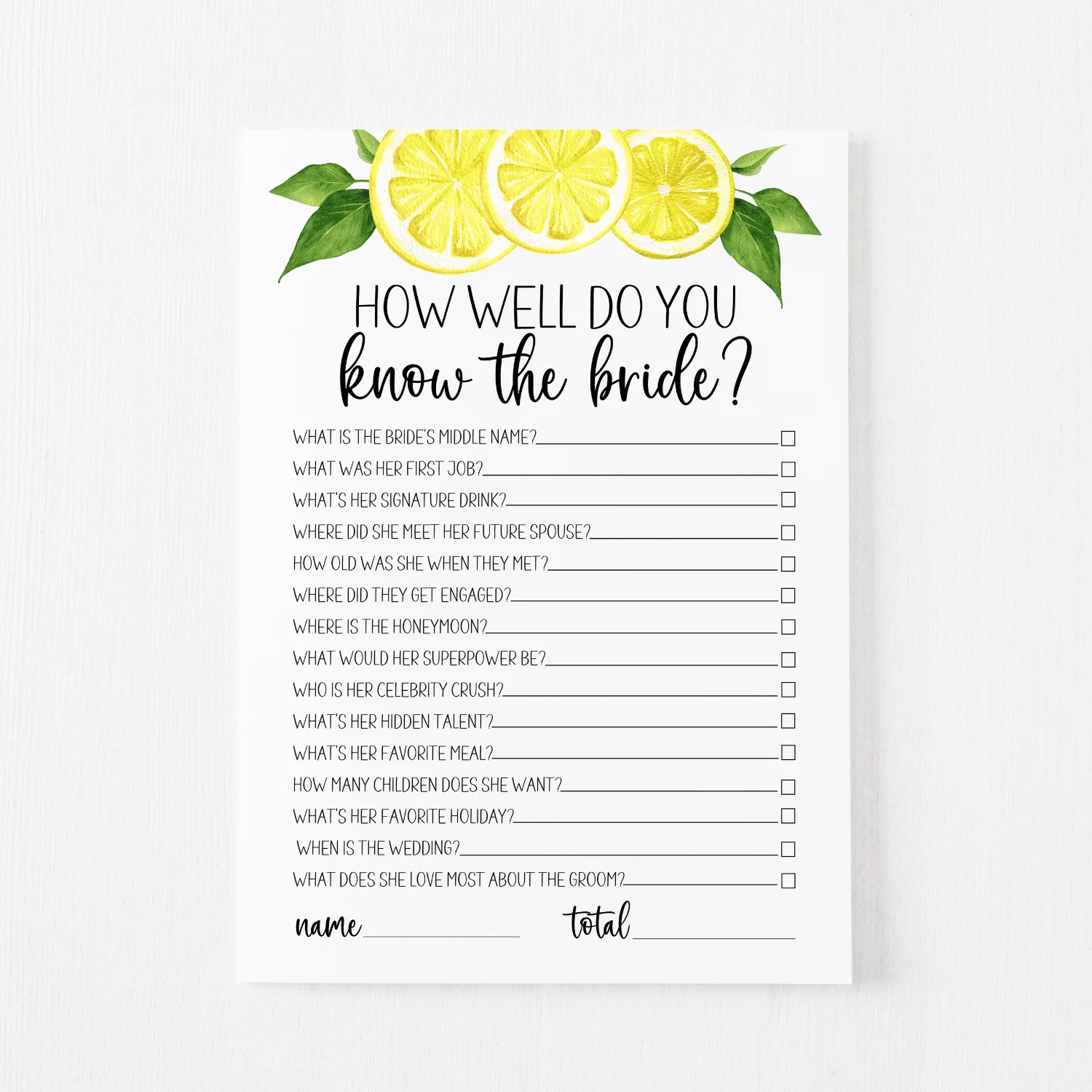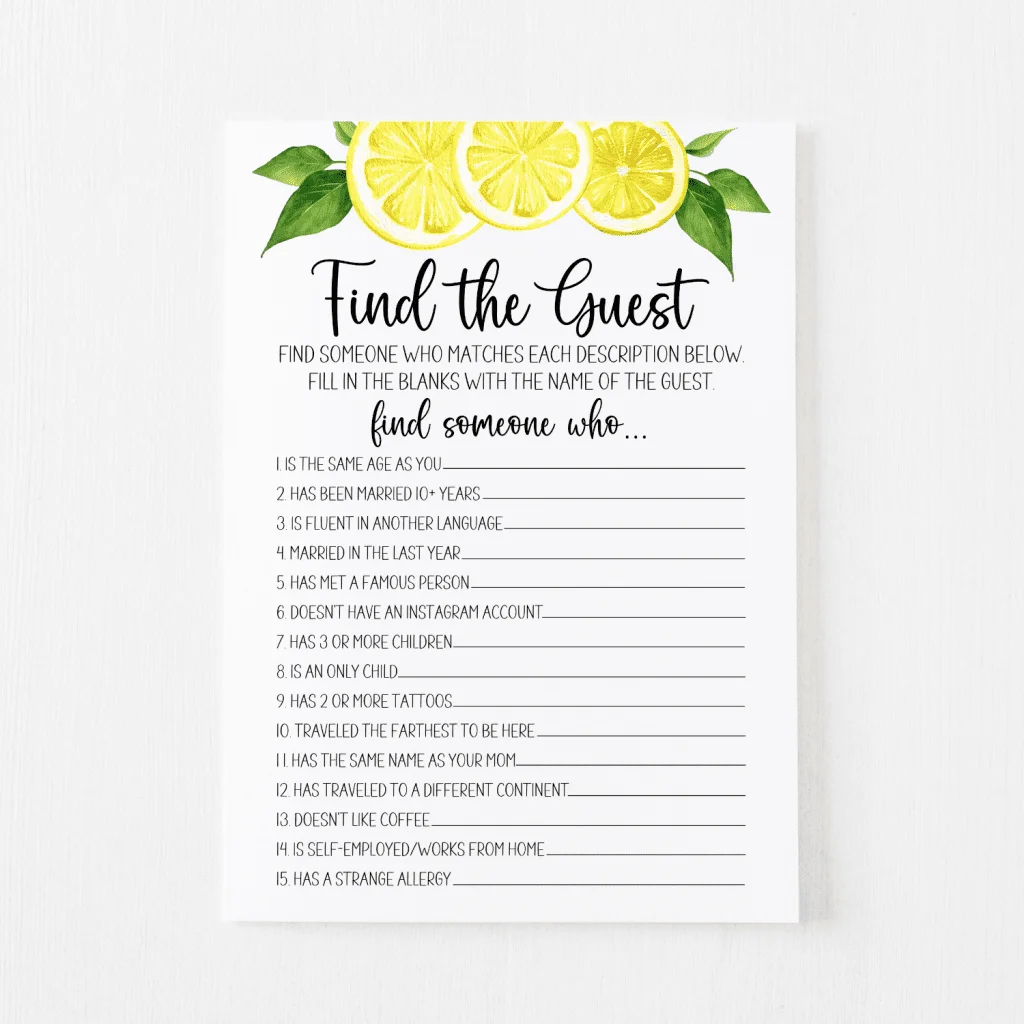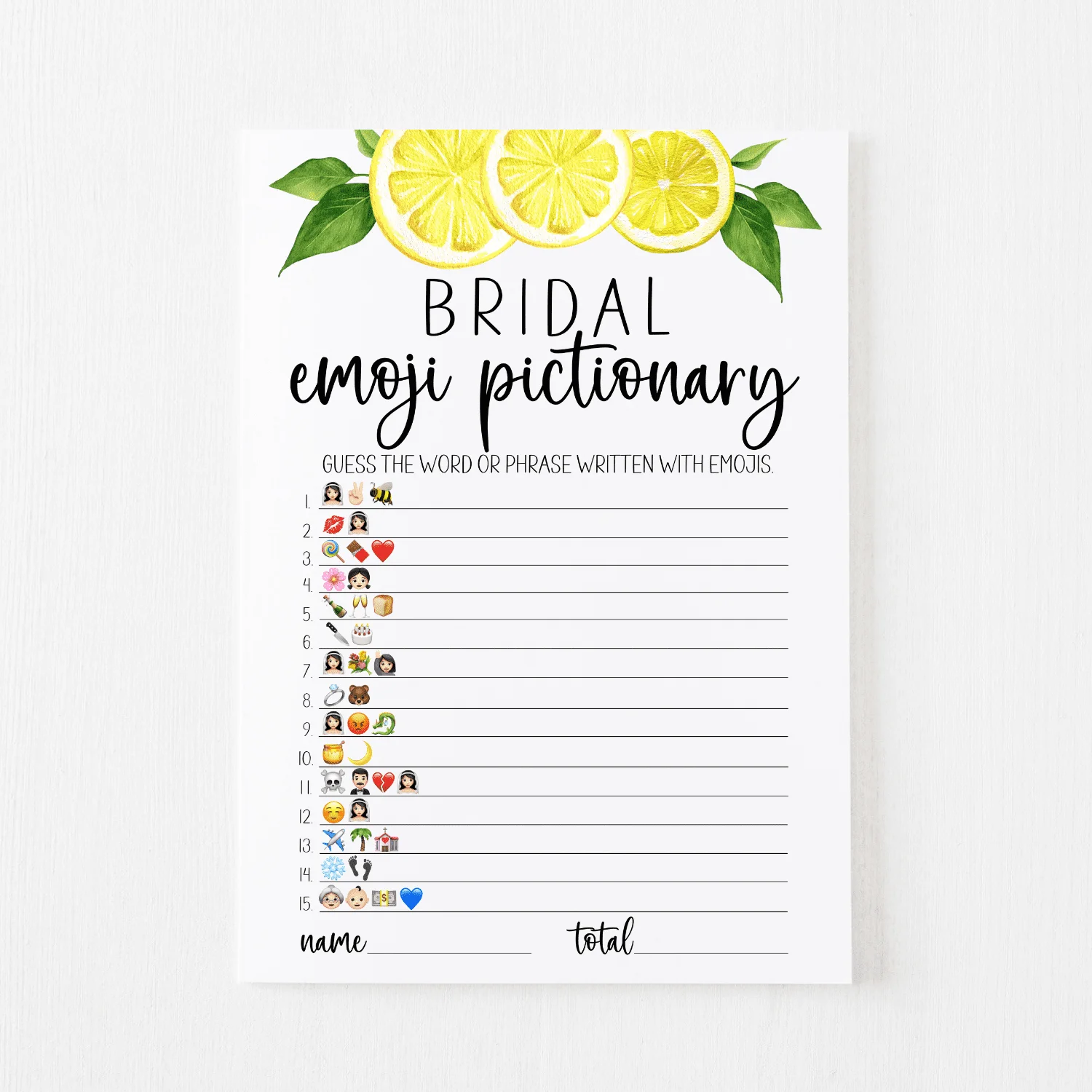 'She Found Her Main Squeeze' Bridal Shower Favors
When it comes to bridal shower favors for guests, there are a couple of ways to go about it. For one, you can purchase lemon-inspired favors like soap bars or lip blam. The other option would be to purchase whatever favors you prefer, then use lemon-themed tags or labels to spice them up!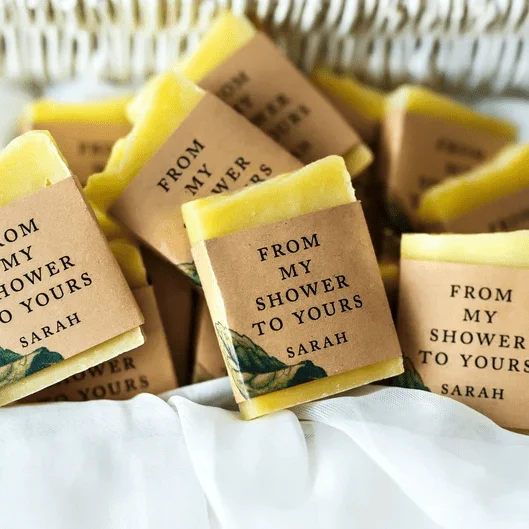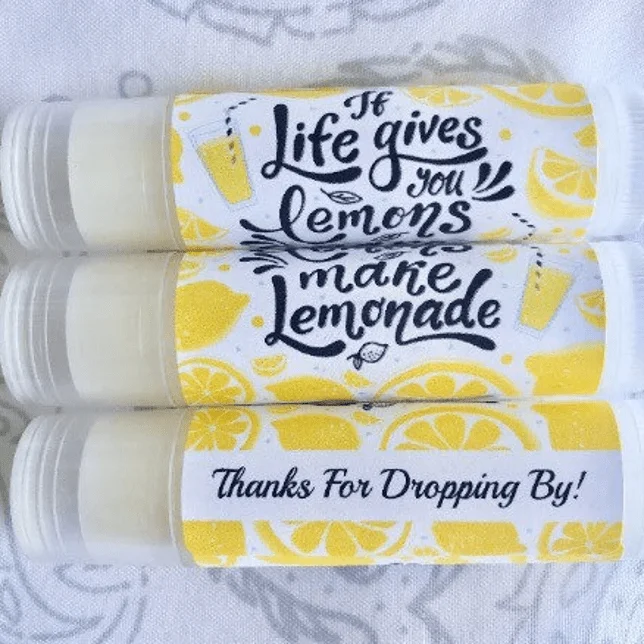 Lemon-Flavored Cocktails
Now this is where the real fun begins! Any lemon-themed bridal shower must feature at least one signature lemon-inspired cocktail, and boy oh boy are there so many refreshing recipes to choose from.

Sparkling Vodka Lemonade
Lavender Lemonade Mimosa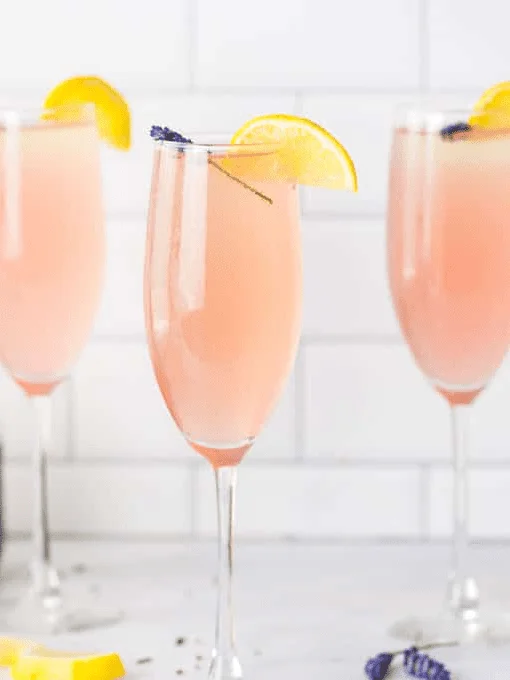 Limoncello Spritz
Lemon Margarita
Lemon Dessert Ideas
Last but not least, you must decide on some delicious lemon dessert ideas. From cupcakes and cookies to pies and pastries, there are endless yummy options to serve.
Lemon Cupcakes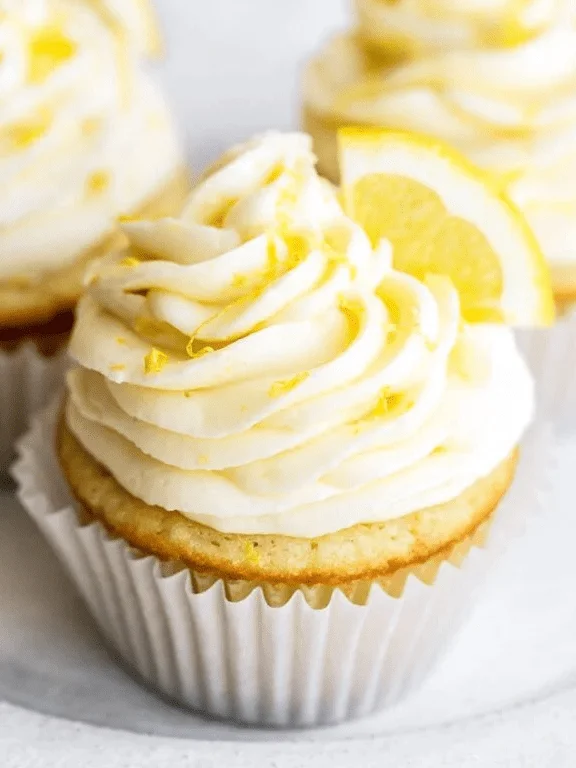 Italian Lemon Cookies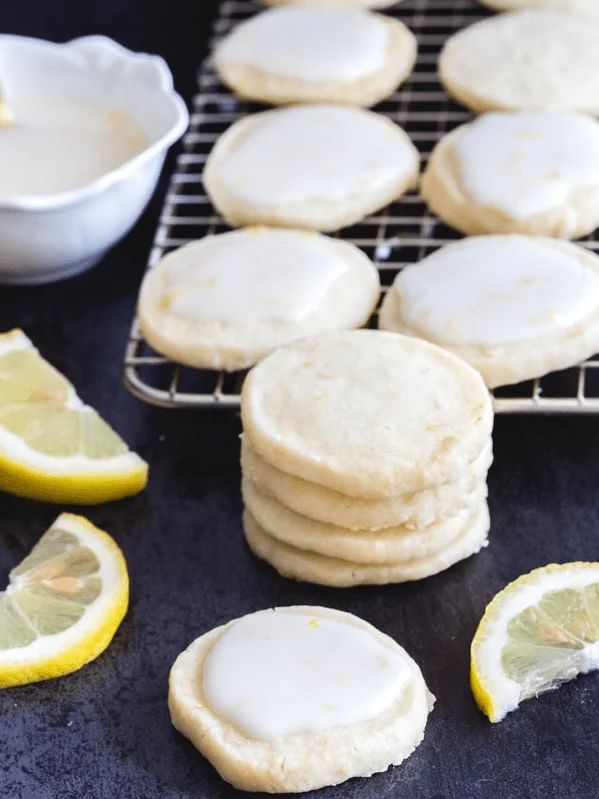 Lemon Meringue Pie
Lemon Bars
Lemon Loaf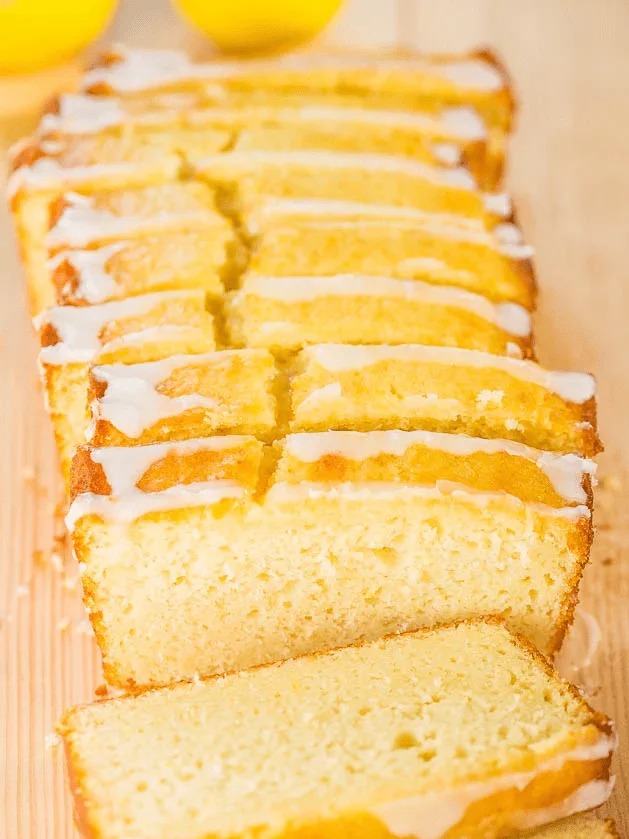 Lemon Lush
Frequently Asked Questions
Who is a lemon-themed bridal shower for?
A lemon bridal shower is perfect for a bride with a bright and cheerful personality that matches the look of this theme. It's also a great option for anyone who loves the color yellow or is a fan of citrus puns!
When should you have a lemon bridal shower?
The best time to have a lemon-themed bridal shower is during the warm months of spring and summer when sunny colors and cold cocktails are a must. These warm temperatures also pair perfectly with the light and refreshing lemon desserts.
Where is a good place to have a lemon-themed bridal shower?
While you can have a lemon bridal shower wherever you want, this theme works especially well in an outdoor setting where nature can add to the overall aesthetic. If you'd rather host at an indoor venue, we love the idea of an intimate tea house.
Pin for Later!