Bridal Shower Planning Checklist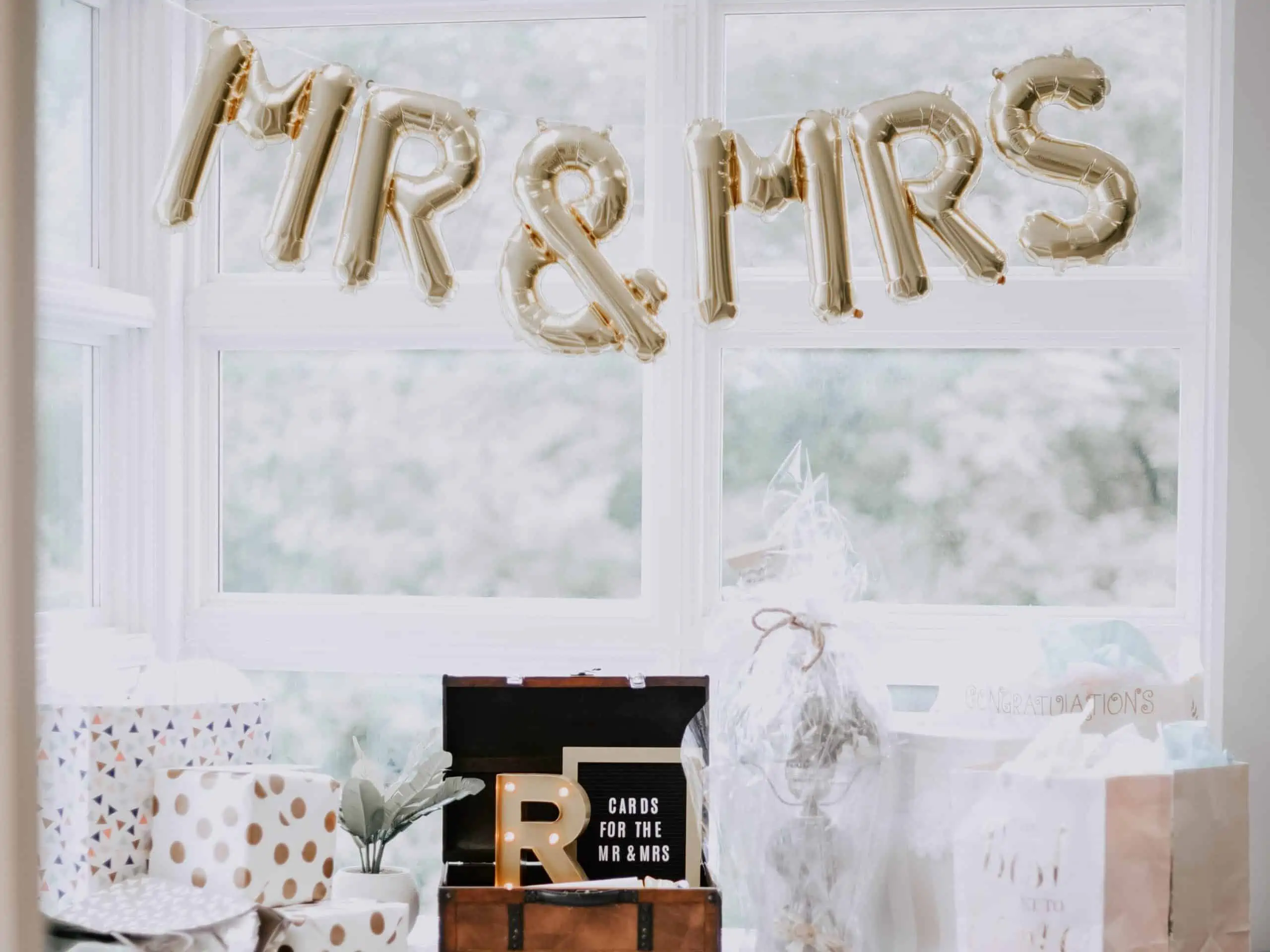 Planning a bridal shower takes nerves of steel, executing it flawlessly requires mad skill. Lucky for you, we have plenty of both. We also have a foolproof bridal shower planning checklist of all you need to know, with a corresponding timeline to keep you ahead of schedule.
The only thing we don't have? Your insight.
As maid of honor, it's up to you to use your personal knowledge and experience to your advantage. Remember, nobody knows your bride like you do- that's why she made you a maid (DUH!)- so honor that role by throwing a bridal shower customized to your BFF's style and character.
Simply think of us as your fairy godmother, here to guide you on your journey and offer up a few fun suggestions along the way.
Pre-Bridal Shower Prep (3+ Months Out)
Pick a Date and Time
While this might seem like an easy task to complete, it takes a bit of strategic planning on your part. Remember that your bride is up to her neck in wedding planning and vendor meetings, aka her calendar is always full.
To pick a date that works with both her schedule and the rest of the bridal party, we recommended suggesting the weekend approximately 8 weeks before the wedding and working your way down from there.
Be sure to have a minimum of 2 weeks between the bridal shower and wedding, because that period is considered serious crunch time for the couple. On the contrary, don't plan the bridal shower so far in advance that your bestie feels like her pre-wedding activities came and went too soon.
As far as time goes, most bridal showers are 2-4 hours long and begin anywhere from 11-2 depending on the theme.
Determine a Location
Once you've selected a date for the bridal shower, it's time to decide where it will be held. To save yourself from spending any type of party booking or holding fees, we suggest asking around to close friends and family members with homes large enough to entertain guests.
In many cases, the mother or the bride or groom will offer their house for use if it's in the immediate area. If that option is not available, use the time of year and guest list count to help narrow down your location choices.
For example, if the bridal shower will be held during the spring or summer months, consider having it outdoors in a local park. Or maybe the guest list will only consist of a few close family members and friends, in which case you could reserve a private space at one of the bride's favorite restaurants.
Compile a Guest List
Rule number one- DO NOT decide who to invite without the bride's input. It's extremely important that the bride has the final say in who does and does not get an invitation to her bridal shower.
While some brides like a big party with lots of people and presents, other brides prefer a smaller affair attended by only their closest friends and family. Whether your bride falls on one side or the other, or somewhere in between, it's your role as maid of honor to get her finalized guest list including full names and home addresses.
And rule number two- everyone who is invited to the bridal shower must be invited to the wedding as well.
Choose a Theme
This is often a tricky box to tick off the bridal shower planning checklist, especially for those who are first-timers, because the options are endless and daunting. Before you begin to tackle this task, it is imperative that you sit down with your bride to get a feel for what she's expecting.
Though it's fun to have a few surprises up your sleeve, you want to make sure that this bridal shower is a reflection of the bride and not yourself (or any other bridesmaids). Once you've got a basic understanding of your BFF's wishes, you can start researching theme ideas.
Big Picture Basics (4-6 Weeks Before)
Select, Order and Send Invitations
Now that you have the who, where, and when determined, the next step in the bridal shower planning process is to get the invitations printed, addressed, and on their way. We recommend having these in the mail at least one month before the shower date to give any out-of-town guests time to make arrangements.
For your benefit, have the RSVP date two weeks from the bridal shower so you can plan and finalize details according to the guest list count. Be sure the invitations include the date, time, and location of the shower as well as any registry information for the couple.
If there is a theme that guests need to prepare for (outfits, gifts, etc.), make you include that on the invitations as well.
Decide on Decorations
While you've probably had a hand in helping your bride choose everything from the centerpieces to the cake topper, this is your opportunity to take the reins on all things decor. Depending on the theme, location, and personality of your bride, you can go as minimal or over the top as you'd like with the bridal shower decorations.
Once you confirm your final guest count, be sure to double-check that there are enough tables and seats for the guests to relax, eat and play games. If you find yourself short, we recommend asking around to the rest of the bridal party, as well as the mothers of the bride and groom, to save money on renting.
Plan a Menu
The same rules apply to selecting a menu as they do to choosing decor- follow the overall theme of the bridal shower and the preferences of your bride. We recommend that whatever the theme, you serve a tasty variety of buffet-style, easy-to-plate party foods such as dips, salads, finger sandwiches, etc.
While planning your bridal shower food menu, you also want to decide on any alcoholic drinks you'll be providing. Put a modern twist on the classic champagne cocktail by featuring a DIY mimosa bar.
Prepare Games and Activities
Once you've decided on decorations and selected the menu, the next step on the planning checklist is to figure out which bridal shower games, if any, you'll want to play. While games are not always necessary to include, they represent a great way to get guests to interact and have a great time.
This step of the bridal shower planning process is also the time for you to purchase prizes for any shower games and decide if you'll be giving out party favors to the guests.
Delegate Duties to Bridesmaids
More than likely you'll have already involved the rest of the girls in the bridal shower planning process so now is the time to officially delegate to-dos to each bridesmaid. Depending on the size of the bridal party, you can be as specific or general as you need.
As maid of honor you will be taking on the most responsibility, but by no means does that make you responsible for every last thing. We recommend doing an overall inventory of everything you'll need, then dividing and distributing duties evenly.
Just be sure that no one bridesmaid is taking on more of a financial burden than another. If you can afford to, purchase everything yourself then have the rest of the bridal party pay you their portion.
MODERN MOH TIP: Remember, most mothers of the bride and groom would love to pitch in any way they can, so make sure to include them in your bridal shower plan!
Mix & Match Bundle Sale
Buy any 5 of our printable bridal shower games and signs for just $15!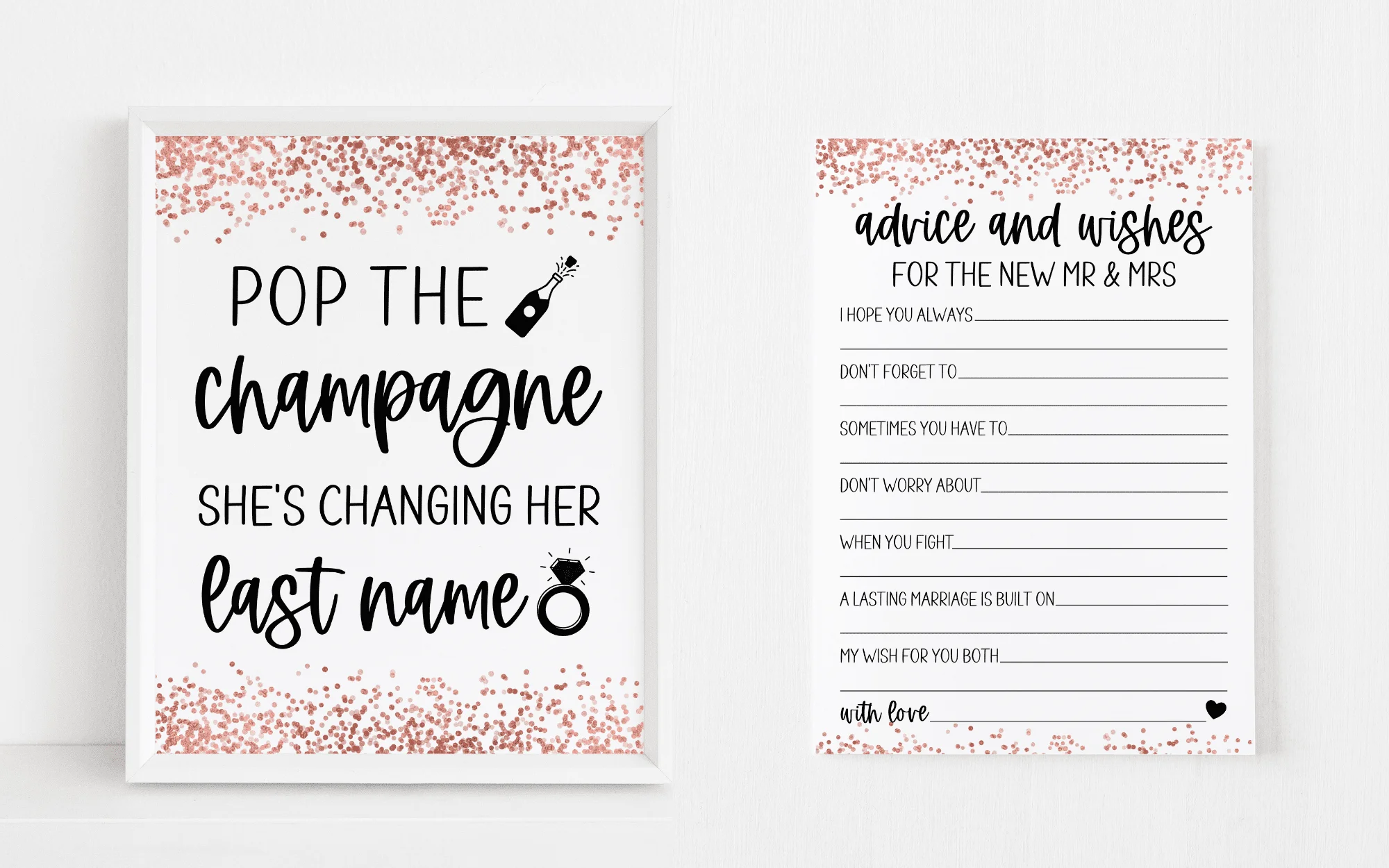 Final Few To-Dos (Week Of and Day Before)
Buy a Gift
Now that you've gotten the planning portion done, it's time to buy your bestie one hell of a bridal shower gift. While there's nothing wrong with selecting something off of her registry, we say leave that to the rest of the guests.
Instead, pull from your expert insight and personal experiences with the bride to come up with something heartfelt and unique. Just to be clear, we don't mean spend the most money, we mean spend the time and effort to show your bestie what it means to be her maid of honor.
Plan an Outfit
Trust us when we say DO NOT leave this until the morning of the bridal shower. We promise that you'll be running around with enough on your plate, what you're going to wear should not be a thought that crosses your crowded mind.
Have everything from your earrings to your shoes planned out, so all you have to do is suit up and go. As far as what to wear, there's only one major rule: Leave white to the bride
MODERN MOH TIP: If you're wearing newly bought shoes during the wedding, we suggest breaking them in at the shower!
Finalize EVERYTHING
We mean everything- chairs, tables, linens, cups, plates, napkins, utensils, flowers, decorations, games, prizes, favors, music, etc. Leave no stone unturned- you'll thank yourself later.
During this double-checking process, you should brainstorm a basic layout for where you'll place all equipment and decorations to simplify the day-of set up.
Be sure to reach out to the rest of the bridal party, as well as the MOB and MOG if they're involved, to confirm that they're ready to roll. Finally, follow up with any unconfirmed RSVPs from the guest list to finalize the headcount.
Buy Groceries and Spirits
If you are in charge of any cooking or cocktails, purchase the necessary ingredients a day or two before the bridal shower. As far as the food goes, do any preparation you can the night before to save yourself time.
To save yourself money, buy your spirits in bulk to receive case discounts. Finally, save yourself the hassle of transporting dirty dishes by serving both food and drinks in disposable containers.
Day of Duties (During)
Arrive Early
It's finally here! Soon you'll be celebrating all your hard work, but first, there's much to do. We suggest arriving at the bridal shower venue at least one to two hours early to guarantee enough time for setting up.
That may seem like a lot of time, but more likely than not you'll have a full car to unload as will the rest of the bridesmaids. Having extra time will also allow you a moment to breathe before you switch to full-on hostess mode.
When it comes to decorating, don't forget that you're the leader of the tribe, so do not hesitate to delegate duties in order to keep everybody moving and ahead of schedule. Once everything has found its proper place, do one last sweep then pour yourself a glass of bubbly and get ready to party!
Hostess with the Mostess
Now that the bridal shower is in full swing, it's your responsibility to keep it flowing in the right direction. This will include keeping all food dishes full and drink containers replenished, as well as picking up any forgotten trash.
Once all the guests have had a chance to eat and fill their drinks, it's time for you to announce any games or activities that will be played. You will be in charge of relaying the rules of the games to guests as well as crowning any winners.
Record all Gifts
The final role you'll play as maid of honor on bridal shower day is that of secretary. Before the bride begins opening her gifts, get yourself a notebook and pen ready to go.
As you hand over each package, ask the bride to announce who on the guestlist the gift is from then record what it is. Detail is very important here because this is what your BFF will be referring to when sending out her thank you cards. If any of the guests share the same first name, be sure to include the last name that goes with each of the gifts.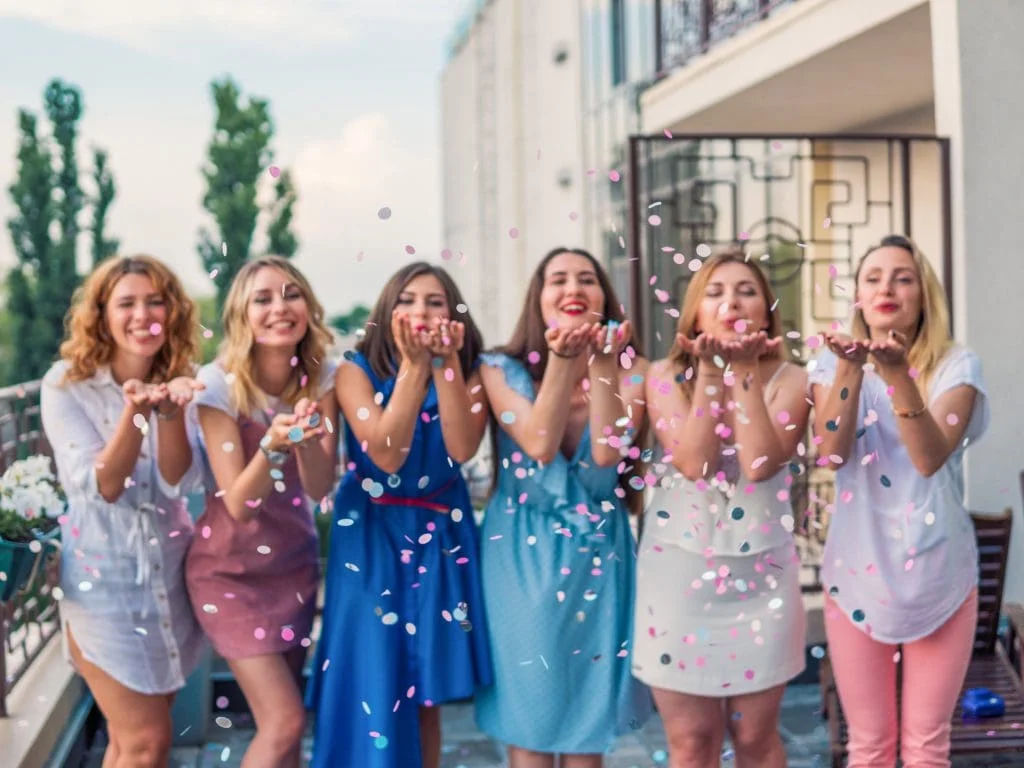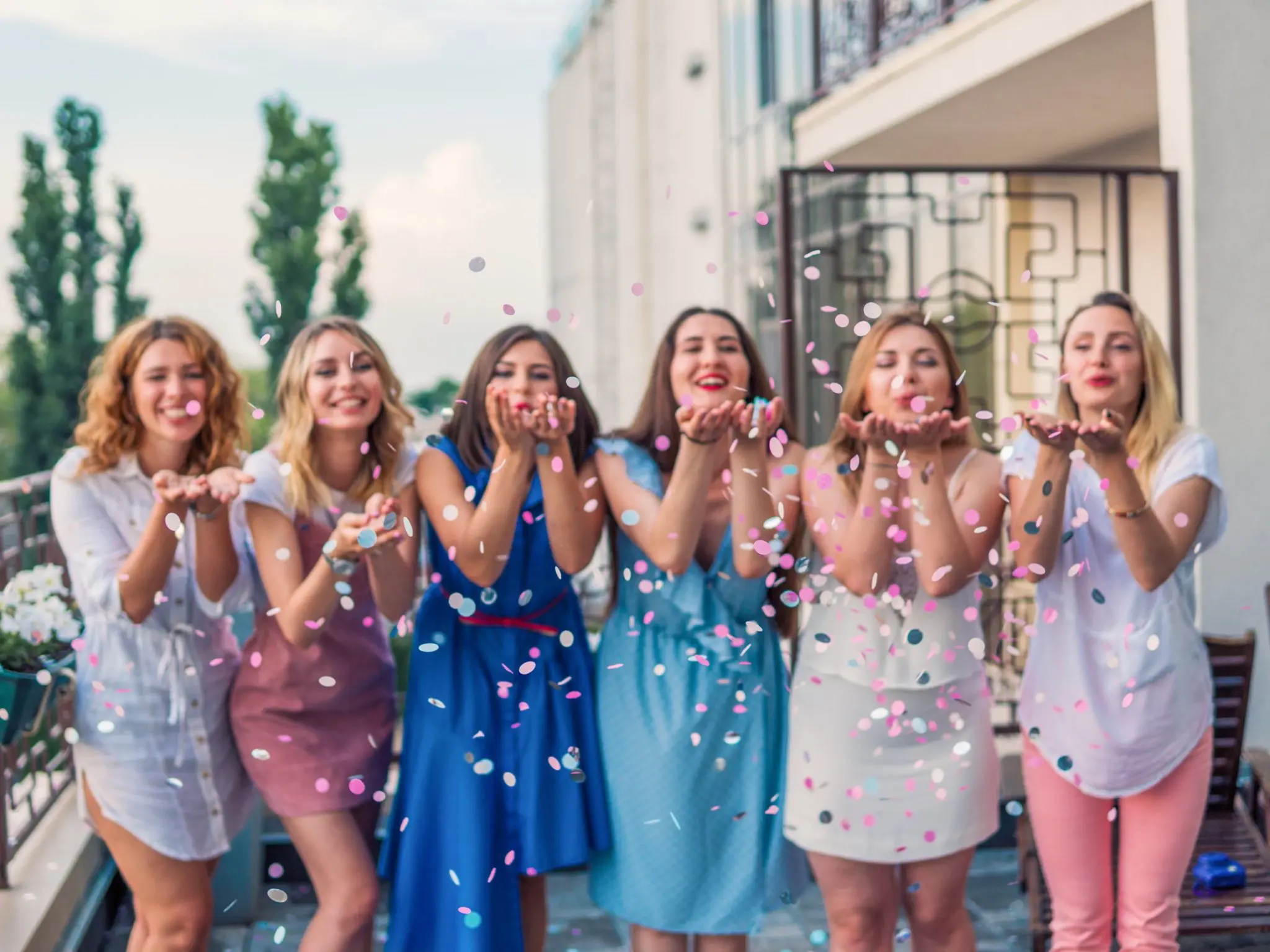 Pin for Later!