4 Places to Buy Affordable Bridesmaid Dresses Online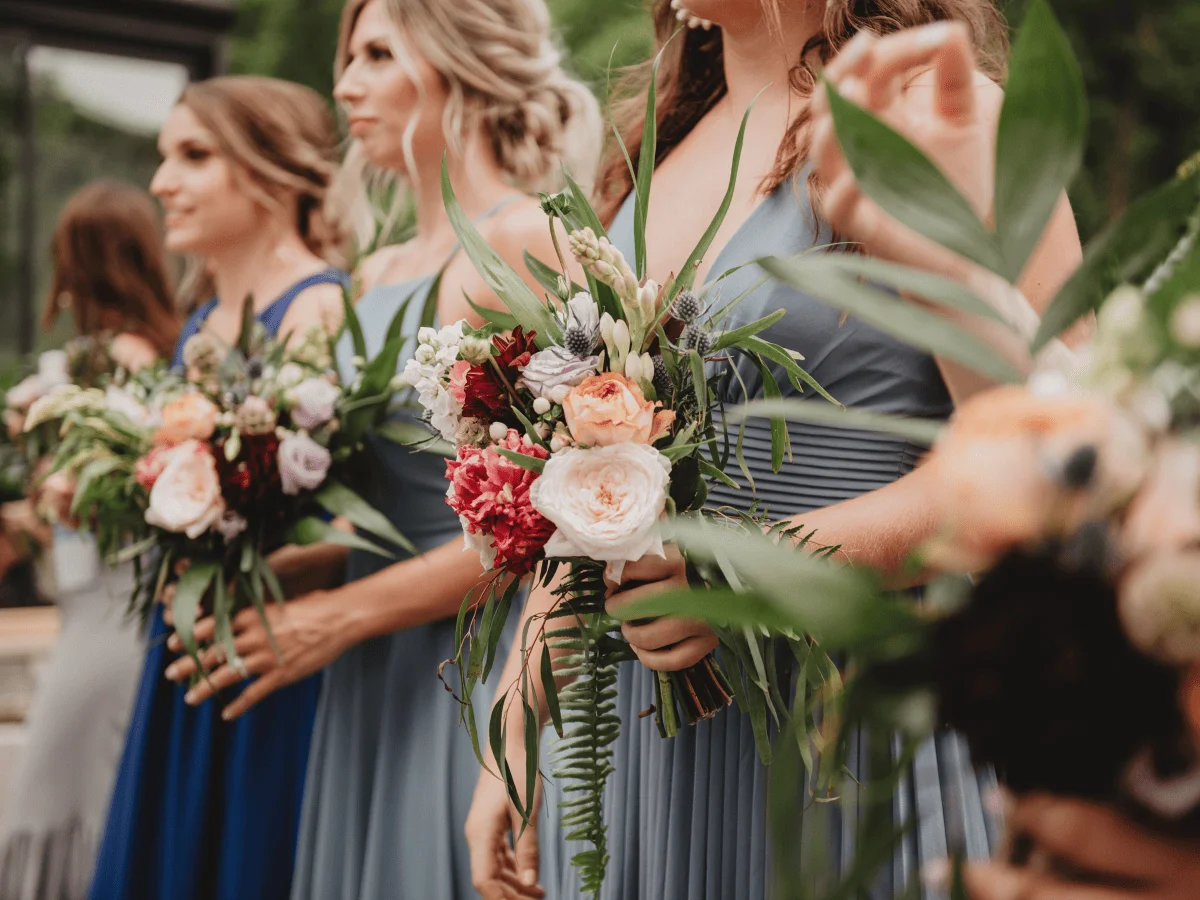 Disclosure: This post contains affiliate links, meaning we earn commissions if you shop through the links below. Please read my disclaimer for more info.
When it comes to selecting the perfect bridesmaid dresses for your wedding party, one of the main factors you'll want to take into consideration is the overall price. Keep in mind that it's important for your girls to feel comfortable wearing the dress and spending the money to purchase it.
So to help you find the perfect combination of picture-perfect and budget-friendly, we've put together a list of our four favorite online retailers offering affordable bridesmaid dresses for every style. Not only do these shops offer low price tags, but they also feature a large variety of fabrics, colors, and sizes!
Unless you've been living under a rock for the last decade, you're probably very familiar with Lulus as a brand. But what you may not know is that they've launched into a whole new market in the last few years: weddings.
And just like everything else they do, Lulus consistently puts out the best designs for the most affordable prices.
What We Like:
Nearly every single dress featured in Lulus bridesmaid collection is under $100

They offer the most versatile range of casual to formal style options

Their unique styles make it so these dresses can be worn again (i.e. as a wedding guest, to a bridal shower, etc.)
What We Dislike:
They are not all-inclusive when it comes to plus sizes
Our favorite Lulus styles:
Heavenly Hues Maxi Dress ($89)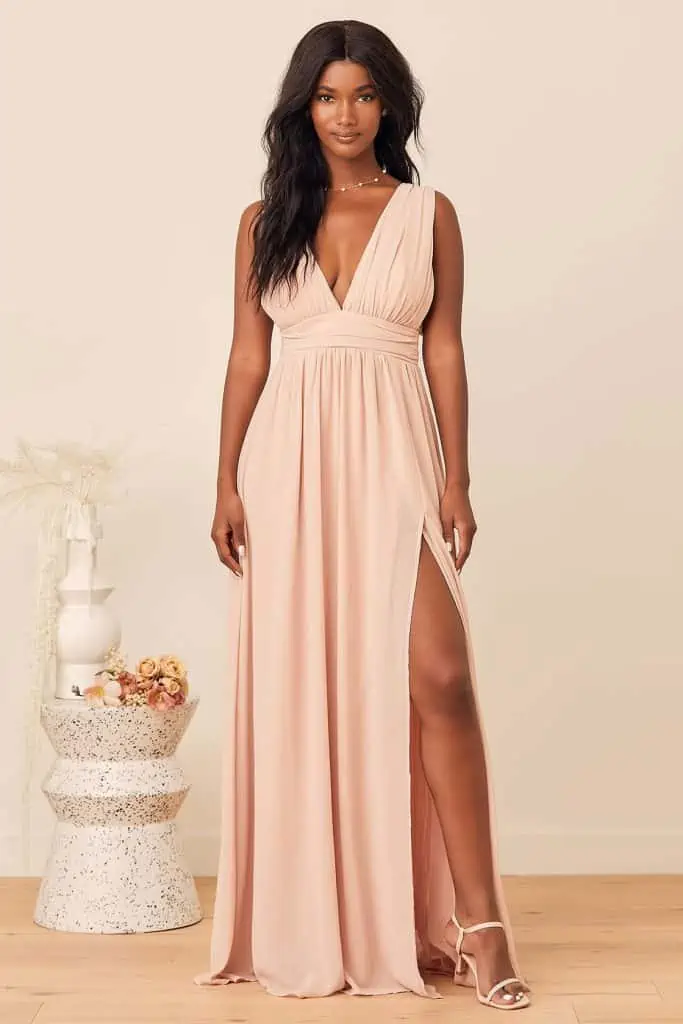 All About Love Maxi Dress ($99)
Mythical Kind of Love Dress ($69)
Kennedy Blue may not be as familiar a brand name to many, but they are a constant contender when it comes to affordable bridesmaid dresses that can be purchased online.
This probably has something to do with their super simple At Home Try-On program. And if you're still narrowing down your color palette? You can order free swatches to be sent directly to your door!
What We Like:
Their prices top out at $149 and go as low as just $99

They offer over 40 color choices

Their sizing ranges from 00-32
What We Dislike:
The majority of their styles are too formal to be worn again
Our favorite Kennedy Blue styles:
Allison Dress ($119)
Ginger Dress ($129)
Milly Dress ($119)
While still considered to be the relatively new kid on the block, Birdy Grey has taken the online bridesmaid dress market by storm. Not only do they offer affordable prices and 7-day turnaround times, but they also partner with a nonprofit that provides free prom dresses for teens in need.
That's right: If you don't plan to wear your dress again after the wedding, you can send it back to BG headquarters and they'll donate it to The Princess Project in your name!
What We Like:
Every single bridesmaid dress is $99

They have the coolest convertible styles to mix and match looks

They have a size-friendly "curve" collection
What We Dislike:
Not all styles come in every color
Our favorite Birdy Grey styles:
Spence Convertible Dress ($99)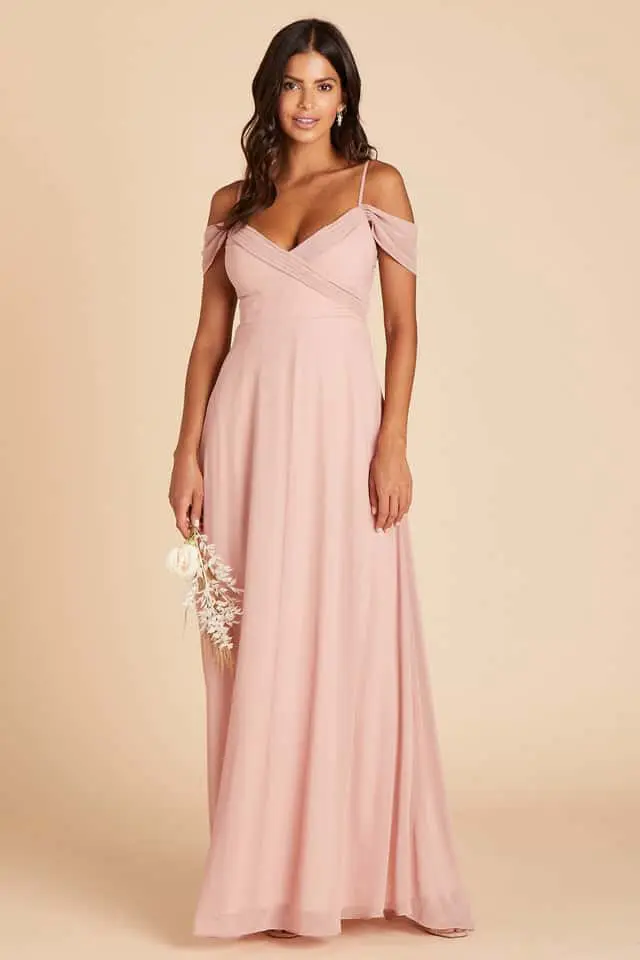 Jane Convertible Dress ($99)
Grace Convertible Dress ($99)
Unlike all other retailers we've mentioned, David's Bridal has over 300 physical locations across the country, meaning you can schedule an appointment to try dresses on in person if you so choose.
They also feature a Bridesmaid Style Finder quiz on their website to help you discover your perfect bridal party look!
What We Like:
They offer dresses on sale for as low as $19.99

Certain styles can be found in up to 44 different colors

They have the greatest variety of styles to create a mismatched look
What We Dislike:
You only have 7 days to return an item and are charged a fee for your shipping label
Our favorite David's Bridal styles:
Crisscross Off-the-Shoulder Dress ($149.95)
Spaghetti Strap Cross Waist Dress ($149.95)
One Shoulder Full Skirt Dress ($149.95)