Disclosure: This post contains affiliate links, meaning we earn commissions if you shop through the links below. Please read my disclaimer for more info.
The role of maid of honor comes with its fair share of duties, one of which includes the giving of some seriously one-of-a-kind gifts.
While the engagement gifts are all fun and games, bridal shower gifts need to pack a little more punch. So save the bath towels and silverware sets to those shopping off the couple's registry, and give your bestie something far more personal.
Below we've listed the 28 bridal shower gift ideas, broken down into four popular categories:
As an added bonus, we've also answered a couple of frequently asked questions about bridal shower gift etiquette:
---
Unique Bridal Shower Gifts
In our opinion, the best bridal shower gifts are those that are truly one-of-a-kind. Below are our top seven selections for unique bridal shower gifts.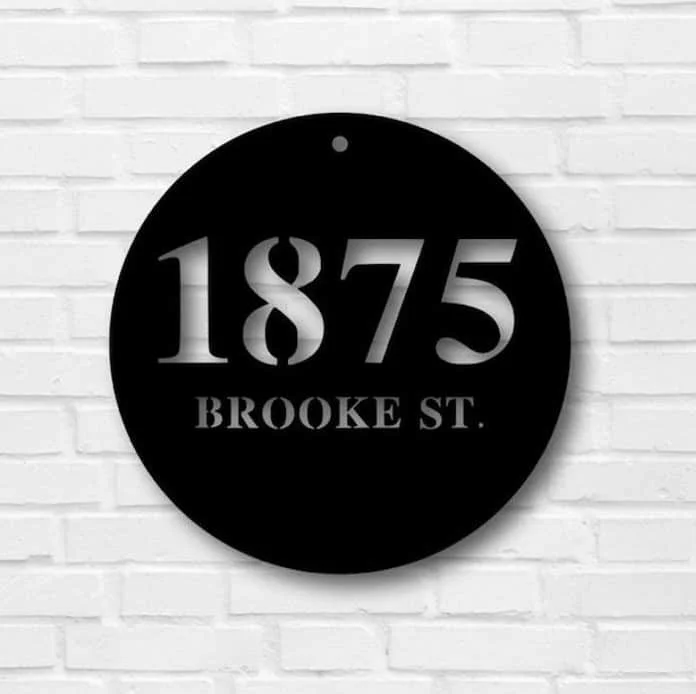 Whether the couple is already living together or will be moving into a new home after the wedding, this custom street address sign is the perfect gift to commemorate their new chapter as Mr and Mrs. Choose from six different sizes and thirteen color options.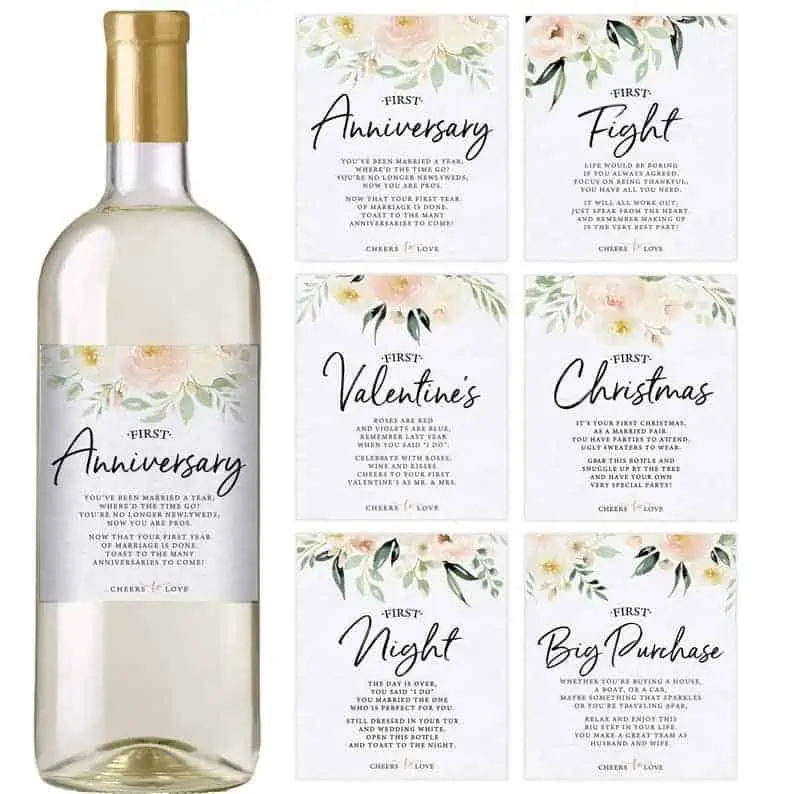 What could possibly be more unique than helping the couple celebrate their "firsts" as newlyweds? From their first night to their first anniversary, these labels cover all the important moments in their first year of marriage.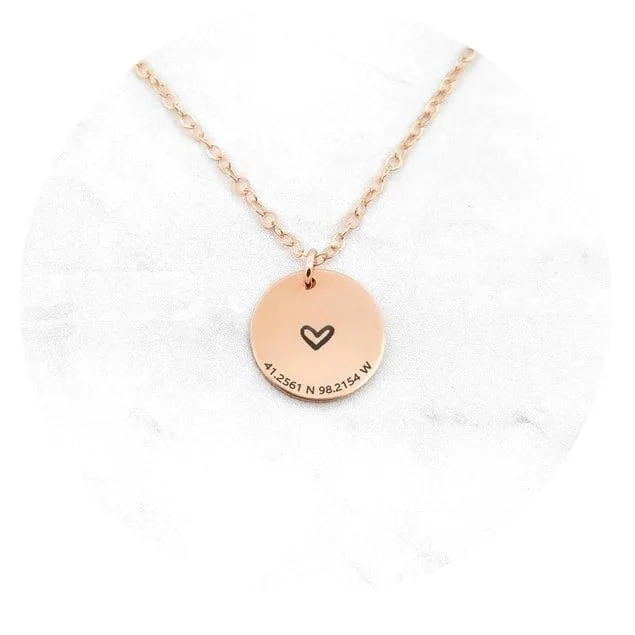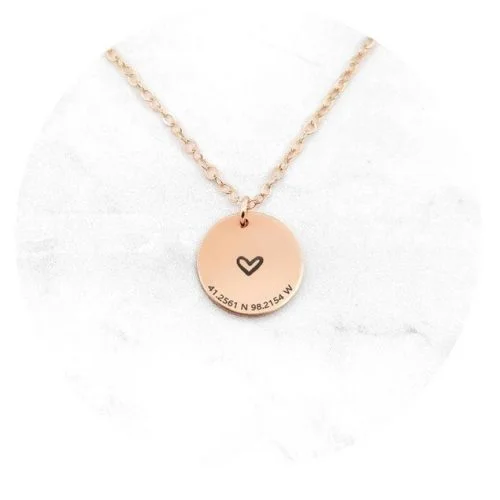 This is one of the more unique of our bridal shower gift ideas because it allows you to choose which location to feature as the coordinates. It could be the couple's home address, the location of their wedding, or another deeply personal location…it's totally up to you!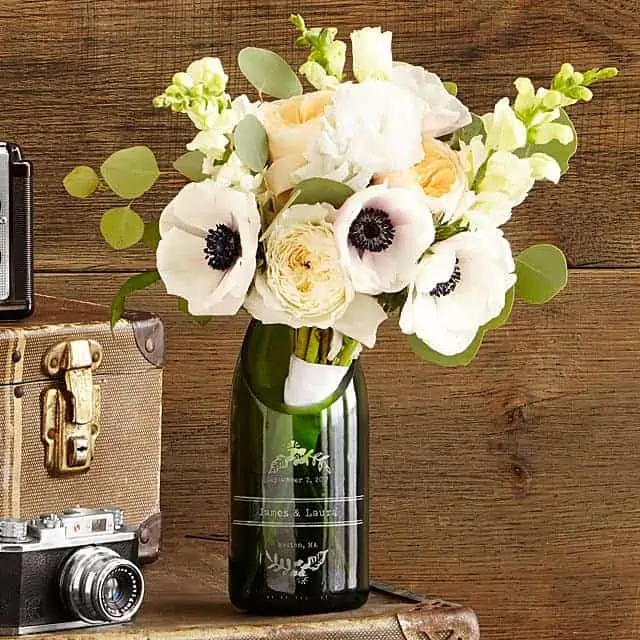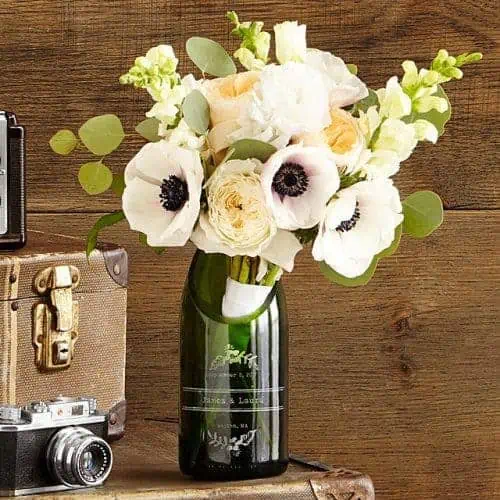 This keepsake wedding vase is such a unique bridal shower gift idea that can be used for years to come. Made from an upcycled champagne bottle, the deep green glass is etched with a "label" that can be personalized with the couple's names, wedding date, and location. This gift also makes for a great photo op on wedding day- just slide in the bride's bouquet!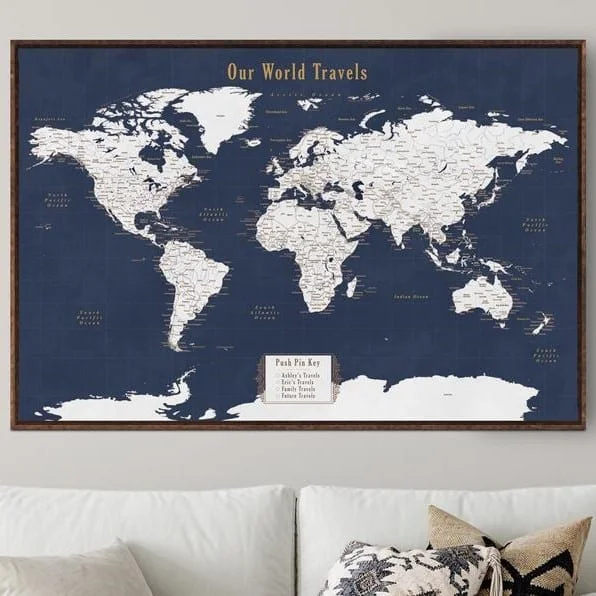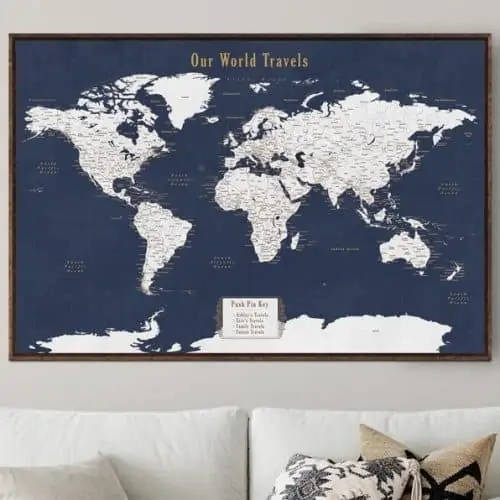 If the couple you're celebrating are big travelers, this is the ultimate unique bridal shower gift for them. Not only will they have a reminder of all their amazing adventures hanging right in their home, they'll be able to plan for future travels as well! This world map comes complete with 100 push pins and can be customized down to every last detail- color, font, sizing, and framing.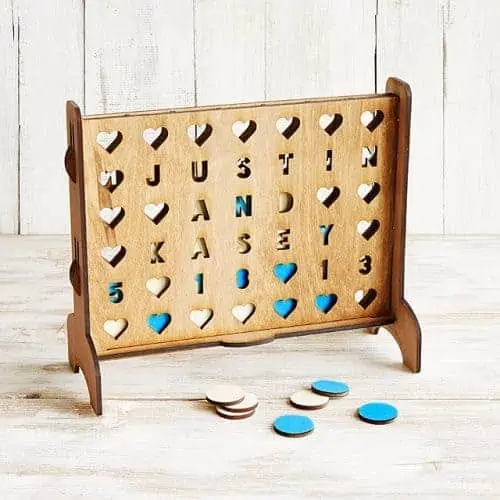 As the description says, "The couple who plays together, stays together." This unique bridal shower gift idea can be personalized up to four lines, seven characters each with names, anniversary dates and/or any other sweet messages.
The bride-to-be is probably experiencing some seriously high levels of stress while planning her wedding, so help her relax a bit with the gift of some much-needed TLC! Deemed the "ultimate self-care subscription box", each monthly TheraBox includes one research-inspired therapeutic activity plus 6 to 8 self-care wellness goodies (i.e., aromatherapy, natural/organic bath, body, and skincare products).
---
Cheap Bridal Shower Gifts
For those who are looking for bridal shower gifts on a budget, these cheap bridal shower gift ideas are perfect as stand-alones or as part of a larger gift basket.
Sometimes going cheap means you have to sacrifice the cuteness factor, but not in this case. This 'Story of Us' photo frame is crazy adorable and super sweet. With four photo slots- date night, the proposal, Mr. and Mrs., and honeymoon- this keepsake is something the bride and groom will cherish for many years to come.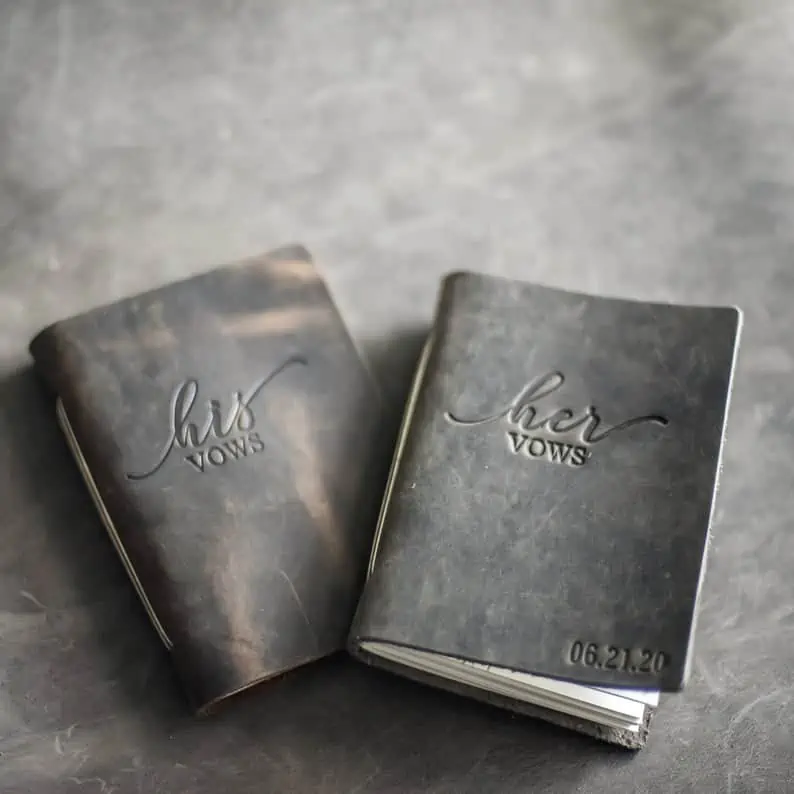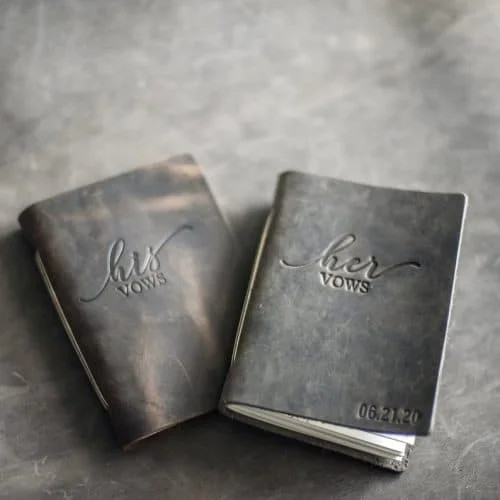 Chances are the couple is more worried about what their vows will say instead of where they will be written. Take that stress off of them by giving the future Mr and Mrs these super cute and cheap bridal shower gifts. As an added bonus, these wedding vow books can be customized with their names and wedding date!
Do the couple you're celebrating love to cook? Or maybe they've mentioned that they'd like to learn. Either way, this cookbook for two, complete with 650 different recipes, is the perfect budget-friendly bridal shower gift for them.
Speaking of cooking, these matching Mr. and Mrs. aprons are totally necessary for those couples who crush it in the kitchen. Bundled together with two oven mitts, one potholder, and a romantic recipe book, this set is a chef's dream. Not to mention, it makes for the perfect complement to the 'Cooking for Two' cookbook.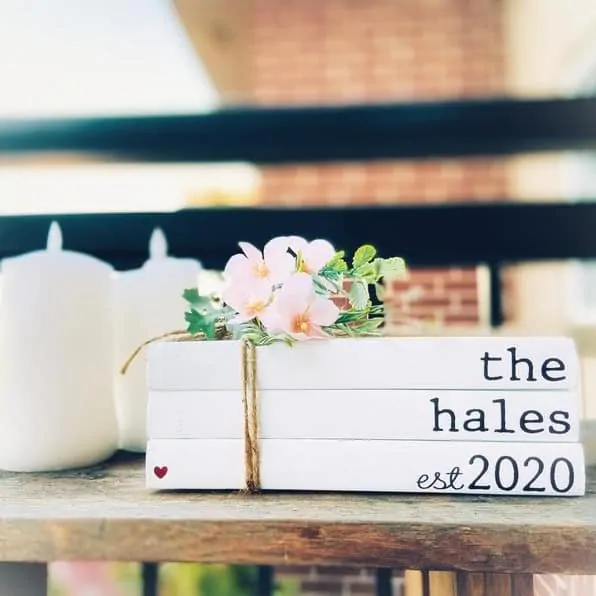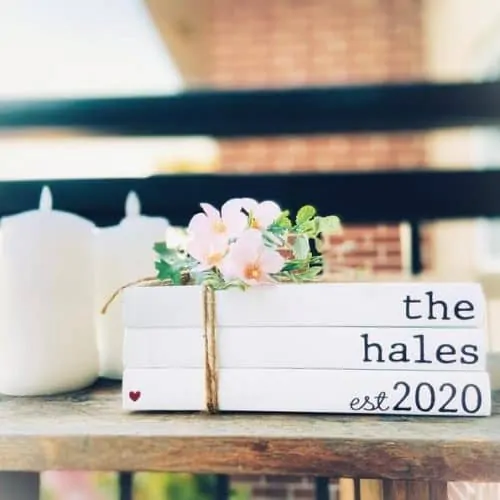 Sometimes going cheap means you have to sacrifice the cuteness factor, but not in this case. This wedding book bundle is crazy adorable and super sweet! Featuring their shared last name and wedding year, this decorative keepsake is something the bride and groom will cherish for many years to come.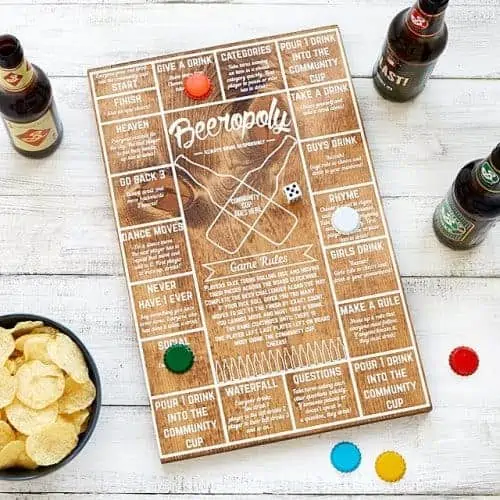 The newlyweds are going to have plenty of reasons to celebrate, so why not give them a fun game to play while they have guests over? Beeropoly features a series of beer challenges- from a rhyming competition to demonstrating their best dance moves- that continue until the last player is standing!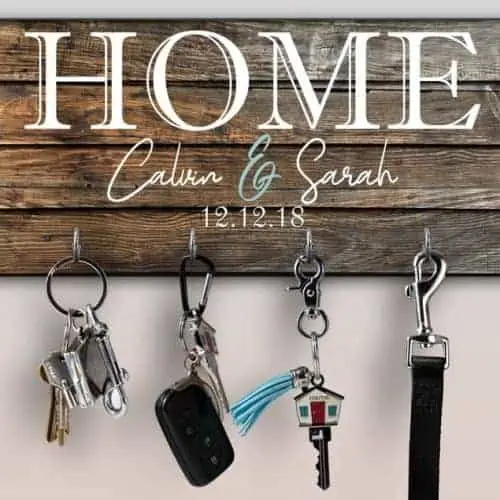 Do your future Mr. and Mrs. tend to be a bit forgetful when it comes to their personal belongings? If so, this is the bridal shower gift for them. Not only is this key ring holder extremely practical (and customizable!), we can almost guarantee it's not something they'll be putting on their registry.
---
Personalized Bridal Shower Gifts
While the majority of the gifts we've already mentioned can be customized, these next seven are definitely our favorites when it comes to personalized bridal shower gift ideas.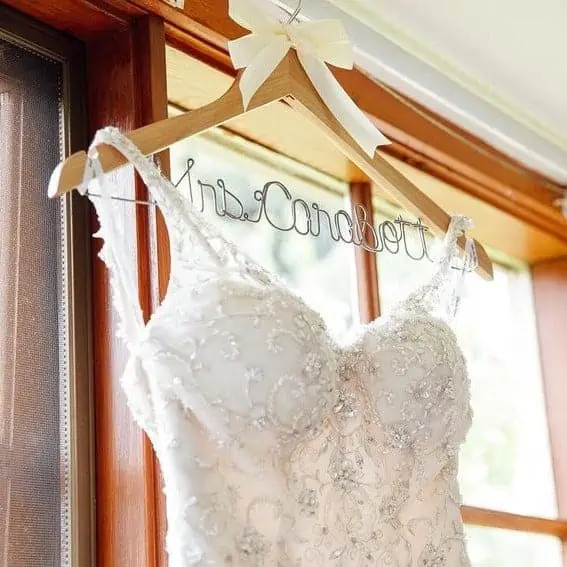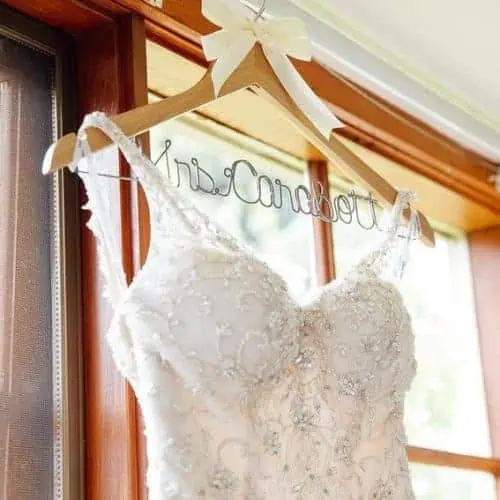 Don't let your bride-to-be's dress hang from just any old hanger! Trust us, that does not make for a good photo come wedding morning. Instead, give her this rustic hanger, complete with a beautiful satin ribbon, with her future last name carved in wire. With four different hanger options and over 60 ribbons colors to choose from, this is the ultimate personalized bridal shower gift.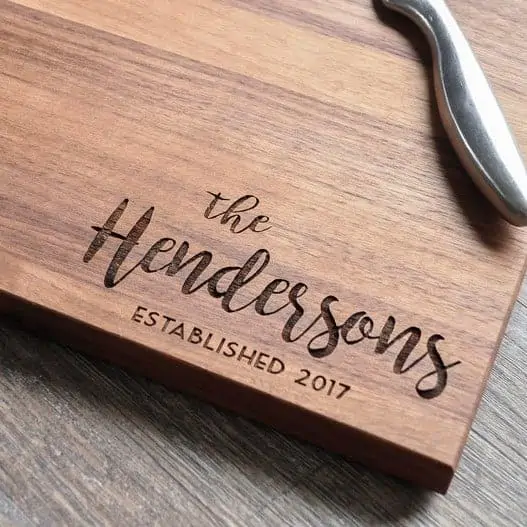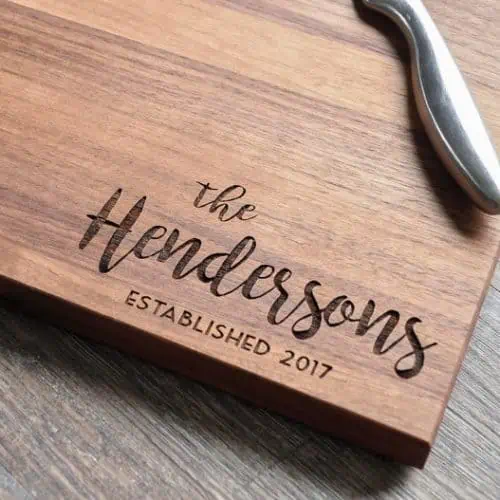 We're back on the cooking train with this next bridal shower gift idea. And what a great option it is! This personalized cutting board comes engraved with the last name and wedding year of the couple and can be customized down to the very last detail- wood choice, size, shape, and handle option.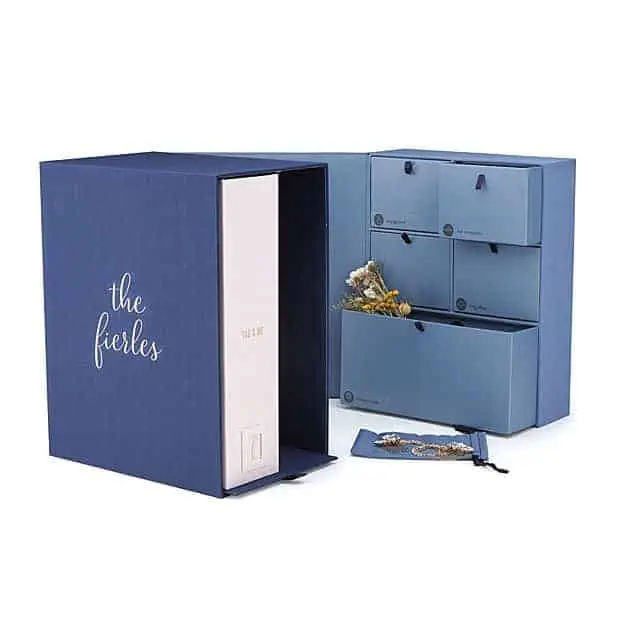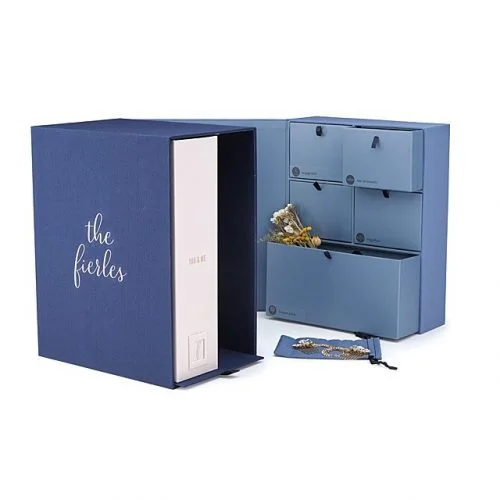 For all my matrons out there- where do you keep all your important marriage documents and wedding keepsakes? We doubt it's in this adorable "Little Box of Us" (but we bet you wish it was). This cloth-covered organizer is a super stylish way to store all the precious items from the big day, making it totally worth the steep price tag.
If your bride and groom-to-be are big wine lovers, then this is the perfect personalized bridal shower gift for them. This handcrafted wine rack can hold up to six bottles of wine as well as four wine glasses and can be customized to feature both the couple's first names or their soon-to-be shared last name.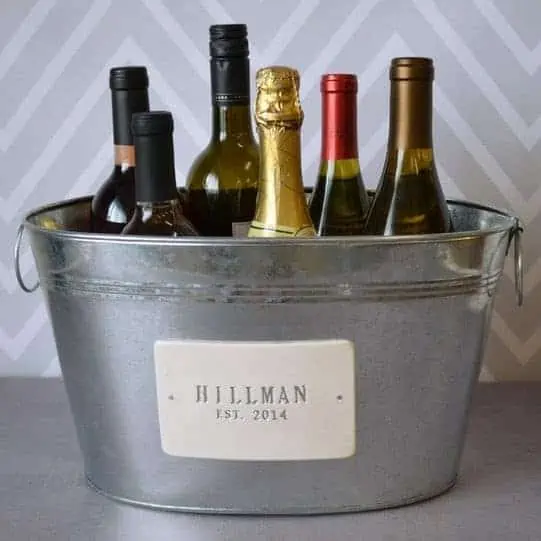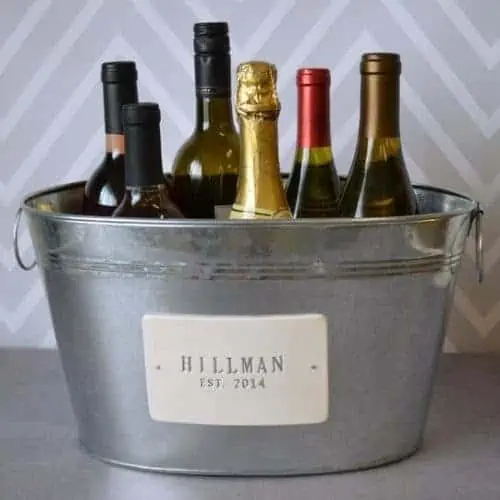 We love this option because it really is the gift that keeps on giving. For starters, you can actually use this particular gift during the bridal shower to hold bottles of wine and champagne. The bride and groom could also use this beverage tub during their own wedding, especially if they choose to have a serve-yourself-style bar. It's a total win-win!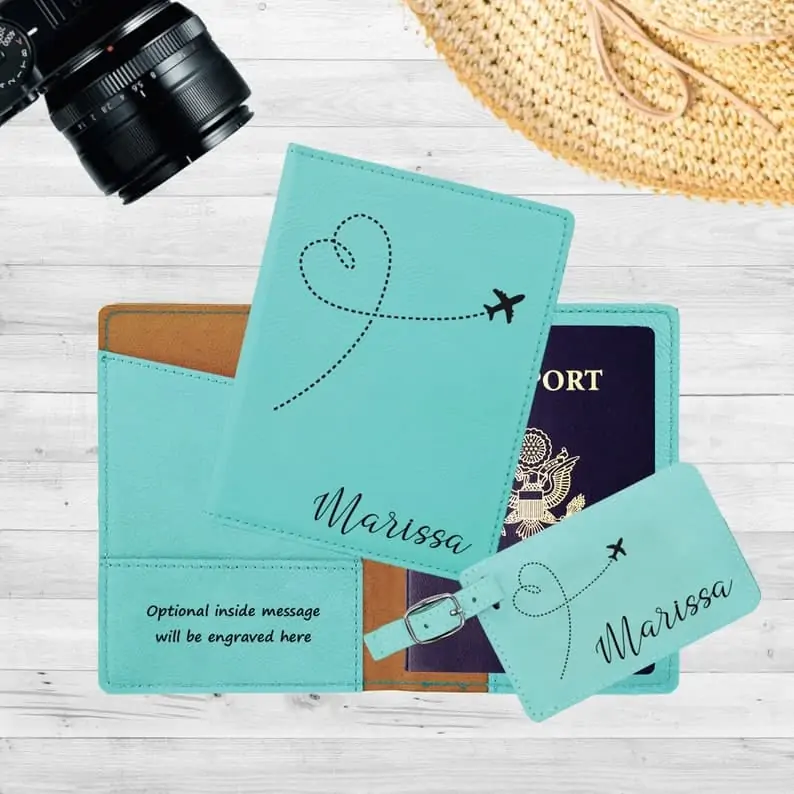 Are the future newlyweds traveling internationally for their honeymoon? If so, this passport holder and luggage tag set make for the perfect bridal shower gift. Not only does this set feature the bride and groom's names, but it can be personalized by cover style and color as well!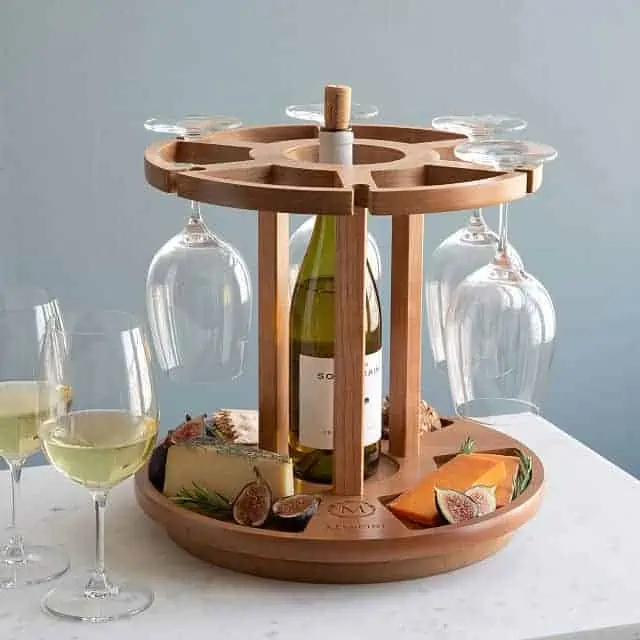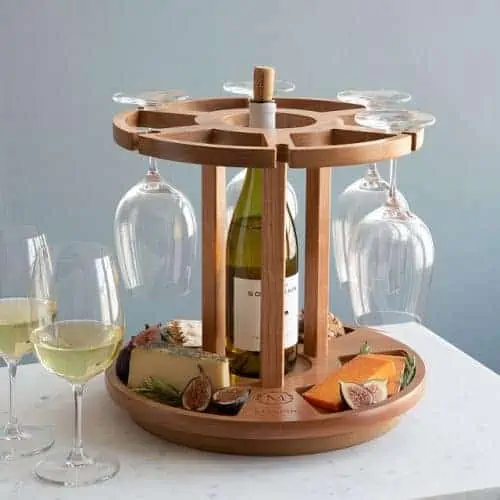 Last on our list of personalized bridal shower gifts is this all-in-one server that combines a cheese board, wine bar, and lazy Susan in a stylish, cherry wood design. While this gift falls on the more expensive side of the scale, it's totally worth the price if the couple is big on hosting wine nights and/or dinner parties.
---
Bridal Shower Gifts for the Bride Who Has Everything
Is your bride-to-be hard to shop for because she already has so many cool things? If yes, we recommend any of these seven ideas as bridal shower gifts for the bride who has everything.
You may think that your bride-to-be has everything she needs, but we guarantee she doesn't have The Adventure Challenge book. This adorable Couples Edition keepsake is full of 50 fun scratch-off adventures perfect for newlyweds who will have much to celebrate! As an added bonus, you can use the promo code MODERNMOH for 10% off your order.
For the bride who has everything, this one-of-a-kind piece makes for the perfect shower gift. This engraved wood replica of the couple's wedding invitation is a forever way to commemorate the happy day and will only gain more meaning as the years pass. Available in maple or walnut.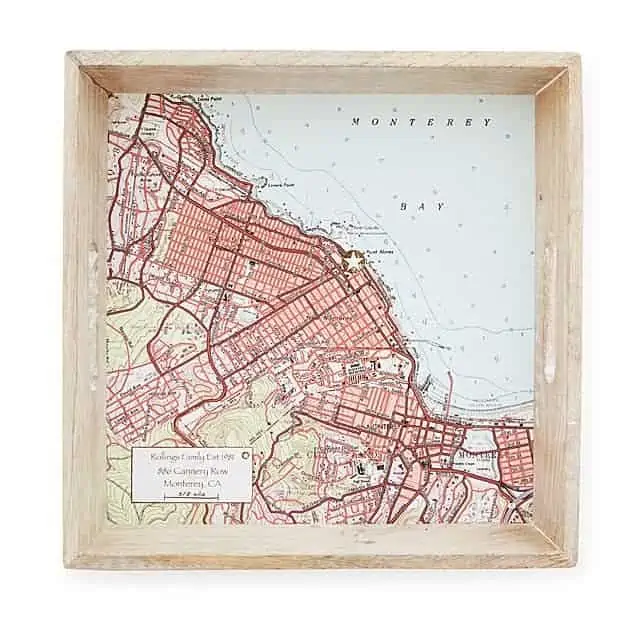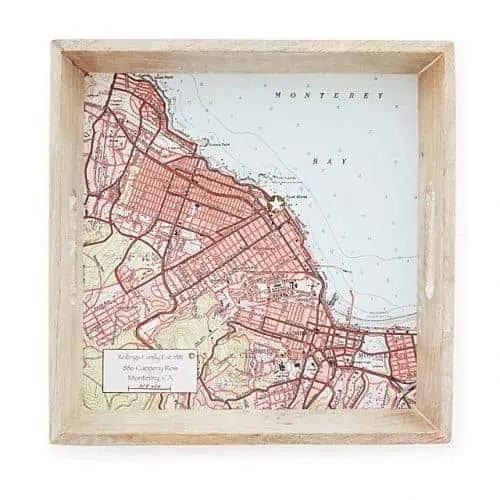 Do the bride and groom have a special spot that is important to them- maybe the location where they met or got engaged? If so, this custom map serving tray is an excellent bridal shower gift idea. Crafted from mango wood, it features a laminate top displaying three square miles around the address of choice, including streets, landscape features, and a star to mark the spot!
This is one of our favorite bridal shower gifts for the bride who has everything because it's simple yet oh so sentimental. This wooden wine box holds three standard bottles of wine, one to be opened on the couple's first, second, and third anniversaries. The hardest decision you'll have to make about this gift is deciding what kind of wine to include.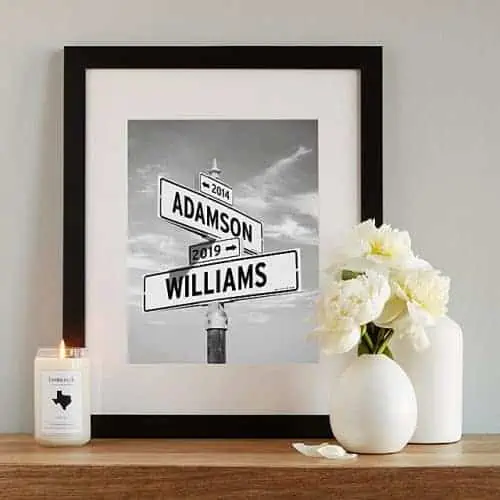 Help the couple commemorate the moment their paths first crossed with this personalized art piece. This photo print not only features the names of the bride and groom but the important dates they share together. Available in color or black and white, framed or unframed.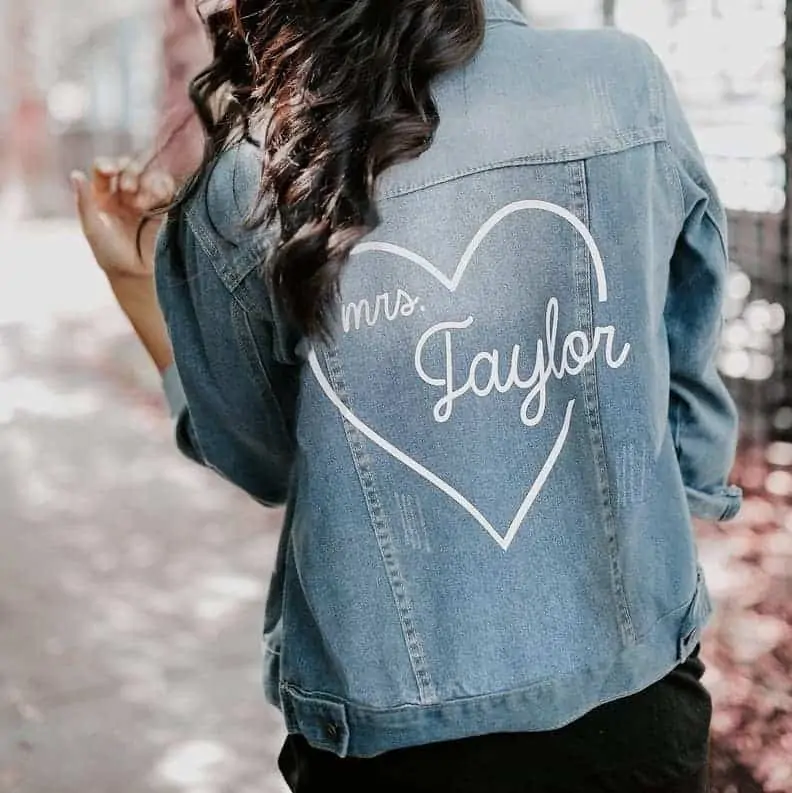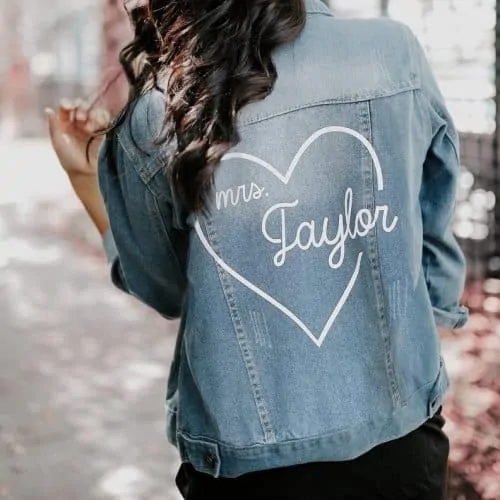 We absolutely love the retro heart design on this totally adorable personalized Mrs jean jacket. Not only does it make for the perfect bachelorette party outfit accessory, but it can also be worn over top of the bride's dress on wedding day for some super cute photos!
Your bride may have almost everything, but she definitely doesn't have wine being delivered straight to her doorstep every month. And if she does, it never hurts to send some more! With Winc, you can give your bride a one, two, or three-month subscription that can be redeemed at any time.
---
How much should you spend on a bridal shower gift?
Talking about money is always tough, but especially so when you are the maid of honor. Reason dictates that you are the closest of friends to the bride, so you should be spending the most on the bridal shower gift. On the other hand, you are the host of the shower which means you may already be spending more than everyone else to make it happen.
That's why, in our honest opinion, we do not feel that a higher price tag is what makes a gift great. You could easily purchase something for $150 that is not nearly as sentimental as something that costs half the price. Additionally, we do not feel that any person should have to stress financially over a gift just because they are the maid of honor.
So to keep it simple, we recommend budgeting your gifts according to the traditional 60-20-20 rule. According to this rule of thumb, 60% of your budget should be spent on the wedding gift, 20% on the bridal shower gift, and 20% on the engagement gift.
Of course, these numbers can be tweaked one way or another depending on your preference. Just make sure you don't overdo the bridal shower gift and leave yourself with no money left for a nice wedding gift!
MODERN MOH TIP: If you have your eye on a gift that you feel your bride will absolutely love, but it's way over your price range, consider splitting the cost with another bridesmaid. We've definitely done this a time or two!
---
What's the difference between a bridal shower gift and a wedding gift?
Like we mentioned before, the wedding gift is traditionally the larger of the gifts given in terms of monetary amount. Even if you don't follow the 60-20-20 rule exactly, you should always make sure that your wedding gift is more than the bridal shower gift.
Traditionally bridal shower gifts and wedding gifts were both purchased from the couple's registry. Nowadays, most guests simply choose cash or check as a wedding gift and leave the registry to those attending the bridal shower.
When it comes to gift-giving as a maid of honor, we feel it's totally acceptable to follow those same guidelines if you so choose. In all of our experiences as MOH, we've always given a personal gift at the bridal shower and a check for the wedding gift (cause let's be honest, everyone really just wants money)
MODERN MOH TIP: If you are worried about not giving enough, speak with your fellow bridesmaids to make sure you're all on the same page. You all have already spent plenty on the pre-wedding festivities, there's no need for anyone to outdo anyone else.
WHAT'S NEXT: 8 Bridal Shower Games Guests Actually Want to Play