28 Bridal Shower Gifts That Aren't on the Couple's Registry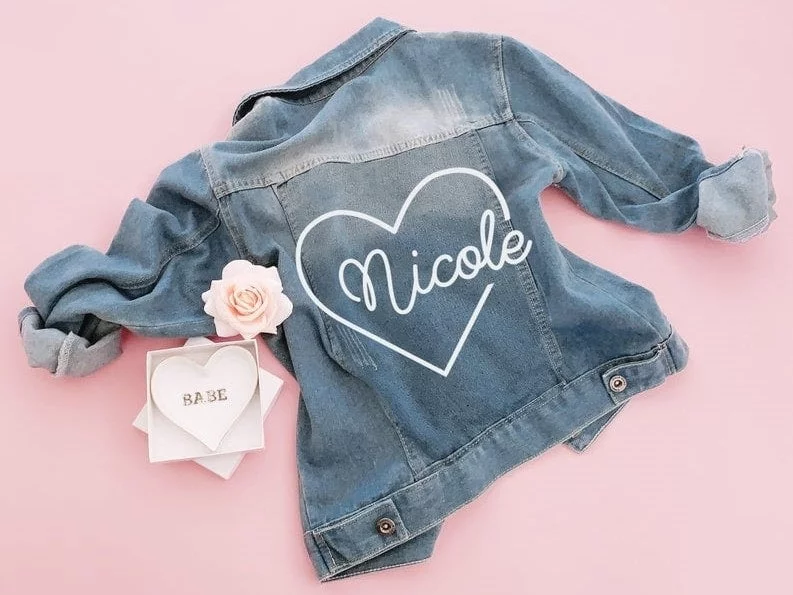 The role of maid of honor comes with its fair share of duties, one of which includes the giving of some seriously one-of-a-kind gifts.
While the engagement gifts are all fun and games, bridal shower gifts need to pack a little more punch. So save the bath towels and silverware sets to those shopping off the couple's registry, and give your bestie something far more personal.
Below we've listed the 28 bridal shower gift ideas, broken down into four popular categories, and as an added bonus, we've also answered a couple of frequently asked questions about bridal shower gift etiquette.
Unique Bridal Shower Gifts
In our opinion, the best bridal shower gifts are those that are truly one-of-a-kind. Below are our top seven selections for unique bridal shower gifts.
Bridal Shower Gifts for the Bride Who Has Everything
Is your bride-to-be hard to shop for because she already has so many cool things? If yes, we recommend any of these seven ideas as bridal shower gifts for the bride who has everything.
Cheap Bridal Shower Gifts
For those who are looking for bridal shower gifts on a budget, these cheap bridal shower gift ideas are perfect as stand-alones or as part of a larger gift basket.
Personalized Bridal Shower Gifts
While the majority of the gifts we've already mentioned can be customized, these next seven are definitely our favorites when it comes to personalized bridal shower gift ideas.
How much should you spend on a bridal shower gift?
Talking about money is always tough, but especially so when you are the maid of honor. Reason dictates that you are the closest of friends to the bride, so you should be spending the most on the bridal shower gift. On the other hand, you are the host of the shower which means you may already be spending more than everyone else to make it happen.
That's why, in our honest opinion, we do not feel that a higher price tag is what makes a gift great. You could easily purchase something for $150 that is not nearly as sentimental as something that costs half the price. Additionally, we do not feel that any person should have to stress financially over a gift just because they are the maid of honor.
So to keep it simple, we recommend budgeting your gifts according to the traditional 60-20-20 rule. According to this rule of thumb, 60% of your budget should be spent on the wedding gift, 20% on the bridal shower gift, and 20% on the engagement gift.
Of course, these numbers can be tweaked one way or another depending on your preference. Just make sure you don't overdo the bridal shower gift and leave yourself with no money left for a nice wedding gift!
MODERN MOH TIP: If you have your eye on a gift that you feel your bride will absolutely love, but it's way over your price range, consider splitting the cost with another bridesmaid. We've definitely done this a time or two!
What's the difference between a bridal shower gift and a wedding gift?
Like we mentioned before, the wedding gift is traditionally the larger of the gifts given in terms of monetary amount. Even if you don't follow the 60-20-20 rule exactly, you should always make sure that your wedding gift is more than the bridal shower gift.
Traditionally bridal shower gifts and wedding gifts were both purchased from the couple's registry. Nowadays, most guests simply choose cash or check as a wedding gift and leave the registry to those attending the bridal shower.
When it comes to gift-giving as a maid of honor, we feel it's totally acceptable to follow those same guidelines if you so choose. In all of our experiences as MOH, we've always given a personal gift at the bridal shower and a check for the wedding gift (cause let's be honest, everyone really just wants money)
MODERN MOH TIP: If you are worried about not giving enough, speak with your fellow bridesmaids to make sure you're all on the same page. You all have already spent plenty on the pre-wedding festivities, there's no need for anyone to outdo anyone else.