28 Bridal Shower Gifts That Aren't on the Couple's Registry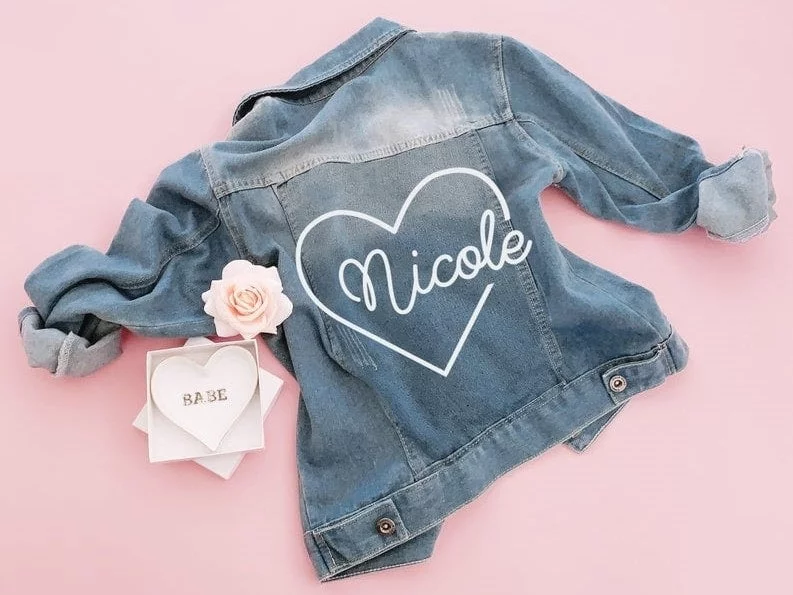 Whether this is the first or fiftieth bridal shower you've attended, there is always some thought that must go into picking the absolute best gifts for the bride. While traditional bridal shower gifts were intended to help the newlyweds settle into their marital home and start their new life together, many brides choose to forgo these outdated practices for more modern options.
And as you can see from our name, we are all about being modern. That's why we've decided to curate our favorite bridal shower gift ideas based on what brides really want (not just what they feel pressured to or think they should ask for)
Our unique bridal shower gift list features fun ideas that may not be found on the couple's registry but are guaranteed to be cherished by the bride and groom for years to come. From sentimental keepsakes to cute souvenirs, we've got 28 fabulous finds for all prices and personalities!
Unique Bridal Shower Gifts
To us, the best bridal gifts are those that are truly one-of-a-kind. Going above and beyond to purchase something out of the ordinary will mean so much to the bride-to-be. Below are our top seven selections for unique bridal shower gifts.
Bridal Shower Gifts for the Bride Who Has Everything
Is your bride-to-be hard to shop for because she already has so many cool things? Or maybe you've just exhausted all your great gift ideas over your many years of friendship? If you answered yes to either of these questions, then we recommend any of these seven ideas as the best bridal shower gifts for the bride who has everything.
Cheap Bridal Shower Gift Ideas
The one thing we've learned about gift-giving is that pricier does not always mean better. So for those who are looking for bridal shower gifts on a budget, these cheap bridal shower gift ideas are perfect as a standalone or as part of a larger gift basket.
Personalized Bridal Shower Gifts
One of our favorite things about wedding shower gifts is they present the perfect chance to give a truly custom present. And while the majority of the gifts we've already mentioned can be made-to-order, these next seven are definitely our top picks when it comes to personalized bridal shower gift ideas.
Frequently Asked Questions
While deciding on the best gift for the bride-to-be, you'll want to keep in mind the expectations that go along with this special occasion. Below we're breaking down the three most frequently asked questions when it comes to bridal shower gift etiquette.
What gifts do you give at a bridal shower?
As we touched on at the beginning of this article, traditional bridal shower gifts were those that would go towards the couple's new marital home. Think kitchen appliances, dinnerware, serveware, bedding, and bath towels. Nowadays, however, many modern couples are already living together at the time of their wedding, so there is less of a need for such household items.
To determine the best gift for the couple you are celebrating, it's best to ask yourself a couple of important questions. For one, is there a registry that you can shop from? If yes, then simply determine your budget and select an item or two that fits within that. If not, is there a specific theme to the shower? For example, it could be a stock-the-bar party or a honeymoon-themed shower, in which case your gift can be based on those guidelines.
Last but not least, double-check the wording on the invitations to make sure that gifts are in fact required. Look for phrases such as "in lieu of gifts" or "your presence is our present". If you are still unsure, reach out to the host of the shower with any questions.
How much should you spend on a bridal shower gift?
For starters, let us just say there is no magic number that is deemed the appropriate amount to spend on a gift for the bride. Every individual will need to determine a budget they are comfortable with based on their own personal factors. But to keep it simple, we recommend budgeting your gifts according to the traditional 60-20-20 rule.
According to this rule of thumb, 60% of your budget should be spent on the wedding gift, 20% on the bridal shower gift, and 20% on the engagement gift. Of course, these numbers can be tweaked one way or another depending on your preference. Just make sure you don't overdo the bridal shower gift and leave yourself with no money left for a nice wedding gift!
For our maids of honor specifically, this question is especially tough. Sentimentally you may feel that since you are the closest of friends to the bride, you should be spending the most on the bridal shower gift. However, as the host of the shower, you are already spending more than everyone else to make it happen.
That's why, in our honest opinion, we do not feel that a higher price tag is what makes a gift great. You could easily purchase something for $150 that is not nearly as sentimental as something that costs half the price. Additionally, we do not feel that any person should have to stress financially over a gift just because they are the maid of honor.
MODERN MOH TIP: If you have your eye on a gift that you feel your bride will absolutely love, but it's way over your price range, consider splitting the cost with another bridesmaid. We've definitely done this a time or two!
What's the difference between bridal shower gifts and wedding gifts?
As we mentioned before, the wedding gift is traditionally the larger of the gifts given in terms of monetary amount. Even if you don't follow the 60-20-20 rule exactly, you should always make sure that your wedding gift is more than the bridal shower gift.
Traditionally bridal shower gifts and wedding gifts were both purchased from the couple's registry. Nowadays, most guests simply choose cash or check as a wedding gift and leave the registry to those attending the bridal shower.
When it comes to gift-giving as a maid of honor, we feel it's totally acceptable to follow those same guidelines if you so choose. In all of our experiences as MOH, we've always given a personal gift at the bridal shower and a check for the wedding gift (cause let's be honest, everyone really just wants money)
MODERN MOH TIP: If you are worried about not giving enough, speak with your fellow bridesmaids to make sure you're all on the same page. You all have already spent plenty on the pre-wedding festivities, there's no need for anyone to outdo anyone else.