Bachelorette Survival 101: How to Build an "Oh Shit Kit"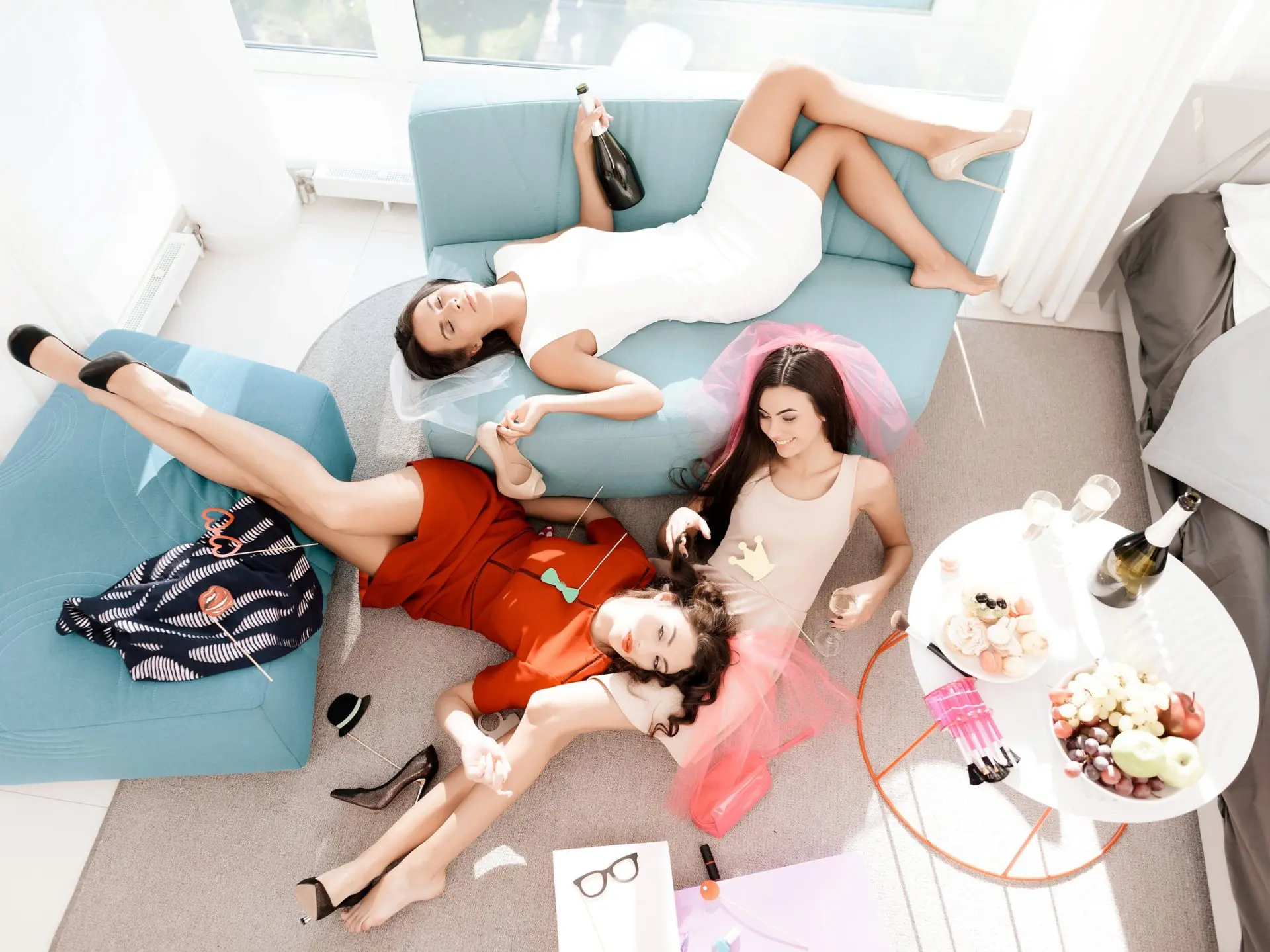 The key to surviving a long bachelorette party weekend spent hardcore boozing and not enough snoozing is to come prepared.
While your bride and fellow bridesmaids are busy packing their favorite outfits, eye shadow palettes, and blow dryers, you'll need to be prepping for day drinking and the debauchery that follows.
Have no idea where to start? Don't worry girl, we got you covered. We've compiled a bachelorette survival kit (aka "Oh Shit" kit) list that includes everything you'll need to party hard, survive the struggle, and make it home in one painless piece!
Step One: Pack It With Party Starters
The first step in building a bachelorette survival kit is to pack it with everything you need to get your party on! Here are our top recommendations for this category:
Step Two: Fill It With Fun Favors
The next step in building a hangover survival kit is to fill it with fun bachelorette party favors. Not only will these help you in your hour of need, but they also make for great accessories! Here are our top picks:
Step Three: Heap On The Hangover Helpers
No bachelorette party hangover kit is complete without some hangover helpers! Here's what you must include:
Step Four: Pick The Packaging
The final step in building a bachelorette party hangover kit is to put it all together. There are plenty of ways to go about this, so here are our top suggestions for doing so: