18 Bachelorette Party Gifts to Spoil Any Bride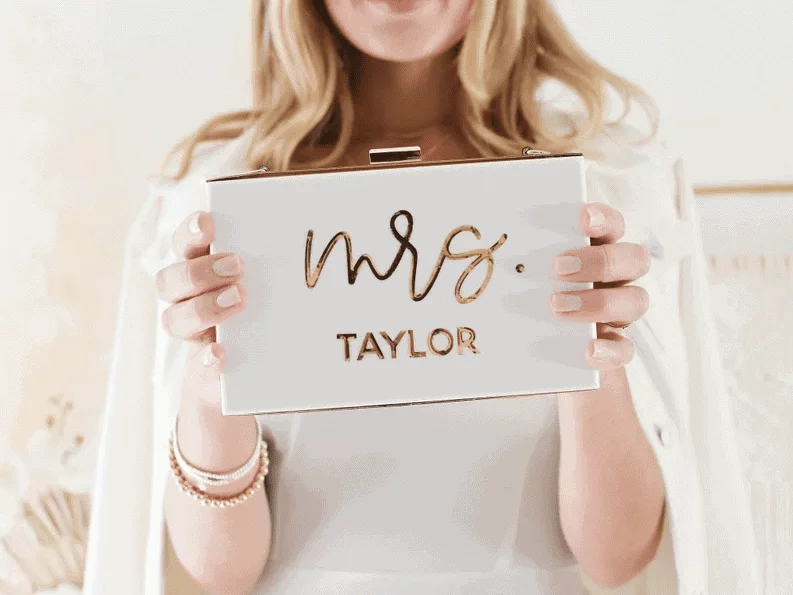 You've settled on the ideal destination, you've booked the ultimate party house, and you've picked out the perfect decorations and accessories. Now all that's left is to get the best bachelorette party gift for the bride!
When it comes to bachelorette party gifts, there is no shortage of cute options to choose from. From small to large, funny to classy, and those that can be used for years to come, we've got eighteen awesome gift ideas to spoil any bride-to-be.
Funny Bachelorette Gifts
Want to make the bride seriously LOL? Check out these four funny bachelorette party gifts:
Classy Bachelorette Party Gifts
Looking to help the future Mrs accessorize in style? You won't go wrong with any of these classy bachelorette gifts:
Personalized Bachelorette Gift Ideas
Is the bride taking her fiancé's last name? If so, these personalized bachelorette gifts are the perfect pick:
Bachelorette Party Gifts that Double as Games
Still haven't decided on which bachelorette party games to bring along? Why not get a game that can double as a gift for the bride to play during future girls' nights!?
Bachelorette Gifts to Give as a Group
If you want to go above and beyond on your bachelorette party gift for the bride but don't have the budget to do so, ask your fellow bridesmaids to pitch in for one big group gift!