Can Your Daughter be Your Maid of Honor? 10 Tips From a Recent Bride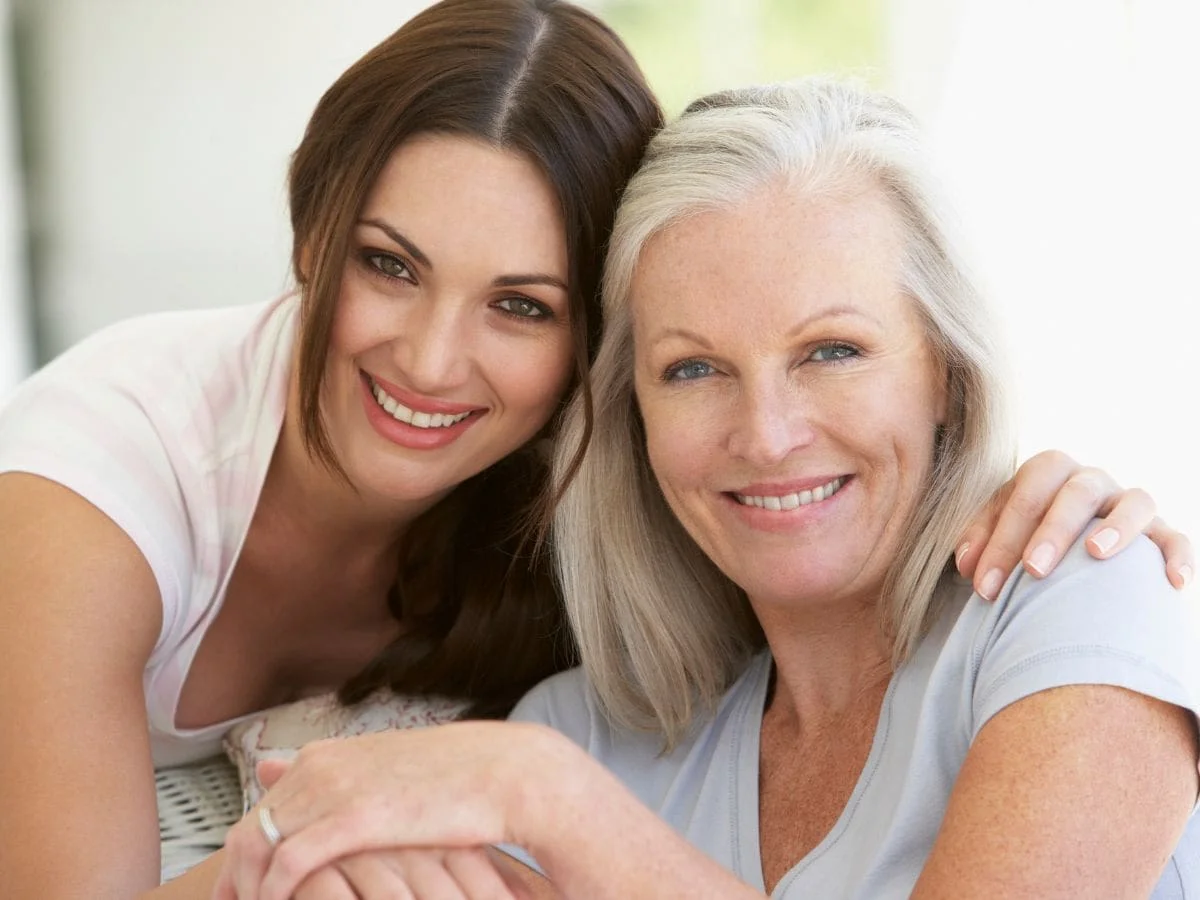 Ah, the magic of engagement! That thrilling moment when your heart races, and your hand trembles as you gaze at the sparkling gem on your finger, knowing that your journey towards forever has officially begun. As the excitement settles in, there's a whirlwind of decisions to make. And one of the most heartwarming is selecting who will stand by your side as your Maid of Honor.
That choice carried an extra layer of significance, an option that I discovered was perfect for those of us marrying for the second, third, or even fourth time or for first-timers with grown children.
A Significant and Sentimental Decision: Daughter as Maid of Honor?
You see, my journey to this point was quite the rollercoaster. A challenging and unexpected divorce had shattered the life I knew. Picking up the pieces and preparing to start anew was an endeavor I could never have anticipated. I had a 19-year-old daughter and a 17-year-old son. They had never experienced a world without their parents together. My ex-husband and I had been inseparable since we were both 19. Starting over felt like stepping into a world of uncertainty.
Yet, during this turbulence, my daughter stood out like an unwavering beacon of support. She navigated her own pain while being my steadfast rock. Her strength astounded me. And when love knocked on my door once more, in the form of my now-husband, she became our biggest cheerleader. She wholeheartedly encouraged me to embrace this new chapter, and her intuition even led her to nudge him into proposing when the signs of his affection became unmistakable.
So, the answer was crystal clear when the time came to decide who would occupy that most cherished position by my side on my wedding day. My daughter, who had taken her own vows just nine months before, stepped up to the plate as my Matron of Honor. It was a choice that resonated with the depth of our shared journey – a journey of resilience, growth, and a bond that transcended traditional labels.
Kick Tradition to the Curb: It's Your Wedding Day
But that wasn't all. My son, who had observed the ebb and flow of life's challenges, would give me away, a gesture that carried immense significance. These roles weren't just ceremonial; they were symbols of the unity woven anew in our family fabric.
In a world where wedding traditions are evolving, where the conventional rules are bending to accommodate the unique narratives of each couple, having your daughter as your Matron of Honor is a beautifully meaningful option. It encapsulates the strength of family bonds and the undeniable connection that endures through twists and turns.
"There is a sense of love, honor, and joy when asked to be the maid of honor. It is a role reserved for a special person in the bride's life and comes with privilege and responsibility. This role is no less special, honorable, and joyful when being asked to be maid of honor at your mother's wedding. Being asked to be in this role shows the culmination of maintaining the mother-daughter bond and the bond of friendship that develops once you are independent of your parents and choose to prioritize them," she said.
Setting Boundaries and Managing Expectations
I asked Emily Tweed, Director, Events and Venue Operations and Expert Planner with One23 Events in Stillwater, MN, for her guidance for a bride and her daughter as maid of honor. "Even though you are personally close as mother and daughter, ensure you have a shared vision of the wedding as well as the events leading up to the big day. This will help ease any points of tension that may arise along the way. It also assists greatly to have a wedding planner or day of coordinator," she recommended.
MODERN MOH TIP: Consider a day of planner that can help serve as a sounding board and facilitator for your big day. This is especially helpful for brides who select their daughter as maid of honor, as it can help both to maintain a sense of calm and joy, avoiding unnecessary stress.
"I was very fortunate to be asked to provide expert day of coordination services to Ann and her now-husband at their wedding at our venue The Loft, with Ann's daughter as her matron of honor. I assisted them with decor placement, vendor coordination, timeline management, cueing the wedding party and being the "go-to" person to shepherd their planned details which takes a great deal of stress out of the wedding day.
"I loved working with Ann and her daughter as they were very in sync with each other on their vision and expectations. However, my role also helped to play neutral ground, serving as a sounding board and voice of reason, knowing there was so much emotion involved with the big day. That said, my best advice is to have fun together! As a family, you will always remember the moments surrounding such a pivotal event and how it brought you even closer together."
Tips for Brides and Their Daughters as Maid of Honor
Walking this unique path of having your daughter as your Maid of Honor is an extraordinary experience, one that we embraced with open hearts and a shared journey. It wasn't without its challenges, though, and as my daughter aptly puts it, "The biggest challenge that came up was drawing boundaries."
"When you have a special role in your mother's wedding, you feel that you are expected to be happy (as usually the maid of honor is overjoyed for the bride)," she shared. "However, there is also the actual experience of being the child of divorced parents (in my case) and mourning the home you grew up in. It is hard to express that this mourning, however, does not affect the joy you feel for your mom."
With this in mind, here are some recommendations for brides who, like me, have chosen their daughters to stand as their Maid of Honor / Matron of Honor:
Open Communication: Foster a space where open and honest conversations can flourish. Recognize that your daughter's emotions might be layered, and it's crucial to let her express both her happiness for you and any other emotions that arise.
Boundaries: Just as my daughter pointed out, setting clear boundaries is essential. Understand that the role of Maid of Honor comes with responsibilities, but it's equally vital to ensure your daughter doesn't feel overwhelmed or overshadowed.
Quality Time: Amid the whirlwind of wedding planning, make sure you set aside quality time to bond with your daughter. Whether it's a relaxed coffee date or a movie night, these moments strengthen your connection beyond the wedding preparations.
Acknowledge Her Role: Publicly and privately acknowledge the significance of her role. Express how her presence as Matron of Honor not only symbolizes your relationship but also highlights the strength of your journey together.
Include Her Input: Involve her in decision-making. From dress choices to décor ideas, valuing her input reinforces that this celebration is about shared joy and collaboration.
Embrace Her Journey: Recognize that her journey, just like yours, has been marked by challenges and growth. Celebrate her triumphs and acknowledge her resilience in navigating life's changes.
Honor the Past: Incorporate elements that honor your shared past. This could be as simple as a framed photograph from earlier years or a sentimental gesture during the ceremony.
Personalized Gestures: Show your appreciation with personalized gifts or gestures. A heartfelt letter or a piece of jewelry can symbolize the enduring bond you both share.
Delegate Responsibilities: Delegate some of the wedding-related tasks to her if she's willing and able. This not only lightens your load but also lets her actively contribute to your special day.
Self-Care: Remind her to prioritize self-care throughout the process. Encourage her to find outlets for her feelings and emotions, ensuring that her well-being remains a priority.
Choosing your daughter as your Maid of Honor isn't just about wedding logistics; it's about weaving your stories together into a tapestry of shared joy and growth. With open communication, mutual respect, and a celebration of your unique connection, this journey can become a treasured chapter in your family's history.
The Bottom Line: Can Your Daughter Be Your Maid of Honor? YES!
So, can your daughter be your Maid of Honor? Absolutely. When you find yourself at the crossroads of love's reawakening, when your life story takes unexpected turns, when your daughter rises above challenges to become your pillar of strength, she's not just your daughter – she's your confidante, your cheerleader, and your partner in crafting a new beginning.
For me, having my daughter by my side was the ultimate affirmation that love, in all its forms, makes the journey worthwhile.
About the Author: Ann is a Minnesota native, born and raised just south of the Twin Cities. She is the proud mom of two adult children and step-mommy to a lovely little girl. A full-time freelance blogger and copywriter since January 2023, Ann enjoys writing on a wide variety of topics, including love and relationships, parenting, family-life, and especially wedding-planning and coordination. Ann is a recent bride herself, remarrying in February 2023.
Pin for Later!