Will You Be My Maid of Honor? Fun Proposal Ideas and Gifts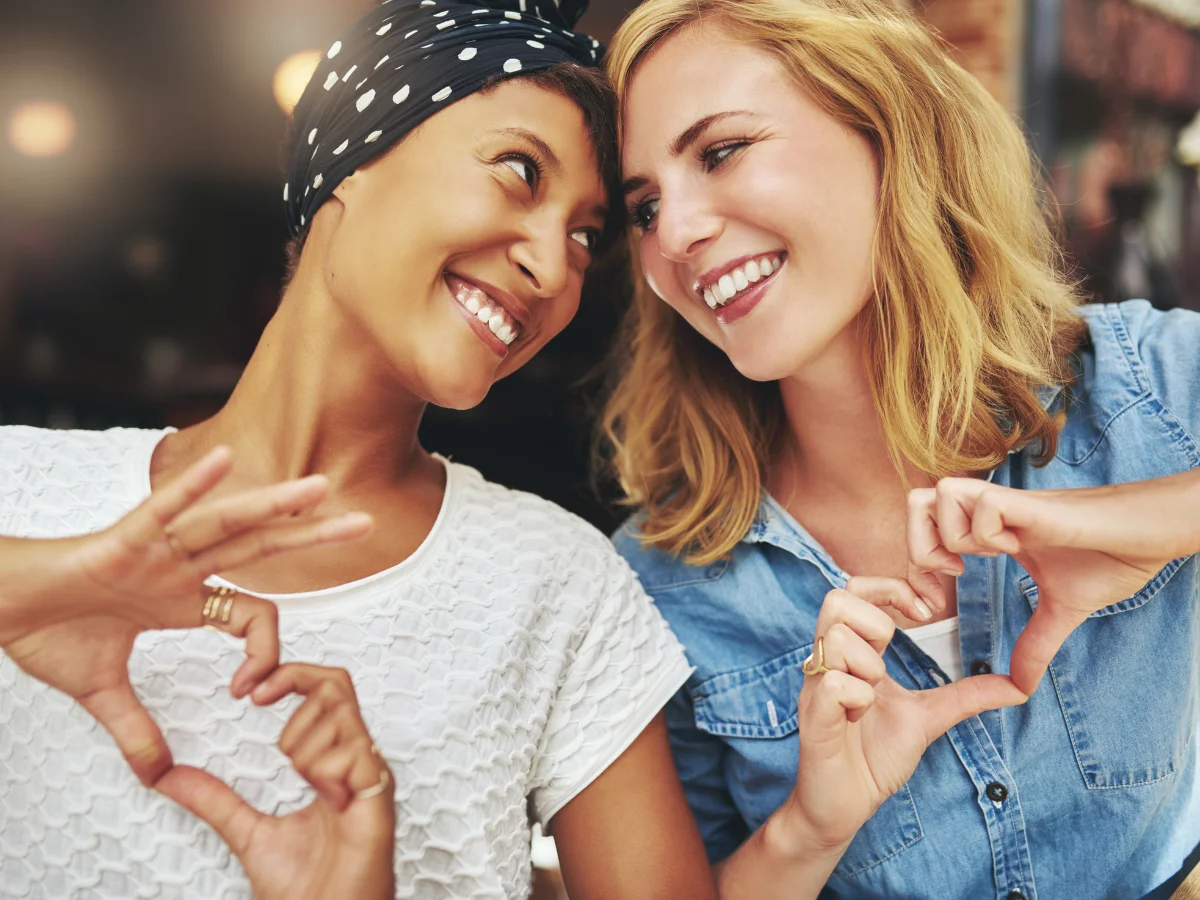 So, you've said "yes" to the love of your life, and now it's time to pop the next big question: "Will you be my Maid of Honor?" However, in today's wedding world, a simple question doesn't seem to be the norm anymore! Brides are stepping up their game, turning the Maid of Honor proposal into a memorable experience.
Choosing your Maid of Honor is a significant decision. Your MOH has a checklist of responsibilities, and as such, should be dependable, organized, and above all, someone who understands and supports your vision for your big day. She'll accompany you on epic wedding dress shopping adventures, planning unforgettable bachelorette parties, and orchestrating an incredible bridal shower.
So it's understandable that you want to make her (or him!) feel special when asking to head up your bride squad. While simply asking your bestie straight out is completely acceptable, this article will explore how you can add creativity and fun when popping the all-important question to your chosen MOH-to-be.
Ready to dive into some creative MOH proposal ideas and thoughtful gifts? Let's get started!
How do you ask someone to be your Maid of Honor?
Okay, on to the big question: how do you ask someone to be your Maid of Honor? The truth is you don't have to go big; in fact, some of the most memorable Maid of Honor proposals come from small, personal gestures that represent your relationship.
Here are three quick, low-expense, and low-effort ideas that will still leave your future Maid of Honor feeling over the moon special:
Handwritten Note: Take a moment to craft a heartfelt letter expressing why she means so much to you and why you want her by your side. This personal touch can be incredibly touching.
Favorite Treats: Gift her with a small box of her favorite sweets or snacks. It's a simple gesture that shows you know and appreciate her tastes.
Memory Booklet: Create a mini scrapbook or photo album filled with your shared memories. Include funny anecdotes, cherished photos, and inside jokes to evoke nostalgia and celebrate your friendship.
These small but thoughtful gestures can make a big impact, making your Maid of Honor feel important and excited to join you on this journey. That said, some brides like to "go big or go home" with their Maid of Honor proposals. But how do you do just that?
To give us some big ideas, we consulted with Megan Nova, a wedding planner and author from AwesomeBridal.
According to Megan, "creativity is key when it comes to popping the Maid of Honor proposal."
Here are three unique ideas to consider:
1. Cinema Proposal
Imagine this: you and your potential Maid of Honor settle in for a cozy movie night at the local cinema. Little does she know, you've arranged a surprise for her. As the credits roll, a slideshow featuring precious moments from your friendship appears on the big screen.
The last slide or a final segment of a video reveals your heartfelt proposal. It's a cinematic twist on the traditional question and will surely leave her speechless. Yes, this idea might take some work and a partnership with your local theater, but trust us, it can be done!
Megan says, "The cinema proposal adds an element of surprise and grandeur to the moment. It's like your friendship unfolding on the silver screen."
2. Handwritten Letters
In today's digital world, handwritten letters remain timeless treasures. Many brides take this approach because it's personal, heartfelt, and cost-effective. Pen down your thoughts, recount your special memories, and express why you want her to be your Maid of Honor. Your handwritten letter will become a cherished keepsake, a tangible reminder of your bond.
And if you love this approach but are not word-savvy, reach out to a freelance copywriter for help. Copywriters love the opportunity to work with brides to create a heartfelt letter to help you ask the big question. They'll likely be willing to help you with your vows, too, if you need assistance!
Megan emphasizes, "Handwritten letters are simple, but they carry a deep emotional connection. Your Maid of Honor will likely keep it close, symbolizing your enduring friendship."
3. Hiking Trail Proposal
For the adventurous bride, a hiking trail can be the perfect setting for a memorable proposal. Invite your potential Maid of Honor on a scenic hike and strategically place cues along the trail that evoke fond memories of your friendship.
When you reach the peak, present her with a "Will you be my Maid of Honor?" card. Don't forget to pack snacks and a camera to capture the moment. Better yet, have another friend (hint, hint: your groom or spouse-to-be) there hiding out with a camera in hand.
Megan adds, "The hiking trail proposal combines adventure and sentimentality. It's a fantastic way to create a lasting memory together."
These creative Maid of Honor proposals offer a personal touch and make the "Will you be my Maid of Honor?" moment unforgettable. Choose the one that resonates most with your friendship or use these ideas to help you come up with one of your own.
4. Wellness Retreat Experience
Consider that many ladies today appreciate experiences over gifts. And what could be a more perfect experience than treating your future Maid of Honor to a luxurious wellness retreat? Spoil your bestie for a day before asking her to step into this important role.
Megan says, "Choose a top-rated location that offers an array of indulgent services, from saunas and steam baths to massages, body scrubs, and waxing." It's the ultimate way to celebrate her saying YES!
Will you Be My Maid of Honor? Proposal Gift Ideas
As Megan wisely puts it, "Maid of honor proposal gifts aren't a must, though recently, they have been normalized. However, brides shouldn't feel obligated to give gifts."
This said, if you are open to the idea of giving gifts, here are some of the best MOH proposal gift ideas. While not obligatory, these thoughtful tokens of appreciation can add an extra layer of joy to the moment.
So, if you're considering a gift to sweeten the deal, here are some fantastic ideas to consider.
Edible MOH Proposal Gifts
Indulge her sweet tooth with a delectable assortment of chocolates, custom cookies, or even moon cakes.
Unique MOH Proposal Gifts
Personalized "Will you Be my Maid of Honor?" Gifts
MOH Proposal Boxes
A proposal box is like a miniature treasure chest filled with goodies. There are many options available if you want something ready-made – just pick the mix that best reflects your bestie.
Wrapping Up your Maid of Honor Proposal
You've picked out the perfect gift, now don't forget that the wrapping and packaging can add an extra layer of excitement and fun. We've curated a list of some of our favorite ways for you to complete the package.
Cards
A heartfelt card is the classic choice, but it's all about the personal touch. Write a message that reflects your unique bond with your Maid of Honor or Matron of Honor to be, and choose a card design that resonates with both of you.
Gift Bags
A customized gift bag not only presents your proposal in style but can also give her a practical keepsake she can use long after the big day. Consider adding her name or a fun phrase that embodies your friendship.
Customized Gift Boxes
Not keen on the pre-made proposal boxes and want to make your own? No worries, you can have a gorgeous customized gift box made and fill it with all your own special goodies.
With these creative packaging ideas, you'll make the final moments of your Maid of Honor proposal as memorable as the entire experience.
What to Look for in a Maid of Honor Proposal Gift?
When choosing a Maid of Honor proposal gift, consider something that reflects your unique bond, their personality, and showcases your appreciation. It should evoke emotions, make her feel special, and serve as a reminder of this significant moment.
Whether it's a heartfelt letter, personalized jewelry, or a thoughtful experience, look for a gift that speaks to your relationship and sets the tone for the exciting journey ahead.
Frequently Asked Questions
Curious about the ins and outs of Maid of Honor proposal ideas? And what about bridesmaid proposal ideas? We've got you covered with answers to the most common questions to help you navigate this exciting part of your wedding journey.
Do I need to give my Maid of Honor a proposal gift?
It's all about personal preference. While etiquette doesn't mandate a Maid of Honor proposal gift, it's a thoughtful gesture to ignite excitement for upcoming events. Plus, considering the financial responsibility your Maid of Honor will embrace, a proposal gift is often a welcomed token of appreciation for her support and commitment.
What if my Maid of Honor doesn't live close to me?
No worries! Distance can't dampen the Maid of Honor spirit. Embrace technology with virtual proposals—think Zoom calls or surprise doorstep deliveries. Plan a fun online game or trivia night to pop the question. Your Maid of Honor will feel the love from afar, and you'll create a memorable proposal, no matter the miles that separate you!
The Bottom Line
In the wedding planning journey, the "Will You Be My Maid of Honor?" moment is a highlight you both will be sure to cherish forever. From creative proposals that reflect your unique bond to thoughtful gifts and packaging that add extra fun, it's all about celebrating the extraordinary friendships that make your big day even more special.
Remember, there's no one-size-fits-all approach, so let your personality shine and make the proposal uniquely yours. Here's to the adventures, laughter, and unforgettable moments with your incredible Maid of Honor! Cheers!