5 Ways Bridesmaids Can Help the Bride With the Wedding Reception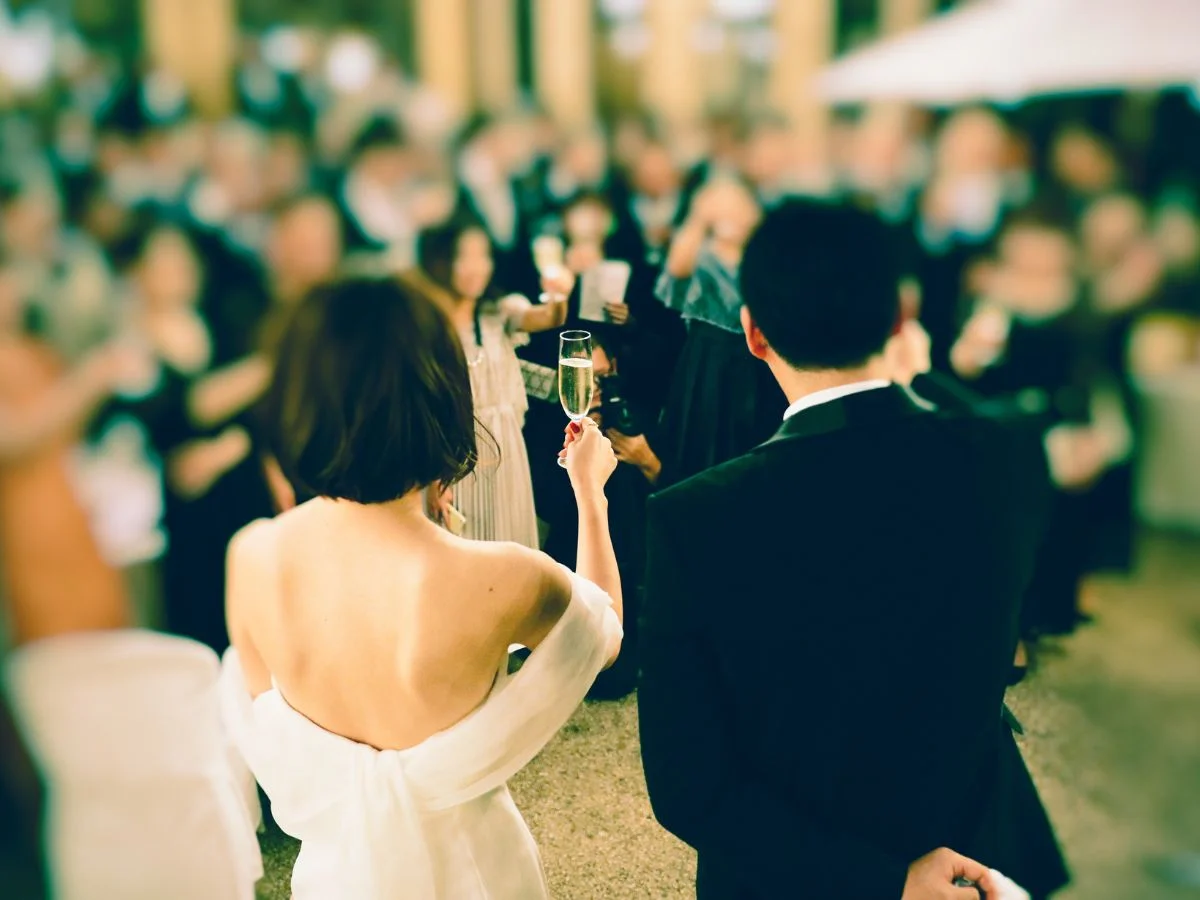 Being a member of a bridal party is a wonderful honor. Whether it's a close friend or family member, being next to your loved one on their special day is a pleasure you won't ever forget.
But this role also comes with added responsibility before, during, and after the big day. Ultimately, it's up to the bride and groom to determine which tasks they'd like some support with. But there are some common roles and responsibilities that are typically shared between the bridal party, and one of the most important is helping to plan and organize the reception.
After the formalities of the ceremony, a wedding reception is an excellent chance for the guests to mingle and dance the night away. However, an awful lot of planning and preparation goes into organizing this part of the day, which is why it's so important to be on hand to offer your support.
If you're wondering how you can help out, or are unsure about the sort of tasks a bride and groom may assign to you, here are a few of the most common ways bridesmaids can help with the reception.
Vetting vendors
We all know how important it is to find the right vendors for your wedding. And when it comes to the evening time, there are two main roles you'll need to fill – food and music. With so much going on throughout the wedding planning process, being on hand as a member of the bridal party to help the couple sift through tonnes of information and potential vendors can be incredibly helpful.
Whether they need a second opinion on a sample, help reading through reviews or perhaps support at a tasting, it's likely that you'll be involved in the all-important decision-making process. And, of course, you may need to rein them in if they get a little carried away and potentially lose sight of their budget!
Remember, when it comes to all of the big decisions, while they may value your input, the final say is ultimately down to the couple – don't make their lives harder by forcing your preferences on them!
Song choices
Once you've determined the sort of band or live performer you'd like in charge of your reception soundtrack, you can start thinking about a playlist and a don't-play list. These choices will be crucial in determining the overall vibe of your evening, so it's important to get them right. If you want to get everyone up on the dancefloor, think about the sort of songs that will appeal to a wide range of people, and don't focus too heavily on a particular niche, even if it's the couple's favorite genre.
Just as important as it is to suggest songs that the happy couple will likely want to feature on their playlist, you should also consider the tracks that should be avoided at all costs. Think about any songs that are attached to a bad memory, may be considered inappropriate or they simply don't like. This list can be given to the DJ or live band who will be able to tailor their set accordingly to avoid any mishaps.
DIY tasks
Many couples choose to embellish their venue with a few personal items or photographs that hold sentimental value. Doing so is a great way to make the space truly feel like yours, while giving the guests a more intimate glimpse into the lives of the bride and groom. As a bridesmaid or MOH you should be on hand to offer support in preparing the items and helping to decorate the venue.
The bride and groom may want to honor loved ones or celebrate their childhood by displaying some photos. Or, if there's a baker in the group, you could contribute some personalized cupcakes to keep the dancefloor fueled throughout the evening. You don't have to be the most creative person in the world; any special little detail that you contribute to the design or decorations will be more meaningful than having a coordinator sort it all.
Contribute to the entertainment
If you or another member of the bridal party has musical (or otherwise) talent, the bride might request a performance as part of the reception. Having a loved one perform a song or another form of entertainment is a wonderful way to truly personalize the occasion while making the bridesmaids an even more integral part of the special day.
Plus, if you manage to keep it a secret, it will make for a beautiful surprise for the wedding guests and is sure to be the most memorable performance of the night.
Welcoming evening guests
When the day arrives, it's easy to get swept up in the emotion of the ceremony, and come the evening time, you may feel like you want to let your hair down completely. And while you certainly deserve to enjoy the festivities, it's important to also be mindful that you still have some duties to perform to help out the couple once the reception begins.
There will likely be a horde of evening guests arriving after the wedding ceremony and there's a chance that some of these people don't know many others on the guest list. In order for everyone to enjoy the party, it's key that the evening guests are welcomed and made to feel comfortable by the wedding party.
Even if you don't necessarily know them well yourself, making some small talk with as many people as possible will help to break the ice and get everyone involved in the celebrations. Don't just mingle with the people you know best – make sure everyone feels welcomed.
The Bottom Line – How to be a bigger part of their special day
There are so many ways you can support the bride and groom when it comes to organizing the evening's festivities. Remember, while any offer of support will be appreciated, it's important to let the bride and groom stay in control and allow them to assign different tasks as they see fit. With your help and plenty of preparation, you're bound to all enjoy a magical evening celebrating the happiness of someone special.
Pin for Later!