Last-Minute Bachelorette Party Ideas that Are Easy but Epic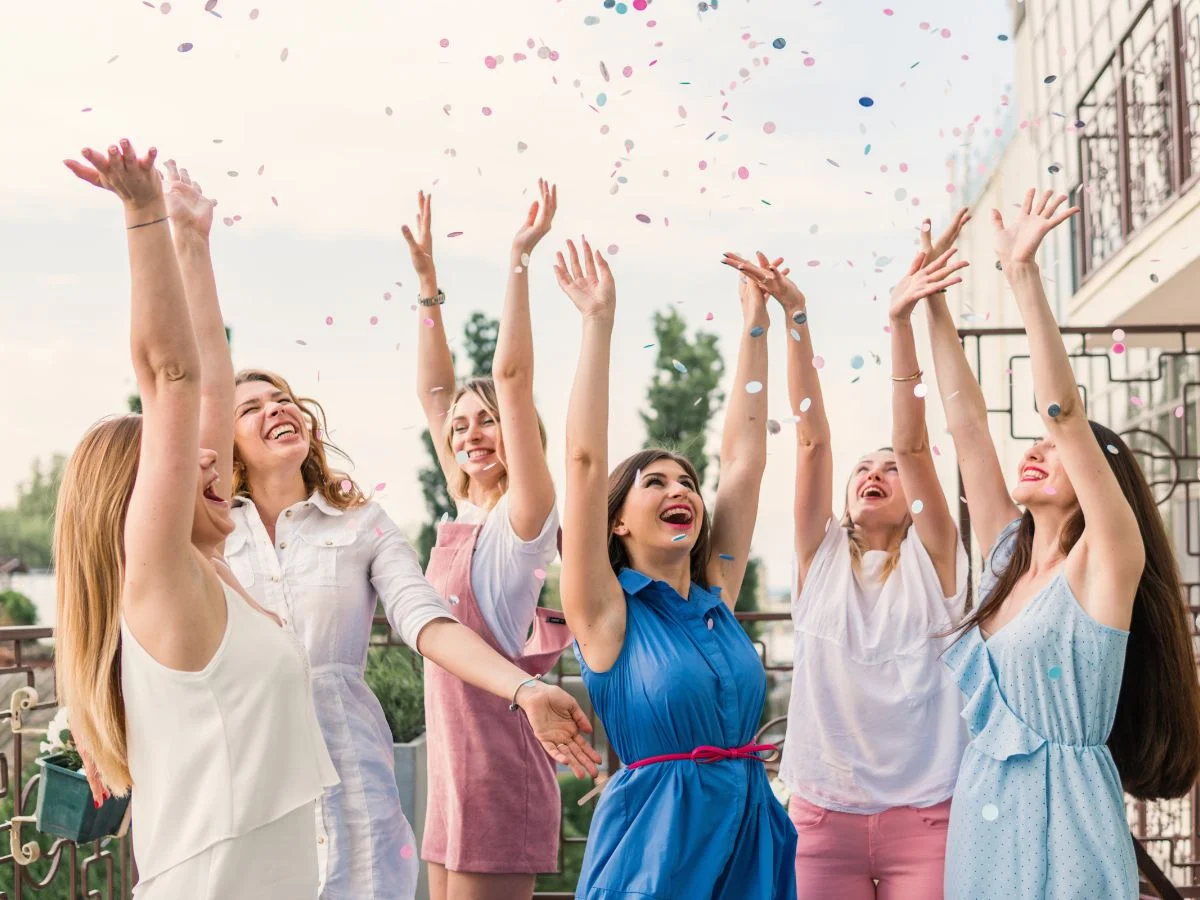 Whether the wedding has been booked at short notice, or the bash has simply been put on hold due to the long to-do list, planning a last-minute bachelorette party can be daunting. Once you've set a date and drawn up a guest list, you'll need to work out what you're going to do. Don't worry, we have a few last-minute bachelorette ideas to help the party go with a swing.
Last-Minute Bachelorette Party Ideas
Even when you're pressed for time you can still throw an epic get-together. Mix a little inspiration with effort and you can come up with a simple and quick bachelorette party to delight guests. Check out these ideas to get you started: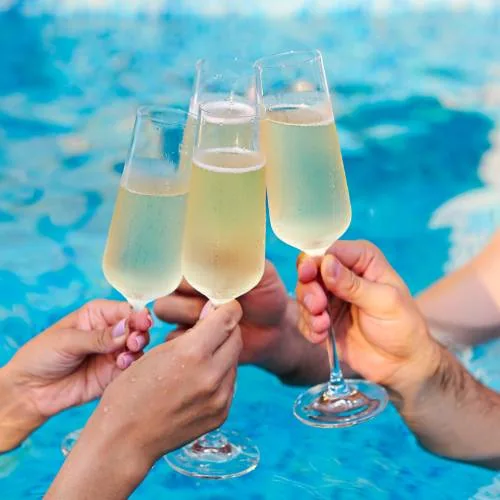 Dip Your Toes and Go Get Wet
For an easy bachelorette party that's splashing good fun, why not take to the water? Gather guests for an outdoor pool party complete with inflatables, music, and cocktails. You can even throw in a swim relay race or a game of water polo if you're feeling energetic.
If you prefer the idea of something more sedate book a hotel with a pool, enjoy a leisurely swim, and then lounge around for the afternoon, relax, and catch up on the gossip.
Beach lovers may want to swap pool antics for the deep blue sea and golden sand. Put your feet up, go for a paddle, or get competitive with a game of beach volleyball. You could also incorporate a boat trip – sail to an island and watch the sunset as you party til' dawn.
Down a Shot and Shake your Booty
As last-minute bachelorette party ideas go, a night on the town has to be one of the easiest to plan. If letting your hair down sounds like your sort of party you can head to your local bar for a casual evening out.
Up the ante by turning your night out into a bar hop and vow to try out every boozer in town. Down a few shots to get everyone in the mood and play a few party games to keep the atmosphere light and fun. Once everyone's loosened up you can round off the evening by shaking your booty at a buzzing club.
As a precaution, it might be a good idea to order snacks or make a pitstop for food, not everyone can handle their sauce. At one bachelorette party I attended, a guest got a bit carried away and ended up blowing chunks into a plant pot. Needless to say, the bartender wasn't impressed and we quickly moved on.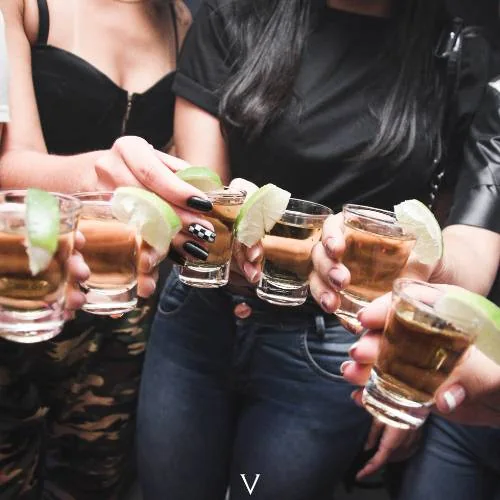 MODERN MOH TIP: If you're planning on visiting a popular bar, ask if you can book a booth or table to make sure you all have space to party. It's also worth trying to sweet-talk the manager into throwing in a bottle of bubbly or two for the bachelorette.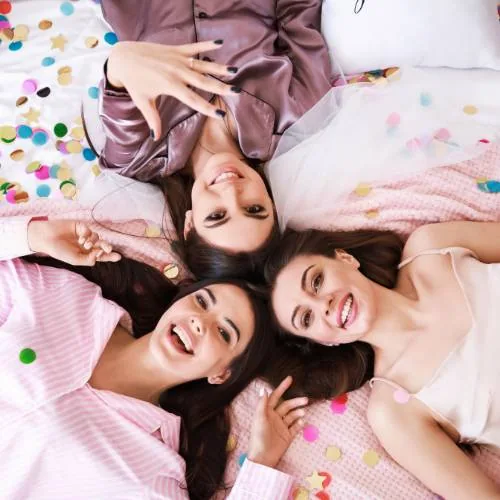 Late-night Chats and Midnight Snacks
Sleepovers aren't just for kids, grown-up slumber parties can be just as entertaining. If you can find a kind guest to play host, you can hold the bachelorette party at their home. If no one's brave enough to volunteer their pad as a sleepover haven book a rental for a night or two, or perhaps a large hotel room.
Get cozy and wrap up in fluffy blankets, immerse yourselves in late-night chats, and treat yourself to midnight snacks. Ramp things up a little with a cheeky game of truth and dare before you hit the sack.
Belt Out the Hottest Hits
For guaranteed giggles, you can't beat a karaoke session. Easy to organize and plan, karaoke enables you to belt out your fave hits as a solo artist, duo, or one large, noisy group.
Be it a nineties pop classic, a well-known number from a hit musical, a cheesy love song, or a billboard number 1, you don't need to be able to hold a note to belt out your fave tunes. Take along a blow-up guitar or a pair of bongos and make the most of any photo opportunities that come your way.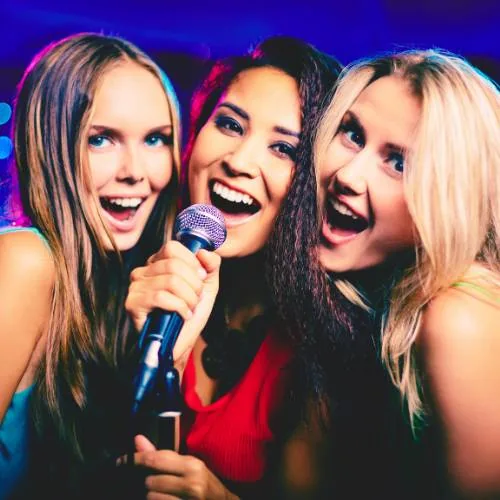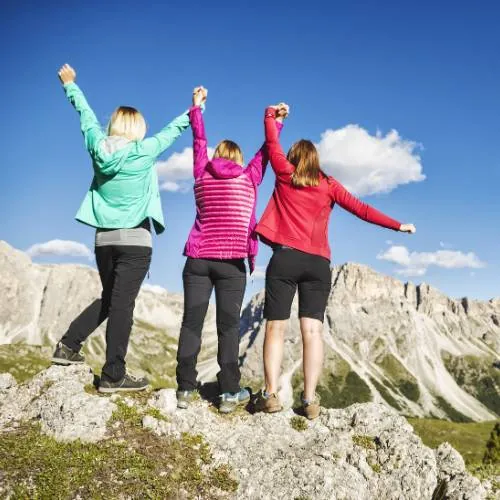 Fresh Air, Hiking, and Biking
Get the gang together and head for the great outdoors. If you own a pair of walking boots or sturdy trainers, a scenic hike makes for a simple and low-cost last-minute bachelorette party. In the interest of preserving group harmony, it's wise to plan the route so you don't end up lost. Pack snacks and a picnic, and schedule a refreshment stop or two.
Alternatively, opt for peddle power and go for a long bike ride. Again, route planning is essential here, as is making sure everyone is fit enough to join the fun. Off-roading down steep and muddy forest paths may be exhilarating to you, but the rest of the party might not share your enthusiasm or bravado.
Sporty Sisters
As it's short notice you might be limited in terms of booking sporting activities, but it's worth checking availability to see what's on offer.
Alternatively, team games provide a simple solution for a quick bachelorette party. Get the gang together for a volleyball tournament or book a pitch or court for a friendly game of soccer or basketball.
Bowling, paintballing, and laser tag are all good options too. Just make sure the competition is jovial rather than fierce, the bridesmaid at one bachelorette party I attended ended up with a black eye following a spirited game of dodgeball. Not a good wedding photograph look!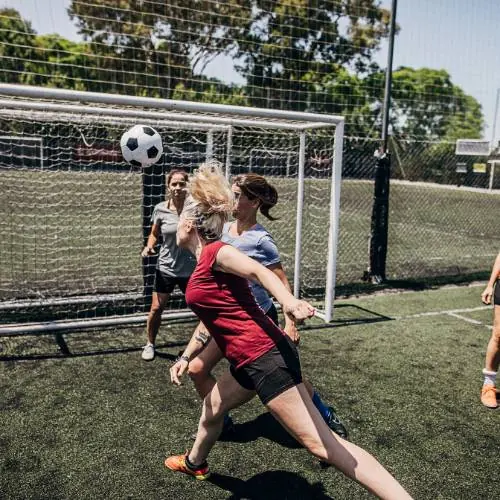 MODERN MOH TIP: Online inquiries are convenient but if you're pushed for time, you might get a quicker response by ringing the provider or venue directly. Don't forget to ask about group discounts!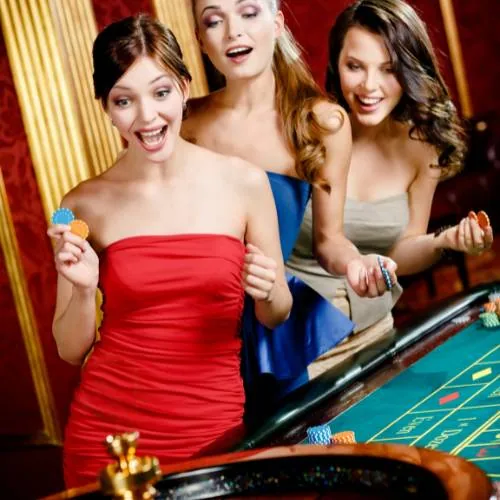 Play To Win
How about a games night for a quick bachelorette party idea? Ideally held in the bride's pad, or at the home of one of the bridesmaids, a games night is a good way to get everyone together and breaks the ice well. This is especially helpful if the bachelorette party has a wide mix of guests.
Invest in a roulette wheel and chips and glam it up for a casino night or opt for good old charades. If you like the idea of spicing things up choose an adult game such as cards against humanity or go wild with a drinking game or two.
Fill Your Faces
One of the most popular last-minute bachelorette party ideas involves glorious grub. Whether you're brunching, lunching, or sitting down to dinner or supper, food is always a winner. You can eat, drink and be merry somewhere fancy, but that might be tricky at short notice, so be prepared to shop around.
If you struggle to find a suitable location, you could plan the event at someone's home, or hire a rental for the night. Create the menu as a group and bring a dish each to ease the cost and cut down on the workload. Outdoor eating could be an option too, picnics and BBQs are a good way to socialize over hearty food, again you can all bring a plate and then just tuck in.
If that all sounds a bit too much like hard work why not let someone else take the strain? Hire a private chef or caterer to come in and whip up some delectable treats. Dress the table, get dressed up, and dine like royalty. You'll pay for the privilege of hiring, but you'll enjoy every mouthful, and there's no washing up either!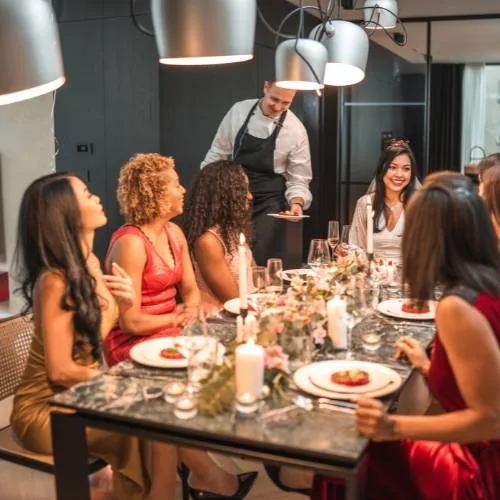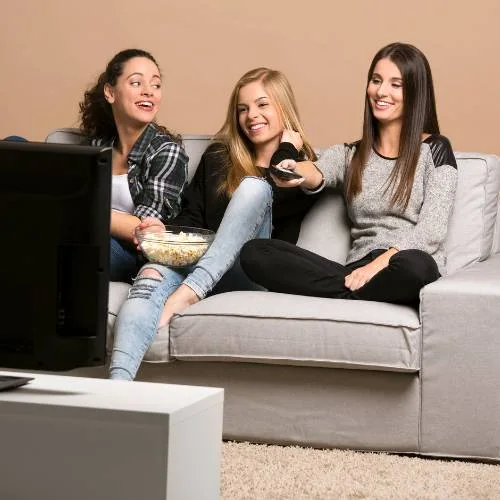 Popcorn and Chill
A night at the movies is perfect for a low-key event. Meet beforehand for a bite to eat or a quick drink, then take your seat and enjoy the show. The only downside is you can't chat and socialize whilst you're out at the movies.
If you like the idea of nattering and singing along or discussing how hot the leading man is you might prefer to hold the movie night in someone's lounge. Go for a chilled vibe with a pyjama dress code, popcorn, and hot chocolate or inject Hollywood glamour and make it a red-carpet night. Encourage guests to glam it up and invite them to sip champers, quaff down exquisite canapes and enjoy the premiere showing of your fave box-office hit.
Spit or Swallow?
What's your preference, spit or swallow? Thankfully, we're not talking about a night out with a gang of male hookers, that might be taking things too far! We're talking about the much more civilized (or uncivilized depending on how much you drink) wine tasting.
Do you have a penchant for a rich and full-bodied red? Or perhaps a crisp white is your poison? There's always a fruity rose to sip and savor too. Explore your options, you might be able to get a last-minute booking at a winery or restaurant, otherwise contact an expert and see if they offer at-home tasting sessions.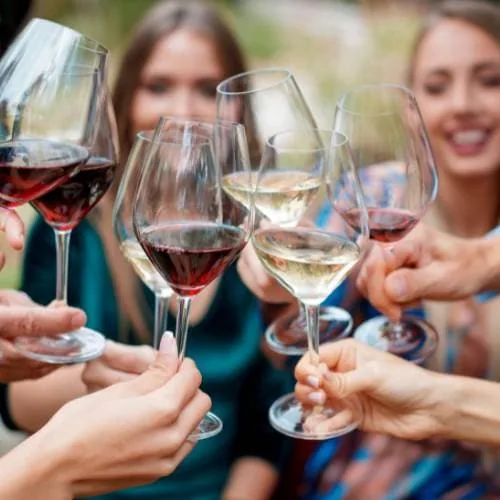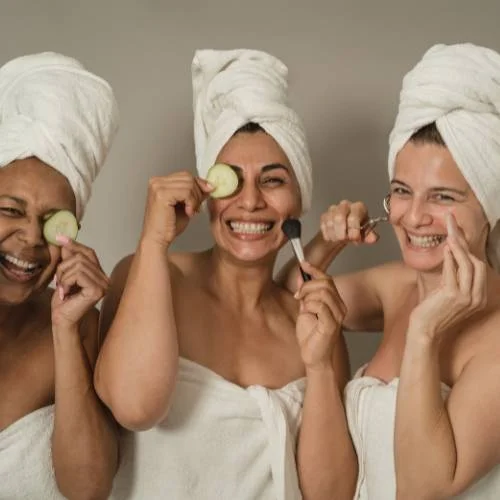 Soak, Steam, and Lounge
If you and your fellow guests love to get pampered, a spa day at a beauty salon or hotel could be the perfect last-minute bachelorette party. You'll have to see if anyone can accommodate a short-notice booking and you might have to be flexible around treatments, but the thought of soaking in a jacuzzi, steaming in the sauna, and getting massaged within an inch of your life should be enough to spur you on.
Alternatively, eliminate the need for booking (and save money) by hosting a DIY spa day. Again, you'll need a suitable room, be it someone's home, a rental, or a hotel suite. Light a few candles, put on relaxing music, wrap up in bathrobes, and relax.
MODERN MOH TIP: You can all chip in to buy face masks etc or whip up a few homemade treatments. If the budget stretches invite a couple of mobile masseurs or nail technicians to assist with your relaxation and beautification.
Whodunnit?
Like the idea of getting those brains into gear? A murder mystery evening will provide you with a mission and help your party bond too. You might be able to find an organized event to attend, but if not, you could always host your own.
I attended a murder mystery party for a friend's bachelorette and it proved to be a hilarious evening involving a corrupt cop, a tart with a heart, a revolver, and candlestick, and some very dubious questioning. I'm not sure how we pieced together the clues, but a few pornstar martinis later we managed to successfully identify the killer.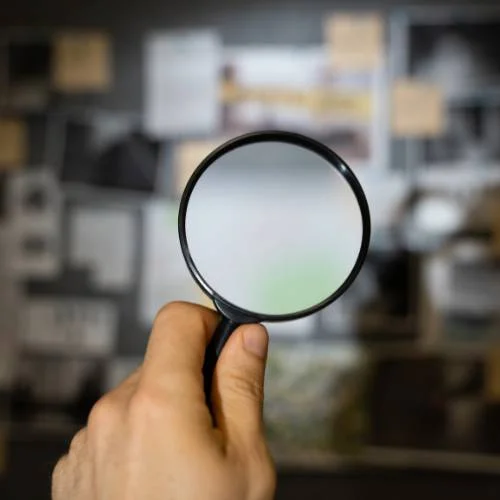 MODERN MOH TIP: You can purchase a ready-made game, complete with characters, clues, etc to save time or make your own. Guests will need invites and details in advance outlining their character and costume ideas – so this last-minute bachelorette party will only work if everyone has time to sort out outfits, props, etc.
FAQs
We know coming up with last-minute bachelorette ideas can be tricky, so we've tried to help by generating a few concepts. Here are a couple of FAQs to also help you on your way.
Do you have to have a bachelorette party?
Bachelorette parties aren't a mandatory part of the wedding, but they are great fun! Why miss out when you could get together for a fantastic final fling?
Can I plan a bachelorette party in a few days?
Planning a bash doesn't have to be complicated. Stick to a straightforward concept and you'll be able to organize and execute a memorable bachelorette party easily
What type of activities are best for a last-minute bachelorette party?
You don't have to compromise on your ideas for the ideal bachelorette party but it's best to keep things simple. It's easier to stick to one venue/ activity rather than combine a few. A day at the beach, a night out at a bar, and a scenic hike are simple but effective ways to celebrate.
Ready to plan a last-minute bachelorette party?
Now you've got a few last-minute bachelorette party ideas in the bag you should have no trouble planning a memorable get-together. Traditionally, the bachelorette party is planned by the maid of honor and bridesmaids, but sometimes the bride prefers to take the lead.
Either way, communication is key to a successful last-minute event. Sort out the date and guest list and if you're booking a venue or activity do it quickly to avoid disappointment. Ready to party? Make sure the wedding celebrations start with a bang.
Pin for Later!