13 Sober Bachelorette Party Ideas: Fun-Filled and Alcohol-Free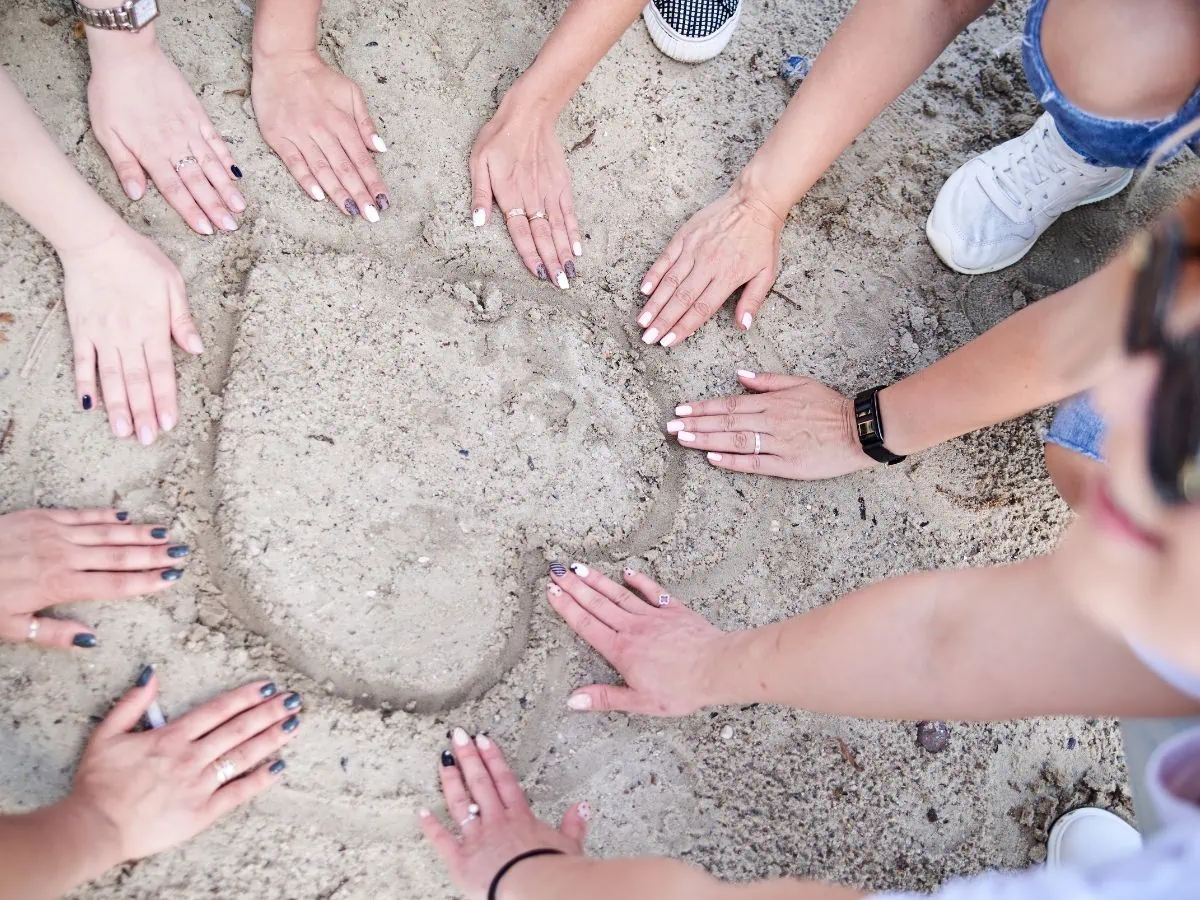 With sobriety on the rise, the traditional bachelorette parties of cocktails and partying are declining in popularity. Instead, brides-to-be are opting for different ideas for their last celebration of single life, especially if they or some of their guests don't drink alcohol. But what can you do to make a dry bachelorette party fun?
Whatever the reason for sobriety, there are plenty of activities that will make the bachelorette party fun for the bride and her guests. Below, you'll find 13 sober bachelorette party ideas that are sure to make everyone forget about the absence of alcohol.
Why Have an Alcohol-Free Bachelorette Party?
More and more people, especially of younger generations, are choosing to be alcohol-free. It's a personal choice, but here are some of the most popular reasons for not drinking.
Have fun without the hangover
It's all fun and games until you wake up the next morning feeling like death. Nausea, headaches, sensitivity to bright light…it's a horrible way to end a really fun night out. Despite what some people think, you can have fun without drinking and you'll also feel fresh as a daisy the morning after the night before!
Try new activities
Obviously, there are some activities that can't be done if there's also alcohol being consumed. Avoiding the drink means there are more options on how to entertain the guests.
Focus on self-care
Alcohol isn't good for you when it's drunk regularly. Not only can it affect your insides but it can also cause some external damage too, such as broken capillaries or bad skin. Not drinking will keep both your physical and mental health in good condition.
Save money
It can be a struggle to stretch the budget to include alcohol for the guests, especially if you're planning a large bachelorette party. Think about how that money could be better spent and see if you still want to have alcohol available.
Have more energy for The Big Day
Some brides still plan their bachelorette party close to their wedding day. If this is the case, avoiding the drink will reserve the energy needed for the biggest day of her life.
Avoid potentially embarrassing behavior
We've all been around someone who has embarrassed themselves when they've had too much to drink. The only surefire way to make sure this doesn't happen is to not drink at all. You don't want the bachelorette party to be remembered for someone's embarrassing behavior.
Top 13 Sober Bachelorette Party Ideas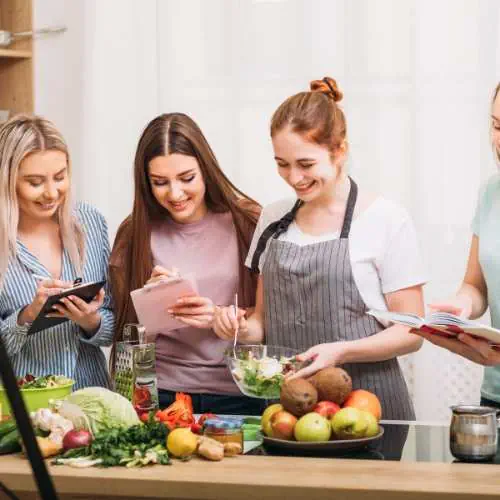 Focus on the Food
It's one of the simplest bachelorette party ideas but no one is going to turn down a meal out together or a cookery class to learn about a different cuisine. Or you could choose something a bit different and go on a restaurant crawl instead of a bar crawl!
Have a Pamper Party
Whether you choose to book a spa weekend or have an evening in with pedicures and pampering, relaxing with the bride-to-be is a great way to celebrate her getting married. Maybe look into hiring a beautician and have some professional treatments done in the comfort of your home.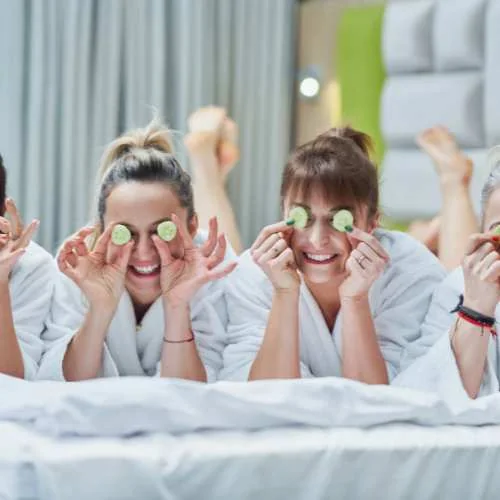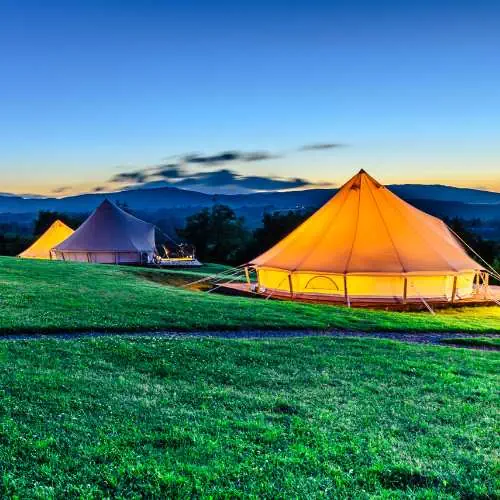 Go on an Outdoor Adventure
If the bride enjoys being in nature, planning her bachelorette party outdoors could be exactly what she wants. Camping, glamping, or even a hike through a local beauty spot are fantastic ideas. Or, if nature isn't her thing, what about tickets to watch her favorite sports team play?
Take a Group Exercise Class
One of the main reasons people don't drink is for health reasons. Why not expand on this idea and go to a group exercise class with the bride and her guests? It doesn't have to be high-intensity, doing yoga or Pilates would work fine. A boot camp might be worth considering if the bride is really sporty and into exercise.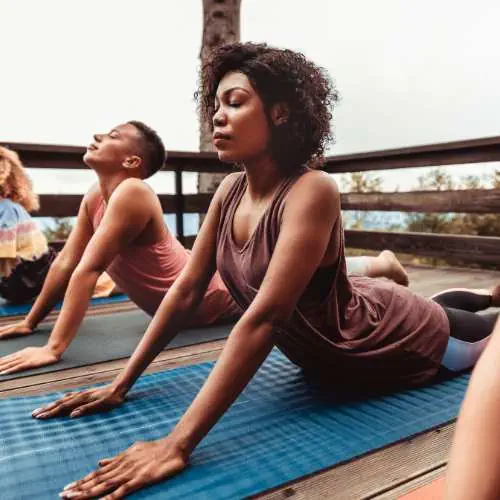 Get Out of Town
Destination bachelorette parties are on the rise and it's not difficult to see why. Spending time with friends and family, and exploring a new city, state, or maybe country sounds amazing. Whether you hit the beach, hire a lake house in the countryside, or head to a health retreat, it's sure to be a hit with all of the guests.
The Thrill of it All
Have you thought about an amusement park or carnival? It might sound unconventional but no bride wants a bachelorette party that's identical to everyone else's. This idea is perfect for an adrenaline junkie bride…just remember that her mom or MIL might politely decline the invitation!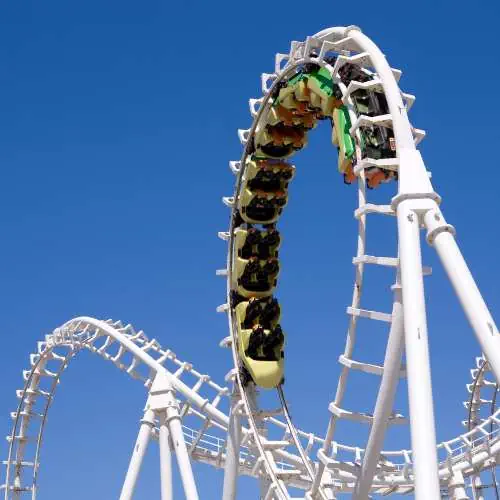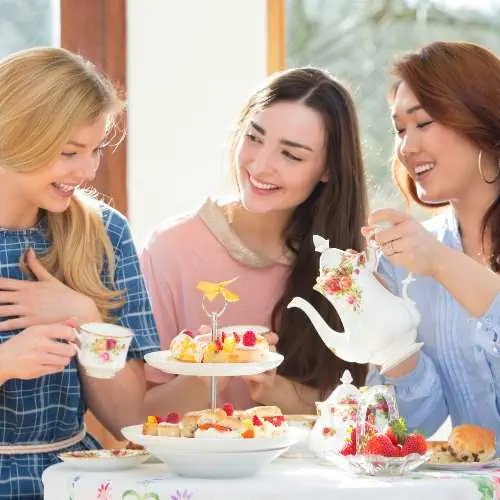 Indulge in High Tea
High tea can be a real treat and while there are some out there that do have the option of a glass of Prosecco, most are served with tea or coffee. Think dainty sandwiches, petit fours, macarons, scones with cream and jam…it's a bachelorette party idea that can be enjoyed by all guests, no matter their ages.
Go Back to Basics
Not every bachelorette party has to be over the top and extravagant. Go back to basics and consider a teenage-style slumber party. Bowling or an arcade also make good "basic" ideas, especially if the budget is tight.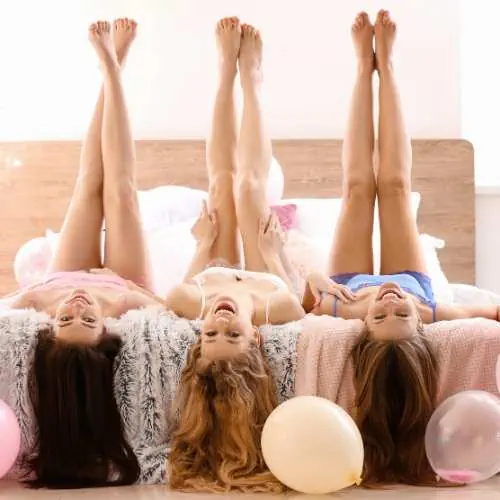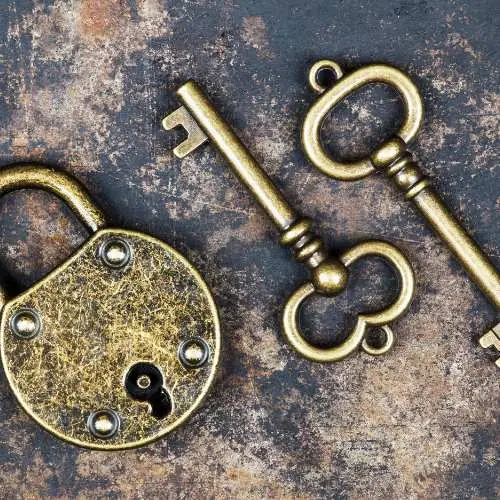 Put on Your Thinking Caps
Escape rooms are soaring in popularity, with new venues popping up in every city. Work together to try and escape within the time limit or how about breaking the group up and seeing which team can make it out the fastest. If escape rooms aren't your thing, what about a scavenger hunt?
Release your Inner Artist
Naturally creative people will appreciate this style of bachelorette party. Start searching for local group classes for pottery painting, sketching, or different types of crafts. It'll be nice for the guests to create something themselves to remember the bachelorette party by.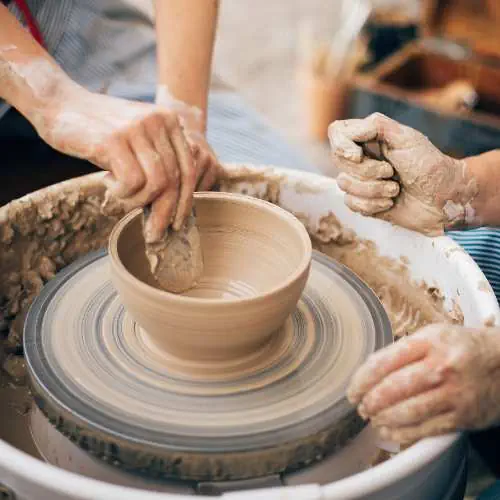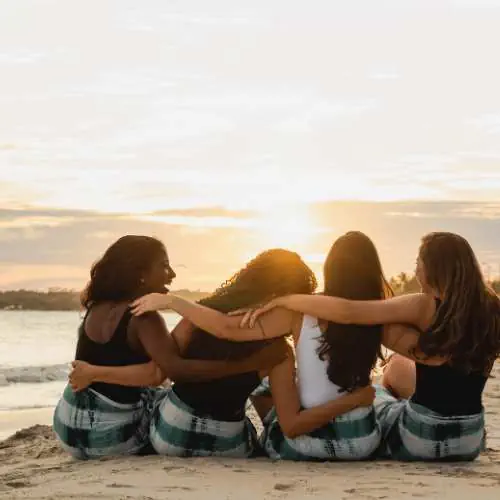 Have Fun in the Sun
If you live in an area that doesn't get much sun or warmth, consider planning the bachelorette party in a more tropical climate. Simply spending a weekend at the beach or maybe a pool party will be something different to the "everyday grind" while being relaxed and chilled out.
Book your Tickets
Look at concert dates for the bride's favorite artist or band. If they tie in with the bachelorette party, going to a gig is a great suggestion. Although, if music isn't her thing, what about tickets to a sports event or something similar? There are so many ticketed events that the bride-to-be is bound to enjoy.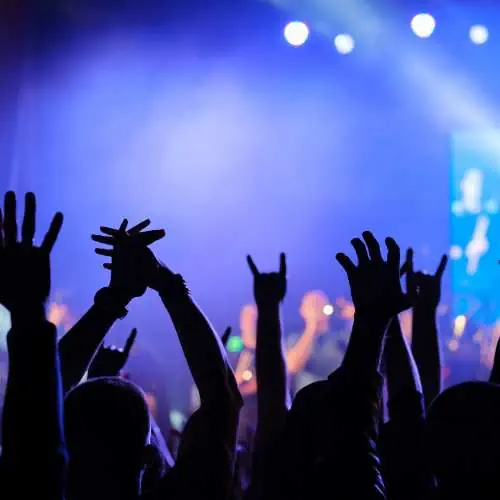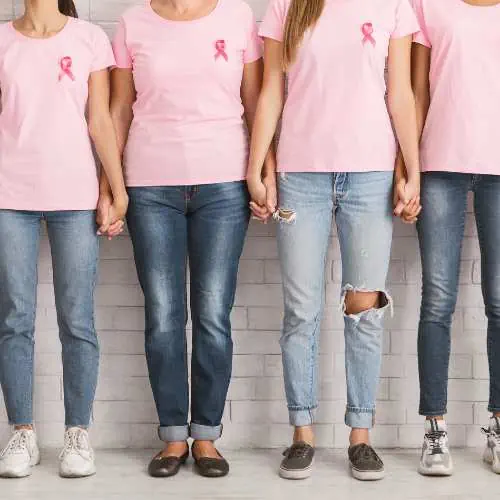 Time to Give Back
Not every bachelorette party has to involve an activity that will benefit the guests or the bride. Consider community service or volunteering at a local soup kitchen. It'll make you all feel good and it's a nice way to give back to the area you all live in.
Top Tips for Planning a Fun and Memorable Dry Bachelorette Party
Many guests will still expect booze to be featured in a bachelorette party because it's not the norm to throw an alcohol-free one. However, if you make them aware from the beginning and plan a really fun party, chances are that the alcohol won't be missed.
Consider the invitation wording for an alcohol-free bachelorette party
The invitation wording for a sober bachelorette party shouldn't be that different from one that includes alcohol. Instead of focusing on the use of "cocktails", "mimosas" or "booze" in the wording, try and base the invite around the activity or theme of the party. If you want it to be more obvious that alcohol won't be offered, slip in "mocktails" and hope that the guests pick up on your hint.
Organize fun alcohol-free bachelorette party games
Depending on the activity that the bride has chosen to do, there might be time for some fun bachelorette party games. Traditionally, these games would involve an element of alcohol, like truth or dare for example. But there are plenty of ideas out there for sober games. For example, how about a "would she rather" quiz? No alcohol is required and it's sure to get the guests talking and discussing the bride.
Plan some amazing non-alcoholic bachelorette party drinks and food
The food and drink are some of the key elements of any party or get-together and a sober bachelorette party should be no different. What about asking each of the guests to bring a grazing board that they've put together for food? Or hiring a local caterer to provide top-quality cooking?
As for drinks, there are so many delicious mocktail recipes available on the internet. Pinterest and Google are good places to start and you and the bride can have fun, trying out the recipes before the party and deciding which ones are your favorite.
Add some super fun gifts and capture the memories
You don't have to provide the guests with a favor but it's a nice way to thank them for taking the time to celebrate with the bride. You could go traditional with matching "Bride Squad" tees or go super simple and gift them something practical that they will use every day.
Make sure someone is on hand to take as many photos as possible of the day, it'll mean a lot to the bride to have something to remember her bachelorette party with. Why not give disposable cameras to the guests and task them with taking pictures throughout the day?
Alcohol-free Bachelorette Party FAQ's
What is a sober bachelorette party?
A sober bachelorette party is a party where no alcohol is served to the guests. This could be down to a number of reasons but they're becoming a more popular choice for brides-to-be.
What kind of drinks can I serve at a dry bachelorette party?
Anything you like as long as it doesn't contain alcohol. Many stores have a zero-alcohol section so go on a shopping trip and see what the bride fancies. Alternatively, why not have a go at making your own mocktails to serve to the guests? Soft drinks, such as Coke and Pepsi, are always a good choice too.
How can I make the bachelorette feel special without alcohol?
Focus as much attention as you can on the bride and what she wants from her bachelorette party. Plan an activity that she'll enjoy, pick food and drink she loves and surround her with her closest friends and family. She won't notice the absence of alcohol when she realizes how much effort you put into planning her bachelorette party.
The Bottom Line
Dry bachelorette parties might be rising in popularity but they can be daunting to plan. Turn it into a positive experience and use our sober bachelorette party ideas to think outside the box and plan something that you wouldn't have if alcohol was being served to the guests. As long as the bride-to-be enjoys herself and has fun, that's all that matters!
Pin for Later!