24 Bachelorette Party Ideas for the Unconventional Bride
Disclosure: This post contains affiliate links, meaning we earn commissions if you shop through the links below. As an Amazon Associate, I earn from qualifying purchases. Please read my disclaimer for more info.
When it comes to celebrating your bestie turned bride-to-be, there is no one way to go about it. While destination bachelorette trips are certainly on the rise, there is always something to be said for switching things up.
So if your bride is on the unconventional side, or simply isn't looking for an over-the-top bachelorette party, you've come to the right place. Below we've listed 24 fun bachelorette party ideas for the thrill-seekers to the money conscious and everyone in between!
Low-Key Bachelorette Party Ideas
Looking to have an easygoing, laidback weekend? Check out these eight low-key bachelorette ideas!
Take a Group Exercise Class
Our first low-key idea brings a whole new meaning to the phrase 'sweating for the wedding'. Not only is this a great choice for the fit and healthy bride, but for those who are looking for booze-free bachelorette party activities.
There are plenty of group class options to choose from, including SoulCycle and Barre, depending on your bestie's preferred method of exercise. And if your bride is more of an outdoorsy type, plan a group hike at one of your local parks or some morning yoga at a nearby beach.
Host an Old School Slumber Party
This is truly one of our favorite low-key and easy bachelorette party ideas because it is oh so fun and frugal. Instead of traveling out of state, or even city, simply host a girls' only sleepover full of everyone's favorite movies, snacks, and adult beverages.
Skip the traditional bachelorette party games for a round or two of telephone and be sure to choreograph at least one dance (that you should definitely perform at the wedding).
MODERN MOH TIP: If you have a large group, simply rent a local AirBnB for the night to fit everyone in.
Attend a Sporting Event
This next bachelorette party idea is for the bride who is a major sports fan. Whether it be football or basketball, baseball or hockey, sporting events are a great way to celebrate your future Mrs. (hopefully with a team win!)
MODERN MOH TIP: Be sure to purchase your tickets in advance so everyone can sit together and have a safe method of transportation to and from the event.
Take a Brewery Tour
Switch things up from your typical winery tour and take a trip to a brewery instead. The best part about this bachelorette party alternative is that nowadays there is a brewery in every other city, so you won't have to travel far.
Keep it safe by booking a party bus to take you girls around for the day, and be sure to double-check that at least one of your stops serves food.
MODERN MOH TIP: If you really enjoy one of the beers you taste, purchase a growler to take home and drink later that night.
Go Glamping (or Camping)
We love this low-key bachelorette alternative because it's perfect for both the rugged and not-so-rugged bride. Keep it old school by pitching a few tents and snuggling up in sleeping bags, or glam it up by renting a cabin out in the woods.
Either way, be sure to have a big ol' bonfire to roast your marshmallows over (s'mores highly recommended) and a few fun ghost stories worth sharing up your sleeve (possible Halloween bachelorette party idea!?)
Perform Karaoke
This one is a total must for any bachelorette party, especially for those of you who aren't afraid to put on a show. Trust us when we say there's no faster way to score a round of free drinks than by getting on stage and bringing down the house.
While karaoke bars may be a thing of the past, there's bound to be one found in every town if you search hard enough. P.S. We highly recommend Wannabe (Spice Girls) and Everybody (Backstreet Boys) as group go-to's.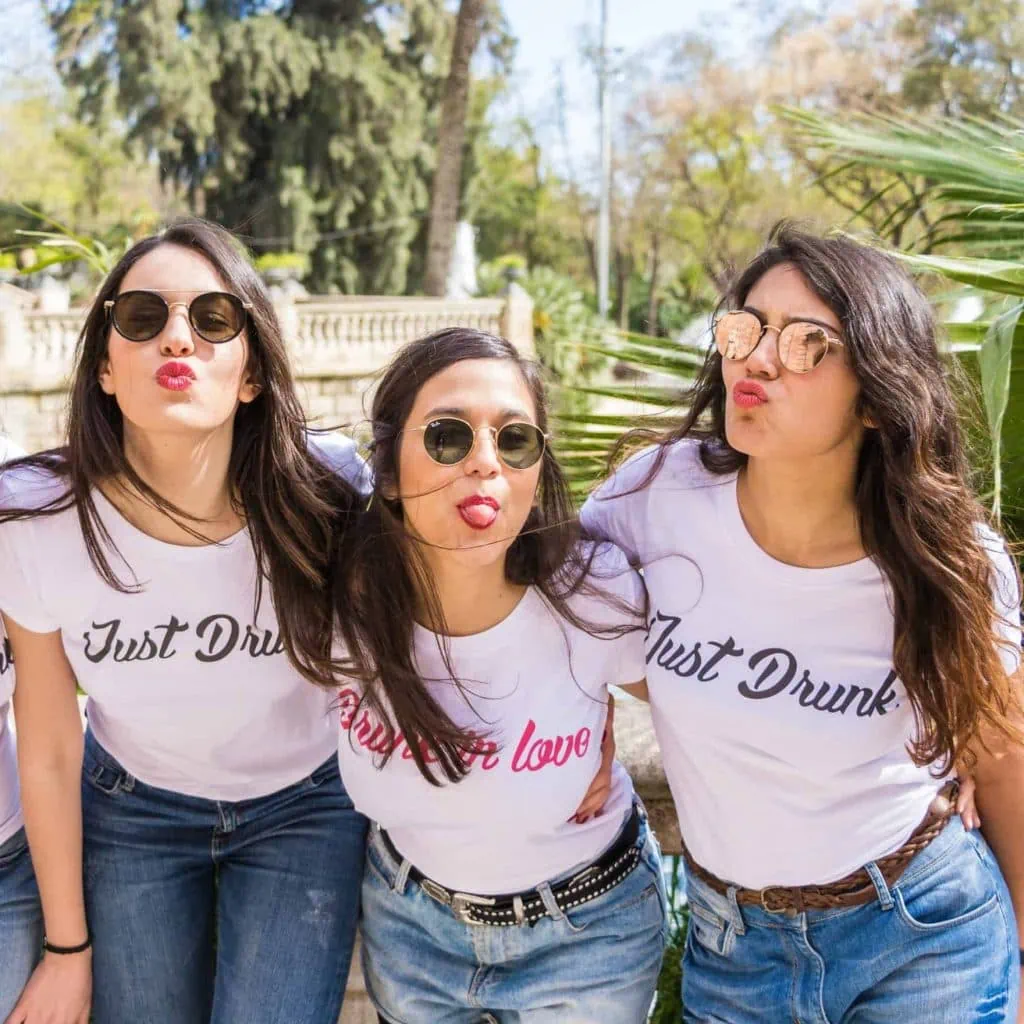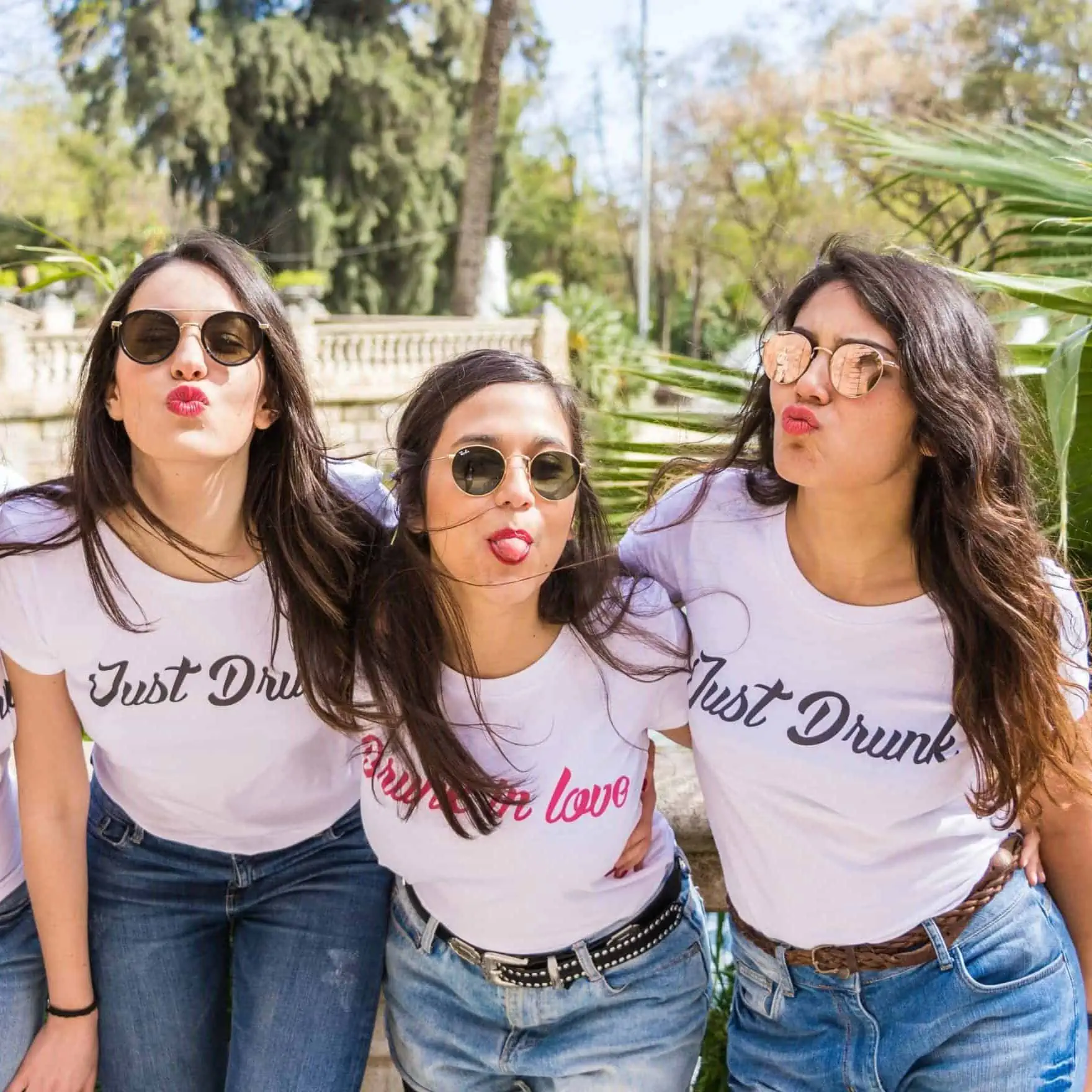 Snap Before and After Pictures
While this isn't one of those time-consuming bachelorette party activities, it's hilarious all the same. Once you're all glammed up and ready to hit the town, have each girl take a "before" picture (aka pre-tequila shots).
When you take the "after" picture is up to you. If you are coherent enough when you get back from the bar, we suggest doing it then (drunk photoshoots are the best, amiright?). If it's straight to bed, snap the shots the next morning (I woke up like this #flawless). Just don't forget the bachelorette accessories!
Board a Bachelorette Booze Cruise
Obviously, this bachelorette activity is dependent on the location and time of year, so it will not work for all groups. However, if you are traveling to a destination where booze cruises are a possibility, we highly recommend taking advantage of this option.
Whether you take a spin out on the open water or use your vessel as a means to bar hop, your bride will never forget her last sail before the veil. P.S. This is the perfect opportunity to rock those super cute matching suits you're always seeing!
Classy Bachelorette Party Ideas
Want to celebrate your bride-to-be in sophisticated style? Here are our eight favorite classy bachelorette party ideas!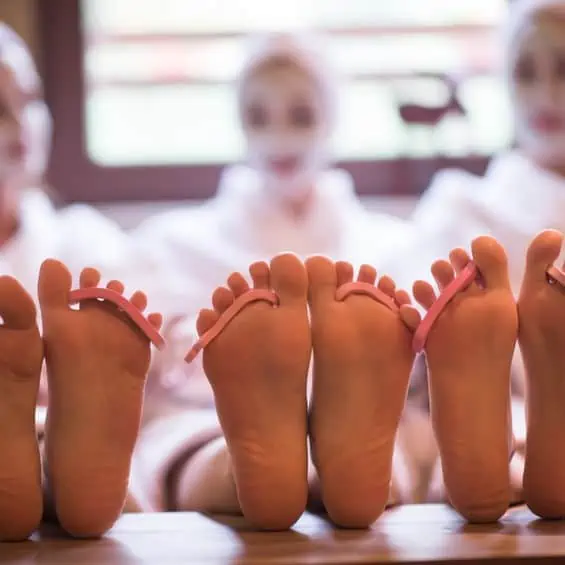 Book a Spa Day/Weekend
This classy bachelorette alternative is perfect for the bride who's looking for a little R&R before the big day. Make a day out of it by booking back-to-back facials and massages, followed by manis and pedis, at your local spa.
If your bestie wants to make it a fun weekend getaway, book a hotel for a night or two and spread your services out over a couple of days. Whichever path you decide to take, this is a guaranteed way to ensure your bride and fellow bridesmaids are cool, calm, and collected come wedding day.
Host a Wine & Paint Party
There are a few different ways to pull this idea off- You can either search for nearby restaurants that are having an upcoming wine and paint night or book a group class at a paint and sip studio in your area.
If anyone in your group is especially artistic, you can host the event at home and use them as your instructor. Whichever route you take, this is the perfect bachelorette party option for a classy bride.
Schedule a Bachelorette Photo Shoot
What better way to make all your Instagram followers jealous than by posting some seriously fun photos of you and your girls! If money is no issue, hire a professional to do hair and makeup and another to snap the pics.
Looking to save some dollars? Simply do your own hair and makeup then break out your iPhone 13s (they're basically professional cameras at this point, right?)
MODERN MOH TIP: Take some sexy, yet tasteful, photos of the future Mrs. so she can gift them to her hubby-to-be!
Make Some Craft Cocktails
Why pay a premium for craft cocktails made by someone else when you can just bring the bar to you? Research some seriously yummy cocktails (that aren't too hard to make) prior to the bachelorette party, then buy the necessary ingredients for each.
Once your girls' night is in full swing, take turns preparing each drink for the group and vote on your favorites. The best part about this idea is that you can make it as fancy (aka LBDs) or casual (aka PJs) as you'd like!
Have a Pool Party
Grab some extra glow for the big day by celebrating the bride-to-be poolside. Mix up some frozen cocktails, break out your favorite pool floats, and don't forget the SPF!
Save money with this bachelorette party idea by having everyone bring a dish, potluck style, or simply order a couple of pizzas to split.
MODERN MOH TIP: Close to the coast? This idea totally works for the beach too!
Take a Pole Dancing Class
We here at Modern MOH are not fans of hiring male performers at the bachelorette party, but we are totally fond of you and your girls performing for each other! Seriously, pole dancing classes are totally in these days, and for good reason.
Not only are they super fun and flirty, but they also make for a great workout too! So slip on your comfiest leggings and matching bachelorette party shirts, then get ready to shake what ya mama gave ya.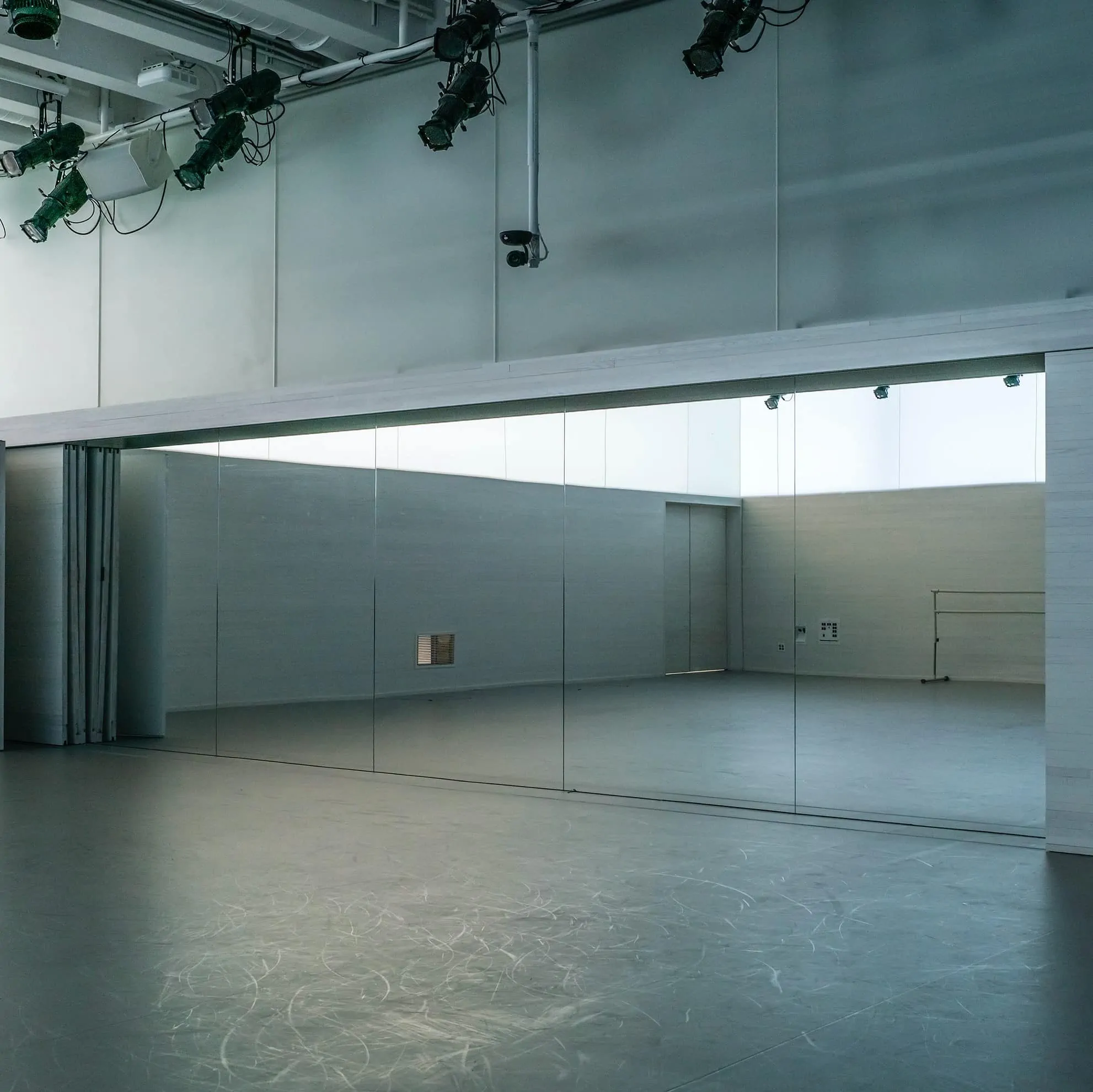 Book a Bachelorette Blow Out
We consider blow dry bars to be one of the greatest modern-day inventions. For real though, how freakin' awesome is it to have a professional style your hair without having to pay an obscene amount for a cut and color?
Because the blow dry bar trend is rapidly growing, you should have no problem finding a salon near you. Simply make a reservation for you and your bachelorette squad during the day and hit the town that night looking like runway models.
MODERN MOH TIP: This is also a great way to experiment with a hairstyle you're considering for the big day!
Find a Drag Show Brunch
If you've never been to one of these shows, you are seriously missing out. Trust us when we say you've never had a better time sipping mimosas and Bloody Marys than you have when dancing along with dolled-up drag queens.
While these shows are often found in big cities, you'd be surprised to find them hosted in many a small town USA (just ask Google). Most restaurants require reservations, so be sure to plan ahead, and don't forget to bring along your dolla dolla bills ya'll!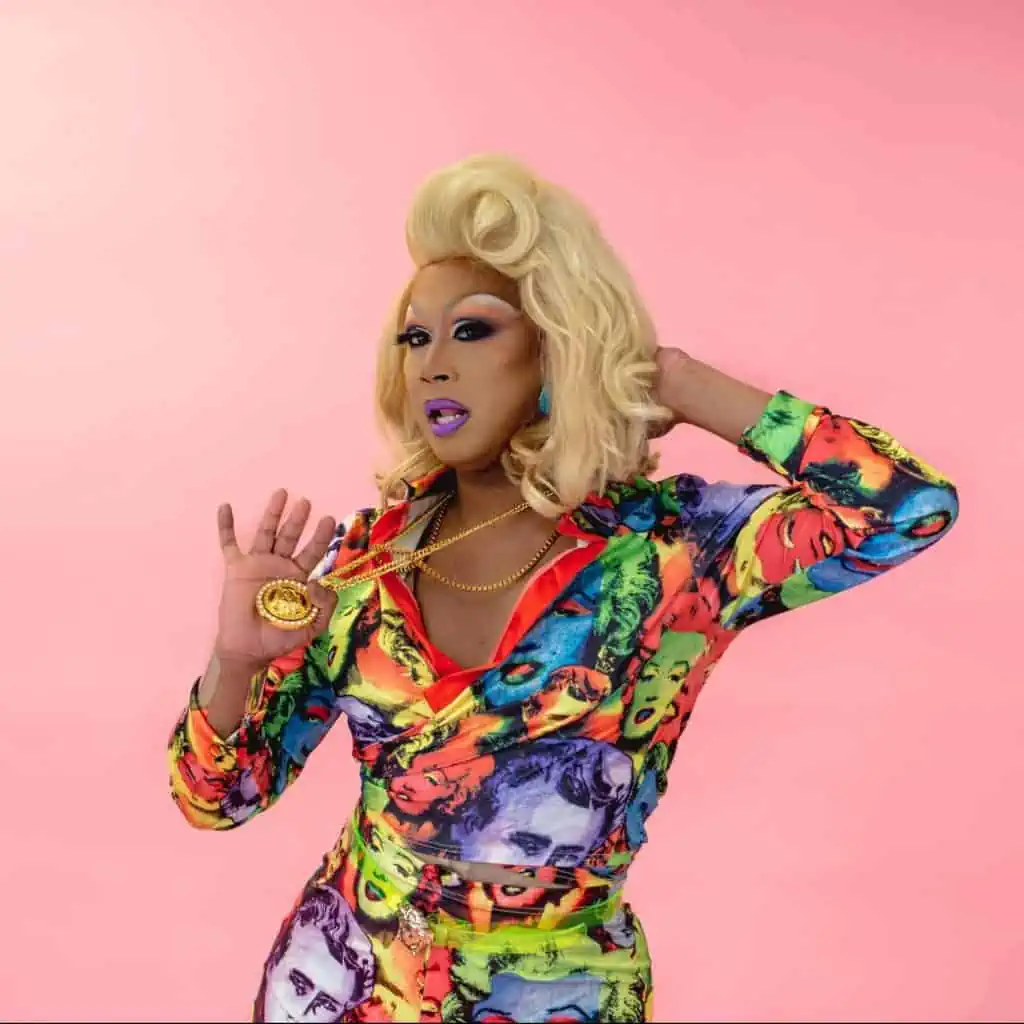 Unique Bachelorette Party Ideas
Searching for some seriously out-of-the-box bachelorette activities? How about one of these eight unique ideas!
Sign up for a Scavenger Hunt
What's more unique than having a bachelorette-themed scavenger hunt customized to your exact location? We can't think of anything!
Simply sign up with Let's Roam and their team of event planners and celebration experts will create the ultimate scavenger hunt adventure full of fun photo, video, and trivia challenges.
Attend a Music Festival or Concert
Calling all music lovers! We have the perfect bachelorette party idea for you. Depending on the time of year and type of music your bride and fellow bridesmaids like, you can attend a weekend-long festival like Coachella or Stagecoach, or a one-night concert featuring everyone's favorite artist.
If you want to keep it really low-key, simply find a local band your group enjoys and go see them at a nearby bar.
Visit an Amusement Park
This is the ultimate bachelorette party activity for all of you whose besties are still kids at heart. Gather up your girls and take a trip to your closest amusement park- Disney World, Disneyland, Six Flags, Busch Gardens, etc.- for a guaranteed fun time.
MODERN MOH TIP: Skip any lines by splurging on VIP passes and make sure everyone has a designated riding buddy!
Go Bungee Jumping or Skydiving
You either got sick to your stomach or excited butterflies after reading that. If it was the former, feel free to move past this idea, but if it was the latter- hello badass!
Obviously this alternative is not for everybody, and even if you like the idea, that doesn't mean your bride and fellow bridesmaids will. However, if you are surrounded by like-minded thrill-seekers, this is one of those unique bachelorette party ideas that will never be forgotten!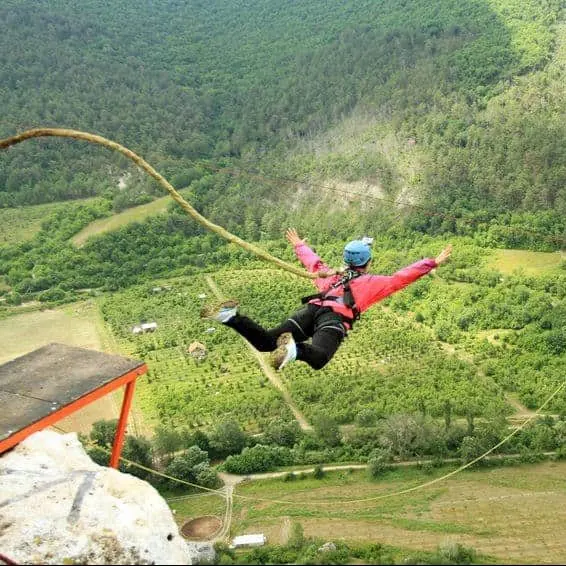 Play Bachelorette Party Paintball
This next unique and adventurous bachelorette idea is perfect for those seeking a little thrill while still keeping two feet on the ground. Beware that you may suffer a bruise or two along the way, so don't plan this fun outing too close to the wedding.
MODERN MOH TIP: Take your ensemble to the next level by having all the girls wear an old bridesmaid dress- it makes for a seriously hilarious picture!
Hire a Henna Artist
This is one of our favorite bachelorette party activities because it's not only totally unique, but super fun too! Before a night out on the town, have a local henna artist come to your place and give each girl some custom ink.
Have no idea where to find a henna artist? We recommend checking out The Bash or Thumbtack (you'd be surprised at how many options you have!)
P.S. Henna tattoos last up to two weeks, so if your bachelorette party is soon before the wedding, this might not be the choice for you.
Get a Psychic or Tarot Card Reading
There's no type of fun like the supernatural sort. And what better way to celebrate the bride's upcoming wedding than with a look into her future? Find a psychic or tarot card reader that will come to you from one of the websites above, or simply look up shops that are close to where you're staying.
MODERN MOH TIP: We recommend double-checking with the bride and the rest of the girls before booking, just to make sure everyone is comfortable with this particular bachelorette party idea.
Throw Some Axes
If your group is looking for a fun physical activity to burn off that pre-wedding stress, ax throwing is it. Our only rule with this bachelorette party activity is simple: please come back in one piece.
All jokes aside, this is also the perfect choice for those of you who like to get a little competitive with it. And while matching flannels aren't a must, we do recommend them for picture-taking purposes.
Pin for Later!