Creative Ways to Invite Your Bridesmaids: Making the Moment Special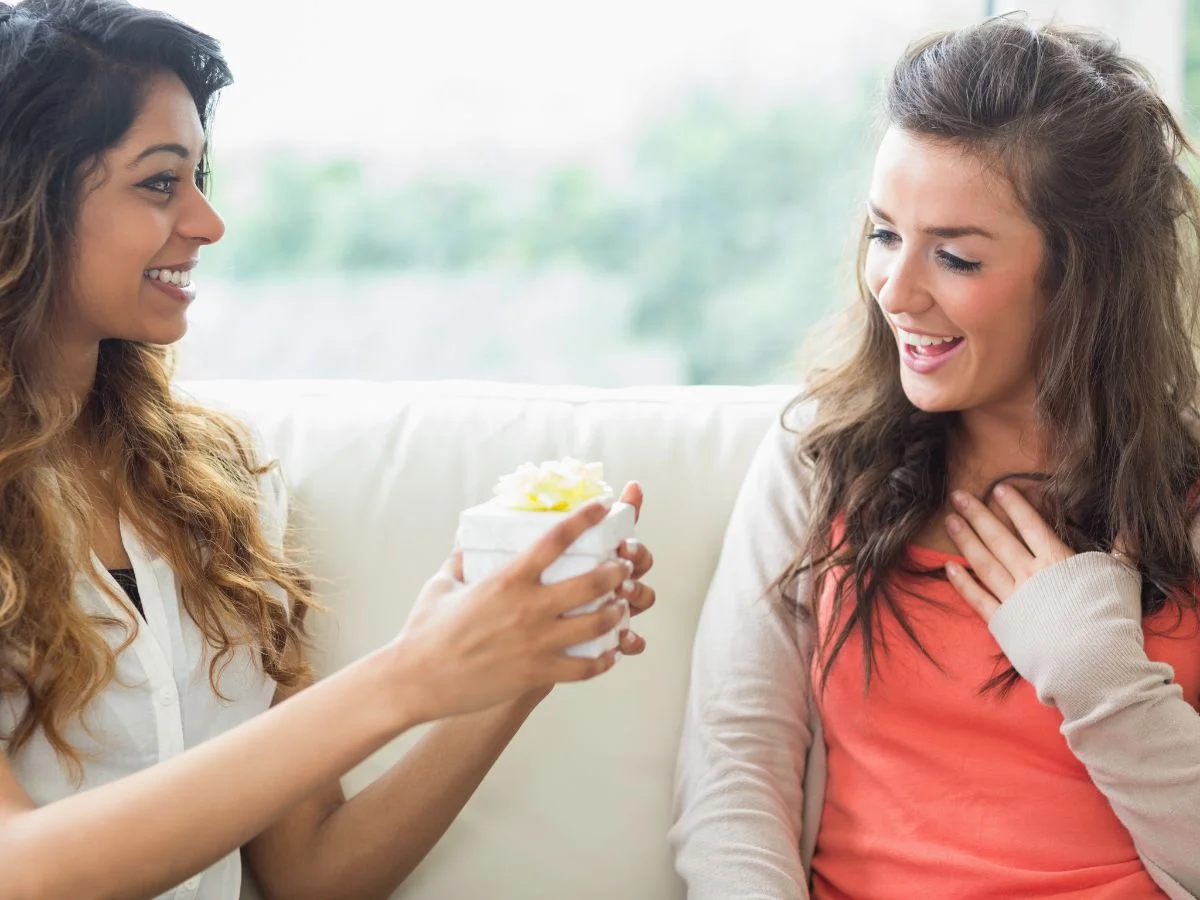 You've said "yes"! Congratulations! Now it's time to start gearing up for the big day – a magical journey packed with love, excitement, and unforgettable moments. But first, you need your ride-or-die crew to join you on this wild journey, 'cause where would you be without them? So, how to ask someone to be your bridesmaid?
Let's talk about that super special instant when you pop the question to your bride-tribe: "Will you be my bridesmaid?" It's a big deal in your wedding planning saga and it should be as awesome and one-of-a-kind as your relationship!
Not sure how to do it? We've got your back! In this article, we're dishing out all the creative and memorable ways to invite your squad to join you on this wild adventure. Think heartfelt handwritten notes, surprise parties, and everything in between – because we're all about making this moment unforgettable for you and your soon-to-be bridesmaids!
Let's explore how to turn a simple question into a memory that will last a lifetime.
When to Ask "Will You Be My Bridesmaid?"
The timing of asking friends and family to be your bridesmaids is crucial in ensuring a smooth and enjoyable wedding journey. It takes an average of 6 to 12 months to plan a wedding, and some couples even prefer 18 months for added flexibility.
The key here is the sooner, the better, especially if you have several bridesmaids and will need to coordinate dress shopping, planning, etc.
The same principle applies when considering the right moment to pop the question, "Will you be my bridesmaid?" Ideally, aim to do this between a year to eight months before your wedding.
Here's why:
Asking your bridesmaids well in advance allows them ample time to prepare, plan, and participate in the various pre-wedding activities, such as planning the bachelorette party and selecting their bridesmaid dresses.
This timeframe ensures they can commit and join you in this exciting journey without feeling rushed or stressed. Remember, a well-planned and thoughtfully timed invitation will make your bridesmaids feel valued and set a positive tone for the entire wedding planning process.
How to Ask Someone To Be Your Bridesmaid
To answer this question, we decided to seek out the opinion of an expert in the wedding planning space. "Bridesmaid proposals are definitely becoming a trend, and it's easy to see why," says John Anderson, Co-Founder of LifeLineWedding.com. "Asking someone to be part of your special day is an honor, and making it memorable is even better.
"When it comes to the best way to ask someone, there are so many unique ways that you can do so depending on your own personal style. Whether you want something more formal or informal, classy or humorous—you can make your special request one of a kind!"
Etiquette and Thoughts on Proposing to Your Bridesmaid-to-Be
When proposing to your bridesmaids, consider their personalities, your relationship with them, and your style. Here are some etiquette and thought suggestions:
Personalized Gifts: Show your appreciation with personalized gifts. Create a custom gift box or basket with their favorite items, such as a thoughtful note, a piece of jewelry, or a small item with sentimental value.
In-Person: Proposing in person can be a touching and intimate way to ask. This can be a one-on-one moment where you share your feelings and excitement.
Group Proposal: Invite all your potential bridesmaids to a special gathering or dinner. During the event, you can make a heartfelt speech and present each one with a proposal gift or card.
Video Message: If distance is challenging, consider sending a heartfelt message or arranging a video call. Share your emotions and ask the question personally, even through a screen.
Fun Proposal Ideas
Ready to add a dash of fun to your bridesmaid proposals? From treasure hunts to balloon surprises, here are whimsical and unforgettable ways to pop the question!
Scavenger Hunt: Create a fun and adventurous bridesmaid proposal by sending your friends on a scavenger hunt with clues leading to your heartfelt request at the end.
Customized Puzzle: Present a custom jigsaw puzzle with your question written on it. As they piece it together, they'll discover your invitation.
Bridesmaid Brunch: Host a brunch with your potential bridesmaids and hand them a menu that lists the roles they'll play at your wedding. This fun surprise will have everyone smiling.
Balloon Surprise: Fill a box with helium balloons and a personalized message inside. When they open it, your question will float out, adding a touch of magic to the moment.
Remember, the best proposal is one that reflects your unique relationship and brings joy to your bridesmaids. It's about creating a cherished memory you'll all look back on with a smile.
Bridesmaid Proposal Gift Ideas
As John Anderson wisely puts it, when it comes to proposing to your bridesmaids, thoughtful gifts can express your gratitude and make the moment unforgettable. Here are gift ideas that say it all!
Edible Bridesmaid Proposal Ideas
Why not sweeten the deal when asking your bridesmaids to join your wedding journey? Discover delectable ways to pop the question deliciously, from personalized cookies to bespoke macaroons and custom wine bottles.
Unique Bridesmaid Proposal Gifts
For those seeking creative and extraordinary ways to ask, think beyond the ordinary. Consider personalized tote bags, stylish eye masks, or customized t-shirts—gifts that showcase your bridesmaid proposal uniquely. These thoughtful items go the extra mile in making your request truly memorable.
Bridesmaid Proposal Jewelry
Glistening and meaningful, bridesmaid proposal jewelry is a heartfelt way to pop the question. These special pieces, from necklaces to bracelets, express your love and appreciation, making them the perfect pre-wedding gift for your cherished bridesmaids. Let's explore the world of sparkling sentiments!
Low-Cost Bridesmaid Proposal Gifts
Who says you need to spend a fortune on a bridesmaid proposal gift? Sometimes, simplicity is key. Discover affordable yet fun and unique gift ideas under $10 that express your appreciation in a budget-friendly way.
"Will you be my Bridesmaid?" Boxes
For a bridesmaid proposal that's both sentimental and stylish, "Will You Be My Bridesmaid?" boxes are the way to go. These thoughtfully curated boxes blend heartfelt tokens and personalized keepsakes perfectly, without the need for you to shop around. Let's explore the magic of these boxes!
Don't Forget the Details!
When it comes to your bridesmaid proposal, the devil is in the details. After selecting the perfect gift, don't forget the little touches that can elevate the moment from memorable to truly magical. It's all about creating a personalized, heartfelt experience that your bridesmaids will cherish forever.
The Power of Words
A well-chosen card or hand-written note can express your emotions in a way no gift alone can. Consider including a personal message or even a heartfelt poem that encapsulates your feelings for your bridesmaids-to-be. These heartfelt words can create a lasting connection between you and your bridal party.
Bridesmaid Totes and Gift Bags
Practical and stylish, these totes or gift bags not only hold your proposal gift but also serve as a useful accessory for your bridesmaids to use during your wedding preparations and beyond.
These totes make it easy for your bridesmaids to stay organized on your big day, holding all the essentials they may need – from makeup and hair accessories to a change of shoes or even a spare dress. And, these bags can be quite helpful for bridesmaids as they check off their to-do list on your big day.
Furthermore, they make for wonderful keepsakes, reminding your bridesmaids of the special role they played in your life.
Custom Bridesmaid Boxes
We shared some pre-filled box ideas earlier for those wanting a curated custom bridesmaid box. Now let's look at some empty box options if you want to combine your own "Will You Be My Bridesmaid?" card, personalized gifts, and perhaps some extra goodies. These boxes are not only beautiful but are also a complete experience in themselves.
Frequently Asked Questions
Do I need to give my bridesmaids a proposal gift?
While it's not obligatory to give your bridesmaids a proposal gift, it's a heartfelt gesture that can strengthen your bond. John says, "It's about thoughtfulness, not extravagance. A token of appreciation, even a small one, is a lovely way to express your gratitude for their support and commitment on your special day."
Should I get all bridesmaids the same gift?
It's not necessary to get all your bridesmaids the same gift. Personalization to suit unique personalities can be a fun and thoughtful option. As John advises, uniformed items can create a sense of unity among the bridesmaids while emphasizing your gratitude for their presence on your big day.
Balancing individuality and unity in your gift choices adds a delightful touch to your bridesmaid proposals.
The Bottom Line
In the art of proposing, how to ask someone to be your bridesmaid is not just about the question but the experience. Your bridesmaid proposals should reflect the unique bonds you share and your personal style.
Whether it's a heartfelt card, a personalized gift, or a special keepsake, the choice is yours. Remember, your bridesmaids are the stars of your journey—making the proposal special is just the beginning. So, choose your bridesmaids wisely, propose with love, and embark on this beautiful adventure together.