Calling all maids and matrons of horror! Is your bride-to-be one witchy woman who loves all things Halloween? If so, you've come to the right haunted house. Follow along as we bust open our spell book and conjure up some seriously spooky ideas for your bestie's last boo before "I do". 
1. BOOloons
Decorate your digs with these punny picks
2. Freaky Favors
Fly in style with these awesome accessories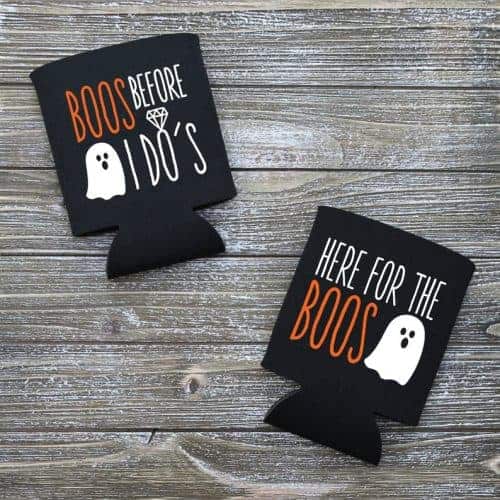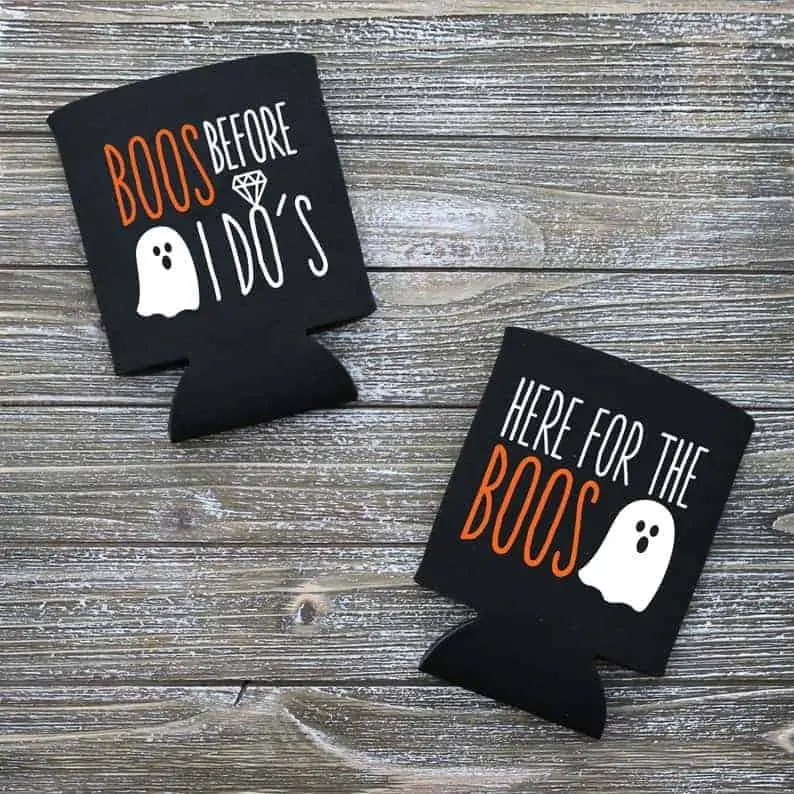 3. Ghastly Garb
Mix and match with these fangtastic finds
4. Deadly Drinks
Party it up with these BOOzy beverages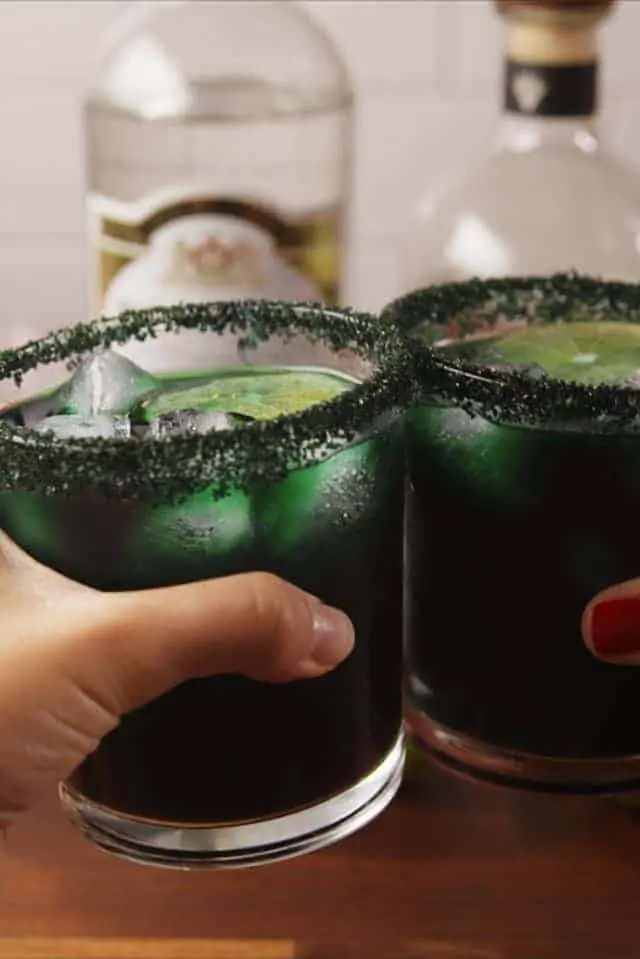 5. Ghoulish Games
To get your competitive spirits going 
Eyeball Beer Pong– Put a twist on the traditional party game by using plastic eyeballs instead of ping pong balls.
Bobbing for Alcohol– The grown up version of bobbing for apples. Fill up a bucket with water and mini liquor bottles.
Circle of Death (aka 'Kings')– Fill a plastic pumpkin with your cocktail of choice and whoever draws the last card must drink it all. Play each card by whatever rules you wish (2's you, 3's me, etc.)
6. Bloody Bonuses
For some extra chills and thrills
P.S. Check out some more bachelorette party ideas here.