What can Bridesmaids Carry instead of Flowers?
Disclosure: This post contains affiliate links, meaning we earn commissions if you shop through the links below. Please read my disclaimer for more info.
For generations, brides and their wedding parties have delighted in following a string of beloved traditions, from cutting the cake and exchanging heartfelt vows to wearing cherished heirlooms and incorporating "something old" and "something new." Among these time-honored customs, the bridal bouquet and bridesmaids' bouquets have long adorned the hands of female wedding party members.
However, in recent years, a wave of modern brides has embraced the opportunity to infuse their unique personalities into their special day, challenging the boundaries of tradition. As a result, we are witnessing a fascinating evolution in wedding aesthetics, exploring exciting alternatives to classic bridal bouquets. Join us as we explore what can bridesmaids carry instead of flowers, uncovering the delightful ways an alternative bridesmaid bouquet can reshape the very fabric of weddings.
Bridesmaid Bouquet Alternatives and Tradition
Traditionally, vibrant floral bouquets have played a central role in completing the enchanting ensembles of bridal parties. Undeniably captivating, these coordinated blooms have long been a staple of wedding traditions.
"The choice of flowers is something that is delicately picked out because it can often carry some personal meaning. It can be the bride's favorite flower, or the first flowers that the groom has given to the bride. The most spiritual brides can choose flowers according to the significance they carry; white roses and lilies for purity, baby's breath for everlasting love, callas for beauty, orchids for fertility, etc." says Megan Nova, wedding planner and author with AwesomeBridal.
However, don't fret if you're yearning for a touch of uniqueness, as there are many exciting alternatives to explore. The possibilities are endless, whether you desire a different shape, a diverse range of materials, or even a departure from bouquets altogether.
Gone are the days when colorful blooms were the sole norm for wedding celebrations. Today, in response to the ever-evolving question of what can bridesmaids carry instead of flowers, innovative trends have emerged, offering exciting options that go beyond traditional bouquets.
Brace yourself for a world of parasols, lanterns, clutches, kissing balls, and even musical instruments as we embark on a journey to discover new and captivating ways to make your wedding uniquely you.
Why bridesmaid bouquet alternatives are trending
Bridesmaid bouquet alternatives have been gaining popularity for several reasons. Primarily, they allow brides and wedding parties to embrace their unique personalities and inject creativity into their special day. By ditching the traditional floral bouquets, bridesmaids can make a memorable statement and create visually stunning ensembles that perfectly align with the overall theme and style of the wedding.
"Weddings are becoming more and more unique," says Nova. "Every couple tries to do something different and leave a personal mark on their celebration. Whether they want to save money or simply be remarkable, this attitude is present even when it comes to the bridal party flower bouquets."
In addition to the opportunity for self-expression, alternative bouquet choices offer practical considerations too. Seasonal variations and weather conditions play a significant role in determining the availability, durability, and cost of certain flowers. Opting for alternative materials allows for more flexibility, so brides can go for something more suitable for the time of year and climate.
What Can Bridesmaids Carry Instead of Flowers?
So, just what can bridesmaids carry instead of flowers? The possibilities are as vast as your imagination allows. From charming parasols that evoke a whimsical ambiance to elegant clutches that blend style and practicality, let's explore the endless options available to bridesmaids seeking a bouquet alternative. We're sure that you'll be able to find something that perfectly complements both your style and the overall wedding aesthetic.
Let's get started with some Instagram inspiration!
Feathers
"The most common bouquet alternatives are feather arrangements, especially for the classic and tender brides who want to stick to the traditional but still desire to add something personal to their wedding," says Nova. Feather bouquets offer a luxurious and glamorous alternative to traditional floral arrangements. With their softness, elegance, and unique texture, feather bouquets create a stunning visual impact, adding a touch of sophistication and intrigue to the bridal party ensemble.
Ivory Feather Bouquet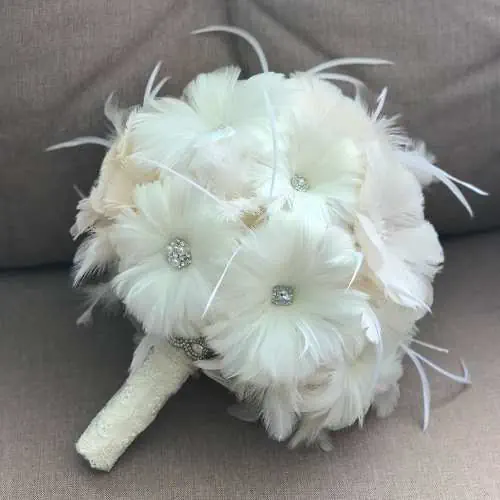 Boho Feather Bouquet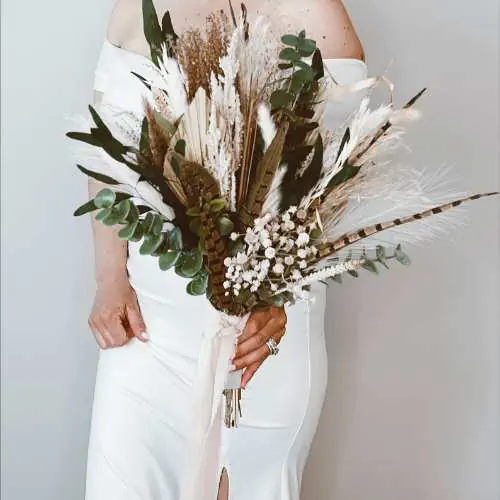 Gatsby-style Feathered Fans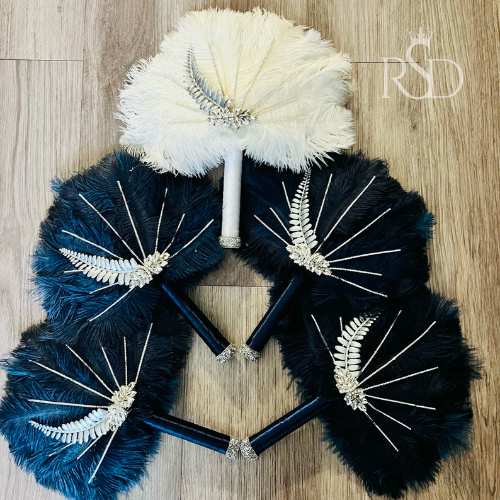 Lanterns
Bridesmaids can carry fun and unique lanterns, such as retro candle holders, Japanese-style lanterns, and hanging tea light lanterns, as charming alternatives to traditional flower bouquets, adding a touch of enchantment to their walk down the aisle.
Retro Candle Holders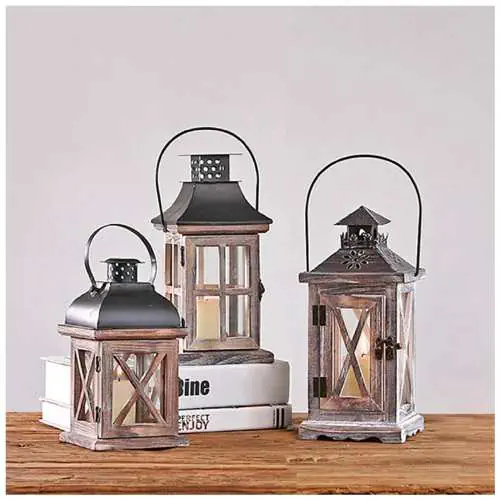 Japanese-style Lanterns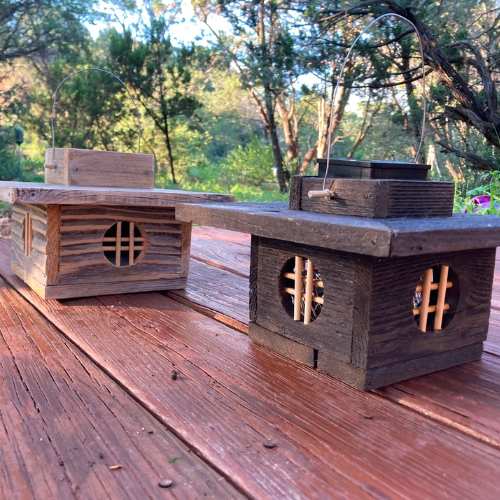 Hanging Tea Light Lanterns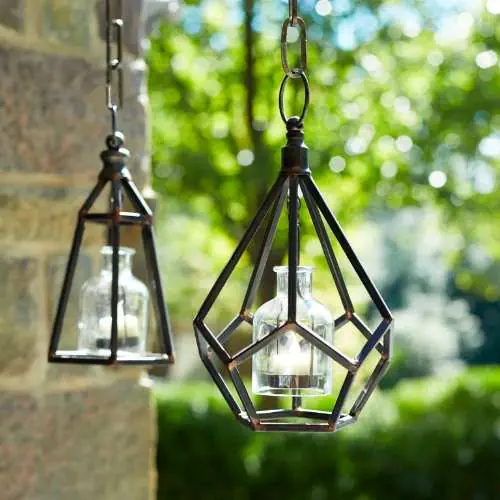 Parasols
"Vintage-looking parasols are becoming really popular. Not only are they beautiful but they are also useful to help bridesmaids through the heat or sun of an outdoor wedding," says Codey Erin, founder and creative director of Codey Erin Event Company in Toronto.
Parasols are a delightful bridesmaid flower alternative that not only adds a touch of elegance and whimsy to the walk down the aisle but also provides ample photo opportunities before, during, and after the ceremony, making them a versatile and practical choice regardless of the weather.
Colorful Paper Parasols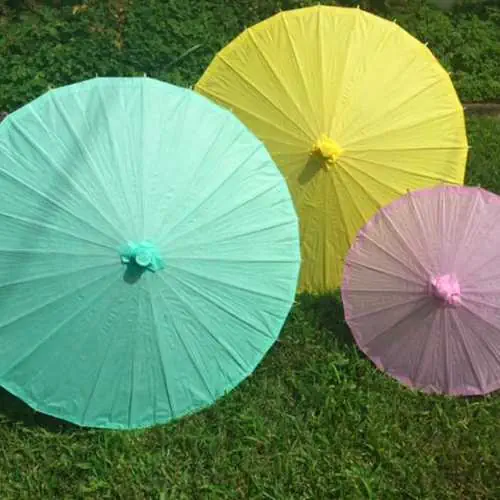 Victorian Lace Parasol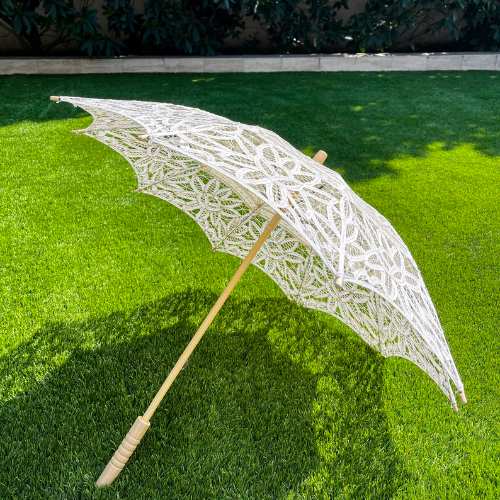 Wedding Umbrellas in Bulk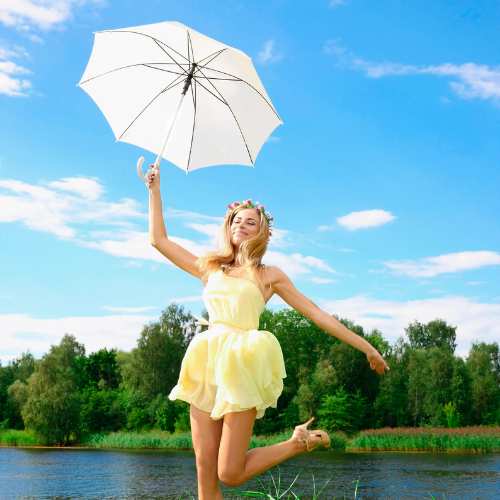 Books
Who says books are just for reading? For a truly unique experience, bridesmaids can carry classic love stories wrapped in lace down the aisle, creating a literary-inspired twist on the traditional bouquet. Each member of the wedding party can even highlight their favorite passages in advance, offering a personal touch that the bride and groom can enjoy long after the ceremony.
Fans
Beat the heat and make a stylish statement by carrying a fan down the aisle instead of flowers. Not only will it keep you cool, but it adds a touch of elegance as you gracefully walk toward your happily ever after.
Raffia Fans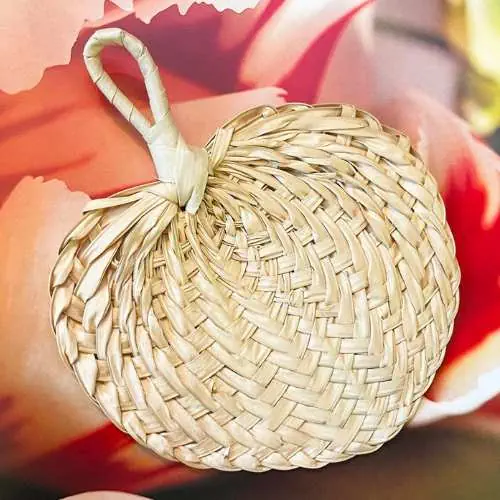 Personalized Wedding Fans
Colored Hand-Held Fans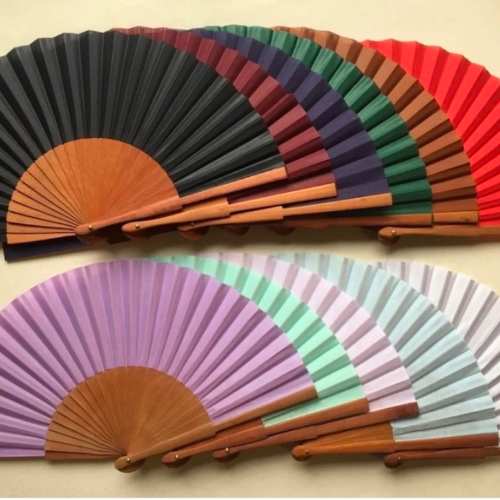 Artificial flowers
Silk, paper, and clay flowers offer a perfect alternative to fresh blooms, particularly when allergies are a concern. These meticulously crafted bouquets provide the beauty of flowers without triggering any sensitivities. On the other hand, dried flowers present an elegant and whimsical approach to floral arrangements, adding a touch of charm and nostalgia to the big day.
For an added bonus, clay flowers can be carried down the aisle in pots, and then left near the bride and groom to create an elegant display that everyone can enjoy during and after the ceremony.
Silk Bouquets
Song Lyrics Paper Flowers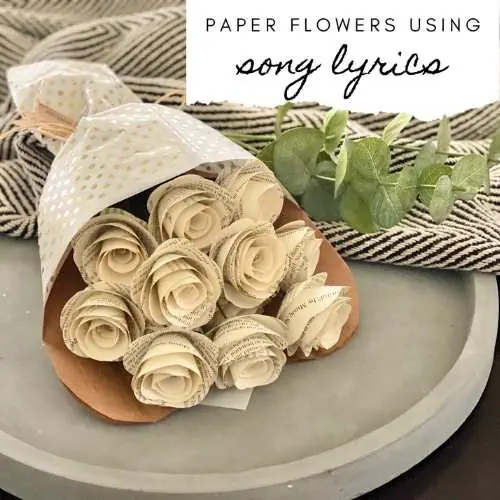 Polymer Clay Flowers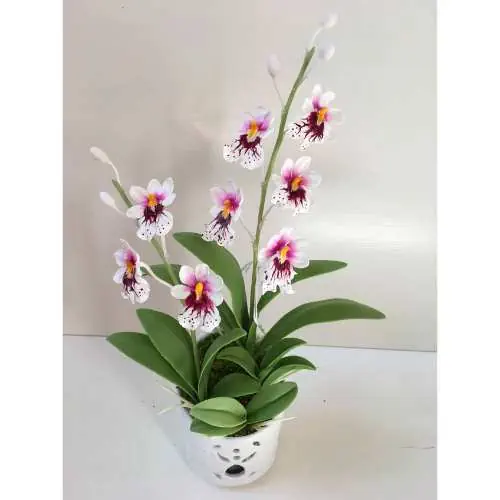 Greenery and grass
Embracing the natural beauty of greenery in lieu of traditional bouquets brings a fresh and organic touch to wedding aesthetics. Incorporating lush foliage and verdant leaves can create stunning arrangements that exude a sense of timeless elegance. By opting for greenery, bridesmaids can enjoy bouquets that are not only visually captivating but also symbolize fertility, growth, and everlasting love, adding a meaningful touch to their walk down the aisle.
Eucalyptus Bunches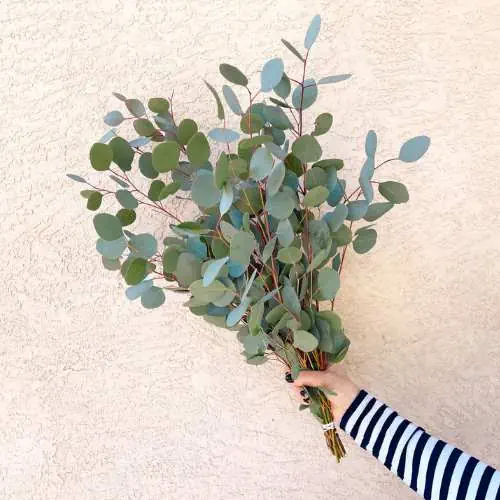 Greenery Bouquet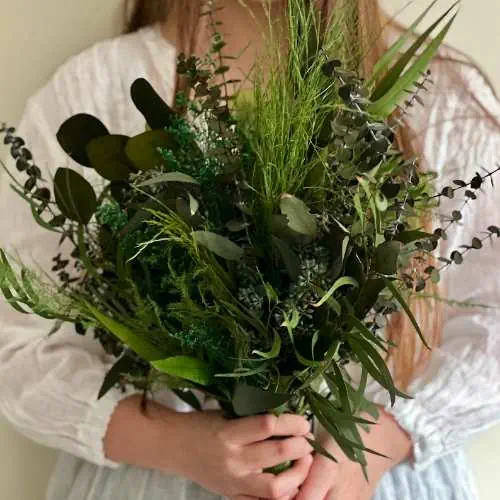 Succulents Bouquet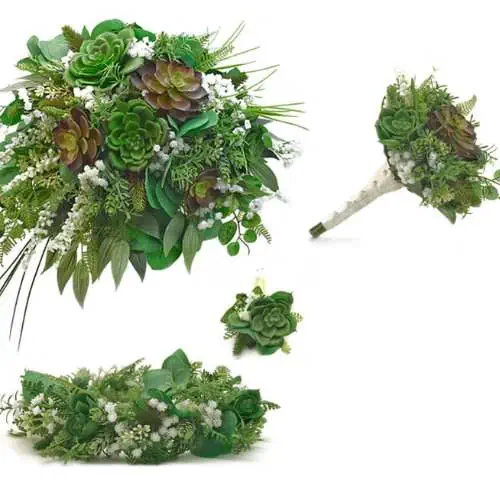 Hoops
"Another trend I love for more rustic natural weddings are floral rings instead of bouquets which require less florals but sometimes achieve a more impactful design," says Erin. A floral ring, also commonly referred to as a hoop bouquet offers a modern twist on the traditional handheld bouquet, making it a captivating alternative for bridesmaids.
This contemporary trend involves adorning a circular wood or metal base with an arrangement of flowers and greenery, creating a visually stunning and unique centerpiece. The hoop bouquet brings a touch of whimsy and artistry to the wedding-day florals, adding a distinct and memorable element to the celebration.
Dried Flowers Hoop Bouquet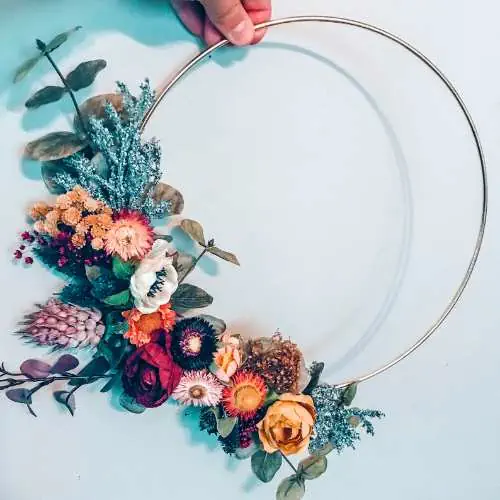 Autumn/Winter Hoop Bouquet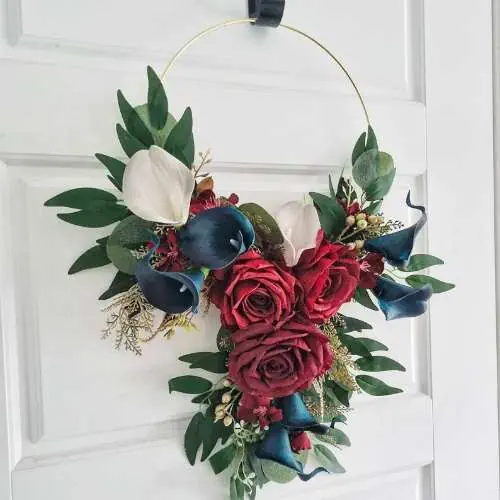 Ivory and Peony Hoop Bouquet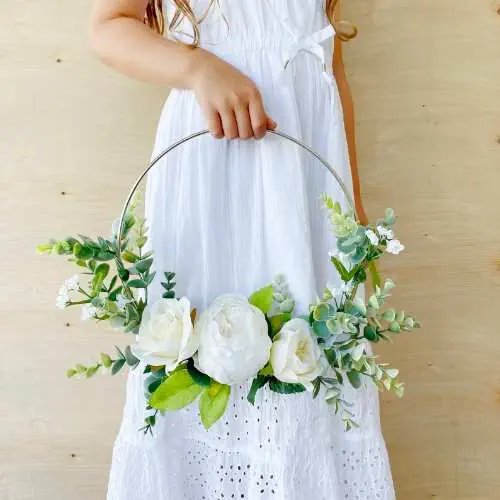 Incorporating musical instruments into the wedding ceremony is a creative way to celebrate a shared love of music. If the bridal party is musically inclined, having them carry their instruments down the aisle adds a personal and harmonious touch to the procession.
Alternatively, opting for tambourines, recorders, and drums as bridesmaid bouquet alternatives brings a lively atmosphere, creating an interactive experience for both the wedding party and guests alike.
Brooch bouquet
A brooch bouquet presents a distinct and eye-catching alternative to traditional bridesmaid bouquets. While some brides buy designed brooch bouquets, others choose to combine family heirlooms into their creations, resulting in a sentimental addition to the wedding day ensemble.
Not only do brooch bouquets serve as stunning accessories, but they also become cherished keepsakes that can be passed on for generations to come, symbolizing the love and memories shared on that special day.
Cascading Blue Brooch Bouquet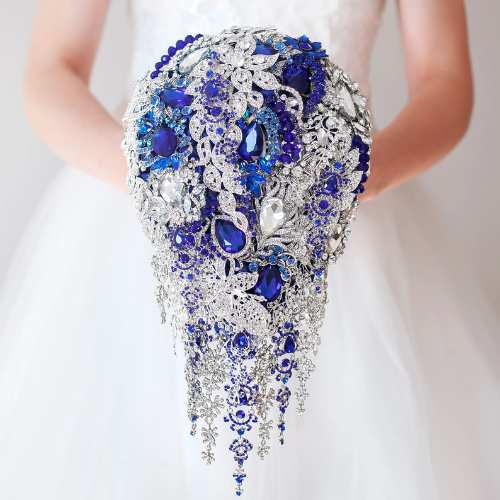 Rose Gold Brooch Bouquet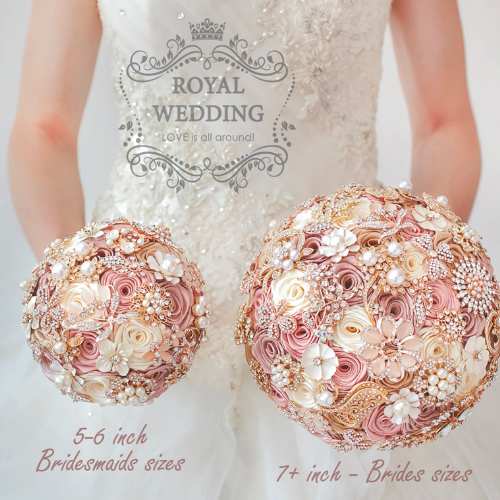 Silver Brooch Bouquet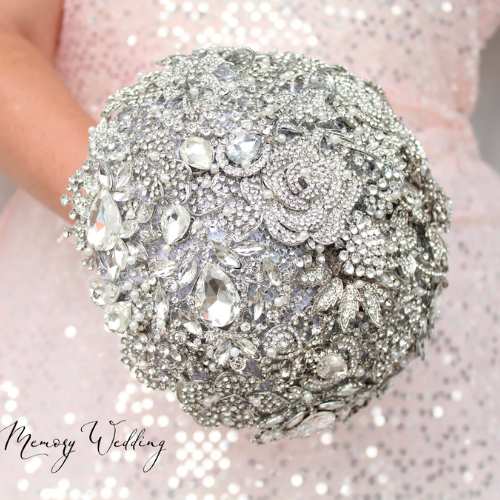 Origami
Origami bouquets offer a unique and creative approach to bridesmaid bouquets, allowing for a DIY touch. Origami involves the art of folding paper into intricate two-dimensional and three-dimensional shapes. For a bridal party seeking symbolism, origami animals can be incorporated based on their meanings.
For example, an origami crane symbolizes peace and love, while origami butterflies represent transformation and new beginnings. These symbolic origami creations add an extra layer of meaning to the wedding ceremony. Feeling crafty? Try the DIY approach to creating your own origami bouquet.
Sunflower Origami Bouquet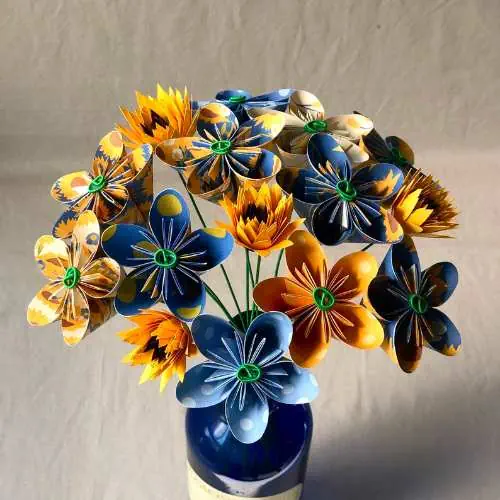 Butterfly Origami Bouquet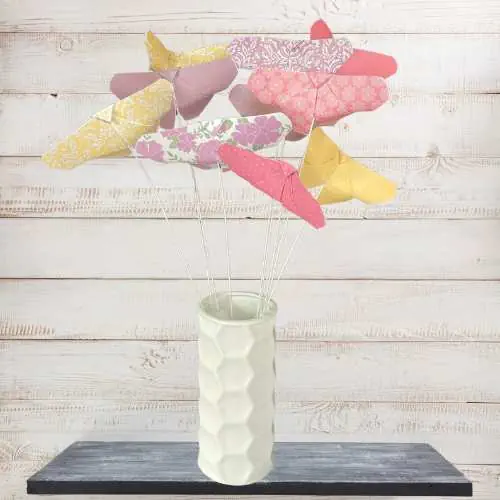 Origami Crane Bouquet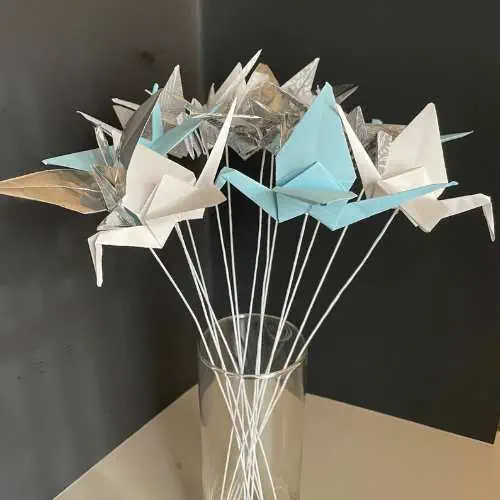 Pashminas
Pashminas have become increasingly popular as bridesmaids and even brides embrace these fashionable shawls, wraps, stoles, or scarves for their walk down the aisle. Serving both as a stylish accessory and a practical choice, pashminas provide warmth and comfort, particularly for fall and winter weddings.
Whether worn with or without a traditional bouquet, the wedding party can choose to keep their pashminas on throughout the ceremony or to remove them after the walk down the aisle to fully support the bride and groom during the special moment.
Alpaca Shawl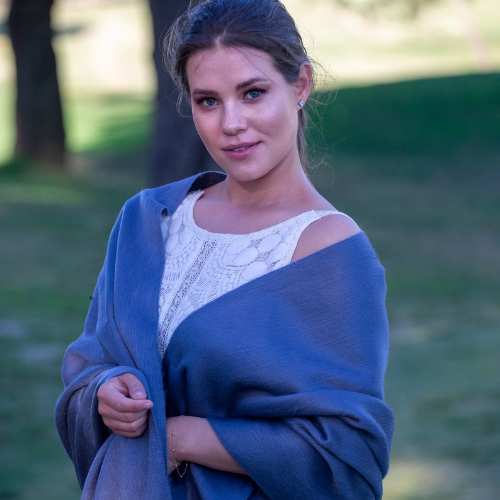 Mohair Pashmina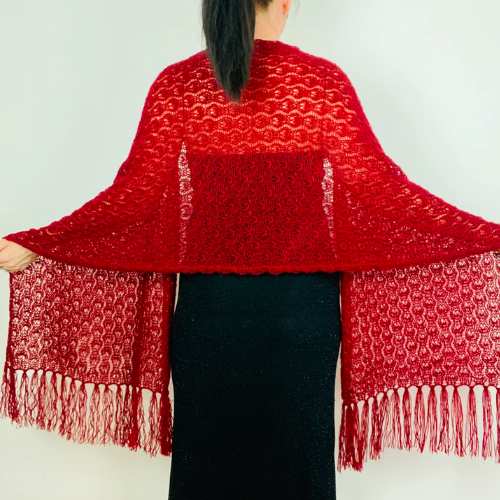 Personalized Pashminas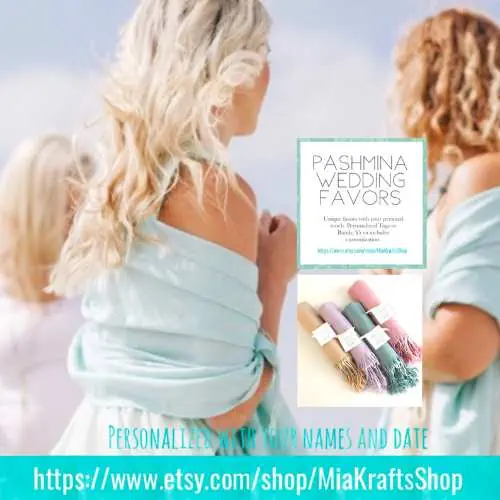 Fur muff
Using a fur muff in lieu of flowers adds a touch of vintage elegance and practicality to a bridesmaid ensemble. Originally introduced in the 16th century and regaining popularity in recent years, this fashion accessory made of fur or fabric with open ends provides warmth and comfort for the hands during outdoor events. The muff's historical charm and functional appeal make it an ideal choice for bridesmaids looking to embrace a touch of timeless style.
Faux Fur Muff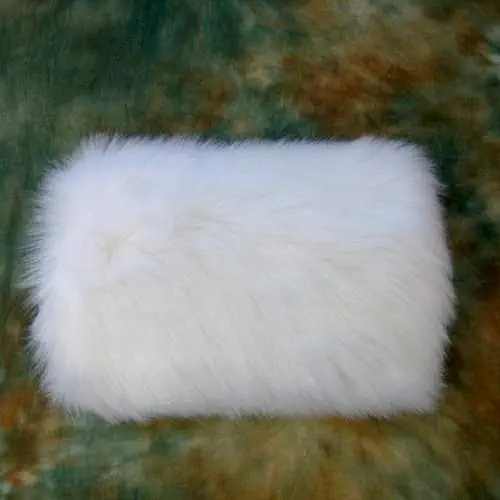 Silver Fox Fur Muff
Crystal Fox Fur Muff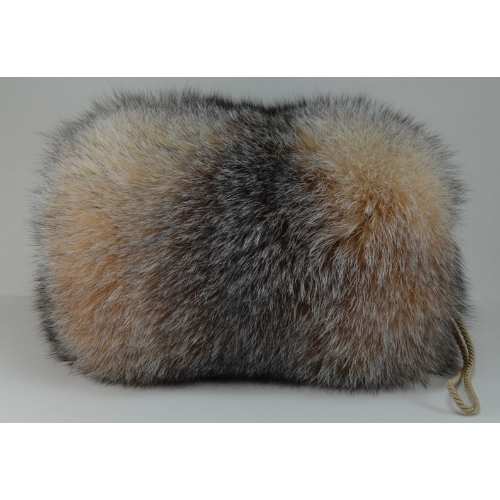 Clutch
The trend of bridesmaids carrying clutches instead of traditional bouquets has been on the rise in the past decade. Clutches not only serve as a distinctive and practical alternative, but they also make wonderful wedding party gifts from the bride and groom to the female members of the wedding party, creating a meaningful and stylish gesture for everyone involved.
Pinwheels
Using pinwheels as a bridesmaid bouquet alternative adds a whimsical touch to a wedding celebration. Bridal parties can embrace a DIY approach by creating their own pinwheel bouquets in the weeks leading up to the wedding, enjoying a fun and creative activity together.
However, for those with limited time or crafting skills, there are numerous ready-to-go options available, allowing bridesmaids to effortlessly incorporate the playful charm of pinwheels into their ensemble.
Rose Gold Pinwheels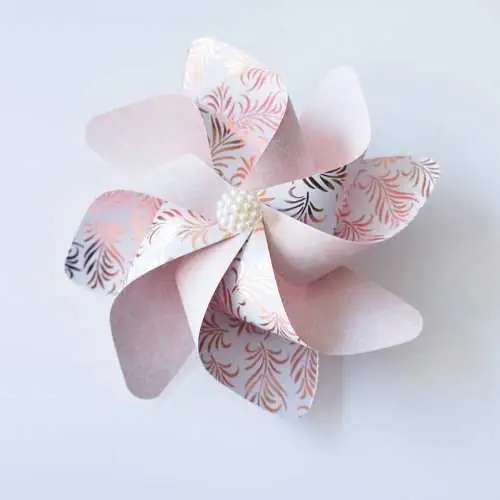 Spell Love Pinwheels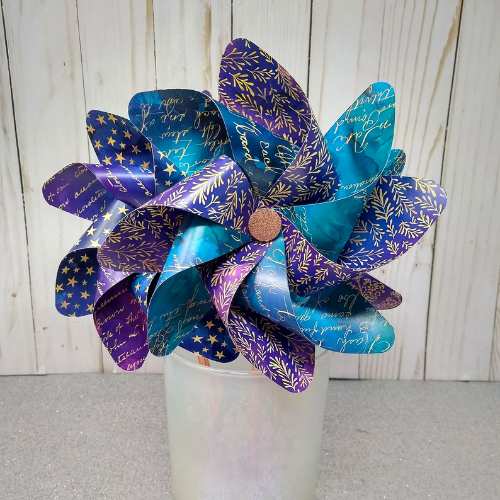 White Wedding Pinwheels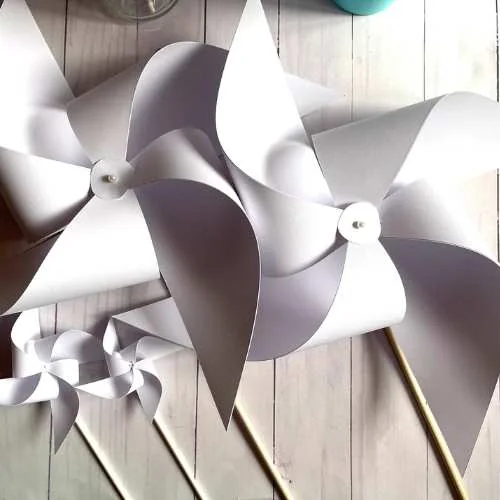 Balloons
Balloons provide a whimsical and eye-catching alternative to traditional bridesmaid bouquets. Instead of using helium-filled balloons, non-helium balloons can be artfully tied together to create a unique and colorful bouquet, adding a touch of playfulness and joy to the wedding procession. And for those looking to add a bit of technology to their big day, consider LED balloons.
Custom Color Balloons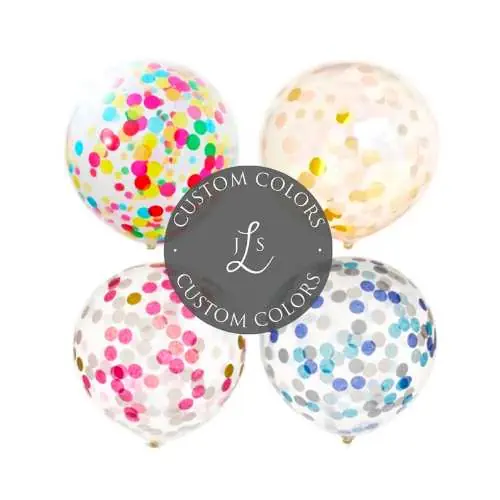 Confetti Balloons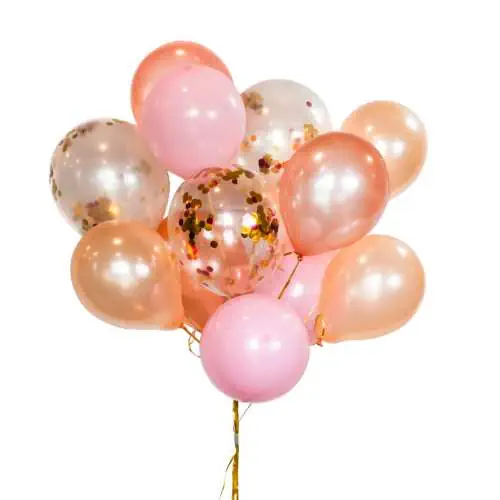 LED Light-Up Balloons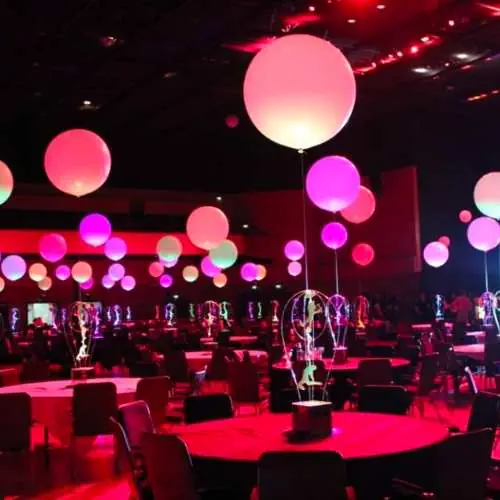 Using fresh fruit and vegetables for a bouquet is an exceptionally unique idea that aligns well with eco-conscious wedding parties aiming to reduce their carbon footprint. This creative approach not only adds a distinct and natural touch to the wedding ensemble but is also particularly fitting for outdoor weddings where nature takes center stage. Incorporating colorful and vibrant produce into bouquets brings a fresh and organic element, reflecting the beauty of the surrounding environment.
Kissing balls
Kissing balls are a charming alternative to bouquets, particularly for winter or Christmas-inspired weddings. With a rich history, these round clusters of greenery tied with twine evoke a sense of tradition and festive cheer. Originally, kissing balls featured a figurine of the infant Jesus at the center and were hung in homes to bestow blessings and good tidings upon those who passed beneath them.
Incorporating kissing balls into a wedding not only adds a touch of nostalgia but also symbolizes the sharing of love and well-wishes with all who attend. In modern times, kissing balls have evolved to include a variety of materials, such as flowers and other decorative elements, allowing for endless creative possibilities while still capturing the enchanting spirit of the tradition.
Rose Flower Kissing Ball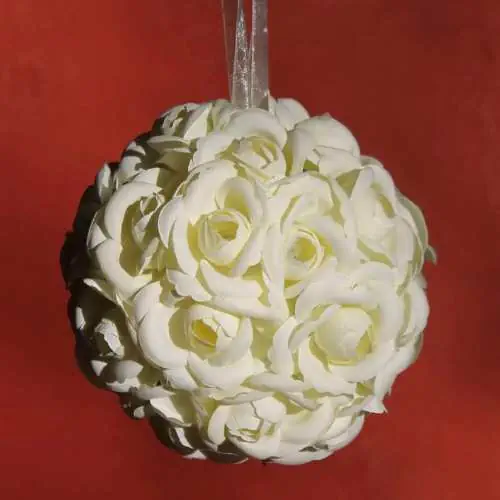 Fresh Boxwood Kissing Ball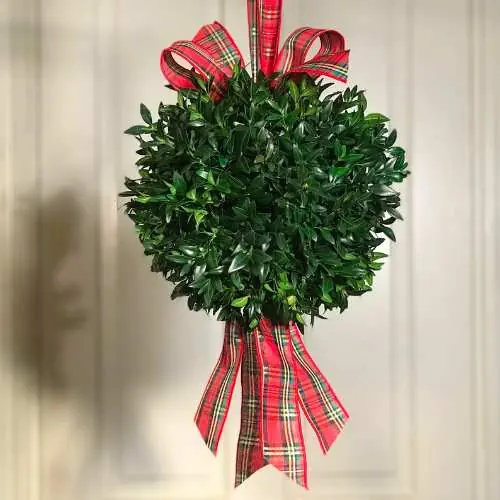 Fabric Kissing Ball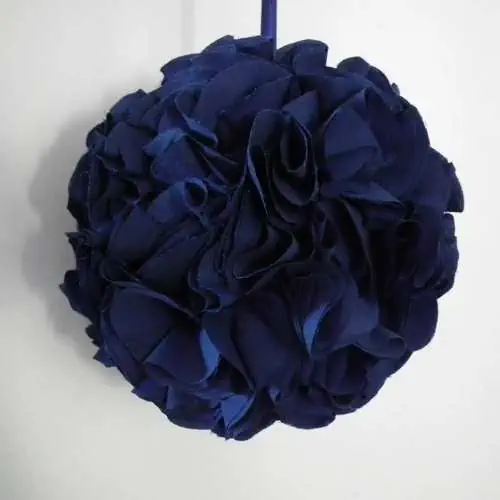 Wind chime
Opting for wind chimes instead of traditional flower bouquets adds a serene and melodious touch to the wedding ambiance. With a rich history spanning centuries, wind chimes have been cherished for their ability to create a soothing atmosphere and evoke feelings of peace and tranquility. The symbolism associated with wind chimes, representing good luck, health, and happiness, further enhances their appeal as a unique and meaningful bridesmaid bouquet alternative.
Recycled Glass Wind Chime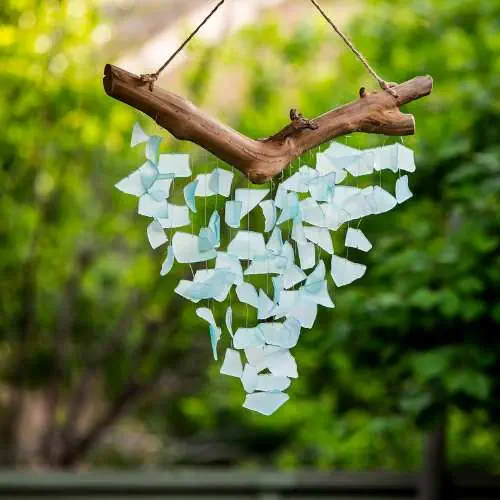 Ceramic Wind Chime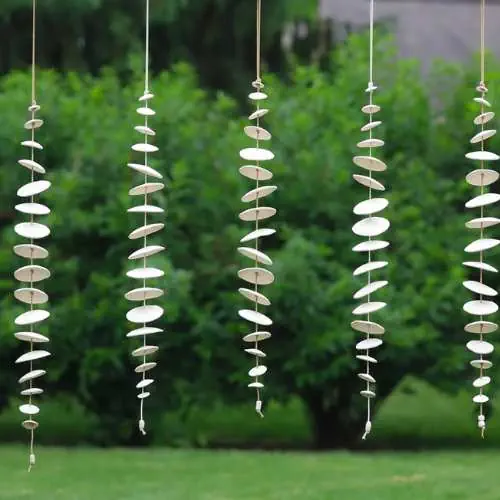 Love Wind Chime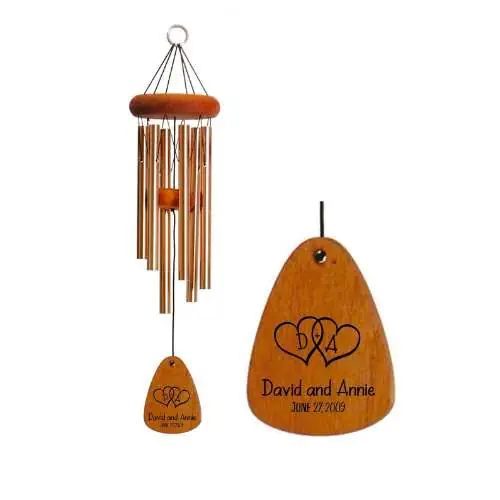 Ribbon Wands
Ribbon wands provide a joyful and interactive alternative to traditional floral bouquets, delighting both bridesmaids and guests alike. These playful accessories not only add a youthful touch to the wedding ceremony but also make wonderful gifts for guests to wave and celebrate as the newlyweds depart the reception, creating a festive and memorable atmosphere.
Ivory Ribbon Streamers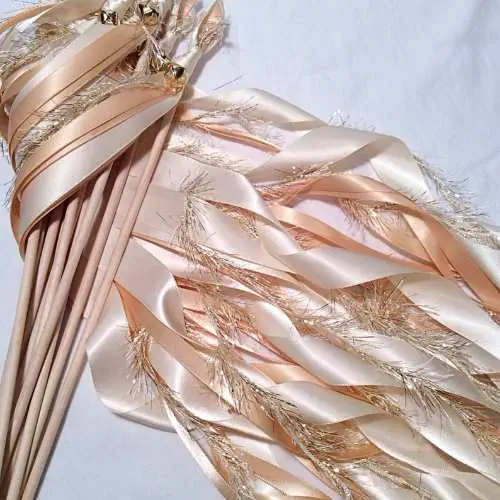 Triple Ribbon and Bell Wands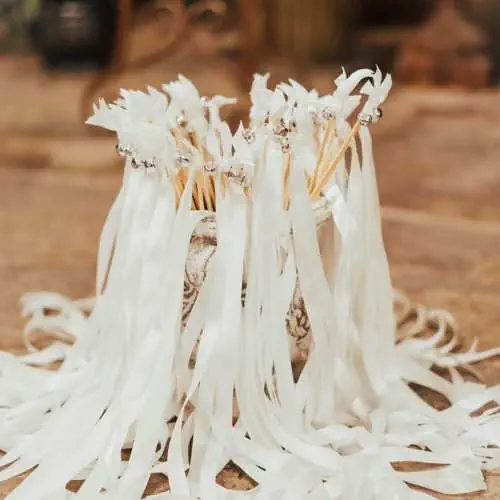 Lighted Wedding Wands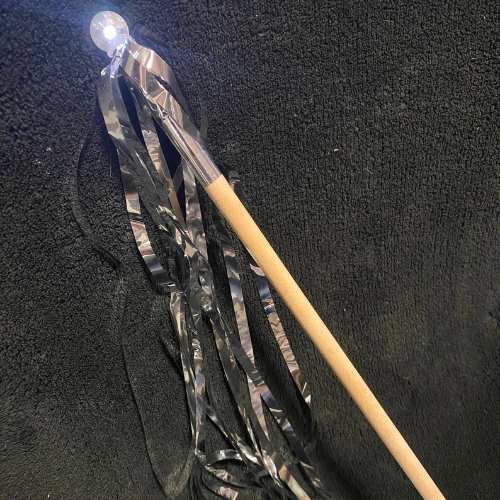 Nothing
Last but not least, some bridal parties may choose to forgo carrying any items at all. Embracing minimalism and allowing the spotlight to shine solely on the bride and groom, this understated approach symbolizes the pure celebration of their love and ensures that all eyes are directed toward the happy couple on their special day.
Frequently Asked Questions
Why do bridesmaids carry flowers?
Bridesmaids traditionally carry flowers as a symbol of their support and connection to the bride. According to The Knot, the practice originated from ancient times when bridesmaids would carry fragrant herbs and flowers to ward off evil spirits and bring luck to the couple. Additionally, flowers were believed to signify fertility and purity, adding to the symbolism of the bridesmaid's role in supporting the bride on her wedding day.
Do all bridesmaids need to carry bouquets?
No, it is not mandatory for all bridesmaids to carry bouquets. "One reason brides might change to something other than flowers is due to budget. It can be quite costly if you have many bridesmaids to have each of them holding full floral bouquets. In this case, parasols, fans, or floral rings are all great budget-friendly options," says Erin.
Weddings are a reflection of the couple's personal style and preferences, allowing them to decide how much tradition they want to incorporate. In modern weddings, there is a greater emphasis on customization and personalization, providing couples with a wide range of alternative options beyond the traditional bouquet for their bridesmaids, enabling them to create a unique and memorable celebration.
The Bottom Line
So, what can bridesmaids carry instead of flowers? It seems that if you're willing to think outside the box, then there is a world of creative possibilities for couples looking to infuse their weddings with unique touches. From lanterns to parasols, books to musical instruments, and silk flowers to greenery, there are endless alternatives that allow bridesmaids without bouquets to showcase their individuality while complementing the overall wedding aesthetic.
Whether rooted in symbolism, practicality, or simply personal preference, these alternatives offer a fresh take on the traditional bridesmaid bouquet. Ultimately, the bottom line is that bridesmaids can carry a variety of items that reflect their personalities, make a statement, and contribute to a truly unforgettable wedding experience.
Pin for Later!