Who Am I Bridal Shower Game: How to Play + Printable Cards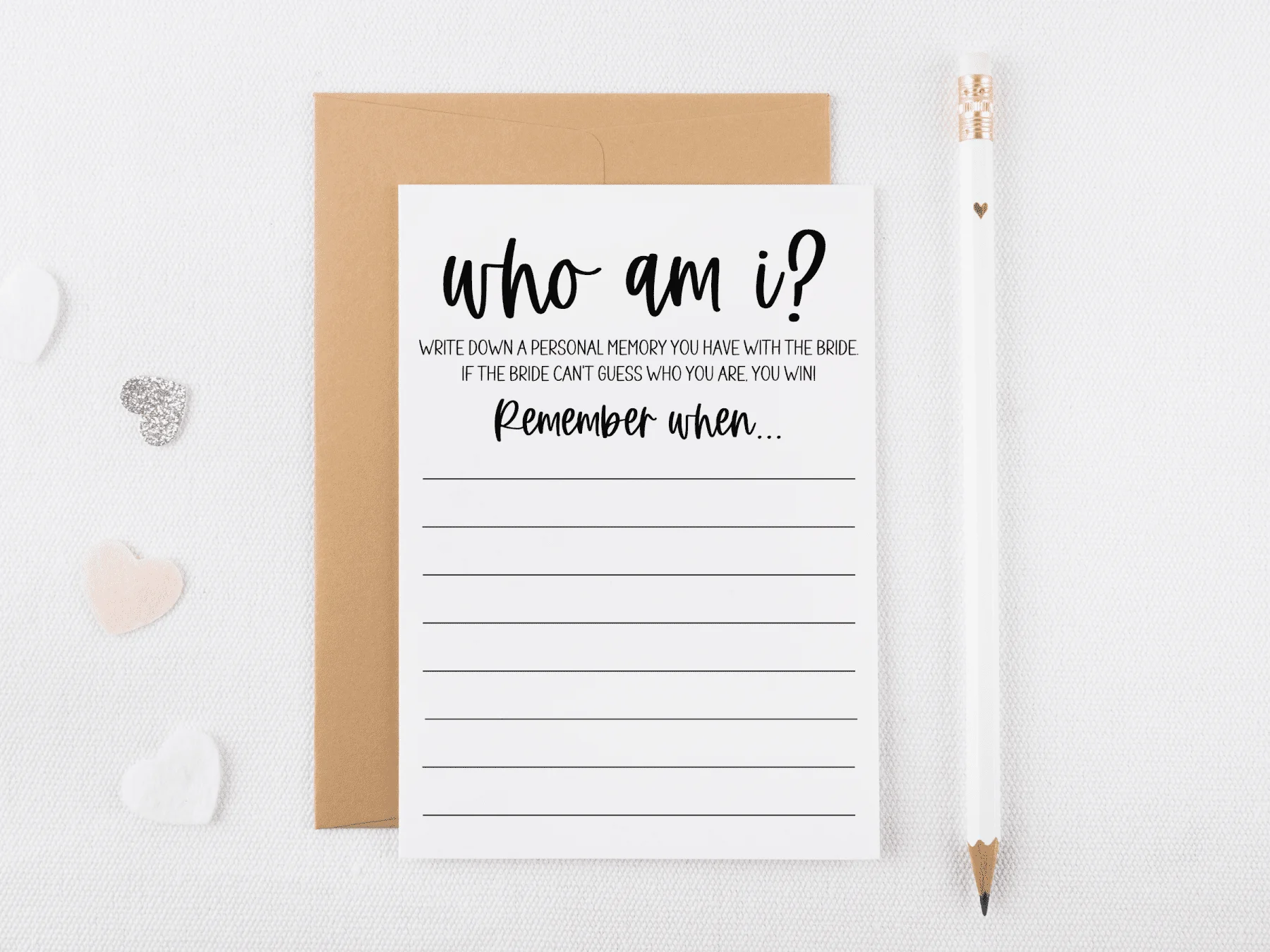 Disclosure: This post contains affiliate links, meaning we earn commissions if you shop through the links below. Please read my disclaimer for more info.
Having thrown our fair share of wedding showers, we know firsthand how hard it is to decide on which bridal games to play. Through much trial and error, we've come to realize that the Who Am I bridal shower game is a total winner among groups of all ages!
What makes it such a must-play? For starters, this fun game allows guests to recreate personal memories they have with the bride, who in turn gets to take a fun trip down memory lane. Secondly, it makes for the perfect filler game to play while the bride is opening her gifts.
Last but certainly not least, the Who Am I bridal shower game is super simple to set up and execute, making it perfect for busy bridal shower hosts!
What do you need to play the Who Am I bridal shower game?
How do you play?
Extra tips for playing
Who Am I bridal shower game memory ideas
If any guests are struggling to think of one specific memory, here are a few good suggestions on where to pull ideas from:
For Family:
Significant childhood events

Holiday gatherings

Family reunions
For Friends:
Grade school and/or college

Group vacations or girls' trips

Birthday celebrations
Our Best-Selling Who Am I Game Designs!