Bridal Shower Ring Game: How to Play + Printable Signs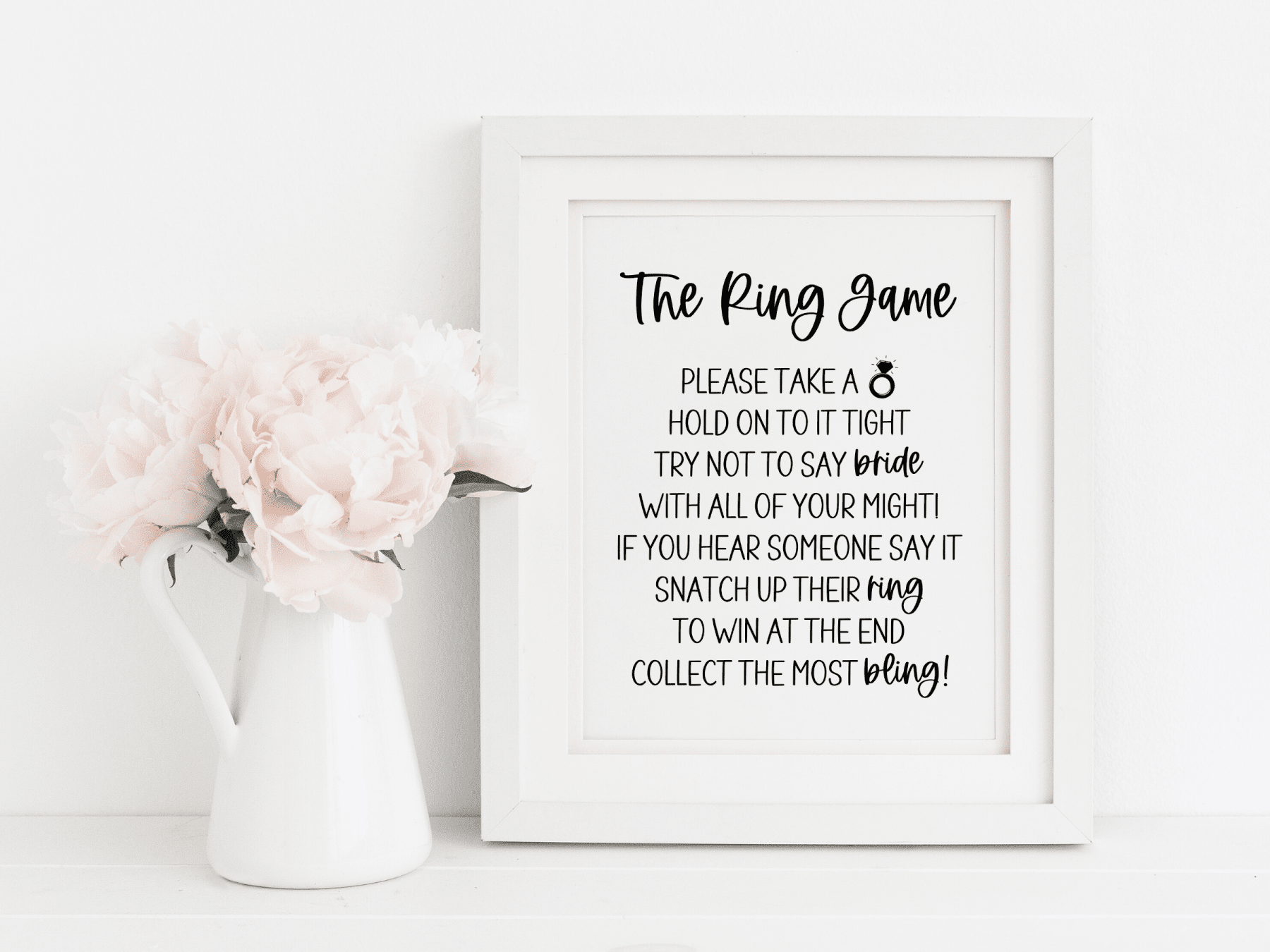 Disclosure: This post contains affiliate links, meaning we earn commissions if you shop through the links below. As an Amazon Associate, I earn from qualifying purchases. Please read my disclaimer for more info.
When it comes to which bridal shower games to play, there is no shortage of ideas to choose from. Among those many ideas, you will most certainly find the bridal shower Ring Game at the top of many lists, and for good reason.
The Ring Game, also known as the "Put a Ring on It" bridal shower game, is a great ice-breaker because it encourages conversation among guests, even those who may have never met! Not to mention, its fun yet competitive format is guaranteed to have everyone laughing the day away.
Most importantly, the bridal shower Ring Game features an extremely easy setup and an even easier explanation of its rules.
What do you need to play the bridal shower Ring Game?
How do you play?
Extra tips for playing
The bridal shower Ring Game poem
"Please take a ring,
Hold on to it tight.
Try not to say 'bride'
With all of your might!
If you hear someone say it,
Snatch up their ring.
To win at the end,
Collect the most bling!"
Our Best-Selling Ring Game Designs!
Classic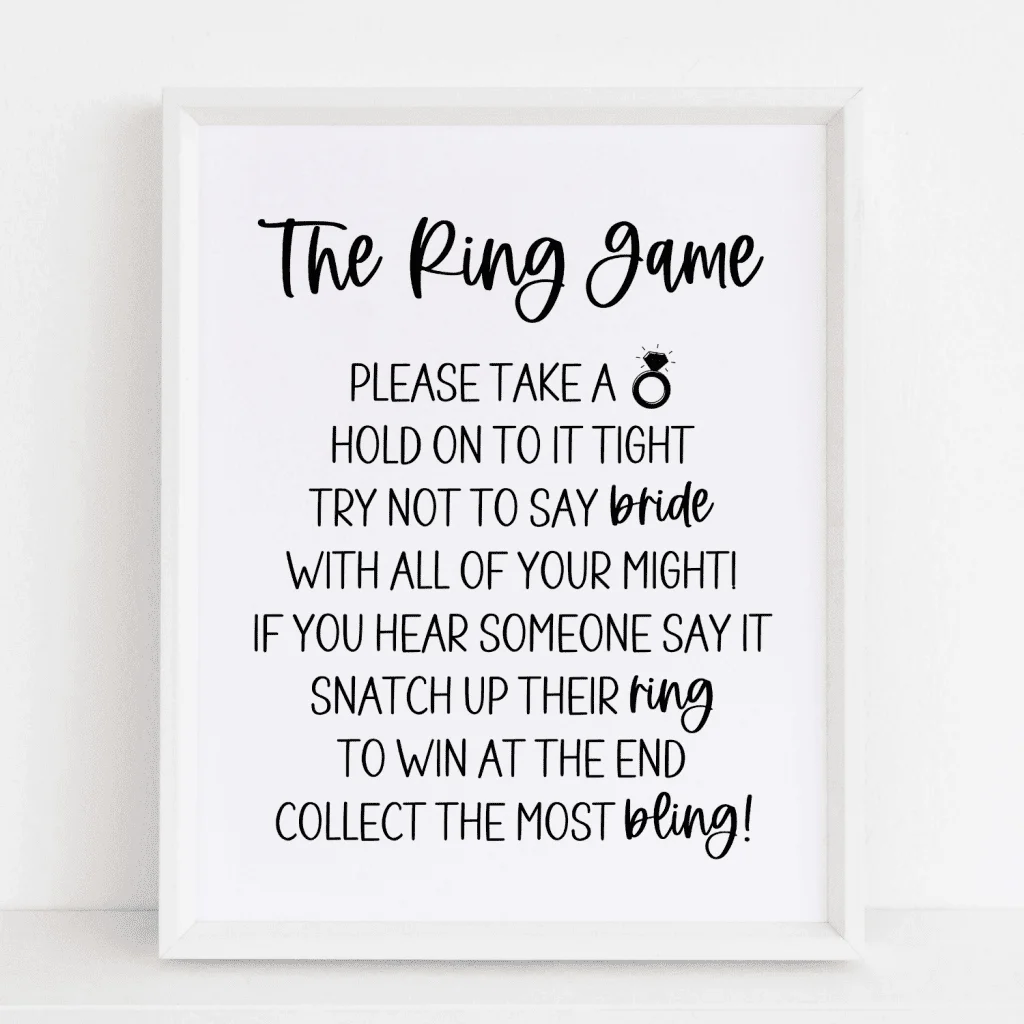 Rose Gold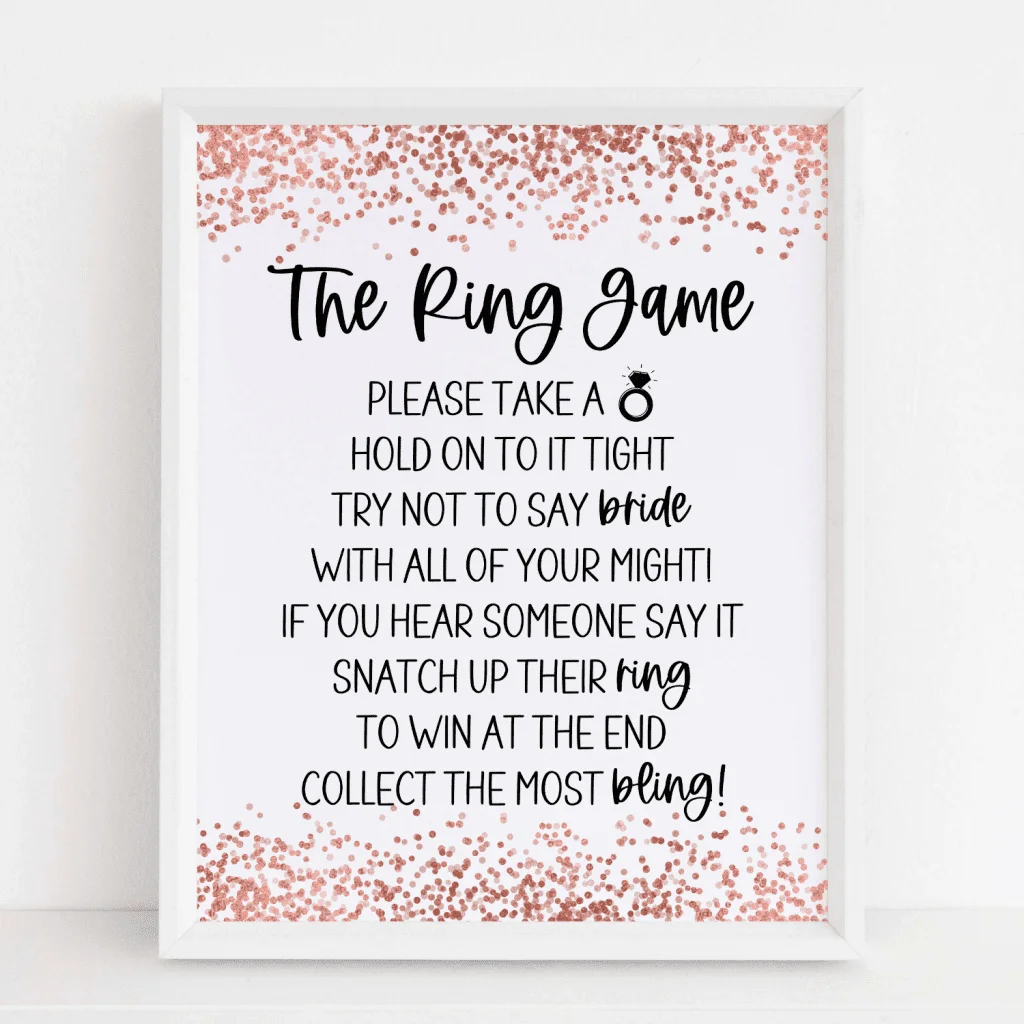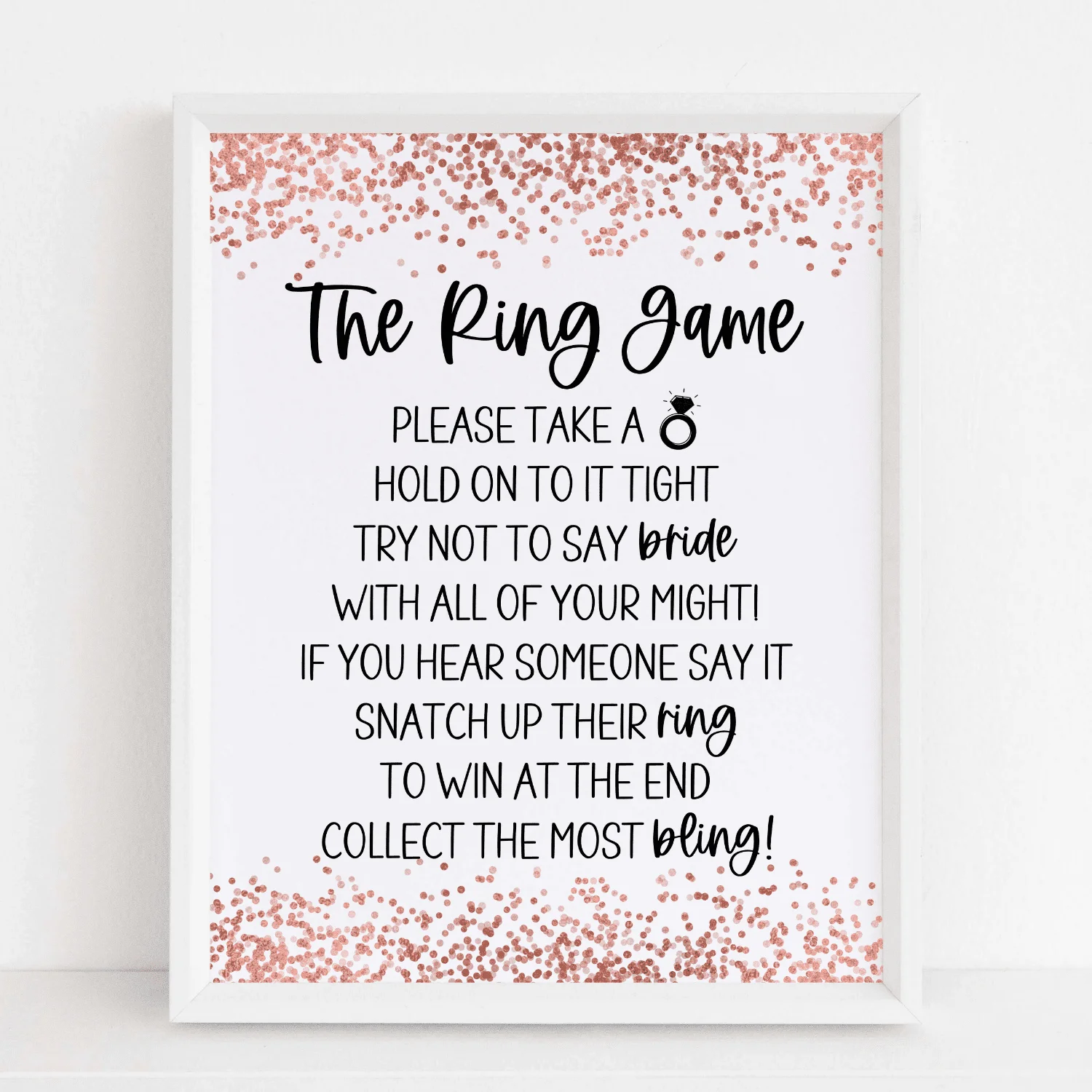 Greenery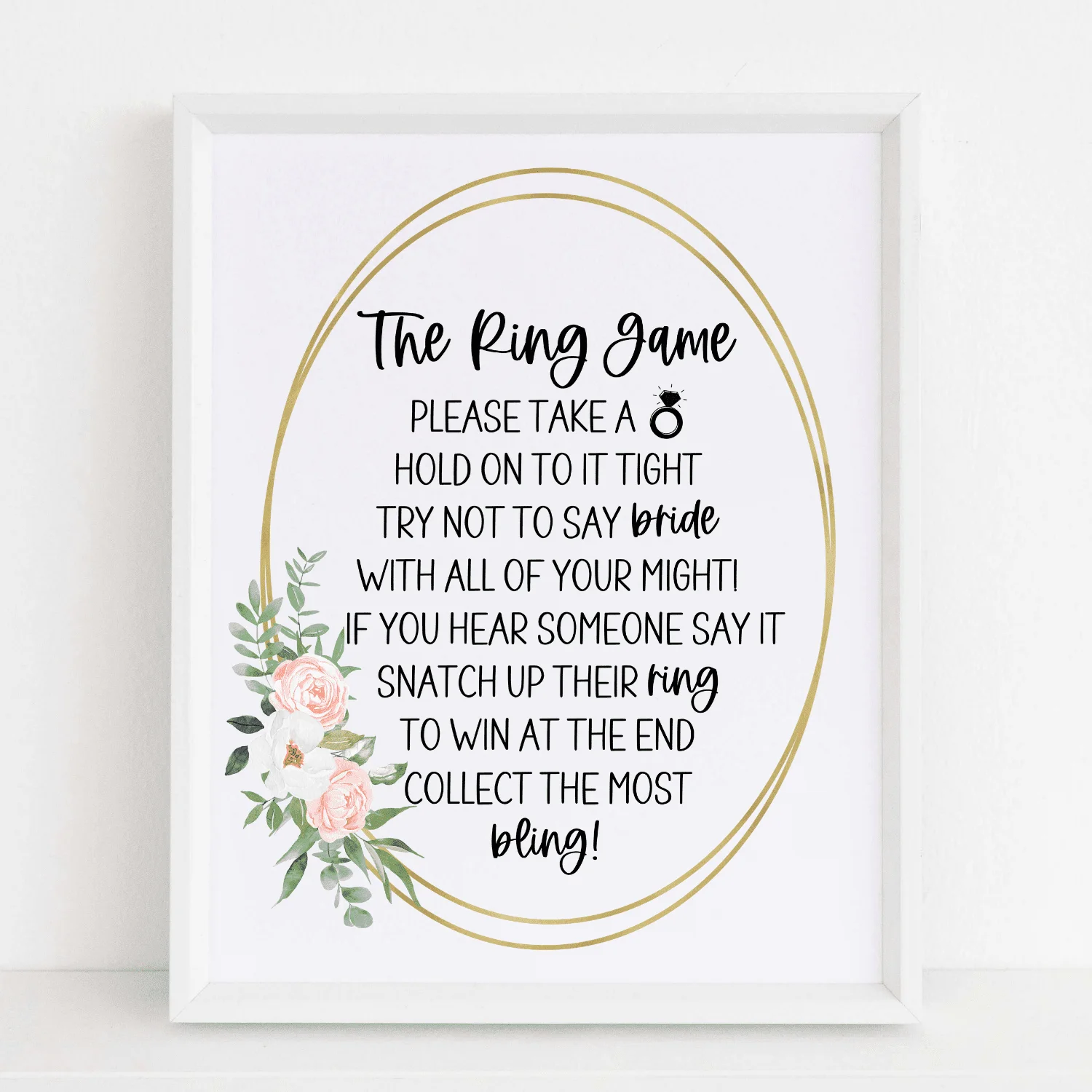 Succulent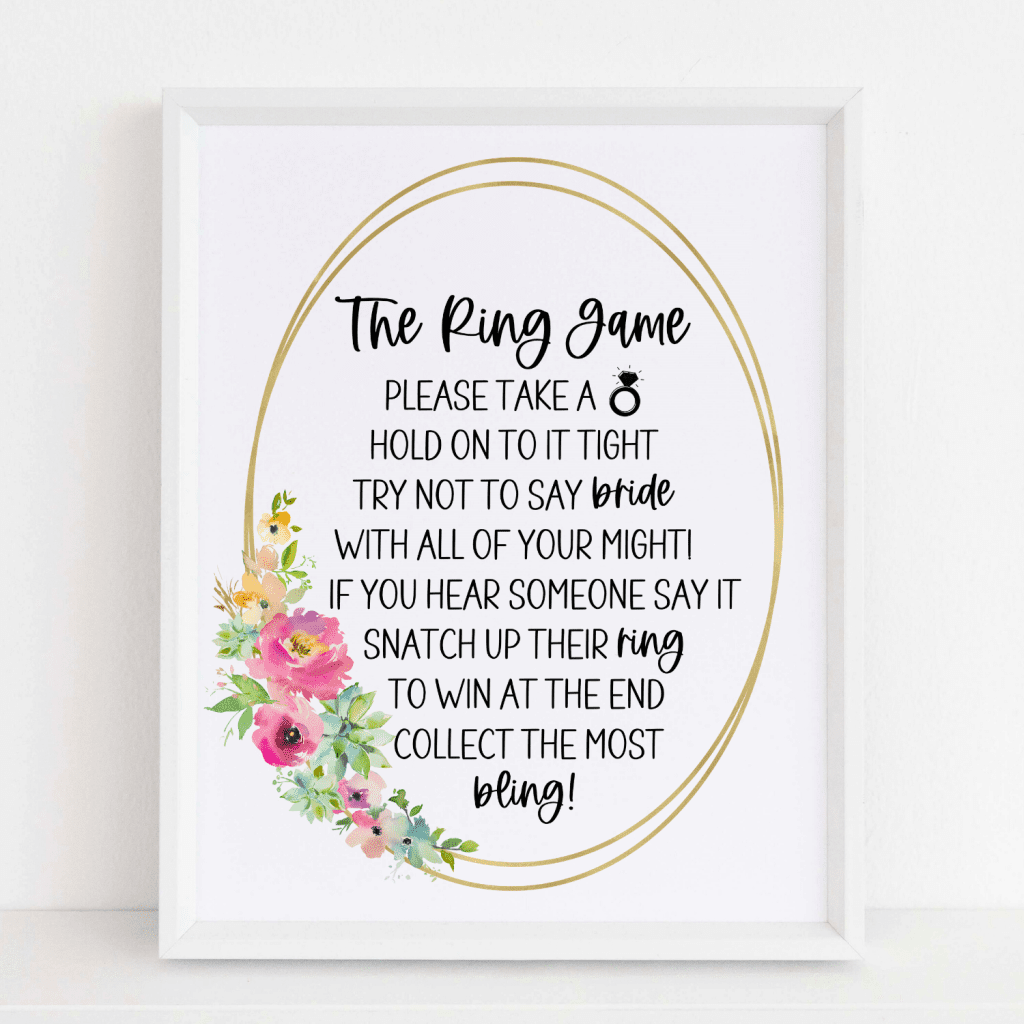 Fall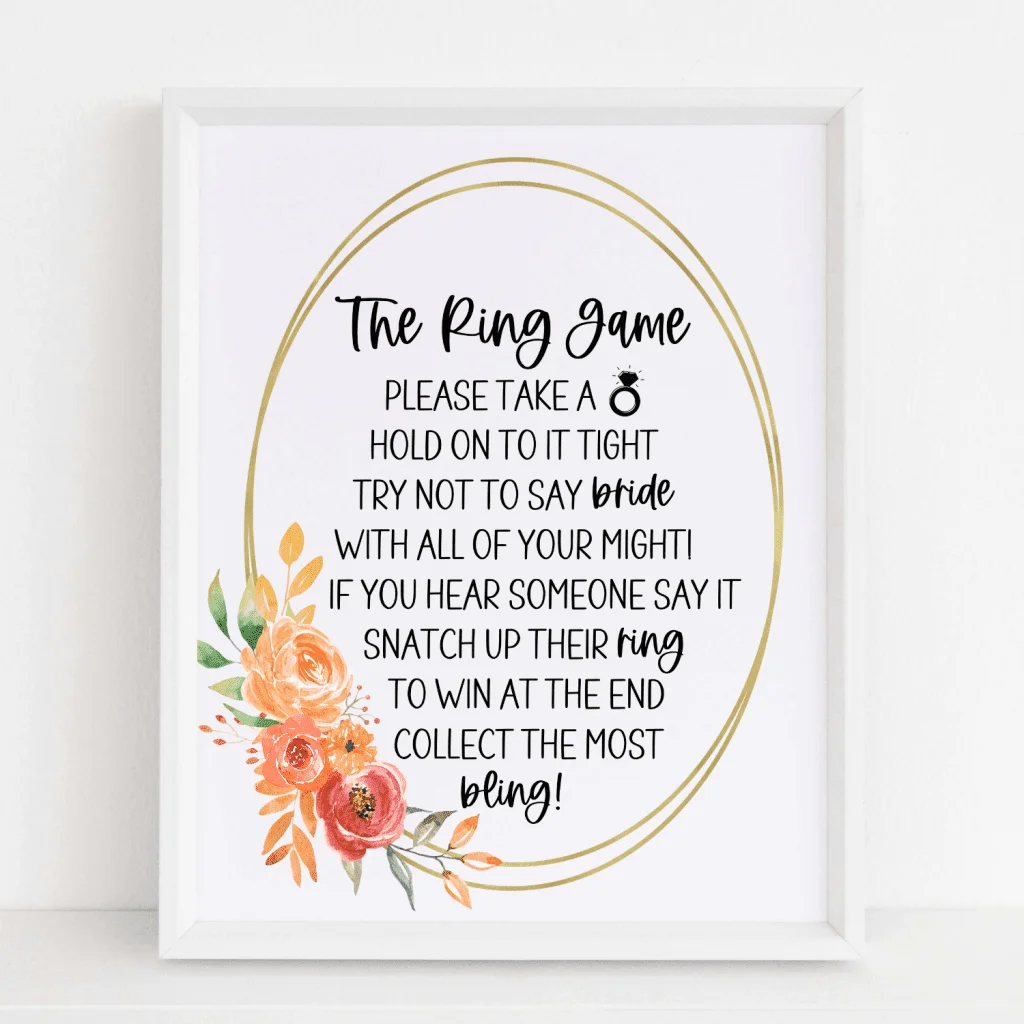 Tropical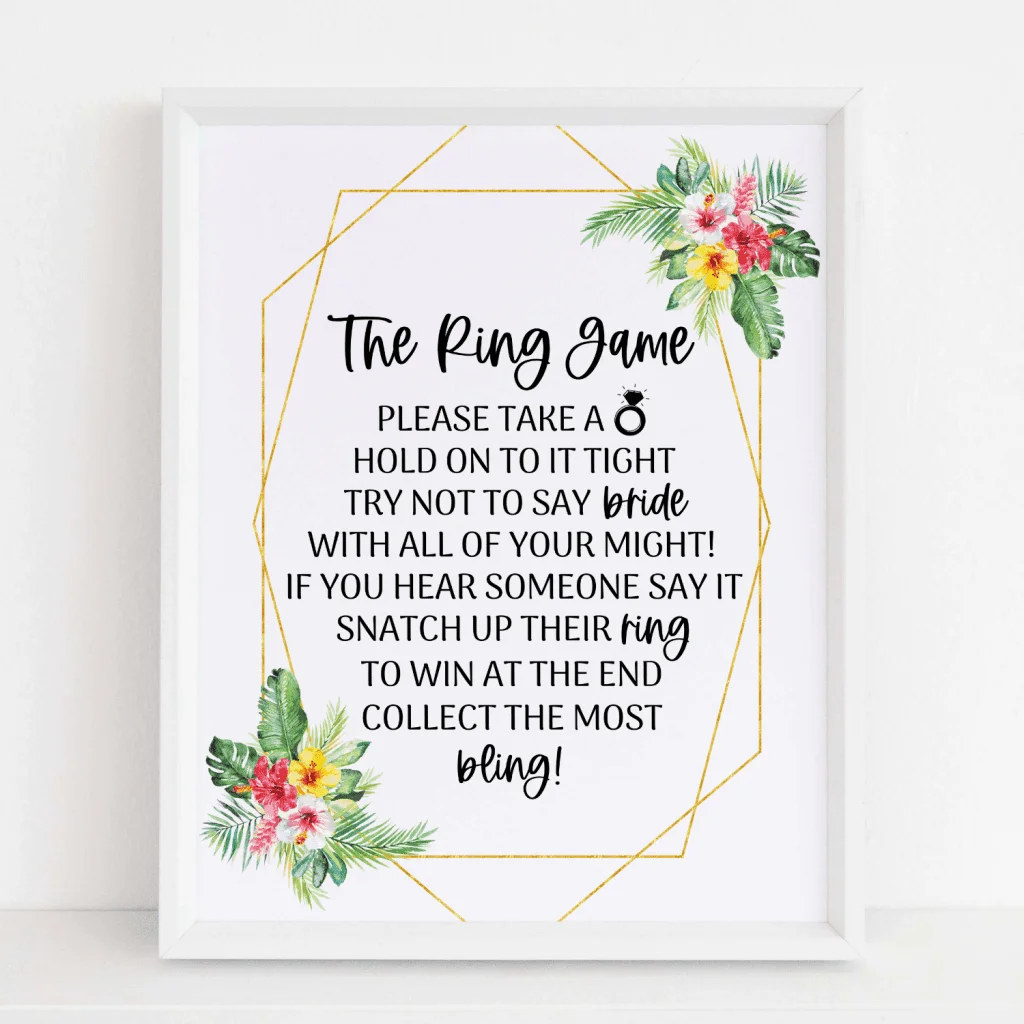 Fiesta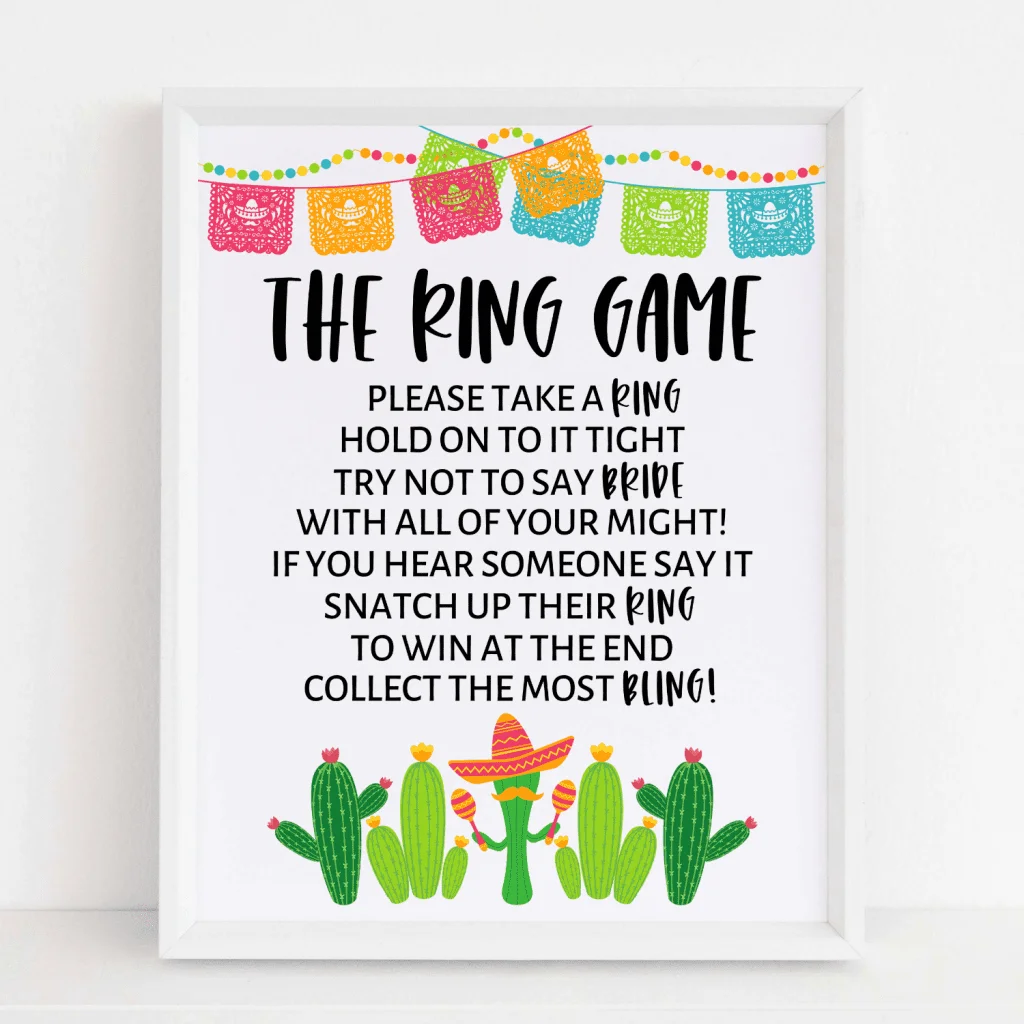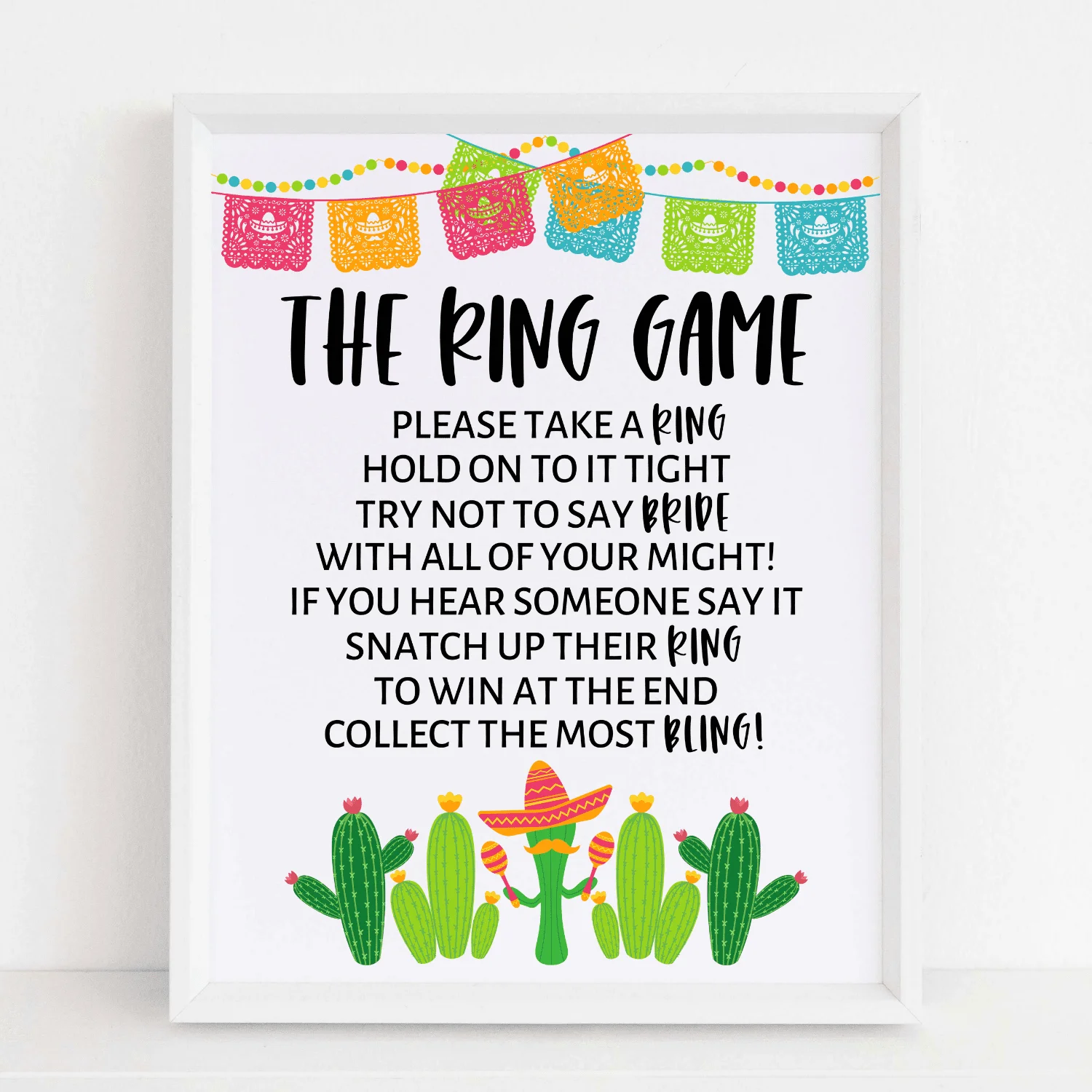 Lemon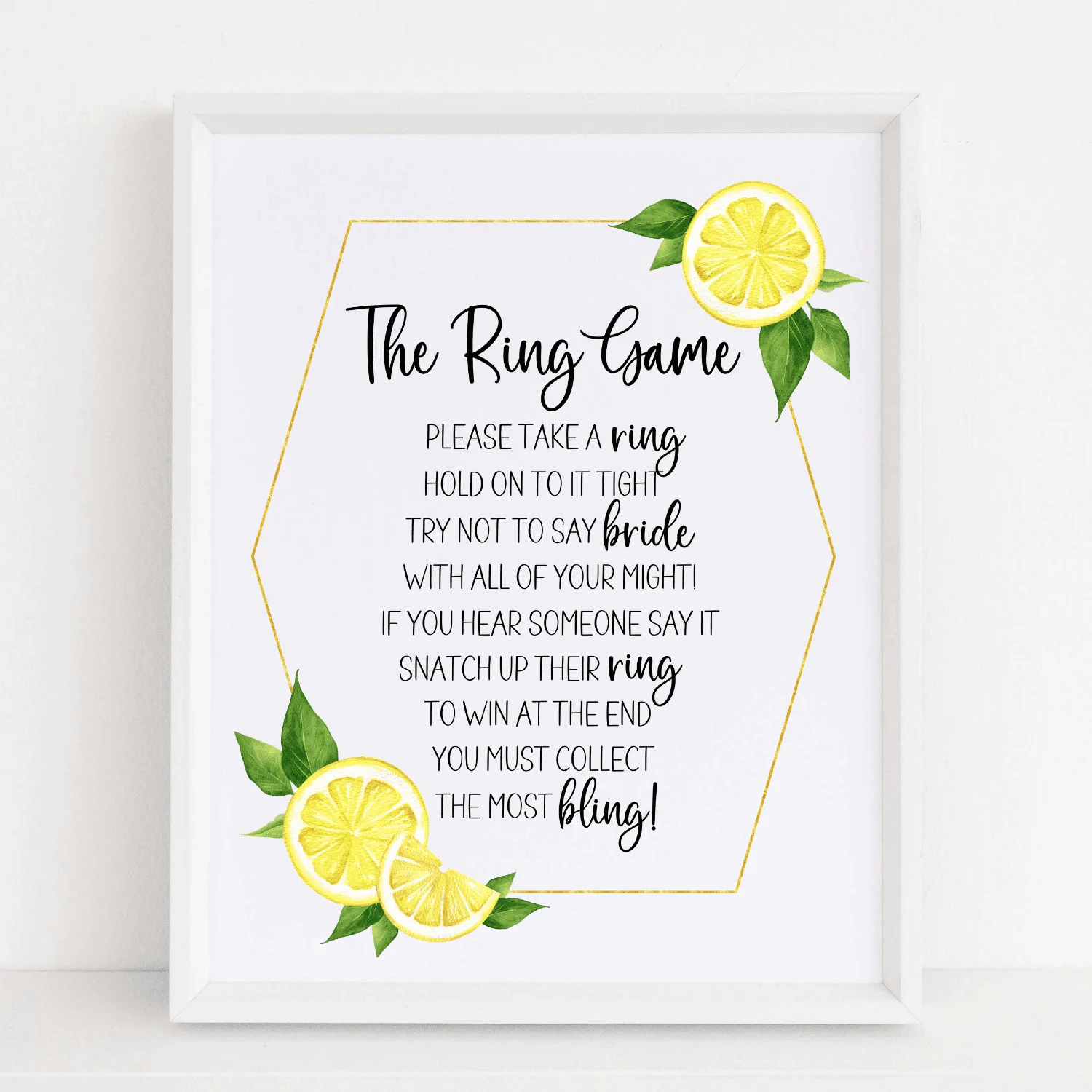 Sunflower