What's In Your Purse? Game Free Printable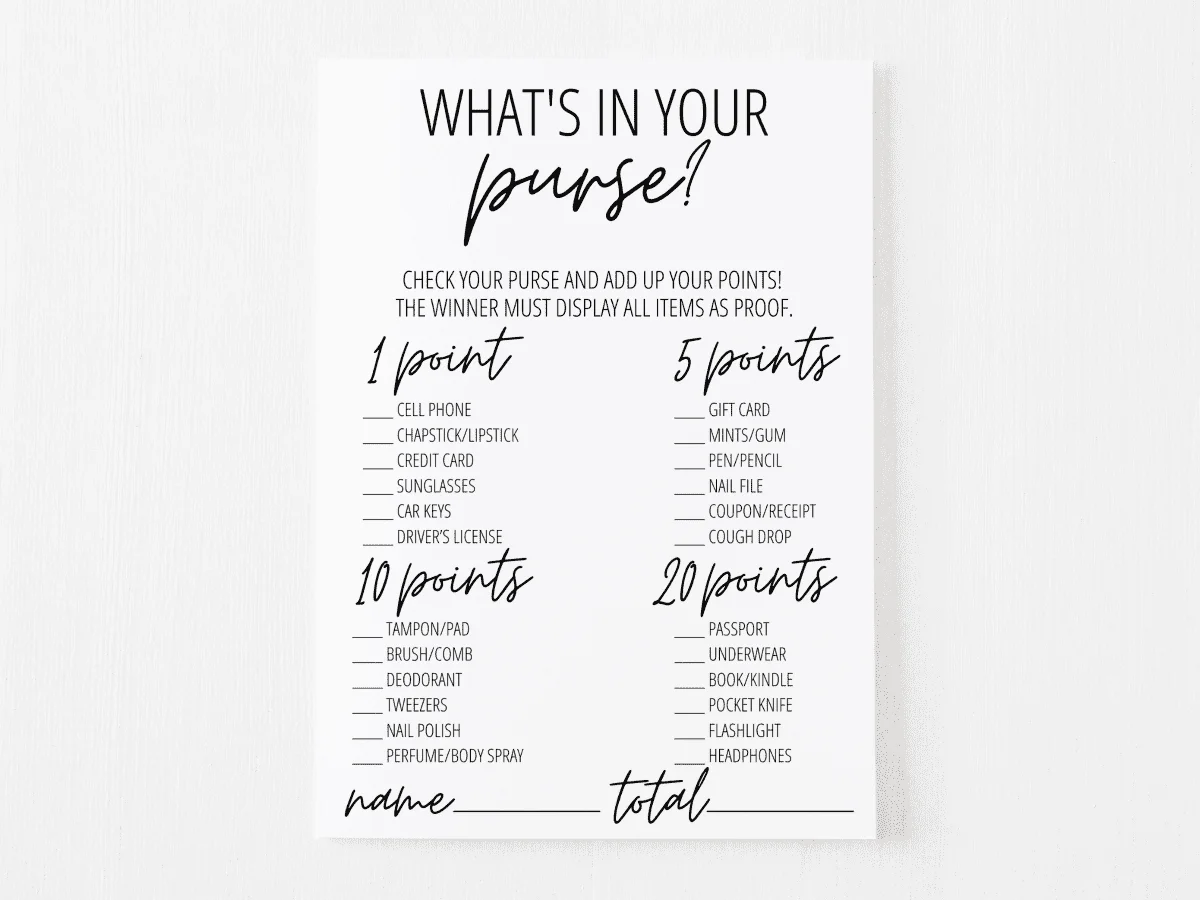 Disclosure: This post contains affiliate links, meaning we earn commissions if you shop through the links below. Please read my disclaimer for more info.
The What's In Your Purse? game is one of the easiest and funniest bridal shower games there is.
It remains such a popular choice because it's a great way to get guests interacting and having a good time without being too boring or cliché. The only requirement to play is a purse full of random objects!
What do you need to play the What's In Your Purse? game?
How do you play?
Extra tips for playing
What's In Your Purse? game printable preview
Two 5×7 inch game cards formatted onto 8.5×11 inch paper with easy-to-follow crops marks