7 Places to Have a Bridal Shower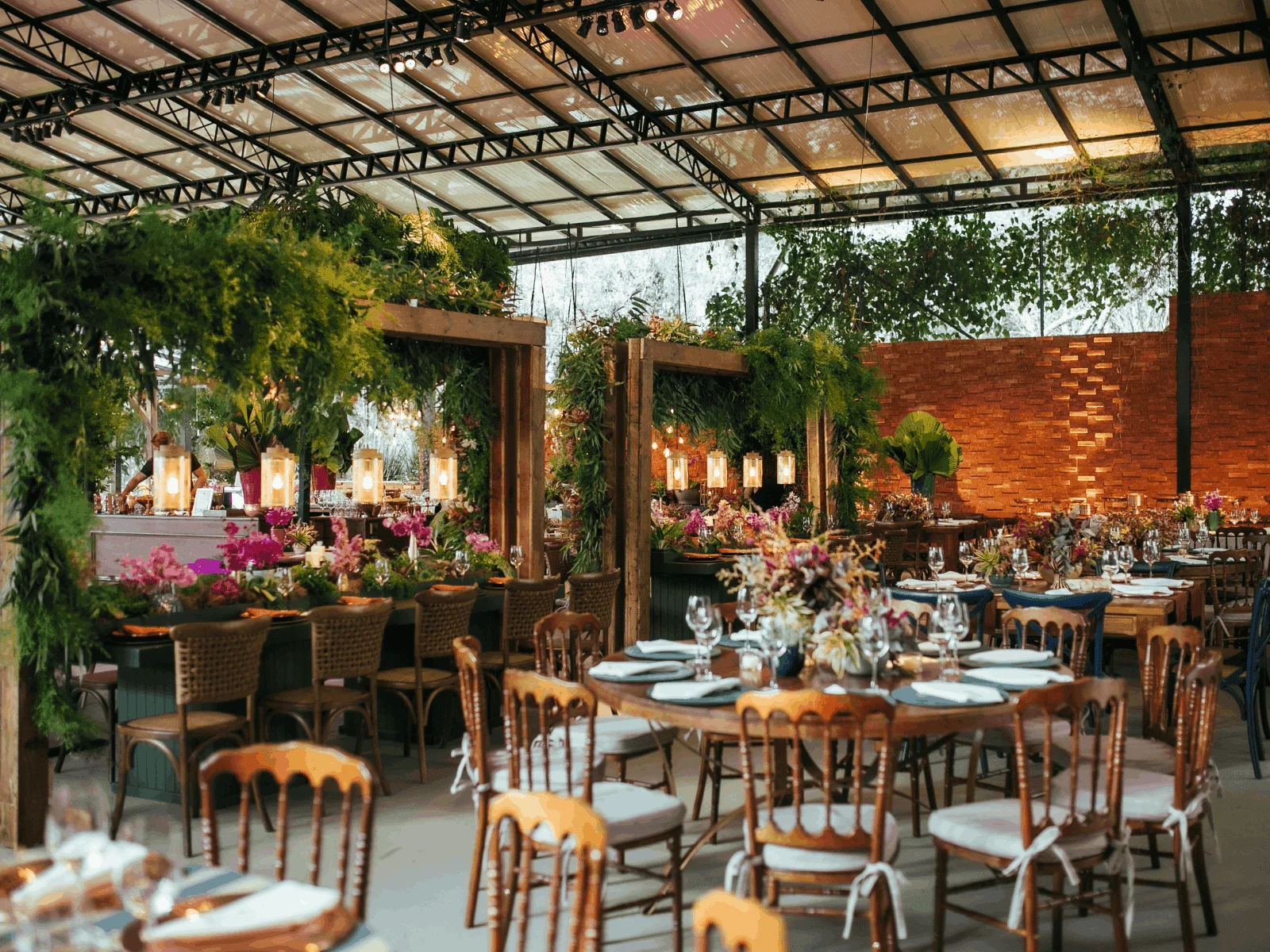 Figuring out where to have a bridal shower can prove to be one of the most difficult decisions of the pre-wedding party planning process.
When searching through all possible bridal shower venues, you'll have to take into consideration factors like the size of your guest list, your overall budget, and your ideal location.
To help you narrow down your options, we're breaking down the seven most common places to have a bridal shower. As an added bonus, we're featuring a step-by-step guide on how to choose the best venue to fit your needs.
Where to Have a Bridal Shower
Here are the top seven places to have a bridal shower (in no specific order)
1. Someone's Home
By far the most traditional place to have a bridal shower is at home, whether it be the host's home or that of another guest (typically a close friend or family member).
Holding the bridal shower at someone's home is not only the most cost-effective option but allows you the most flexibility when it comes to planning the event.
2. Restaurant
If using someone's home as a bridal shower venue is not an option, consider renting out a private room at a local restaurant.
While it may cost you to rent out the space, you will save money on supplies such as utensils and serveware. Not to mention, you won't be responsible for any cooking or cleaning.
3. Hotel
When figuring out where to have your bridal shower, do some research into nearby hotels that have large conference rooms or lobbies.
This option could be especially convenient for out-of-town guests who are staying overnight at the hotel.
4. Community Club
If you or another guest is a member of any sort of community club (e.g. a country or yacht club), then using their clubhouse or restaurant as a bridal shower location is a great option.
While the rental fees may vary from place to place, you're guaranteed a well-decorated and established venue.
5. Winery or Brewery
As far as places to have a bridal shower go, both wineries and breweries are quickly climbing to the top of the list.
Not only do they come with all the drinks you'll need, many of them either serve food or allow you to bring your own.
6. State or City Park
If you're interested in throwing an outdoor event, one of the most budget-friendly places to host a bridal shower is a local state or city park.
Oftentimes the rental fees are substantially lower than other event spaces and you hardly ever have to worry about guest capacity limits.
7. Event Venue
Depending on your overall budget, you may have the means to rent out an actual event venue to host your celebration.
While their rental fees are much higher than other potential locations, these venues are by far the most well prepared for hosting such large events.
How to Choose a Bridal Shower Venue
Still not sure where you should have your bridal shower? Go over this list step-by-step before making any decisions.
Calculate your overall budget
Calculating an overall budget and then figuring out how best to allocate it will help you in deciding where to have your bridal shower.
For example, if your budget is not able to accommodate a rental fee, then you'll have to search for options that will allow you to host an event for free.
On the other hand, if you're unable to avoid paying a rental fee, try to save money elsewhere by selecting a venue that provides supplies such as tables, chairs, serveware, and utensils.
Consider the size of your guest list
Aside from your budget, the size of the guest list will play a major part in finding the best place to have your bridal shower.
For example, if you have a large number of guests, you may not be able to get a reservation at a restaurant or winery.
On the other hand, if you have a small group of guests, you may not meet the requirement for renting a large venue space.
Determine your ideal location
If you've narrowed down the options based on budget and guest count, the last step is to pick the venue that falls within your ideal location.
For example, if the bride-to-be is torn between two venues, but one is 30 minutes away and one is 10, it makes sense to go with the closer one.
On the other hand, if the bride loves a venue that is an hour's drive for her, but closer to the majority of the guest list, then that's a perfect compromise of location.
Pin for Later!