Plan the Best Barbie Bachelorette Party: 4 Pink-Tastic Ideas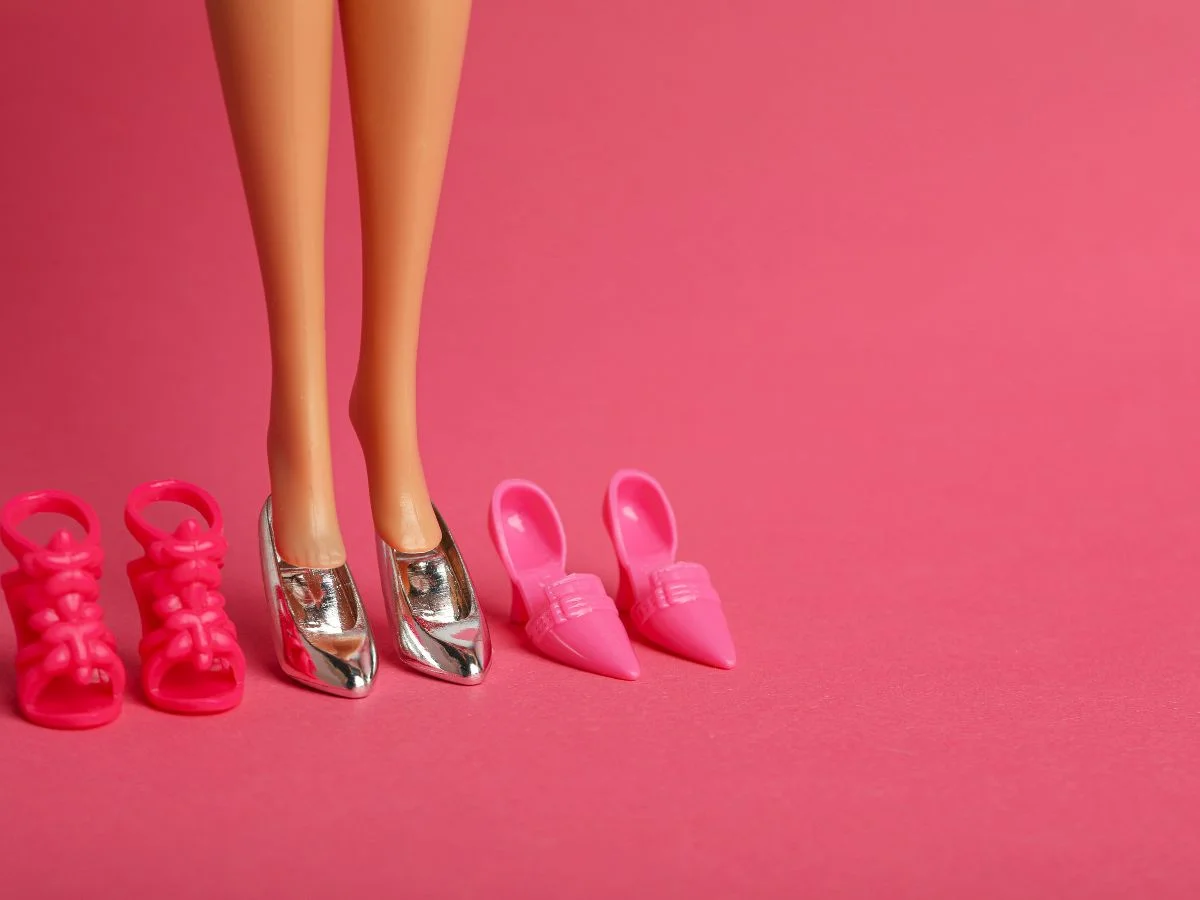 Disclosure: This post contains affiliate links, meaning we earn commissions if you shop through the links below. As an Amazon Associate, I earn from qualifying purchases. Please read my disclaimer for more info.
Hey there, party planners and brides-to-be! You know what's been making waves of pink lately? The Barbie movie! As of July 30, 2023, Barbie has swept the box office, raking in an impressive $774.5 million worldwide. It's incredible how this movie, said to be created for women by women, has captivated audiences and brought them flocking to theaters in hues of pink!
But guess what? The Barbie-themed fun doesn't have to end at the cinema. If you're a bridesmaid or maid of honor, looking to give your bride-to-be bestie the Barbie bachelorette party of her dreams, we've got you covered.
Get ready to unleash your inner Barbie with these four pink-tastic bachelorette party ideas that'll make her special day one for the books!
Barbie Bachelorette Party Ideas – Come on Barbie, Let's Go Party!
If you're in charge of planning a Barbie bachelorette party, we've got you covered with all the pink-tastic must-haves to make this celebration a dream come true! From chic Barbie-themed decorations to fabulous activities that'll have everyone saying, "Life in plastic, it's fantastic," our guide is your ultimate source for an unforgettable bachelorette bash.
So, gather your squad, dust off those Barbie dolls, and get ready to dive into a world of glamour, laughter, and girl power. It's time to unleash your inner Barbie and let the fun begin! Let's explore the four must-try Barbie bachelorette party ideas that will have the bride-to-be feeling like a true Barbie doll in no time!
1. Barbie Bachelorette Outfits
When it comes to dressing up for a Barbie bachelorette party, we've got your back with easy outfit ideas that scream pink-tastic fun! We love this pink dress from Lulus and this puff-sleeved open-back dress from Karl Lagerfeld Paris. Encourage guests to go all out in pink dresses or you can all opt for pink button-down tops paired with white shorts for a chic and coordinated look, or a Barbie party t-shirt with jeans for a casual or cowgirl look.
Lulus Halter Dress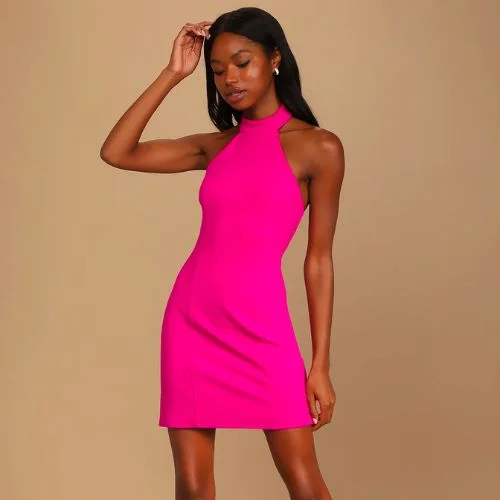 Karl Lagerfeld Paris Puff Sleeve Dress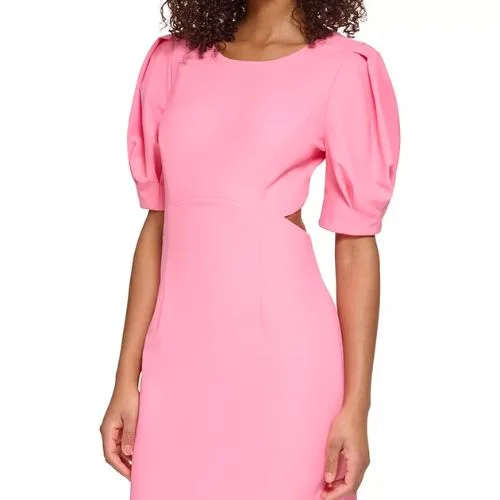 Don't forget to accessorize with pink-rimmed sunglasses, Barbie-inspired headbands, pink feather boas, and statement necklaces. For added flair, consider temporary pink hair color or fun Barbie-themed tattoos. Remember, it's all about embracing the Barbie vibe and having a blast without splurging. Let's get the party started in style!
Barbie-Inspired Headband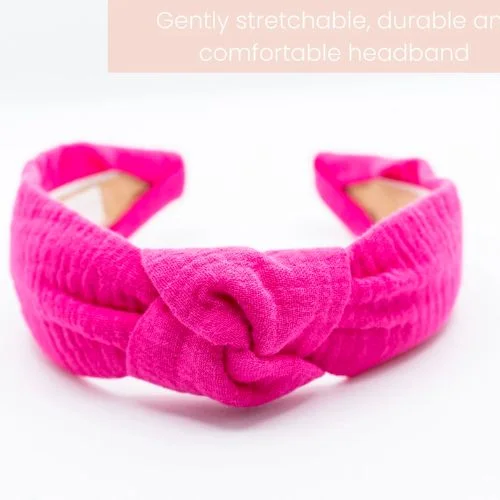 Pink Feather Boa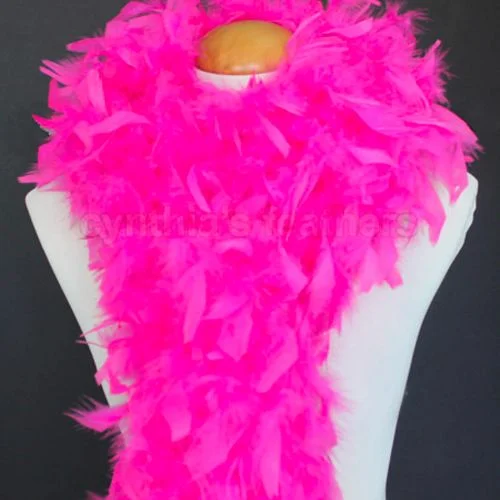 2. Barbie Bachelorette Party Decorations
Decorations are super important in transforming any party into a magical and unforgettable experience, and a Barbie bachelorette party is no exception! Creating a pink wonderland sets the stage and instantly gets everyone in the mood for fabulous fun. So, get ready to unleash your inner interior designer and transform your party space into a dreamy Barbie-inspired haven.
Here's a list of must-have decorations to make your Barbie-themed bachelorette party a visual treat:
Pink, Pink, and More Pink: Embrace Barbie's signature color and drench the venue in all shades of pink. From pastel pinks to vibrant fuchsia, let this color reign supreme!
Balloons Galore: Fill the room with helium balloons in various shades of pink. Consider using foil balloons shaped like Barbie dolls or lipstick tubes for added flair.
Barbie Doll Display: Showcase Barbie dolls from different eras on decorative shelves or as centerpieces to add a touch of nostalgia and celebrate Barbie's iconic evolution. Or, get bubbly with some Barbie-themed bachelorette champagne party balloons.
Glitter and Sparkle: Sprinkle some glitter and confetti on tables and surfaces to add that extra touch of glam.
Photo Booth Fun: Set up a photo booth with Barbie-themed props like tiaras, boas, oversized sunglasses, and "Bride-to-Be" sashes to capture the most Instagram-worthy moments.
Barbie Backdrop: Create a fabulous pink backdrop with a life-size cutout of Barbie or a stylish Barbie-themed backdrop for perfect photo ops.
Pink Tableware: Ensure your table settings are on point with pink plates, cups, napkins, and cutlery. Mix and match different shades of pink for added visual appeal.
Barbie Banner: Hang a banner featuring the bride's name or a fun "Bachelorette Party" sign with Barbie-inspired graphics.
Flower Power: Adorn the party space with fresh pink flowers or silk floral arrangements to add an elegant touch.
Glamorous Lights: String fairy lights or pink paper lanterns around the venue for a soft and enchanting ambiance.
Barbie-themed Party Balloons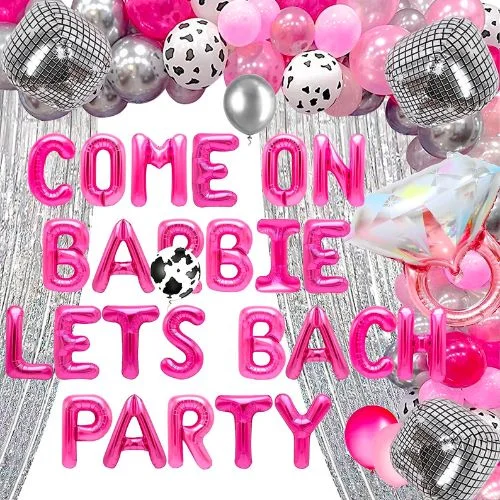 Barbie Box for Photos
Barbie Bachelorette Sashes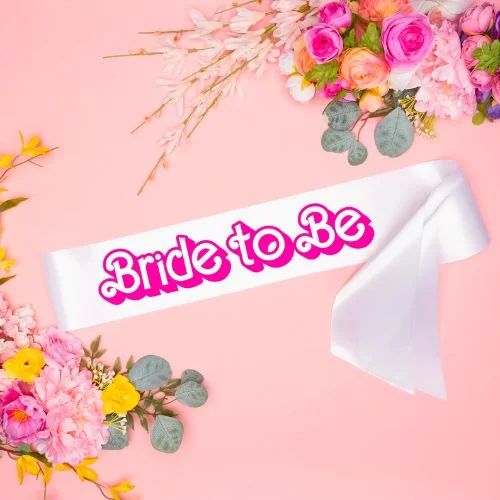 Barbie Welcome Sign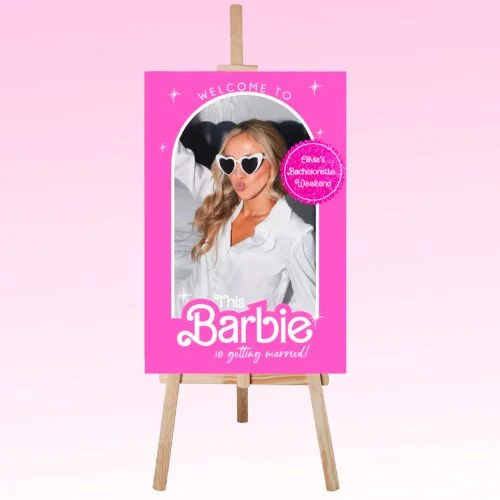 With these fantastic decorations, your Barbie bachelorette party will be a pink-filled paradise that'll transport everyone to glamour and fun. So, get creative, think pink, and let the Barbie magic take center stage!
3. Barbie Bachelorette Cake and Food
When it comes to hosting a Barbie bachelorette party, food can make all the difference between an ordinary gathering and a pink-tastic affair to remember! And what better way to sweeten the celebration than with a Barbie-inspired cake that's as delightful to the eyes as it is to the taste buds?
Barbie-themed cakes not only add a touch of elegance to the party but also allow you to indulge in some good, clean fun, or maybe even add a cheeky Ken-inspired element to align well with the bachelorette theme — if you know what we mean!
Alongside the cake, consider serving an array of pink treats and finger foods to keep the party energy high and the smiles even brighter. Think Barbie-shaped cookies, pink cupcakes, macarons, fruit skewers, and Barbie-inspired cocktails (in Barbie-pink glasses of course!) for a refreshing and chic spread that'll leave everyone feeling like they've stepped into a Barbie dream world!
Pink Macarons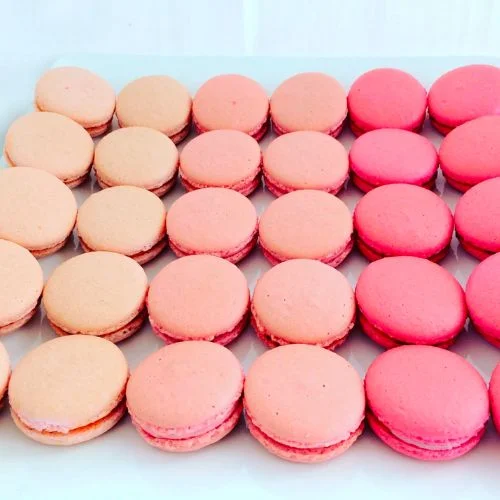 Let's go Party Cake Topper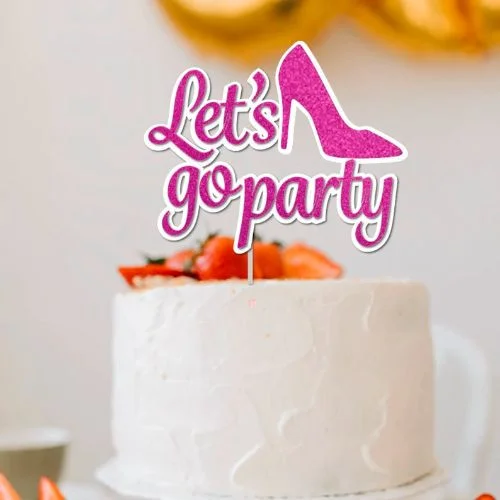 Barbie Cookie Cutter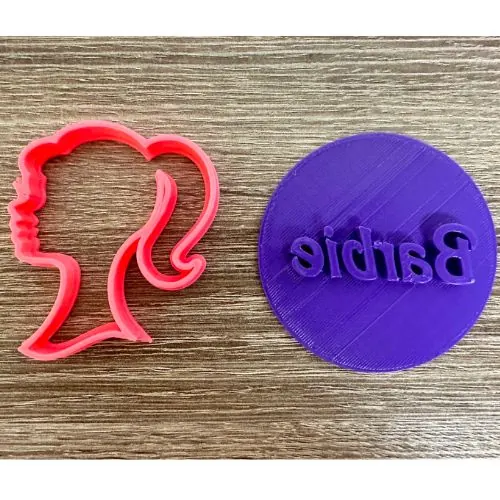 Barbie Pink Martini Glasses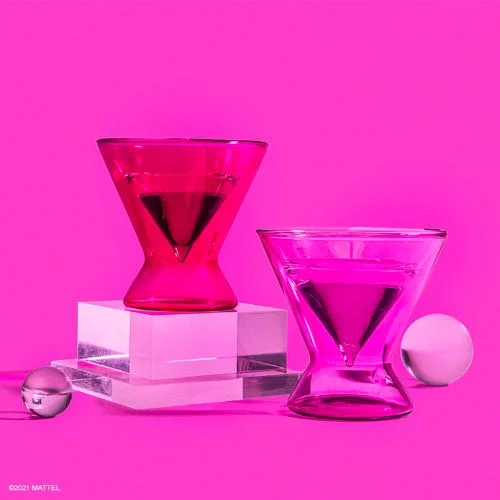 4. "Spiced Up" Barbie-Themed Bachelorette Games
No bachelorette party is complete without a dash of mischief, spice, and a sprinkling of laughter, and that's where the bachelorette party games come in! Bachelorette games are an absolute must at any Barbie-themed bachelorette party, ensuring the bride-to-be and her guests have an absolute blast while creating unforgettable memories.
These games not only lighten the mood and break the ice among guests who might not know each other well but also offer a cheeky and playful way to celebrate the upcoming nuptials.
Here are some PG-13 rated bachelorette game ideas with a Barbie twist that are sure to bring the giggles and fun to your party:
Barbie Dress-Up Race: Divide the guests into teams and have them race to dress up a teammate as Barbie using tissue paper, ribbons, and bows. The catch? Blindfold the "Barbie" and watch the hilarity unfold!
Ken Hunt: Scatter Ken dolls around the party venue, and have the guests hunt for them like a scavenger hunt. Spice it up by adding fun challenges or dares for the finders!
Barbie Charades: Act out iconic Barbie moments (use your imagination from your childhood days) and have the guests guess the scenes. Amp up the fun by using suggestive clues or some innuendo.
Pin the Bow on Barbie: Put a naughty twist on the classic "Pin the Tail on the Donkey" game by blindfolding guests and having them pin bows on a poster of Barbie. You pick where the bows get pinned.
Truth or Dare Barbie Edition: Revamp the classic truth or dare game with Barbie-themed questions and dares, daring the bride and her pals to share playful secrets or take on outrageous challenges.
Remember, these games are all about having a good time, sharing some laughs, and creating lasting memories with the bride-to-be. So, let loose, embrace the Barbie spirit, and get ready for a night of PG-13 rated naughtiness with your fabulous bride tribe!
The Bottom Line – A Barbie Bachelorette Theme for the Bride-to-Be Barbie Girl!
A Barbie-themed bachelorette party is the ultimate recipe for a pink-tastic and unforgettable celebration. Let your party planning go wild, Barbie-style, with fabulous decorations that transport you to a world of glamour and chic Barbie-inspired outfits that channel your inner doll. Every detail adds up to an experience that's truly one-of-a-kind for your pink-tastic bride-to-be.
The Barbie bachelorette cake and delightful pink treats satisfy both taste buds and aesthetics, creating a perfect balance of indulgence and fun. So, whether you're reminiscing about the iconic doll's evolution or just looking to have a blast with your closest pals, a Barbie bachelorette party promises a memorable and picture-perfect extravaganza.
So, get ready to say, "Come on Barbie, let's go party!" and make some incredible memories to cherish forever.
Pin for Later!