The Best Places To Sell Bridesmaid Dresses After The Wedding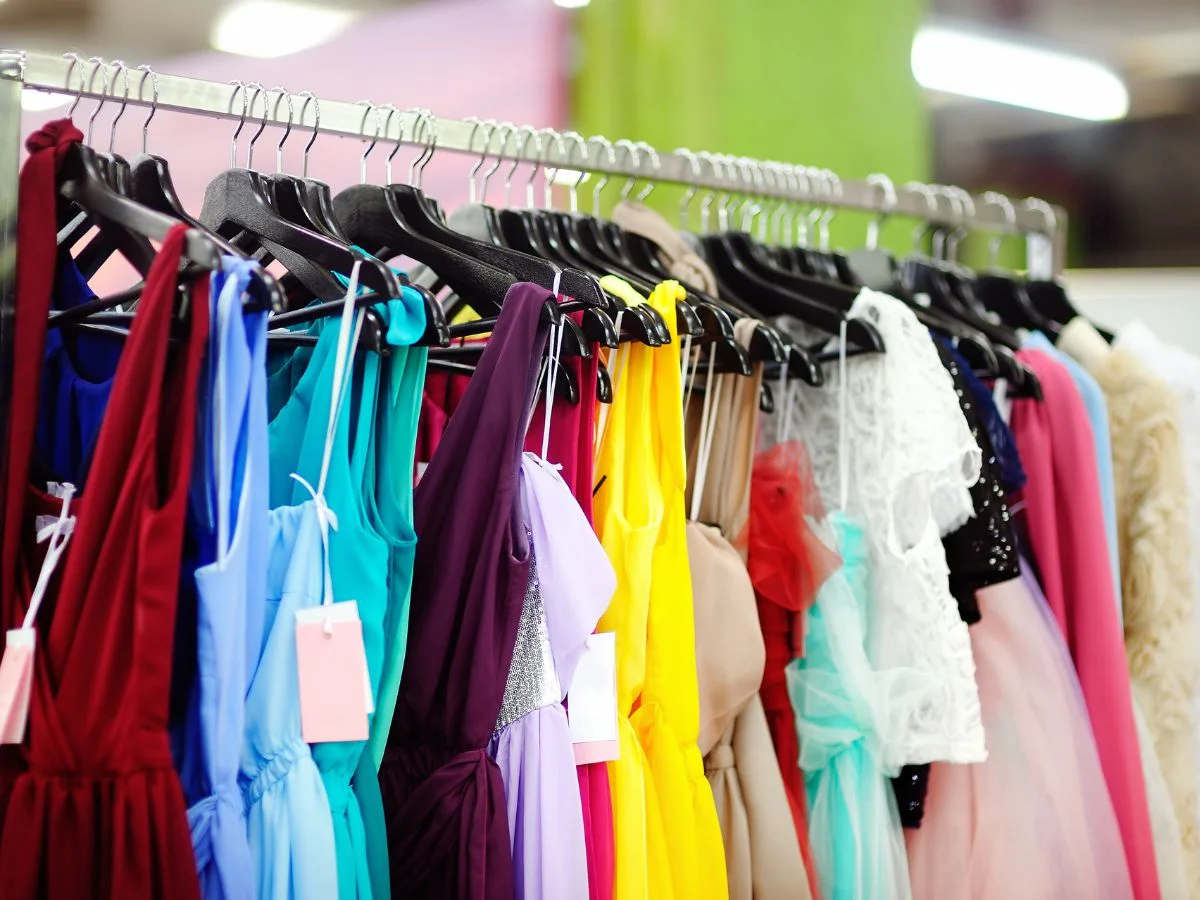 Are you a bridesmaid or a maid of honor who is left with an expensive dress after the wedding? You're not alone! Bridesmaid dresses are notorious for their hefty price tags and limited wearability, often ending up in the back of closets, forgotten, or collecting dust.
While there are many things you can do with pre-loved bridesmaid dresses, one of the easiest solutions is to sell bridesmaid dresses online or in local shops and recoup some hard-earned money. In fact, this is a fast-growing market as many former bridesmaids experience the frustration of investing in a gown that serves only one purpose.
Not sure how to do it though? Modern MOH can help you out as we discover the secrets of selling used bridesmaid dresses and finding new homes for these beautiful gowns.
Where to Sell Bridesmaid Dresses
If you're looking to retrieve some of your investment, there are various options available, from online platforms to in-person transactions. Let's take a closer look.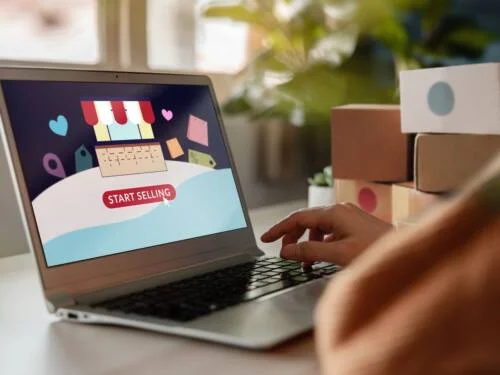 Online Resale Sites and Marketplaces
Online resale sites are a popular choice for selling pre-owned clothing items, including bridesmaid dresses, by connecting potential buyers and sellers to help reach a broader audience. These platforms often have dedicated sections for clothing and fashion items, making them suitable for selling bridesmaid dresses for every style.
Poshmark: Poshmark is a leading fashion resale marketplace where you can resell bridesmaid dresses. The platform lets you create your listing, set your price, and negotiate with potential buyers privately. Poshmark charges a fee of $2.95 for items sold under $15 and takes a 20% commission for items sold above $15.
Vestiaire Collective: Vestiaire specializes in selling luxury and designer items, including bridesmaid dresses. The platform offers a streamlined selling process and provides a pre-paid shipping label. Listing an item is free, but Vestiare charges a selling fee of 15% and a payment processing fee of 3%.
Preowned Wedding Dresses: Preowned Wedding Dresses is a wedding-specific marketplace where you can sell used bridesmaid dresses. They have a dedicated section for bridesmaid dresses, and as the platform caters to the wedding market you can ensure targeted exposure for your dress. Listing fees on Preowned Wedding Dresses start at $25 for a three-month listing.
ThredUp: ThredUp is an online consignment and thrift store, carrying over 55k brands and a wide range of categories, including formal and bridesmaid dresses. They make it incredibly easy for you to sell used bridesmaid dresses (and any other items in your closet) – you just box up your items, send them using their shipping label, and they do the rest! ThredUp will inspect the items, take photos and list them, and then pay you out when the item sells. Payout will be determined based on brand and selling price. How easy is that?!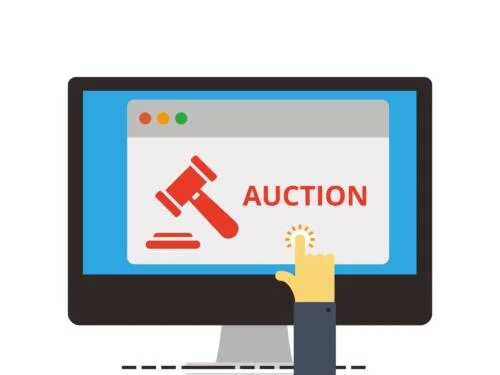 Online Auction Sites
Online auction sites provide an exciting way to sell bridesmaid dresses by allowing potential buyers to buy affordable bridesmaid dresses. Auctions can create competition and potentially drive up the final sale price.
eBay: eBay is probably the most well-known online auction and selling platform. You can list your pre-loved bridesmaid dress with a starting price and let potential buyers bid on it. You even have the option to restyle it and market it as a prom dress if you like. eBay charges various fees, including listing and final value fees.
Local Consignment Shops or Bridal Shops
Another option for selling bridesmaid dresses is to approach local consignment shops or bridal boutiques. These establishments often accept used formalwear and bridal attire on consignment.
Local Consignment Shops: Explore consignment stores in your area that accept formalwear. They may have a specific section for bridal and bridesmaid dresses. Consignment shops take a percentage of the sale, usually around 40%, as their commission.
Bridal Boutiques: Some bridal boutiques have programs to sell pre-owned bridesmaid dresses for every season. They may accept your dress and offer it to potential buyers. The commission structure and fees vary depending on the boutique.
How to Resell Bridesmaid Dresses
Preparing your dress for resale involves careful consideration and attention to detail. Here's how to get your bridesmaid dress ready for the resale market:
Clean and Restore: Before listing your dress for sale, have it professionally cleaned or carefully wash it according to the care instructions. This will remove any stains or dirt accumulated during the wedding day and restore the dress to its best possible condition. Pay attention to delicate fabrics, and follow the recommended cleaning method.
Inspection and Repairs: Inspect your dress thoroughly for any damages, loose threads, or missing embellishments. If you notice any issues, consider having them repaired or fixed by a professional seamstress. This will ensure the dress is in excellent condition and ready to impress potential buyers.
Take High-Quality Photos: Capture the beauty of your dress by taking clear and high-quality photos. Use good lighting and ensure the dress is displayed from different angles, including close-ups of intricate details or embellishments. Providing potential buyers with a comprehensive visual representation will increase their interest in your listing.
Accurate Description: Write a detailed and accurate description of your bridesmaid dress in the listing. Include relevant information such as the brand, size, color, fabric, and any alterations made. Also, provide specific measurements such as bust, waist, and hips. This helps potential buyers ensure a proper fit and reduces the likelihood of returns or dissatisfaction.
Offer Combo Deals: If you have other wedding-related items like shoes, accessories, or multiple bridesmaid dresses, consider offering bundle deals. Combining items can attract buyers looking for a complete ensemble or those planning a similar event.
Price it wisely: Research similar listings to get an idea of the market value of your dress. Consider factors such as the dress's condition, brand, and original retail price when setting a price. Remember to be realistic and competitive to attract potential buyers. Offering a reasonable price will increase the chances of a quick sale.
MODERN MOH TIP: Be open to negotiating the price with potential buyers. Some buyers enjoy the bargaining process, and it can lead to a mutually beneficial agreement.
Choose the Right Selling Platform: Select a platform that aligns with your preferences and target market. We've already discussed a few platforms for your help earlier in the article.
Promote and Engage: Once the dress is listed for sale, promote it on social media platforms or relevant online communities. Utilize hashtags, share the listing link, and engage with potential buyers by promptly responding to inquiries and providing additional information or photos if needed.
Provide Excellent Customer Service: Promptly respond to inquiries. Being responsive and maintaining good communication throughout the selling process will also increase your chances of a successful sale.
Frequently Asked Questions
How much money can I expect to get back?
On average, you can expect to recoup anywhere from 20% to 50% of the original purchase price when selling a gently used bridesmaid dress. Generally, it can vary widely depending on factors such as the brand, condition, style, and demand for the dress.
What can I do with my bridesmaid dress if I don't sell it?
Repurposing or donating bridesmaid dresses are meaningful alternatives. Give it to a charitable organization or local nonprofit. Many organizations accept formalwear donations to provide them to individuals in need or use the proceeds to support their causes. Or another option is to repurpose the dress for different occasions. With some creativity and alterations, you can transform it into a cocktail dress or formal attire suitable for other events.
The Bottom Line
Selling pre-loved bridesmaid dresses can be a practical way to recover some expenses. Online platforms like Poshmark, eBay, and specialized wedding marketplaces offer convenience, while local consignment shops provide a personalized option. However, each option has its advantages, so consider factors like fees, target market, and desired level of involvement to sell bridesmaid dresses easily.
Pin for Later!