What is a Junior Bridesmaid? Top Tips and Questions Answered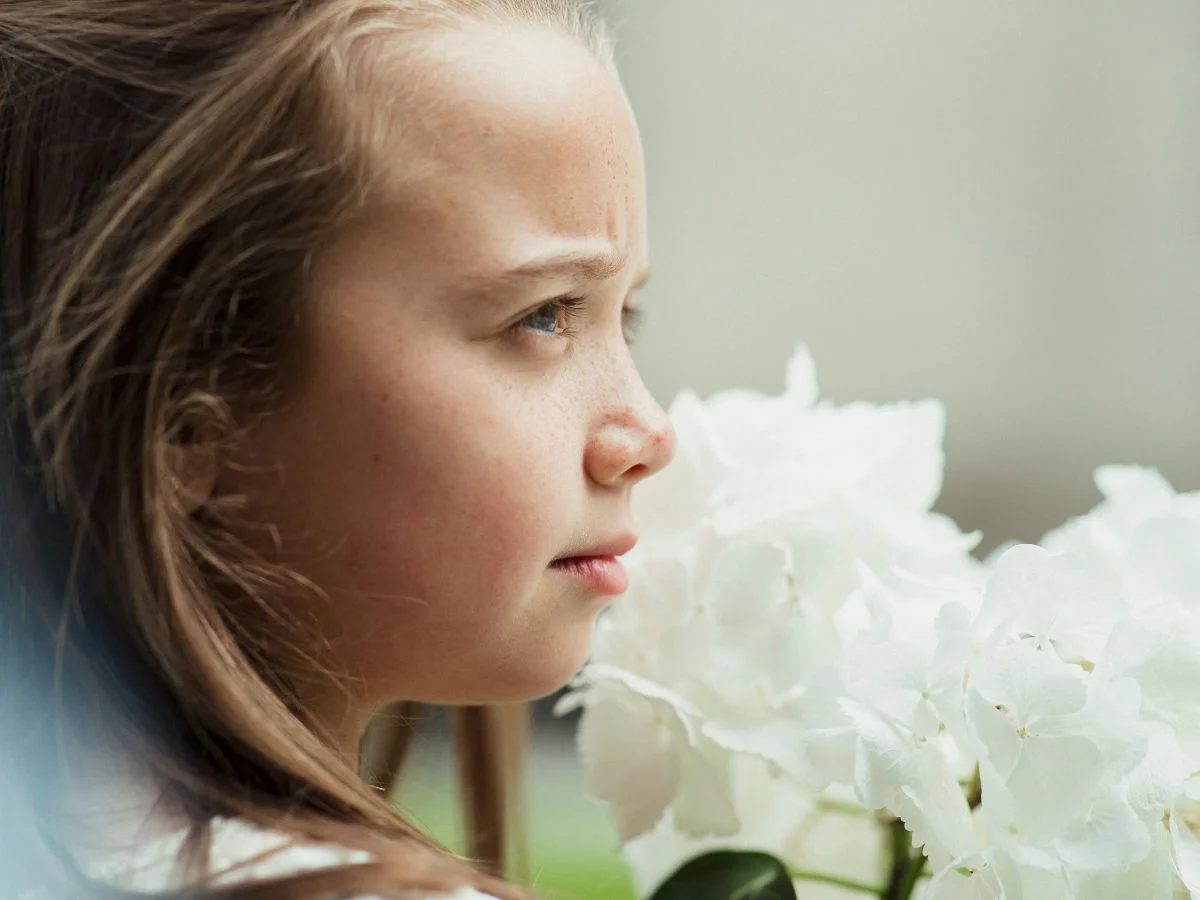 Disclosure: This post contains affiliate links, meaning we earn commissions if you shop through the links below. As an Amazon Associate, I earn from qualifying purchases. Please read my disclaimer for more info.
Choosing your bridal party can be a tricky business, between family and friends, obligations and desires. Also, what do you do with a relative or friend who's too old to be a flower girl but not quite old enough to be a fully-fledged bridesmaid? You invite her to be a junior bridesmaid!
Offering a younger sister, daughter, stepdaughter, niece, goddaughter, etc. the role of junior attendant is a great way to acknowledge how special she is. A young bridesmaid might not be able to do everything adult helpers can, but she can still play an important part in proceedings. Let's find out more about this starring role.
What is a junior bridesmaid?
Be it a family member or a young person you've grown close to over the years, a junior bridesmaid is usually around eight to sixteen years old. Your chosen junior attendant can join in with pre-wedding day activities, participate in the celebrations, and overall help boost your big day.
MODERN MOH TIP: Although a role traditionally handed to a female, nowadays it's more than acceptable to ask a boy or gender-neutral person to take up the position.
What does a junior bridesmaid do?
How much or little you choose to involve your junior attendant may depend on the nature of your relationship. For instance, if your young bridesmaid is a close relative e.g., your daughter or sister, it's likely you will want her to be involved with the majority of parties and activities. If the junior bridesmaid is a friend's daughter, she might take on a less hands-on role.
Age also comes into play when it comes to bridesmaid's responsibilities. A young bridesmaid obviously can't live it up at a nightclub bachelorette party or down a glass of pre-wedding fizz while everyone gets dressed! But there's plenty she can do. The exact level of participation also depends on your wedding plans, but here's a rundown of the main obligations of a junior bridesmaid.
Lend a hand with pre-wedding projects
Let's start with the many activities that take place before the big day. A junior bridesmaid can accompany the bride on dress-shopping expeditions and will no doubt adore helping with wedding cake tasting. Your youthful helper can also lend a hand in assembling favors, distributing invitations, and creating wedding day decorations.
Join in pre-wedding celebrations
A junior bridesmaid can also join in with some of the pre-wedding celebrations (providing they are PG rather than X-rated)! Relaxed bridal showers such as afternoon teas and garden parties can be enjoyed by all, including younger bridal party members. Involve your attendant further by asking her to help create decorations, make favors, set up the party, take an active part in games, and help with the clean-up.
When it comes to the bachelorette party, this might be a step too far depending on your plans – sometimes an adult-only event is the best way to go. Even if you're planning a more sedate get-together having kids and teens could stifle the vibe and suppress the fun!
Participate in the ceremony rehearsal and rehearsal dinner
Practice makes perfect, so make sure your junior bridesmaid receives an invite to the ceremony rehearsal. A dry run will enable your young attendant to get a feel for the venue and may go some way to quelling any nerves on the big day.
All those attending the ceremony rehearsal should also be part of the rehearsal dinner. If your junior bridesmaid is relatively young and not a close relative it's worth inviting her parents along (if they aren't already on the guest list).
MODERN MOH TIP: Welcoming your junior attendent to join the fun at the ceremony rehearsal, dinner, and bridal shower (if appropriate) will allow her to get to know other members of the bridal party before the big day.
Takes part in the processional, ceremony, reception, and send-off
There are no hard and fast rules regarding the processional – you can organize your wedding party any way you wish! That said, if you're a fan of tradition the junior bridesmaid should walk down the aisle ahead of your adult bridesmaids, standing at the alter for the duration of the ceremony.
After the ceremony, there's still plenty for your junior bridesmaid to get involved in including photographs, the wedding feast, dancing, and the send-off.
MODERN MOH TIP: It's common to seat bridesmaids at the top table with the bride and groom, or to seat the bridesmaids and groomsmen together at another table. You can include the junior bridesmaid in this set-up, or if you feel she'll be more comfortable you can seat her with her parents or other relatives.
Who pays for the junior bridesmaid expenses?
Unless the bride and groom say otherwise, the parents/guardians of the junior bridesmaid typically cover the cost of the wedding day outfit, including accessories. A close friend of mine married last year, and there was a little drama around the purchasing of the junior attendant outfit (mainly involving the cost).
It's wise to talk about budgets upfront to avoid any awkwardness – people can't necessarily afford a designer gown, so make sure you have a list of affordable bridesmaid dress options.
As for pre-wedding get-togethers, such as the bachelorette party and bridal shower, the adult bridesmaids tend to contribute to these but the young bridesmaids aren't usually asked to chip in.
What do junior bridesmaids wear?
Achieve a cohesive look by matching the junior bridesmaid dress to those of the adult bridesmaid dresses. They can wear the same dress as the bridesmaids, as long as it's age appropriate. Bridal collections tend to include ranges that cater to adults, juniors, and flower girls, so it's worth shopping about.
Birdy Grey, Kennedy Blue and David's Bridal all carry junior bridesmaid dresses that coordinate with their adult bridesmaid lines.
While the older bridal party members might opt for split skirts and a cleavage-enhancing bodice a junior bridesmaid can dress more modestly with longer-length dresses and tops featuring a higher neckline.
Accessory-wise, you might prefer your junior bridesmaid to wear a flower or hair slide and to carry a smaller posy of flowers, or even a basket of blooms.
What gifts to give junior bridesmaids?
Make sure you include your junior bridesmaid when you hand out attendant thank-you gifts. Buying something she'll love can prove daunting, but there are plenty of good ideas. A personalized item is a lovely way to show you care, you could opt for a pretty bracelet or necklace with a bespoke tag.
My sister brought a cute teddy for her junior bridesmaid (my daughter). He was wearing a pink woolly jumper in the same shade as the bridesmaid dress, with my daughter's name and the wedding date embroidered on it. Mr. Wedding Ted still sits on her shelf as a reminder of the special day!
Alternatively, you could opt for a jewelry box, make-up, or a new pair of sneakers if that's her thing! Or how about an experience voucher for a chocolate workshop or something else you know she'll enjoy?
How to ask a junior bridesmaid?
It's an exhilarating moment for all involved, you're getting married and you're about to pop the question to your bridesmaids-to-be – "Will you be in my bride tribe?" A junior bridesmaid will be buzzing with excitement, but it's a good idea to ask her parents beforehand. After all, they will need to commit time and money as part of the deal!
If the parents agree, go ahead and make the proposal even more memorable by buying your junior attendant a Will you be my bridesmaid? gift. There are plenty of options including bride squad cookies baked with love and a proposal card attached, or maybe a bridesmaid gift that will be useful for the big day, such as slippers or a handy tumbler.
Alternatively opt for a bridesmaid proposal box choc-full of goodies such as bath confetti, bridesmaid socks, and a personalized mug for post-wedding hot chocolate.
Frequently Asked Questions
We've given you a heads-up on the role of a junior bridesmaid, now take a look at our FAQ to see if there's any other useful info.
Who can be a junior bridesmaid?
A junior bridesmaid is usually aged around eight to sixteen years and is often a relative, goddaughter, or the child of a close friend.
Do I need to have a junior bridesmaid?
As with all attendants you can have as many or as few, or even none at all if you wish. It's your wedding day so don't feel pressured into asking to keep people sweet.
Should a junior bridesmaid wear makeup on the wedding day?
This one is purely discretionary and should be decided following a discussion between the bride, junior bridesmaid, and parents. If make-up is decided on, remember less is more – a natural look works best on youngsters.
Ready to pop the question?
A junior bridesmaid can add plenty of sparkle to your wedding day. Now you have an idea of the roles and responsibilities of a junior attendent, what they wear, and how to ask them (along with the importance of giving your young bridesmaid a gift) you're ready to pop the question.
Pin for Later!