Disney Love Songs Game Free Printable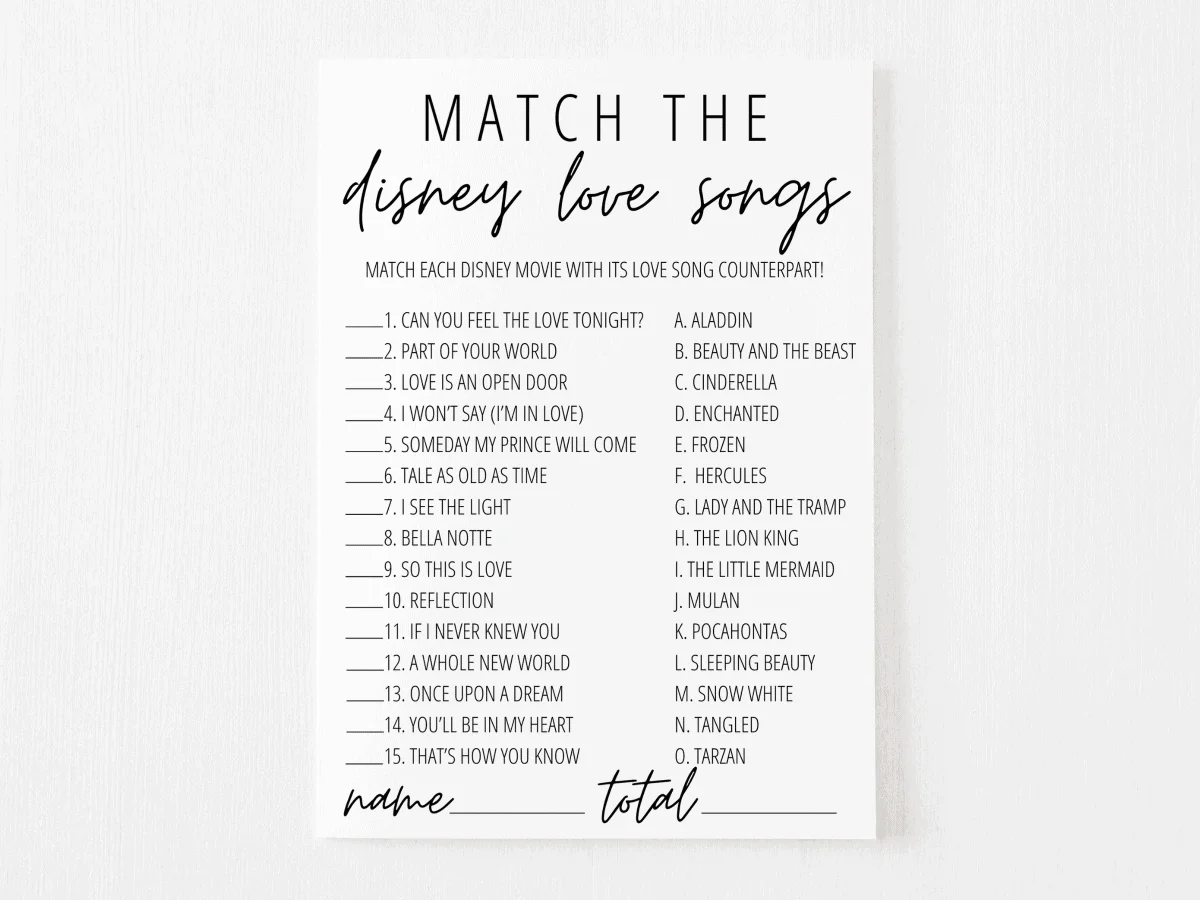 Disclosure: This post contains affiliate links, meaning we earn commissions if you shop through the links below. As an Amazon Associate, I earn from qualifying purchases. Please read my disclaimer for more info.
We absolutely adore this bridal shower game– not only because we're huge Disney fans, but because most other people are too.
The Disney Love Songs game is the perfect icebreaker because guests are guaranteed to have something in common when it comes to these songs and movies. So if you're looking for a super fun and easy option, this bridal shower game is a total must!
What do you need to play the Disney Love Songs game?
How do you play?
Extra trips for playing
Disney Love Songs game printable preview
Two 5×7 inch game cards formatted onto 8.5×11 inch paper with easy-to-follow crops marks + answer key (not pictured)