14 Bachelorette Party Sashes for Every Bride and Her Squad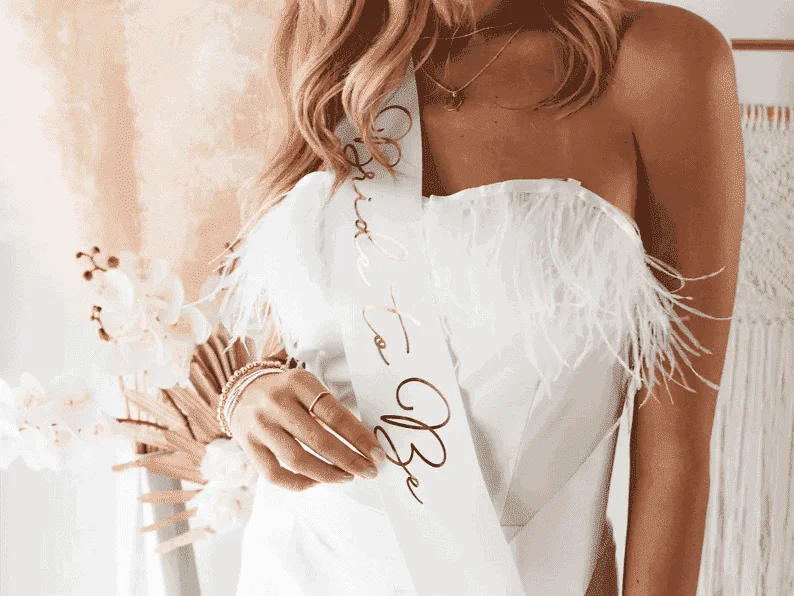 Playing dress up with your bridesmaids is arguably one of the best parts of any bachelorette party, that's why picking the perfect party accessories to complement your outfits is so important. While there are a variety of options to choose from, there's just something about a bachelorette sash that we love!
Aside from being super simple to put on and take off, bachelorette party sashes are such an adorable way to show off your soon-to-be Mrs status. Not to mention, they're extremely affordable and come in a ton of different styles.
To help you find the best fit for you and your bridal party, we've hand-selected 14 bachelorette sashes for every theme and budget. From shiny satin to sparkly sequins, you just might want to buy them all!
Bachelorette Party Sashes for the Bride
Stand out as the guest of honor by rocking any of these adorable bridal sashes!
Bachelorette Party Sashes for Bridesmaids
Mix and match with your girls by sporting any of these fun bridal party sashes!
Cute Sayings for Custom Bachelorette Sashes
Want to custom-make your bachelorette party sashes? Here are some of our favorite sayings for you and your bridal party:
Here are three great custom sash options that come in a variety of colors and fonts: